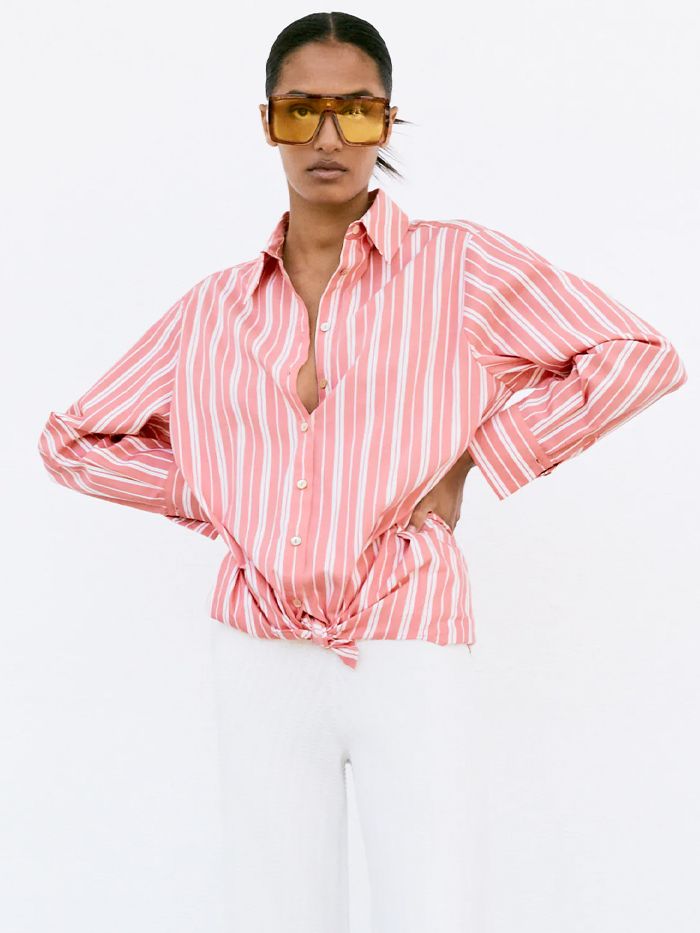 It's my job as a shopping editor to keep on top of the latest pieces that are dropping in stores, be it the lofty heights of Net-a-Porter or the affordable appeal of the great British high street. Zara is, and has always been, a highlight when it comes to looking for premium-feel pieces that won't break the bank, and over the years, I've found myself treasuring countless items that I unearthed at the store. The key to shopping Zara is selecting styles that you could see yourself wearing in five years' time rather than trends that will age within 12 months.
I spent the afternoon having a little scroll through Zara's new-in summer drop, and I have to say it's full of stylish pieces that will truly stand the test of time. That, of course, makes my job a lot easier. Highlights include chic shirting in classic pinstripes, throw-on-and-go dresses, retro-inspired prints and plenty of accessories. I've done my best to compile an edit that I would bring out summer after summer, but feel free to use it as a way to rediscover old favourites in your pre-existing wardrobe.
Ready to go? Scroll down to see and shop my Zara summer edit. Enjoy!