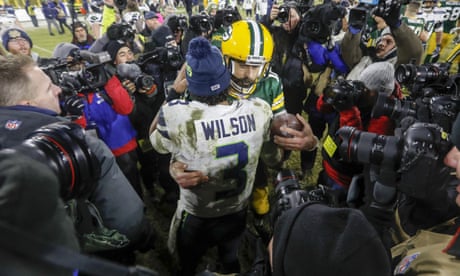 As player empowerment grows in the NFL, many of the league's stars are unwilling to stay with a team they believe is being badly run
Aaron Rodgers is the latest (and greatest) quarterback to hit the I'm-out-of-here button.
Earlier this week, the future Hall of Famer escalated his stand-off with the Packers by failing to show up for the team's mandatory minicamp, costing himself $93,000 in the process. Whether or not Rodgers continues to take the financial hit by ditching the team's upcoming training camp remains an open question. But Rodgers has finally put his actions to the (leaked) words that circulated during the draft. He wants out of Green Bay, and he wants out now.
Related: Where will Aaron Rodgers play in 2021? Here are six potential landing spots
Related: Tim Tebow's NFL resurrection is no gimmick, but it's very much a farce