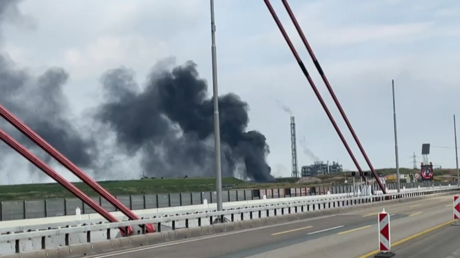 At least 16 people have been injured, four of them severely, after a blast occurred at a disposal center in Leverkusen's Chempark. Locals have been told to stay inside and close doors and windows as smoke billows above the city.
The City of Leverkusen said in a statement that 16 people had been injured and that four of them had serious injuries. Five people remained missing, it said, reiterating the contents of an earlier press release by Currenta, the park's operator.
The huge explosion rocked the city of Leverkusen in the German province of North Rhine-Westphalia on Tuesday morning. The cause of the explosion remains unknown.
DETAILS TO FOLLOW