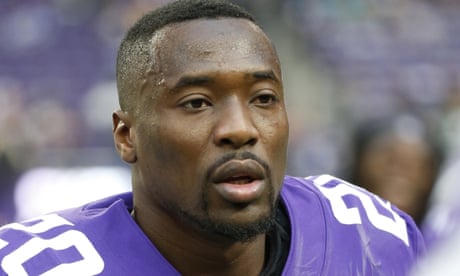 Player not believed to be involved in father's disappearance
Incident happened as cornerback tried to find father
Cincinnati Bengals cornerback Mackensie Alexander was jailed on Wednesday on a charge of misdemeanor battery after deputies say he beat up a man shortly after returning to Florida to help search for his missing father.
Alexander, 26, and another man, 28-year-old Evins Clement, were arrested by Collier county sheriff's deputies on Tuesday night, not long after Alexander arrived back in southwest Florida where he grew up and his family still lives in the small farming community of Immokalee. Alexander was being held without bond on Wednesday pending an afternoon court hearing.