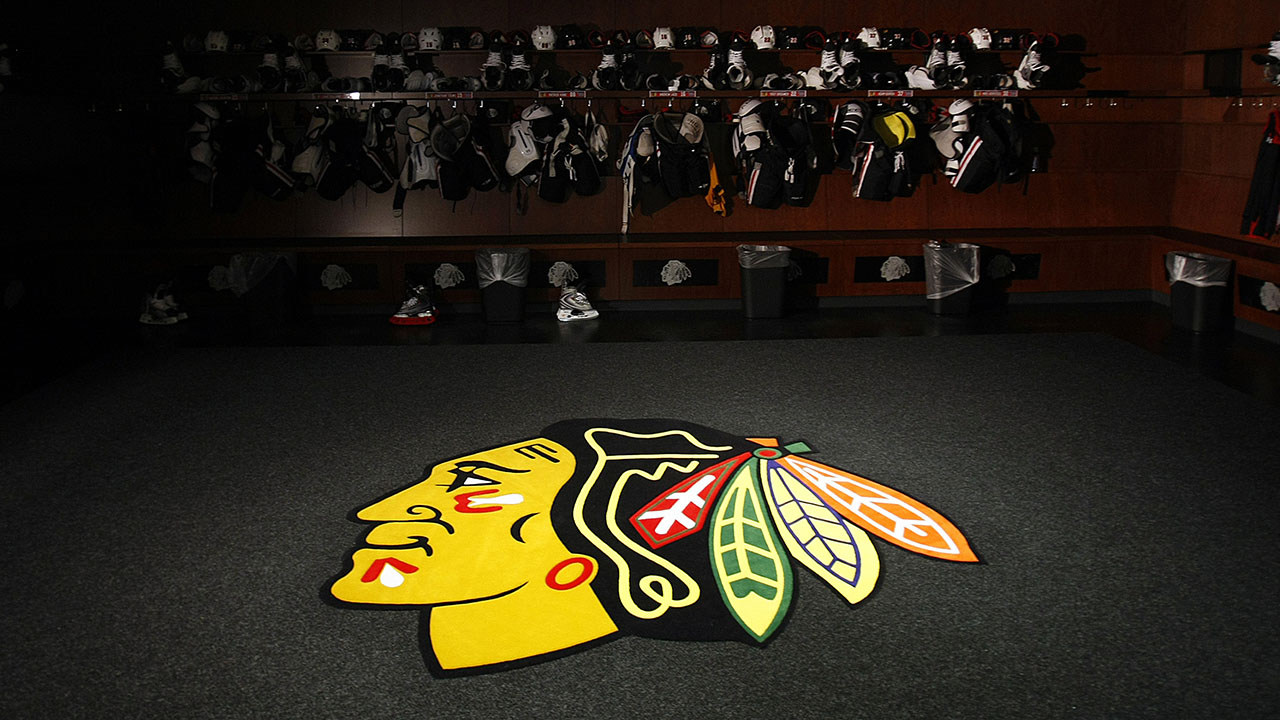 Chicago Blackhawks forward Jujhar Khaira is up, talking and "very responsive" at the hospital, according to the team's interim head coach Derek King, though he must still undergo further testing after he was stretchered off the ice on Tuesday following a hit from Jacob Trouba of the New York Rangers.
The Blackhawks initially said Khaira suffered an "upper-body blow" and was taken by ambulance to Northwestern Hospital to be evaluated.
"He's up, he's talking, he's very responsive," King said. "I think he wants to get back on the ice. He's done some tests already, as far as what the doc told me, but he has some more tests to be done. So we won't know the extent of the injury until after these tests."
Khaira has a history of experiencing documented head injuries during his NHL career, with at least two incidents — one stemming from a fight with Calgary Flames forward Brett Ritchie, and the other from a hit delivered by Montreal Canadiens defenceman Alexander Romanov — coming in the last year.
The hit during Tuesday's game occurred midway through the second period, with the Blackhawks trying to skate the puck out of their own zone. Khaira was attempting to receive a pass just before the blue line when Trouba connected with him on a hard hit that knocked him down, at which point his head appeared to make contact with the ice.
Khaira stayed down for several moments and it is not known at this time if he lost consciousness from the hit.
A brief scrum ensued between the Rangers and Blackhawks in the immediate aftermath of the hit, while medical personnel rushed to Khaira, but dispersed shortly after.
Several members of both teams then stood and watched as Khaira was taken by stretcher off the ice, with some players appearing to offer Khaira words or gestures of support.
Shortly after Khaira left the ice, the Blackhawks tweeted that their "thoughts are with him."
After the game, Blackhawks captain Jonathan Toews was among the first to shed an optimistic light on Khaira's condition, noting that he was "just glad to hear he's doing okay," but didn't expand further.
"It was a person that's pretty shaken, not gonna lie to you, so just glad to hear he's doing okay," Toews said. "It sucks that happens sometimes."

Editor's note: The following video shows the hit Khaira received, followed by him being taken off the ice by stretcher. Though efforts were made to remove footage of him immediately following the hit, it may still be distressing for some viewers. Please exercise discretion before watching.