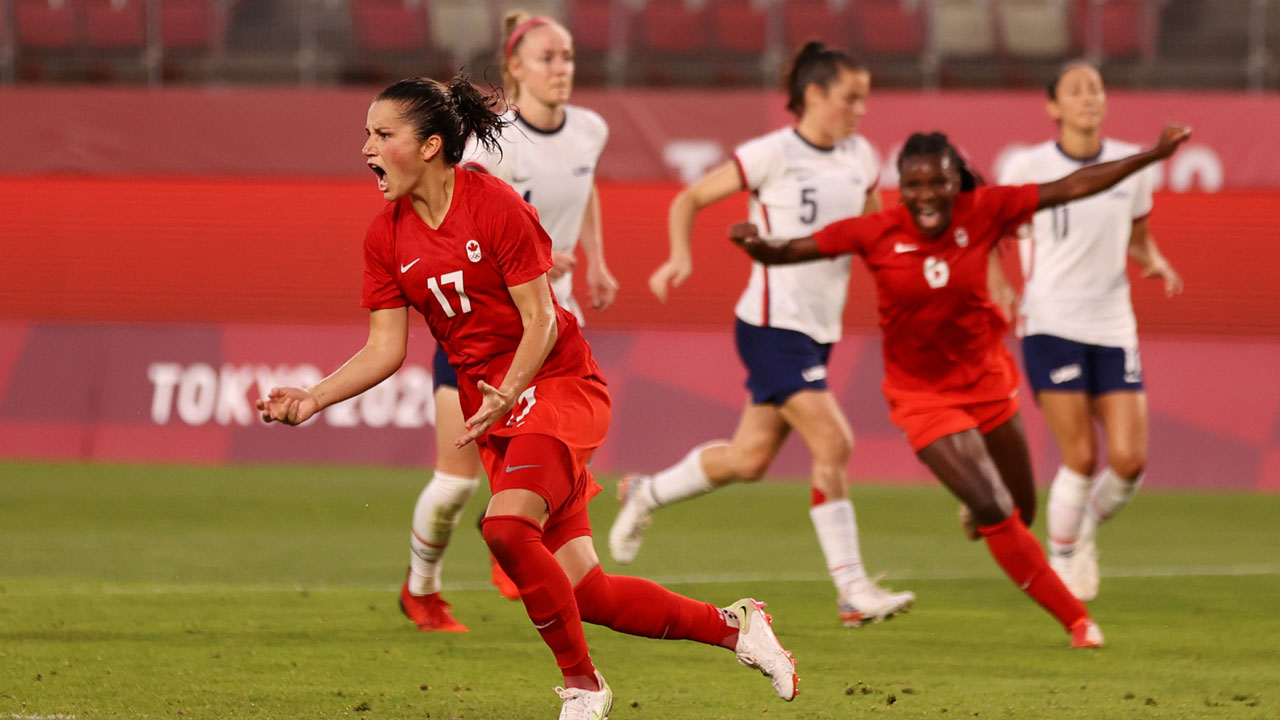 Jessie Fleming's goal in the 74th minute has sent the Canadian women's soccer team to the gold medal game at the Tokyo Olympics.
Canada prevailed with a 1-0 win over the United States in the semifinals in a rematch of the London 2012 semifinal match.
This is the first time Canada will play for gold after earning back-to-back bronze medals in 2012 and 2016. The gold medal match will be played on Thursday at 10:00 p.m. ET where Canada will play the winner of the second semifinal match between Australia and Sweden.