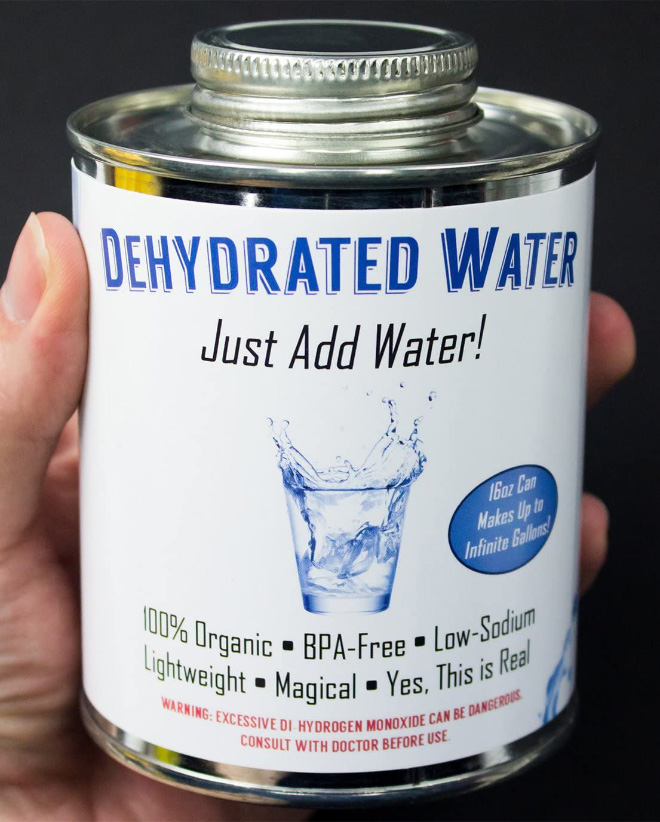 This miracle in a can is they key to rehydrating after an intense workout or a long night out. With dehydrated water all you have to do is pop the cap, add water and BOOM, infinite drinks! One 16oz can makes up to infinite gallons. It's the perfect gift for someone who has it all, the product is, of course, gluten free, MSG free, and 100% free of all chemicals except the chemicals in the air the can contains.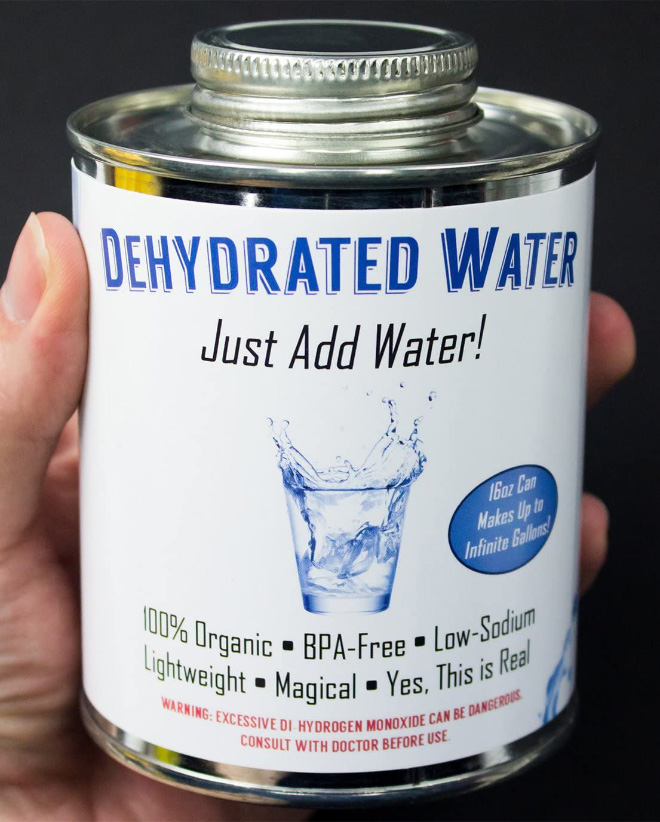 We suggest several uses for dehydrated water: watering a cactus, VW Bug anti-freeze, dry cleaning, humidifying saunas, filling dry docks, dry mopping floors, making dry ice, dampening dry humor, etc.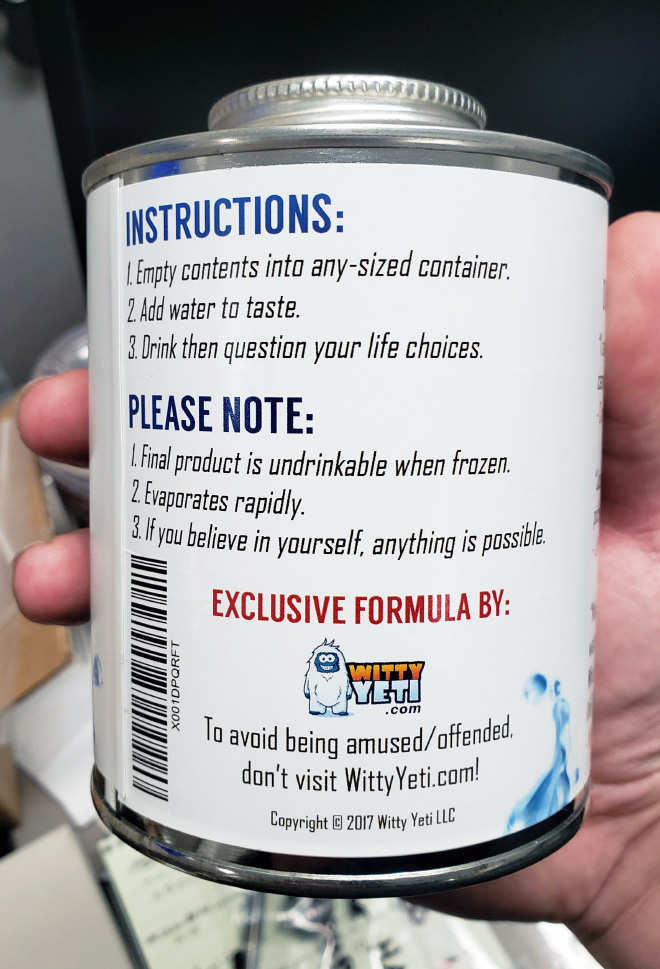 This practical item is available on Amazon, and comes with a 100% money-back guarantee. If you're not 100% completely satisfied, just send them an email, and they will make it right!
The post Dehydrated Water In a Can first appeared on .