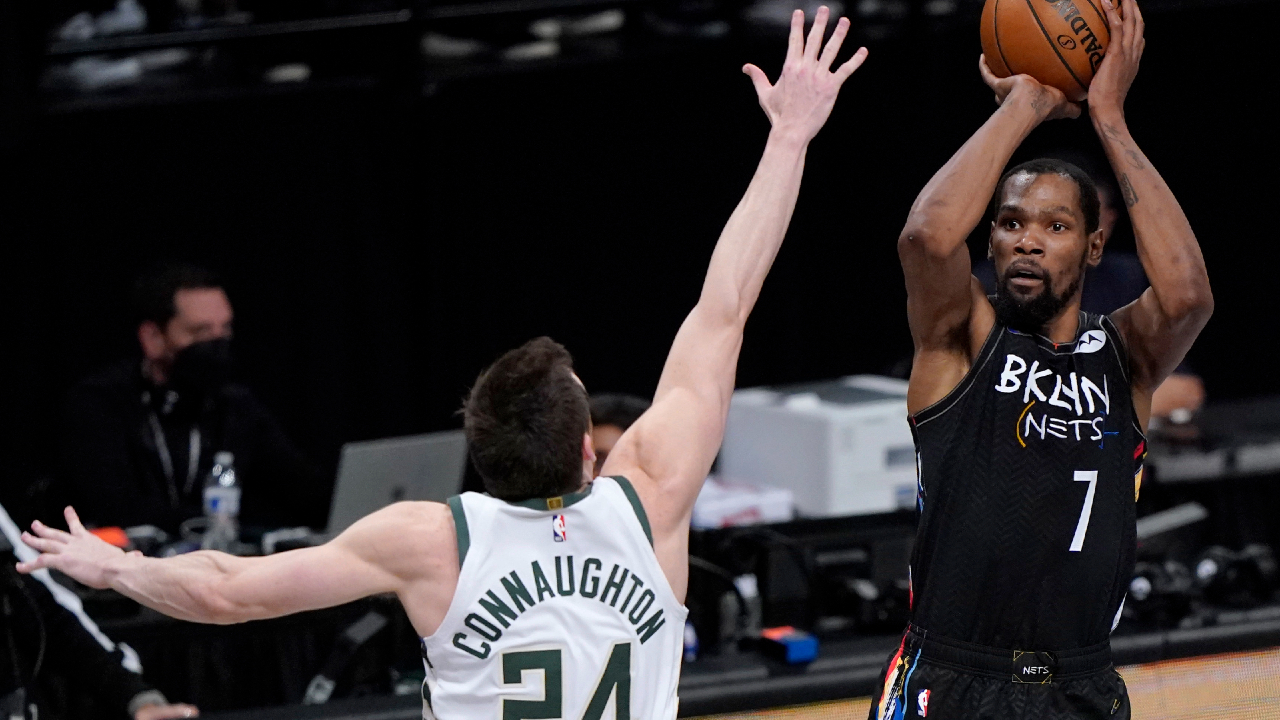 Trailing the Milwaukee Bucks by double digits at halftime, with James Harden ailing and Kyrie Irving out altogether, the Brooklyn Nets appeared on their way to losing Game 5. Then Kevin Durant happened.
With a playoff performance no other player has replicated in NBA history, the former Finals MVP reeled off 49 points, 17 rebounds and 10 assists while playing all 48 minutes to lead the Nets' comeback and deliver a 3-2 series lead to Brooklyn.
Go off, KD #NBAPlayoffs pic.twitter.com/rci06Xf94C

— Sportsnet (@Sportsnet) June 16, 2021
The game itself wasn't decided until the final possessions, after a Durant free throw put the Nets up by four with 11 seconds to go. Brooklyn ultimately won 114-108.
According to the Nets, no other player other than Durant has ever recorded 45-plus points, 15-plus rebounds and 10-plus assists in the playoffs.
By achieving the glossy triple-double, Durant joined Oscar Robertson (1963), Charles Barkley (1993) and Luka Doncic (2020) as the only players to ever pull off a line of at least 40 points, 15 rebounds and 10 assists in the playoffs.
More to come.