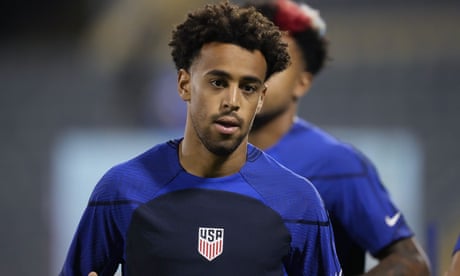 When the US meet England on Friday night, they will effectively be facing one of the reasons for the sport's rising profile back home
USA captain Tyler Adams was a 13-year-old New York Red Bulls academy prospect in 2012 when NBC became the exclusive US media rights-holder for the Premier League in a deal that has since been credited with propelling soccer to new heights of popularity in the United States.
Until then, nearly all English league matches were carried on Fox Soccer, a pay channel buried deep down the cable listings, inevitably limiting the sport's mainstream exposure. NBC's deal for both the English- and Spanish-language media rights to all 380 Premier League fixtures – for a then-bargain fee of $250m over three years that has since been renewed for $2.7bn over the next six – established soccer in the American sports firmament like never before by making matches available on both free-to-air television and NBC's family of cable networks.