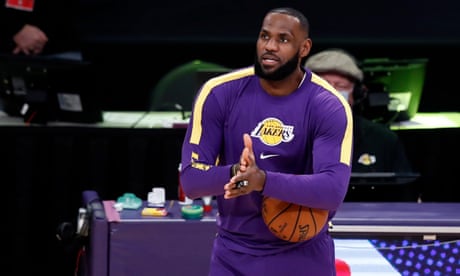 Two fans removed from LA Lakers' game in Atlanta
Woman took off mask to argue with James
Two fans were ejected from the Los Angeles Lakers' game in Atlanta against the hometown Hawks on Monday after a confrontation involving LeBron James.
One of the fans, Juliana Carlos, posted to Instagram explaining that she and her husband, Chris, had argued with James during the Lakers' victory over the Hawks and were then removed from the arena.
The referees stopped the game after LeBron was heckled by a spectator in Atlanta. pic.twitter.com/apoDqvt4ll
Courtside Karen was MAD MAD!!