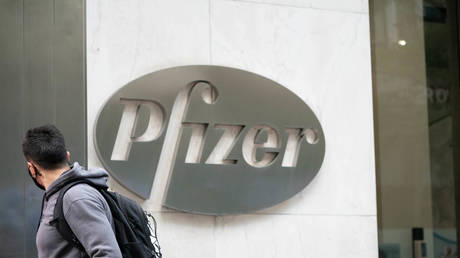 A vaccine being developed by Pfizer has been found to be more than 90 percent effective against Covid-19, the pharmaceutical company said.
The finding was the result of the first independent analysis of any Covid-19 vaccine in phase 3 trials, the final stage before commercial licensing.
The study found that 94 participants who received the two-dose vaccine were protected against the disease 28 days after their first inoculation.
The American firm developed the jab along with Germany's BioNTech.
"Today is a great day for science and humanity. The first set of results from our Phase 3 Covid-19 vaccine trial provides the initial evidence of our vaccine's ability to prevent Covid-19," said Dr. Albert Bourla, Pfizer Chairman and CEO.
Like this story? Share it with a friend!