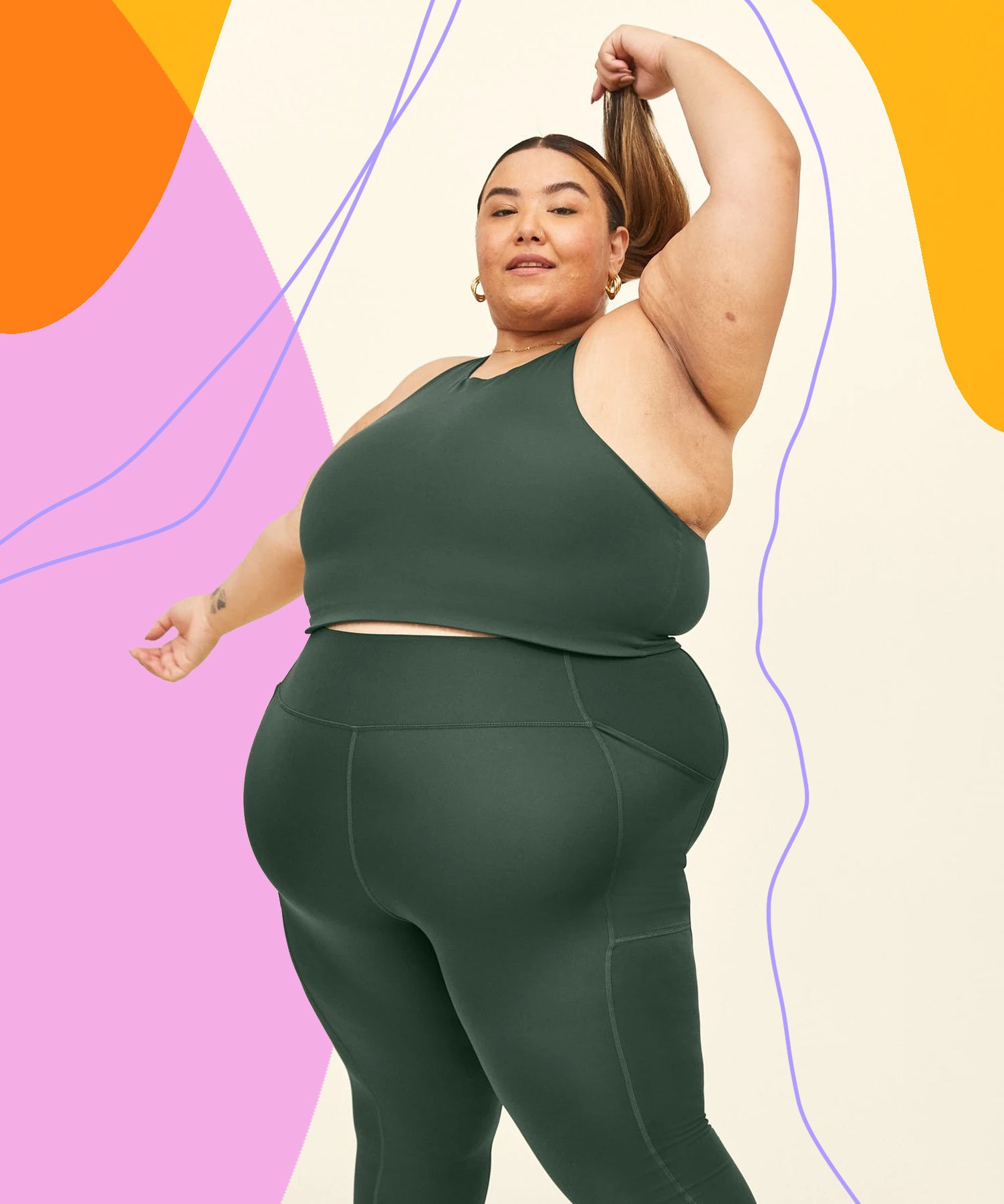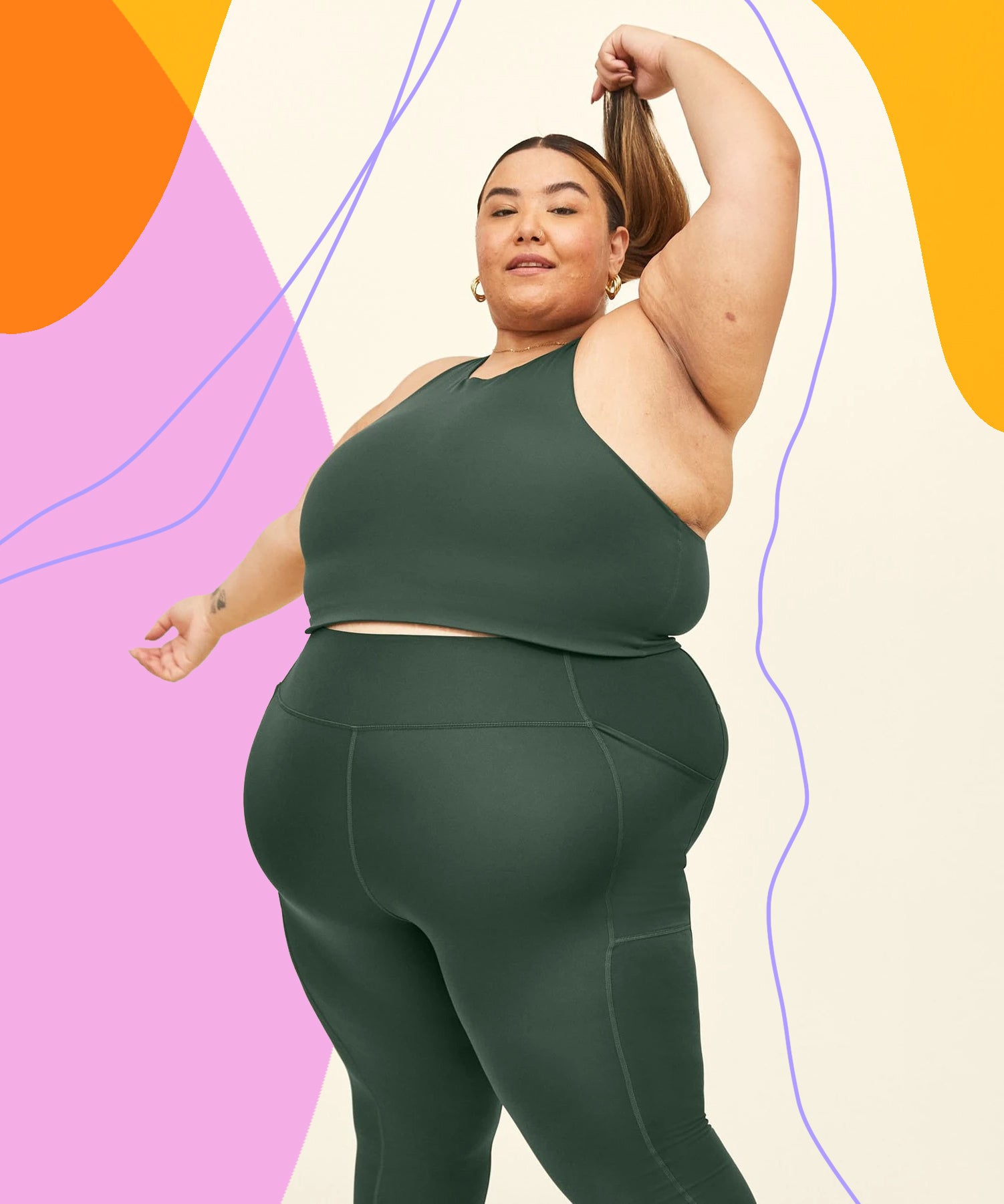 In the non-fashion world, the term "plus-size" is used to describe anyone size 16 and beyond. Brands and designers take greater liberties with the moniker. Ever eager to win a badge of "inclusivity" and to grab a piece of the plus-size market — estimated to have a global annual worth of $194 billion — certain members of the industry are playing fast and loose with the definition.
In 2020, New York-based model Elianah Sukoenig told the digital publication Byrdie that a modeling agency she had worked with labeled her as "plus-size," despite the fact that she was a size 0. After being offered a new contract by the "well-known New York agency," Sukoenig said that she was sent to two separate test shoots that were expecting a plus-size model. Both clients were understandably disappointed when she arrived. "My book went up a few weeks later online, and there I was, [listed]on the curve division," she said. (A model's book is the same as their portfolio.) "At a size 0."
While this is an extreme example, it's not unusual in the fashion world for a model who is not a size 16 or up to appear in plus-size campaigns. "The models that we see being used for plus-size sponsorships, e-commerce photography, lookbooks, [and more]aren't plus-size, they are mid-size [typically categorized as size 8 to 14]," says plus-size fashion influencer Stephanie Yeboah, who took to Twitter in May to address the issue. "Here's a thought: seeing as all the 'plus-size models' used by fashion brands are actually mid-size models, maybe use them in straight-size fashion campaigns alongside the [size 0, 2, and 4 models]," she tweeted. "And use fat models to promote fat fashions."
Here's a thought: seeing as all the 'plus size models' used by fashion brands are actually mid-sized models, maybe use them in straight sized fashion campaigns alongside the size 4-8's.

And use fat models to promote fat fashions instead.

— στεφανια Yeboah (@StephanieYeboah) May 24, 2021
By doing so, brands could offer visibility to a range of different body types, from the entire plus-size spectrum to straight-size women that aren't a size 0, 2, or 4, and provide service to all their customers. "If you are able to find clothes in that range, then surely you should have models that represent the scope of sizes in that collection," Yeboah tells Refinery29.
Alexandra Waldman, the co-founder of size-inclusive clothing brand Universal Standard, agrees — and she's using her business to change the narrative by ensuring that models of every size are present on her company's website and in its campaigns. "We're not going to do a song and dance around it, we're simply going to present it to the world the way we think it should always have been, and then wait for everyone else to kind of catch up," she says.
She isn't only talking about sizes. The skewed representation blighting the industry includes body types, too, with a majority of the models chosen for plus-size campaigns having an hourglass body shape. Clients want models "to be proportional, so the waist is between nine and 11 inches different from the hips," says Samantha Granger, a curve- and plus-size modeling agent at Bicoastal Management. According to Granger, size doesn't matter so much if a model's proportions show a 10-inch difference between their waist and hip measurements. That way, the samples are bound to fit them. "Just like the straight-size [models], there are some guidelines," she says, referring to the models that get picked.
Therein lies the issue. By singling out certain people — based on the size that they wear or their body's proportions — as the ideal that should be used as fashion's blueprint, those who fall outside of that archetype are excluded. "When I go onto a website and see, for instance, a bodycon or mini dress, I don't want to see that on somebody that's a size 12 with a flat stomach, a small waist, and big hips, because that body type doesn't adequately portray the plus-size bodies that are moving around society at the moment," says Yeboah. "I want to see what an outfit actually looks like on someone that has a belly and big or flabby arms — someone that may not have a body shape that is an extreme hourglass."
If more than half of the women in the U.S. wear a size 16 or up, it stands to reason that models should represent that. But after decades of the fashion world applauding the tiniest and most supposedly "proportional" body types, digging our way out of this dominant paradigm — and in turn, teaching society that there is no one type of beauty — is going to take time.
The tides do appear to be turning, however slowly, with brands like Torrid, Girlfriend Collective, Wray NYC, and Universal Standard employing models that are representative of the entire plus-size range. "When I started booking [plus models]full-time close to two and a half years ago, the [women]that were being requested [for plus-size jobs]most frequently were size 14," Granger says. Today, Granger says that requests for sizes 16 and 18 are much more prevalent, with some brands hiring size 26 or 28 models.
"Every time I see [Girlfriend Collective] campaigns, a part of me just wants to cry because they use a plus-size model that's a size 24 or 26 and you can just see her belly and her back rolls and I think: that is what I look like," says Yeboah. "Now, I can see what an outfit will look like on me, and therefore I want to purchase it."
Like what you see? How about some more R29 goodness, right here?
What #FatBabesInLuxury Means To Plus-Size Creators
The Difference Between Plus-Size & Size-Inclusive