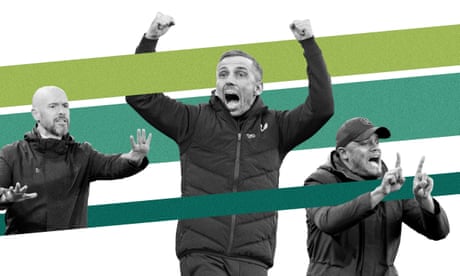 The season's first managerial dismissal is yet to occur – have clubs begun to realize that changing managers is not a panacea?
All is calm, and it's a little disconcerting. Last season, a record 14 Premier League managers left their jobs, but with a third of this campaign gone, we are still awaiting out first dismissal. It's true that prime sacking season is not yet quite upon us and that the opening of the transfer window in January may focus minds but, still, this is a period of unusual stability. So what lies behind it?
Immediately there is a caveat, which is that Julen Lopetegui left Wolves shortly before the season began, reasoning that the financial constraints under which he would have had to operate were intolerable. The former Spain manager seemingly turned down the opportunity to take charge of the Saudi champions Al-Ittihad and now lurks as a potential replacement for any Premier League manager who is sacked this winter. Lopetegui's successor, Gary O'Neil, has done a remarkable job given the restrictions on him: Wolves lie 12th in the table and probably would be in the top half had three poor penalty decisions not gone against them.