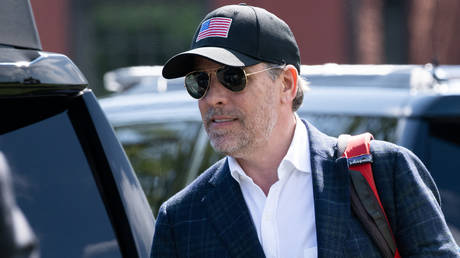 The US president's son faces three counts in firearms case
A federal grand jury in Delaware has charged US President Joe Biden's son Hunter with unlawful possession of a gun and lying about his drug habit to obtain a firearm, according to the indictment published on Thursday.
Biden "knowingly made a false and fictitious written statement" to a licensed arms dealer in October 2018, saying he was not a drug addict on a background check form required for purchasing a gun, the indictment alleges. This resulted in him buying a Colt Cobra 38SPL revolver, knowing that as a drug addict he was not allowed to possess one.
DETAILS TO FOLLOW