Welcome to The Great Try-On. With autumn well and truly in the air, we seized the opportunity to try on some of the best new-in pieces from some of your favourite brands, documenting the process along the way. We believe that the best way to shop online is to see an item IRL and to read candid reviews, so we hope that this leads you to your most successful purchases of the year.
As anyone who knows me knows, I'm a high-street devotee. I'm the rare kind of person who actually enjoys shopping (yes, we exist), and I'm happy to while away the hours browsing around the shops to find the best hidden gems. There's one place, in particular, that I can always rely on for premium pieces at an affordable price, and that's COS.
Always striking the right balance of timeless classics and fashion-forward must-haves, COS has managed to elevate the high street to a polished, new standard. After all, who else could debut a collection during New York Fashion Week and have it ready to shop in stores the same week? So when I was asked to choose my favourite shopping destination for the Great Try-On, the choice was obvious. I had to see and test-drive the latest pieces to land in-store in a bid to find out whether COS would be continuing its seriously impressive winning streak. Keep scrolling for my wish list of the best knits, dresses and tailoring separates and a few notable mentions that I believe are truly worth the buy.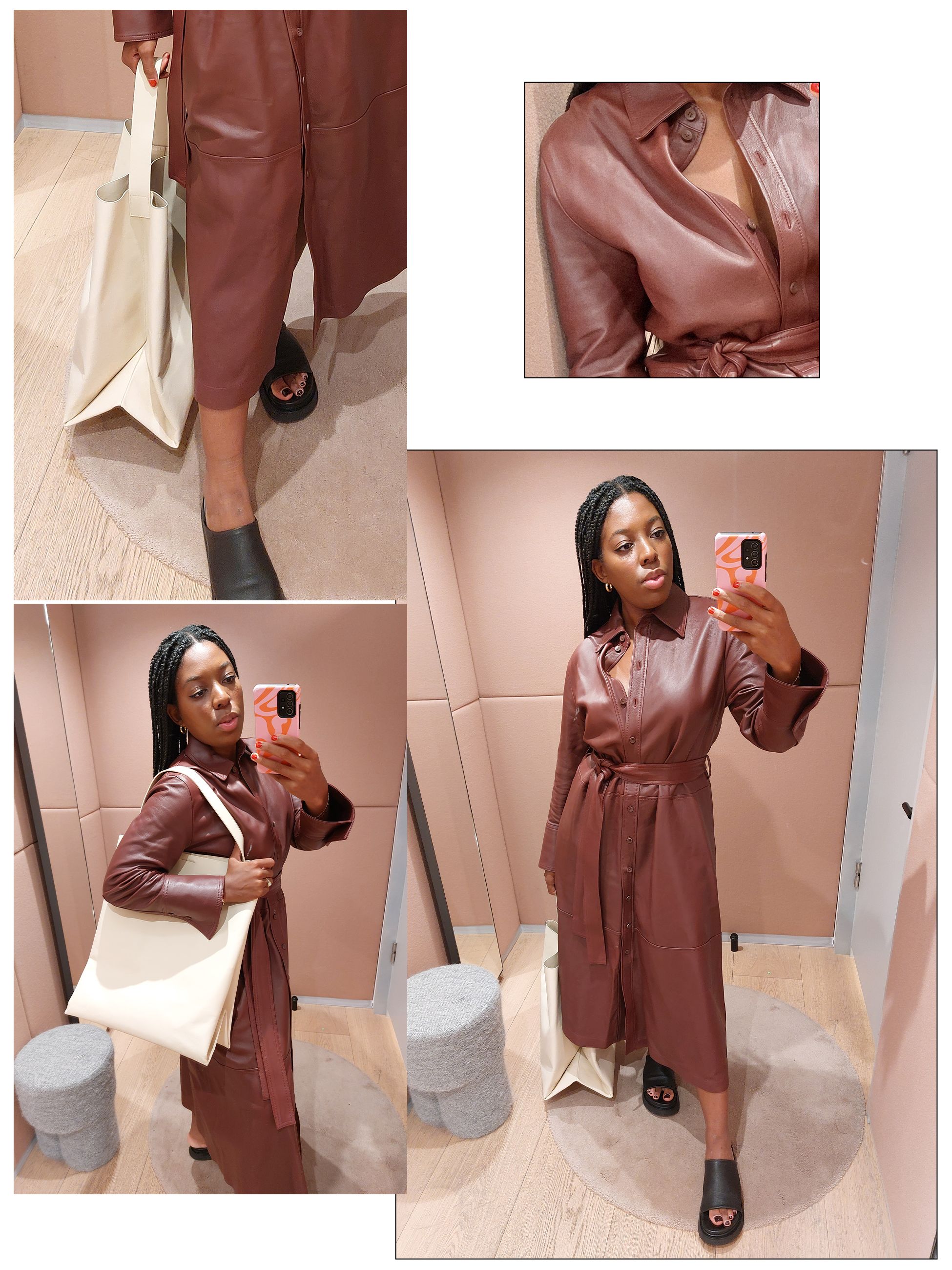 I'm going to start as I mean to go on—on a high. I've been waiting all year to be able to wear leather again, and this managed to marry together two of my favourite things: coloured leather and midi dresses. I knew when I saw it I would love it, but my first thoughts were, Will it be too heavy, will it be too hot, and will a fabric like leather with absolutely zero stretch actually fit me? I'm pleased to report that the leather is light, no more weighty than denim and lined. That means absolutely no clammy, clingy situations. It fits a little larger than size, but I'd say that's actually preferable. Keep the dress loose and breathable, and use the belt to draw in the waist.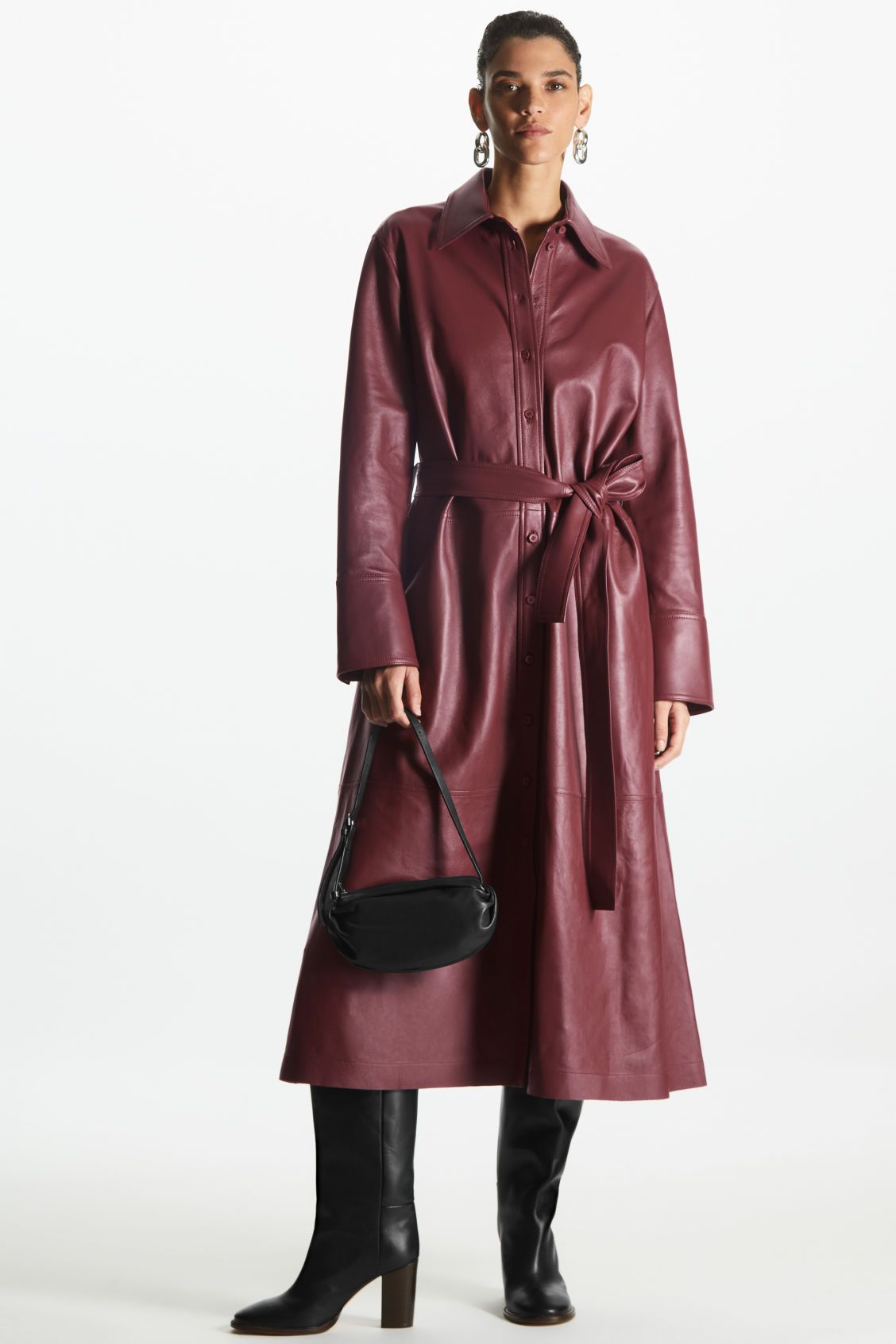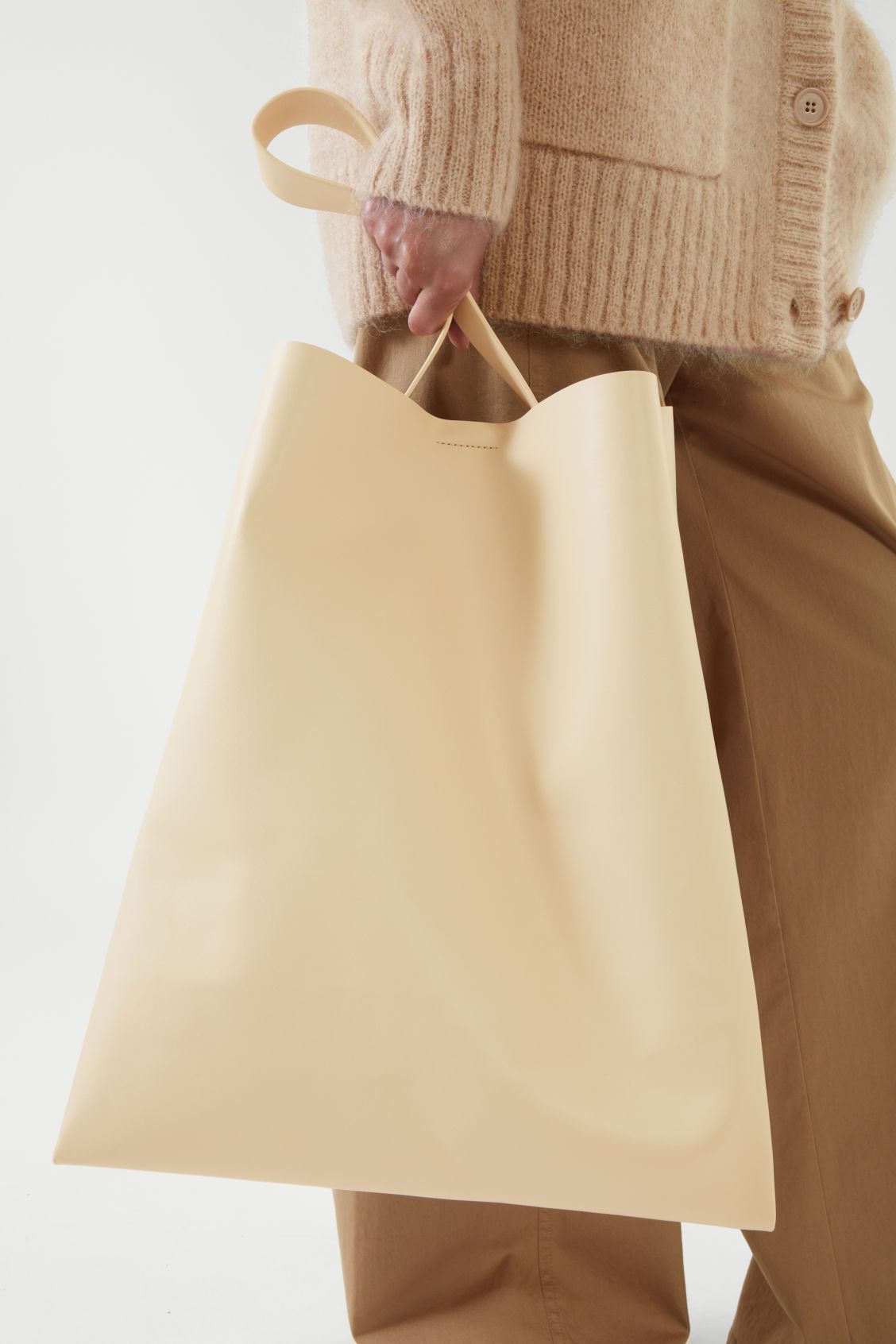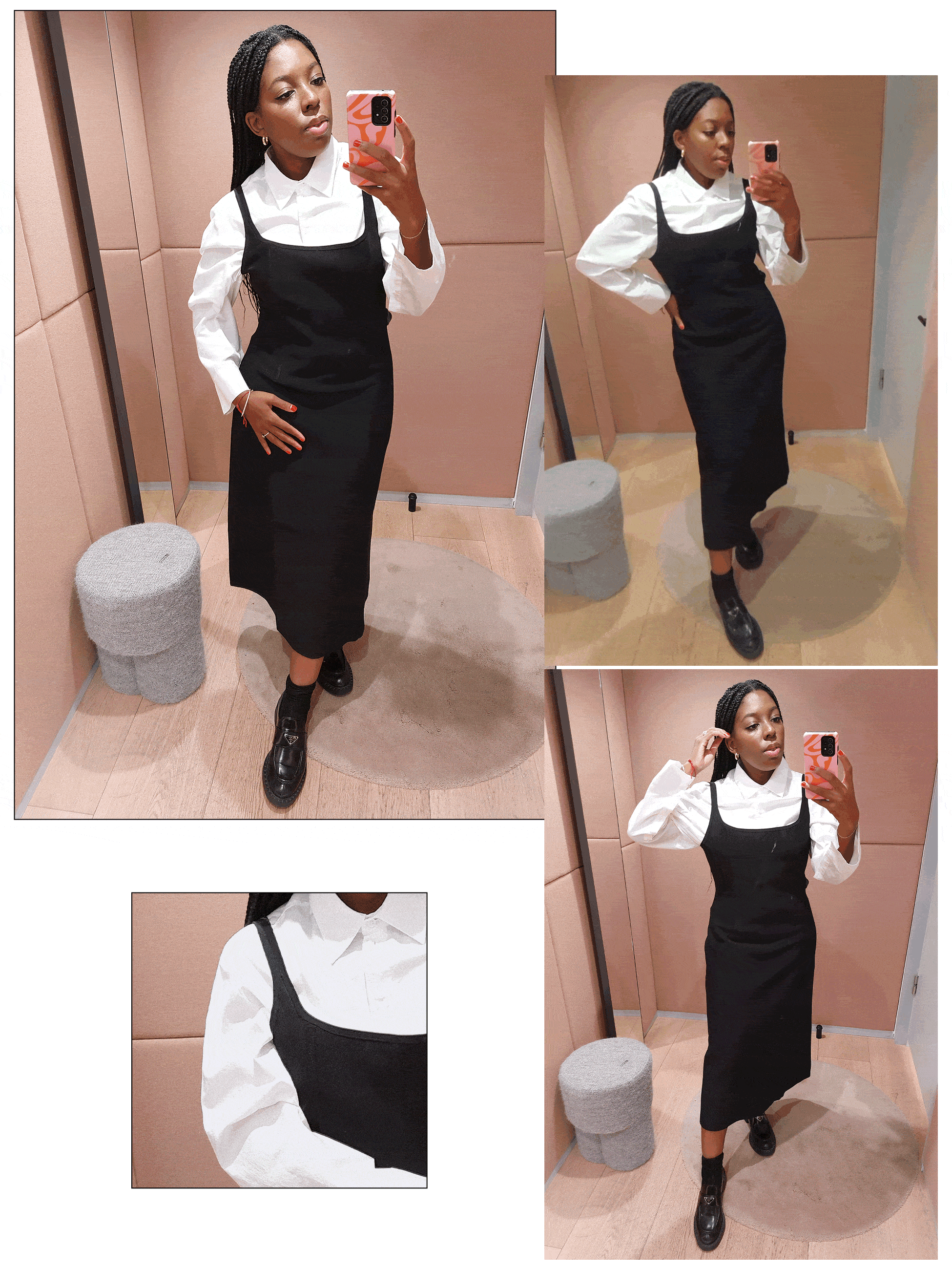 Just when you think you've tried on every black dress there is, you find something that changes the game. Unless it's a party mini or a dramatic, sweeping maxi, black dresses can be a little samey, but the key to this dress's success is the construction. There is subtle boning in the bodice that nips in the waist and creates an hourglass silhouette (even with a shirt underneath), and it's made of the kind of pleasingly thick fabric that makes you feel supported. The website describes it as "body-con," but that shouldn't put you off with negative connotations of bandage dresses. In fact, this dress should change the very definition of "body conscious" to "body confident."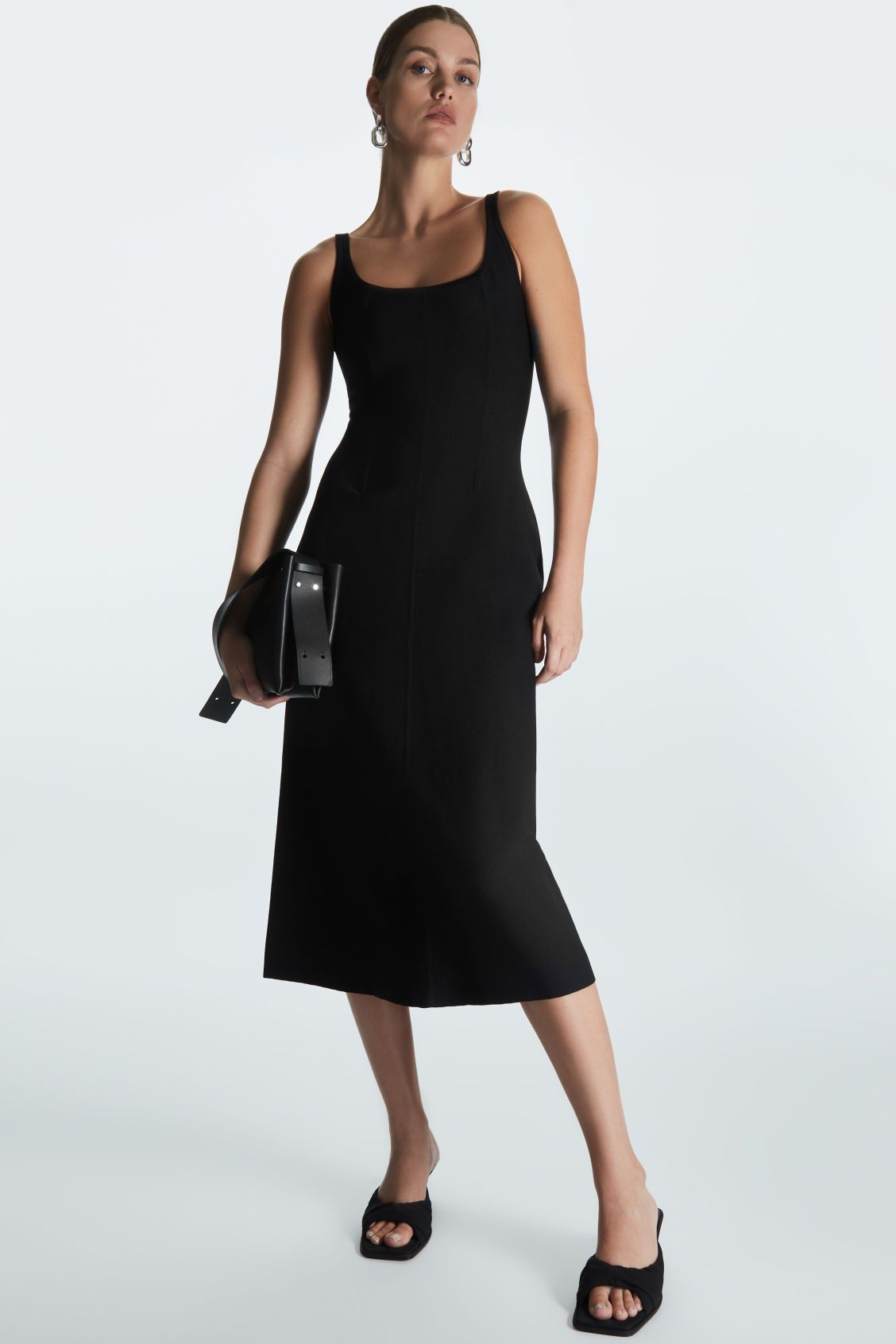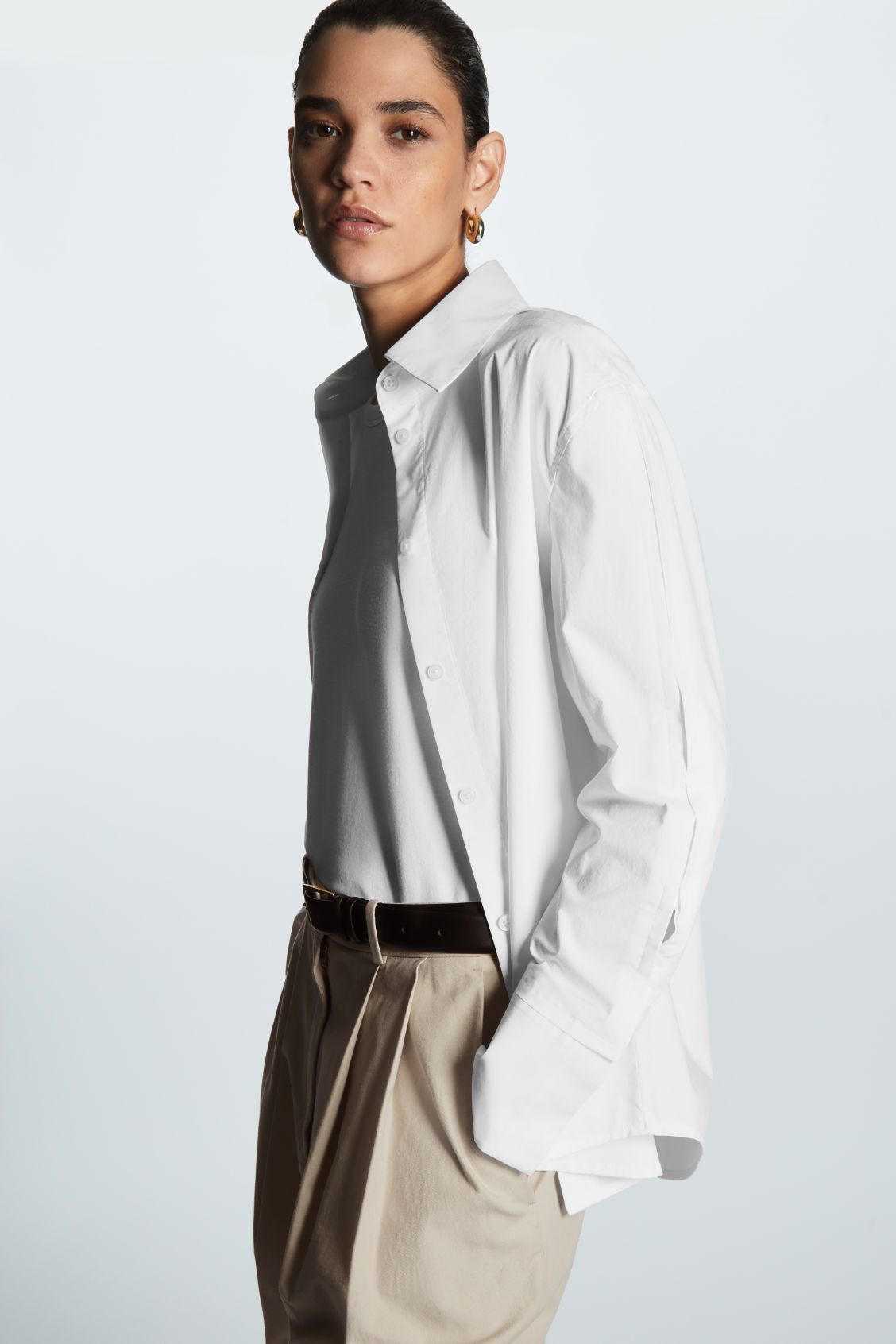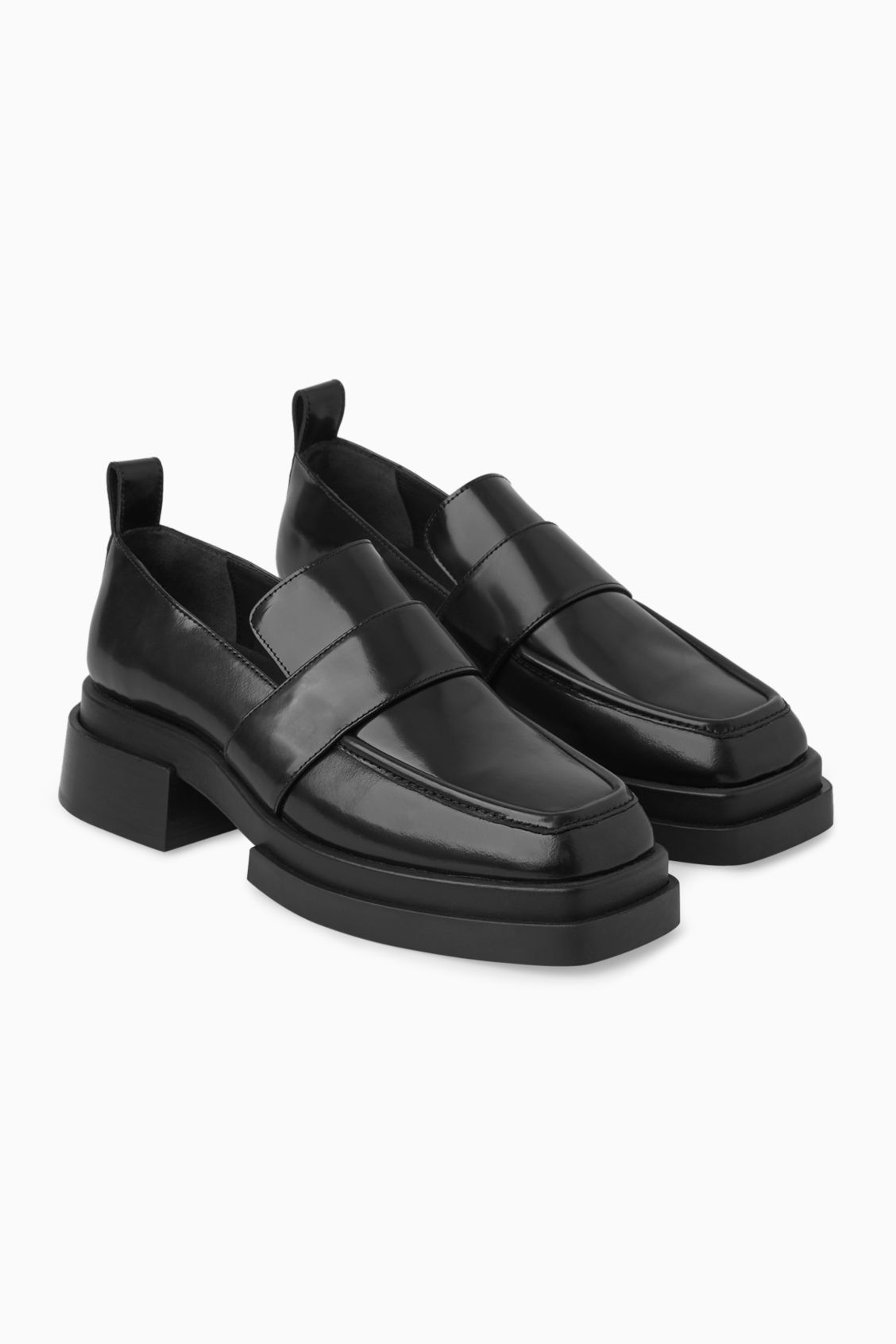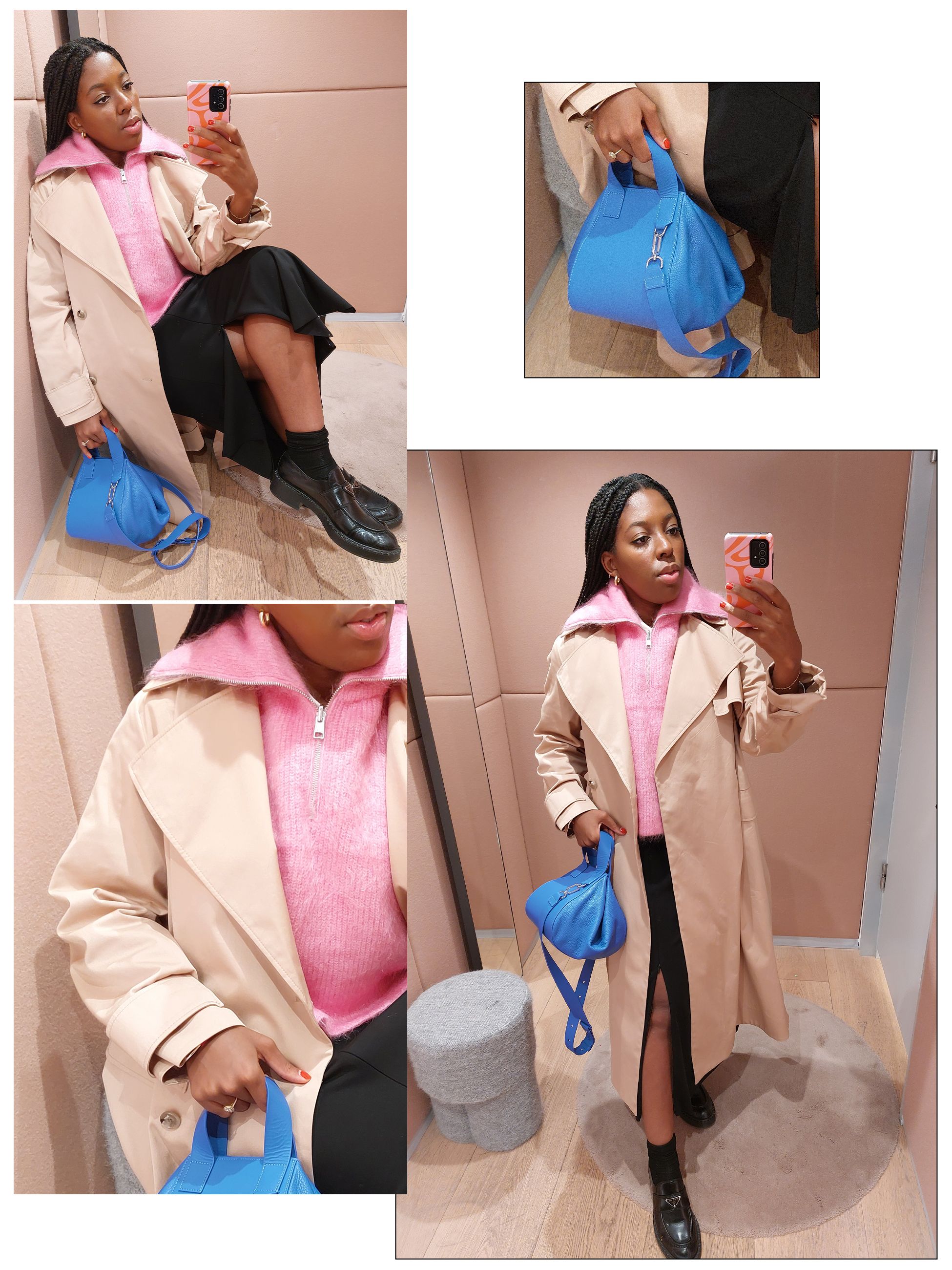 Now these are the kind of pieces I've been waiting all year to wear. I've always had a trench coat in my wardrobe because it's one of those great items that literally goes with everything, but now that it's getting cooler, layering it up with an open vest is the best way to get cosy without overheating. Despite the Barbiecore revolution, I was a pink sceptic until I put this on. I'd be lying if I said it didn't make me that little bit happier, but the only downside to this joyous knit is the limit on what you can pair it with. Dark-coloured wool coats are fluff magnets, so be wary of depositing pink strands onto passersby. Thankfully, we have some handy tips to stop jumpers from shedding.
Last but not least, the adjustable skirt is perhaps one of my favourite pieces currently on sale. Sure, it looks like a simple black midi skirt, but this little number has two strategically placed zips. You can control just how high you'd like to take the split, so you can go from the office to dinner in just one swipe.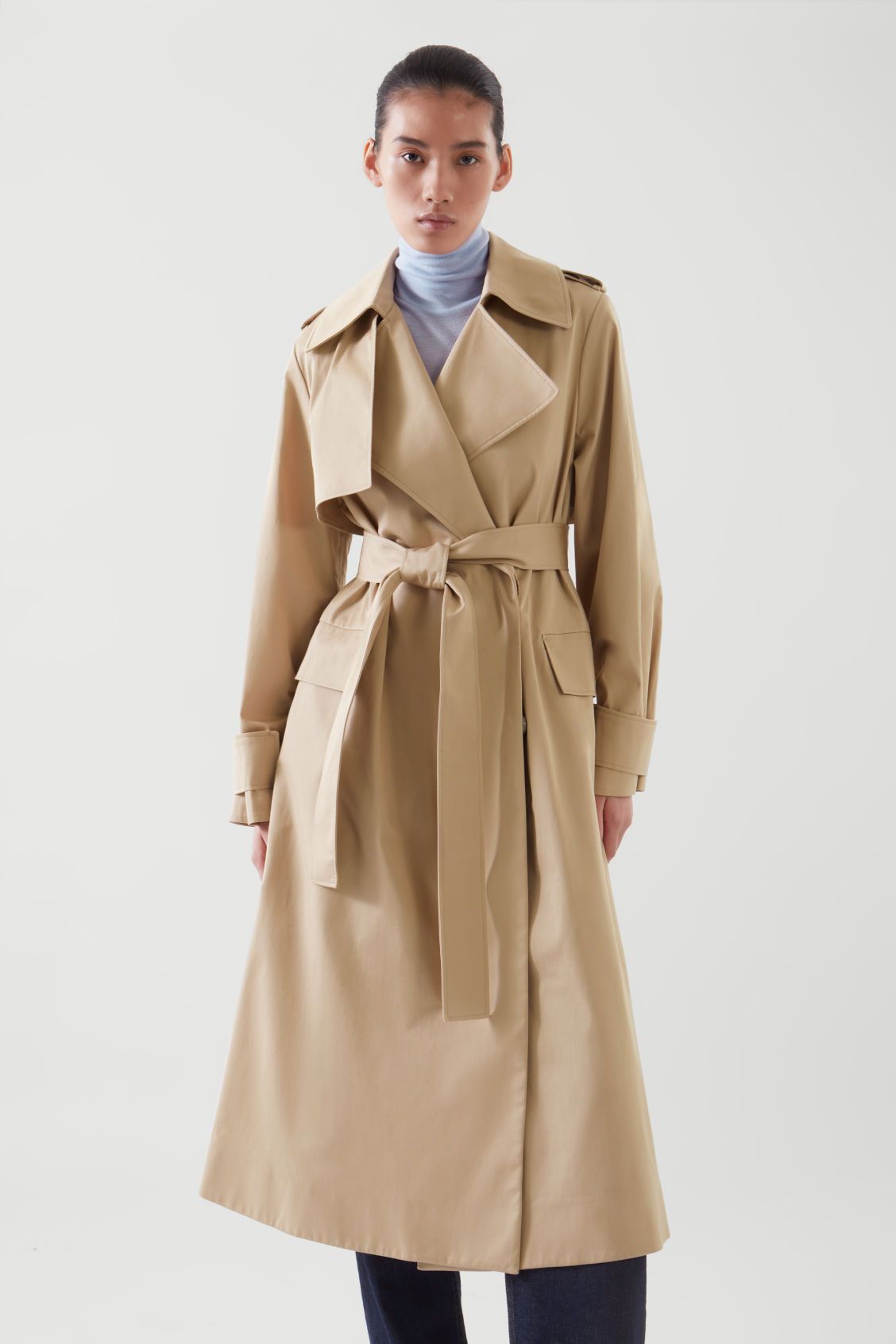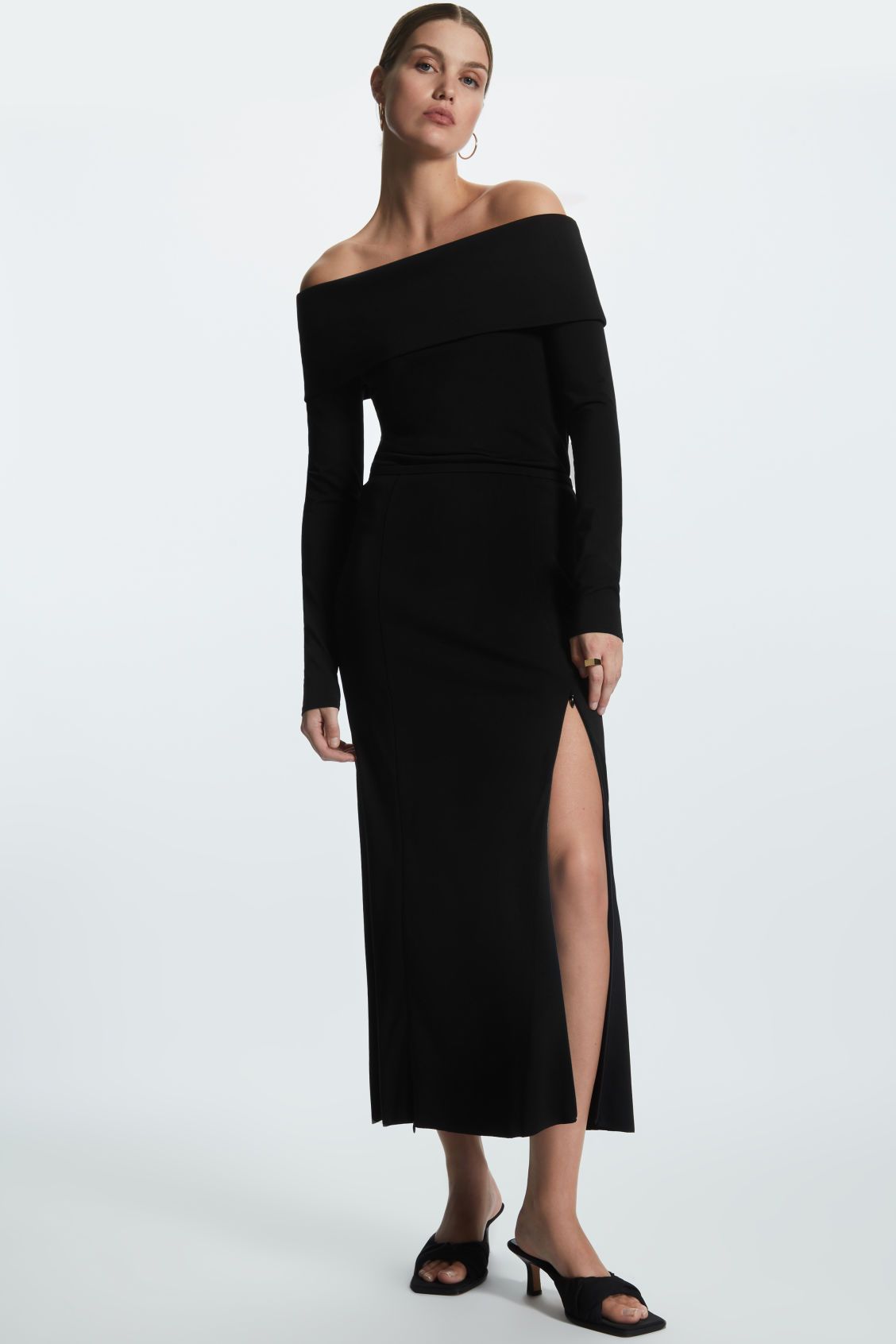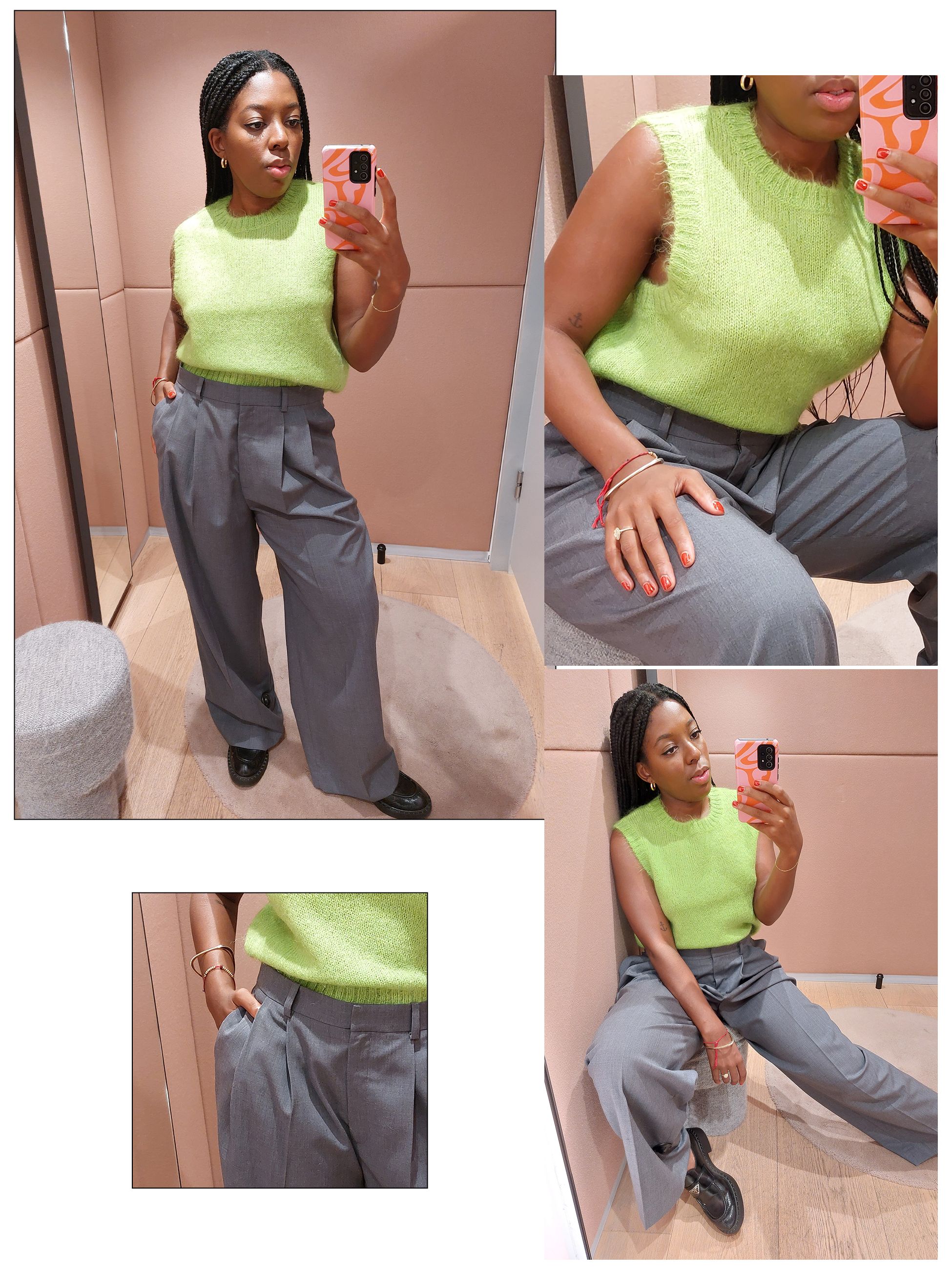 I bet acid brights aren't the first thing you think of when considering what to wear for autumn, but this is the piece that might change your mind. This is one of COS's most colourful collections to date, and vibrant lime is just one of the zesty pops of colour that stood out in the NYFW show along with tangerine orange, cobalt blue and bold purple. It's certainly a welcome addition to the brand's strong line of monochrome tailoring. I'm already evangelical about the versatility of knitted vests (wear over a casual tee, with a preppy shirt or on its own with jeans), but this is, without a doubt, one of the comfiest and easiest to wear. I added oversized tailored trousers because, What outfit is more ready for anything than a "business on the bottom, party on the top" look?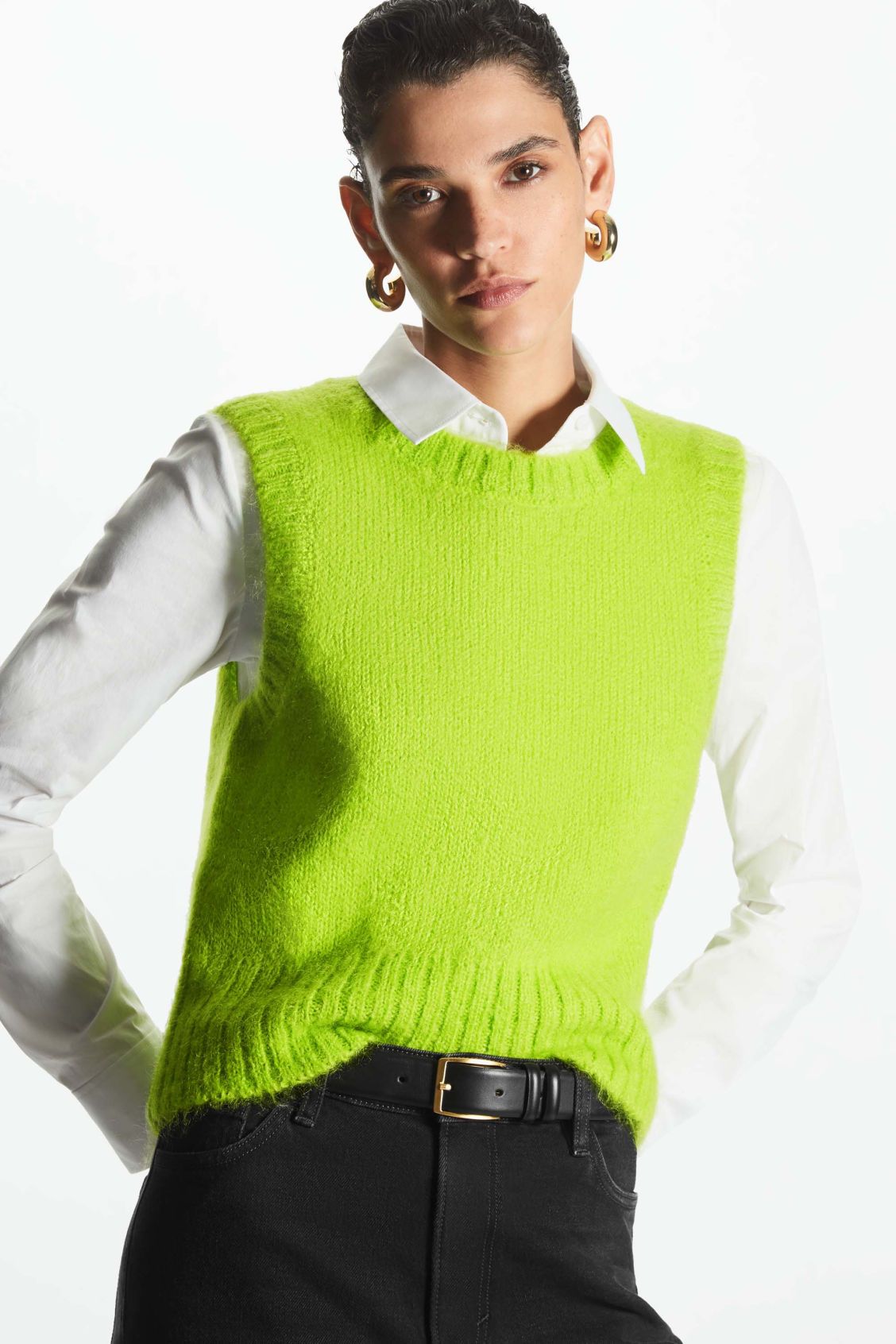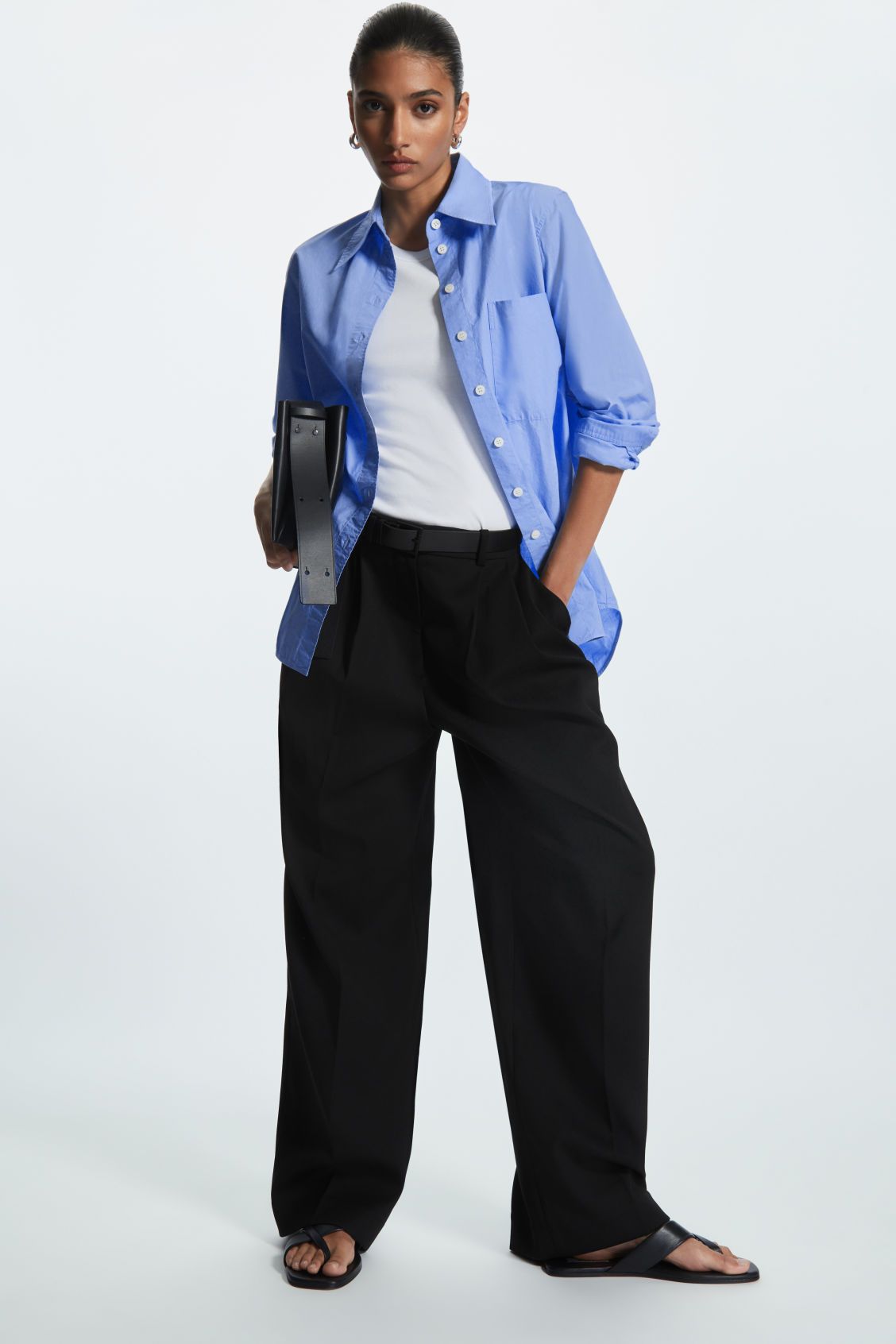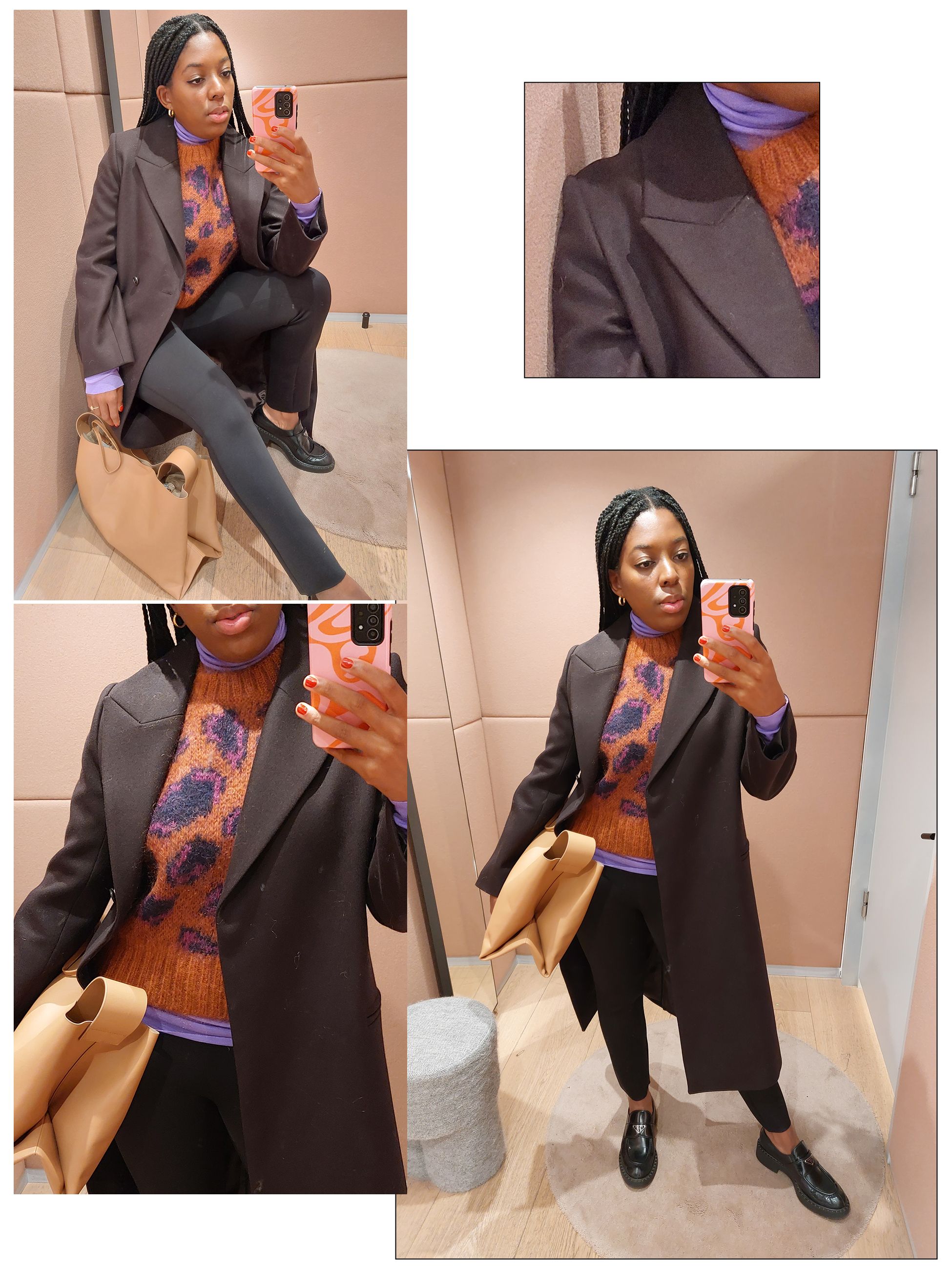 Ah, the wool coat—it's an autumn/winter staple for good reason. Not only is it warm, but it also looks sharp. (Sorry, puffer coats. You just don't cut it when I want to dress up.) Knowing as well as I do just how many long coats there are on the market each year, it takes a lot to impress me, but this is the first coat I've tried on in an age that properly fits. You know when you find The One but the sleeves are too long or when you choose your usual clothing size but struggle to button it up over jumpers? This piece managed to eliminate all of my usual coat-buying struggles. Notice that there is room for not one but two tops underneath. The knit of choice had to be another vest, but there's a full jumper version too. In the spirit of wearing as much colour as possible, I added a turtleneck. I love the purple, but there are also seven other colours to choose from, so there's one to layer under any outfit.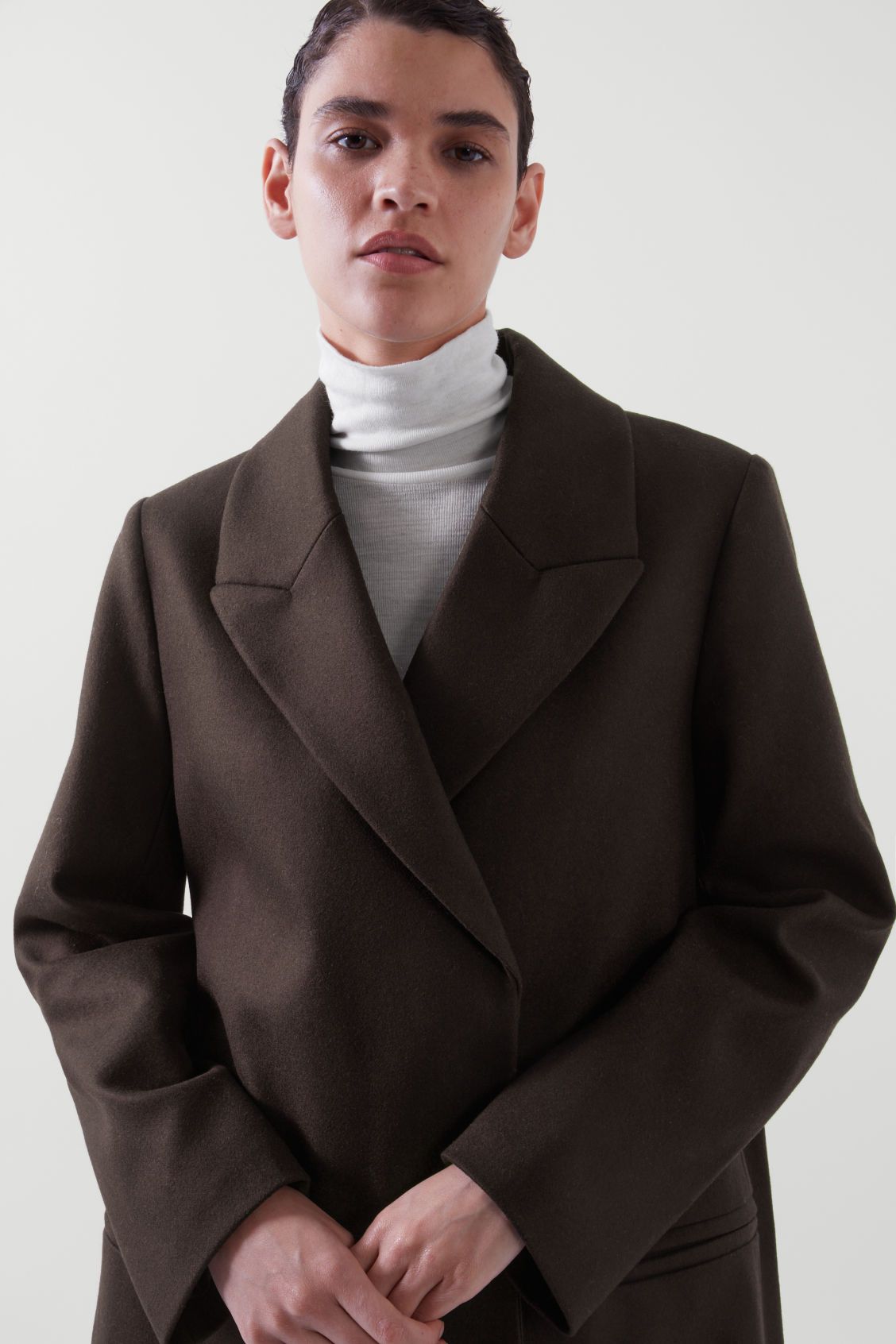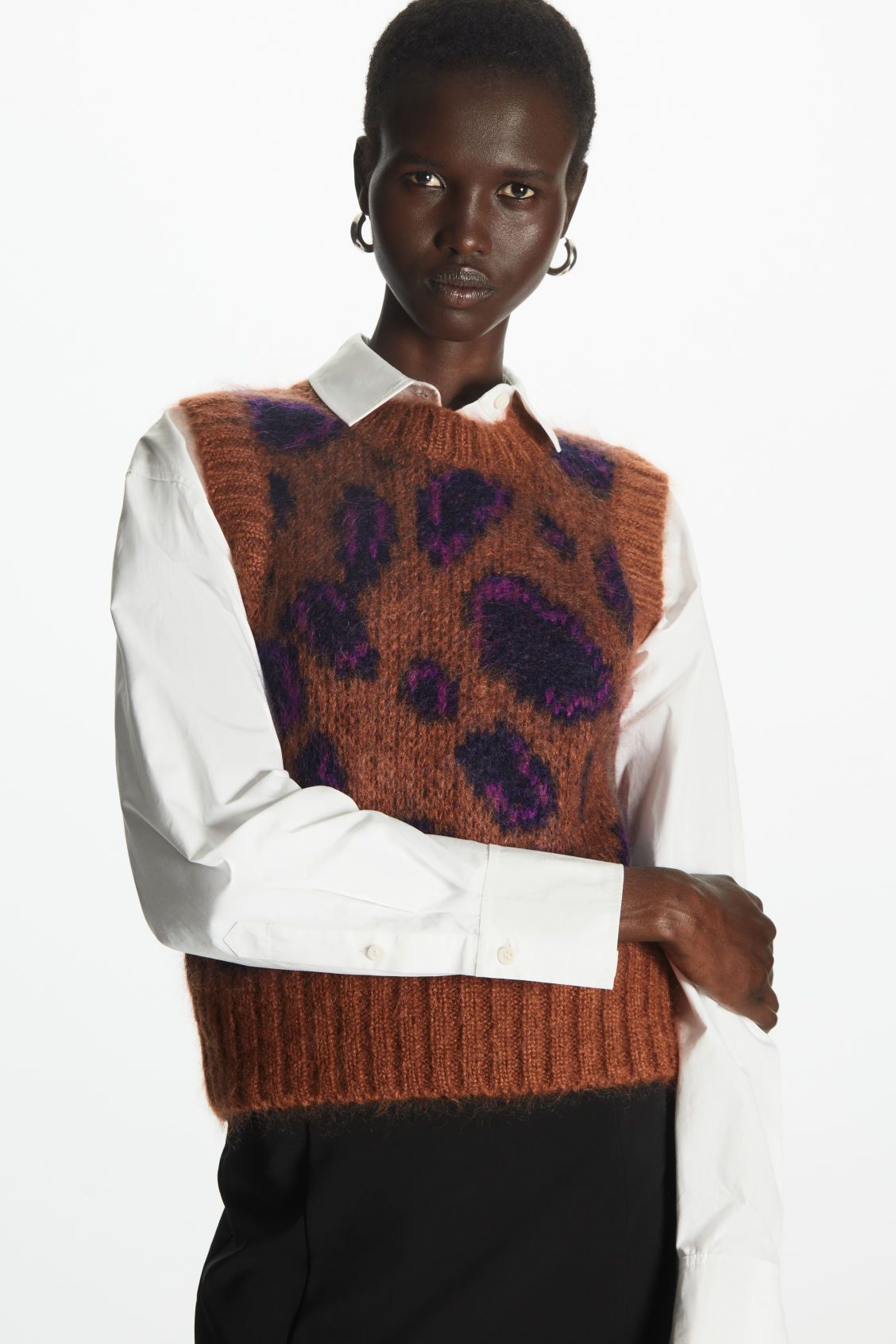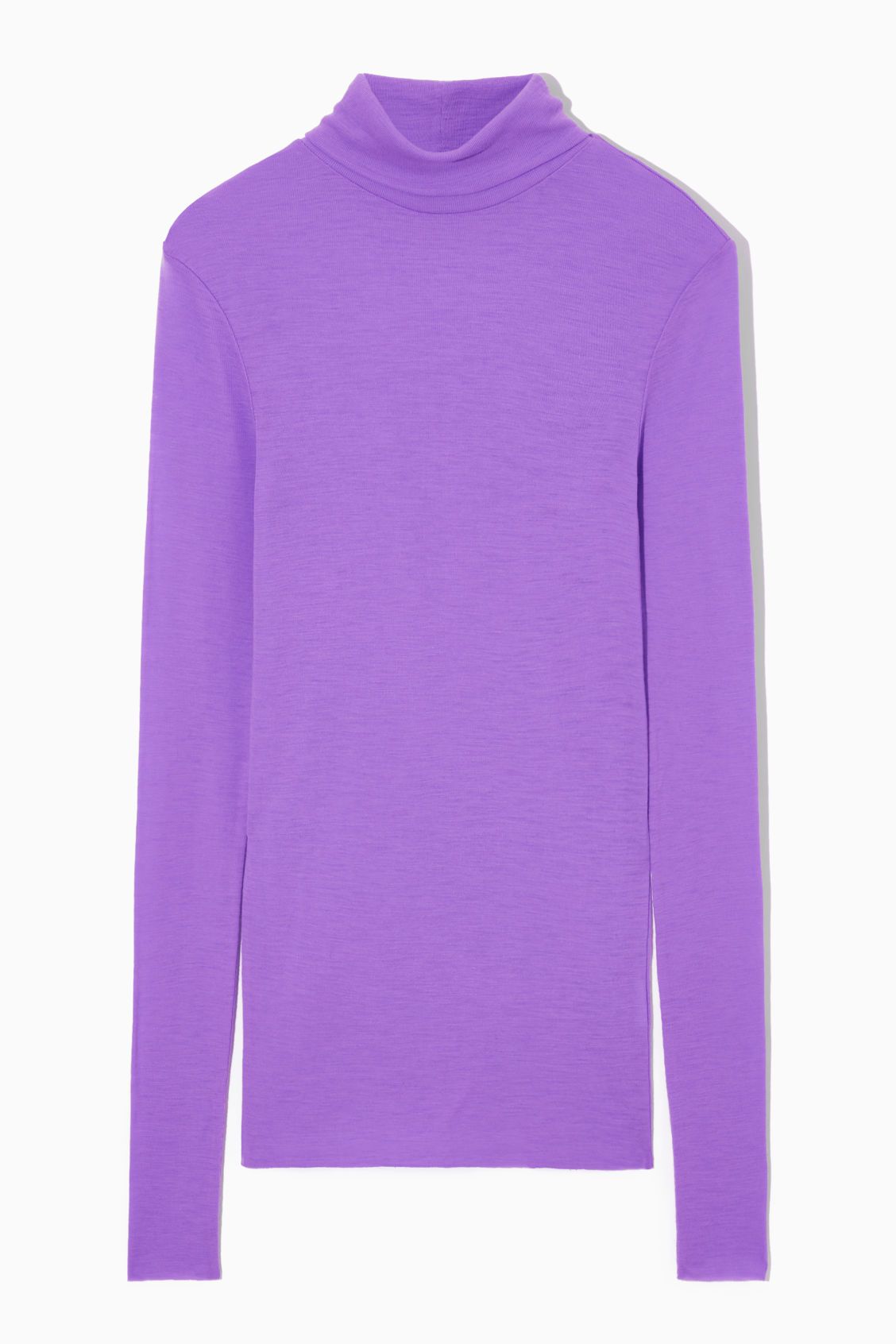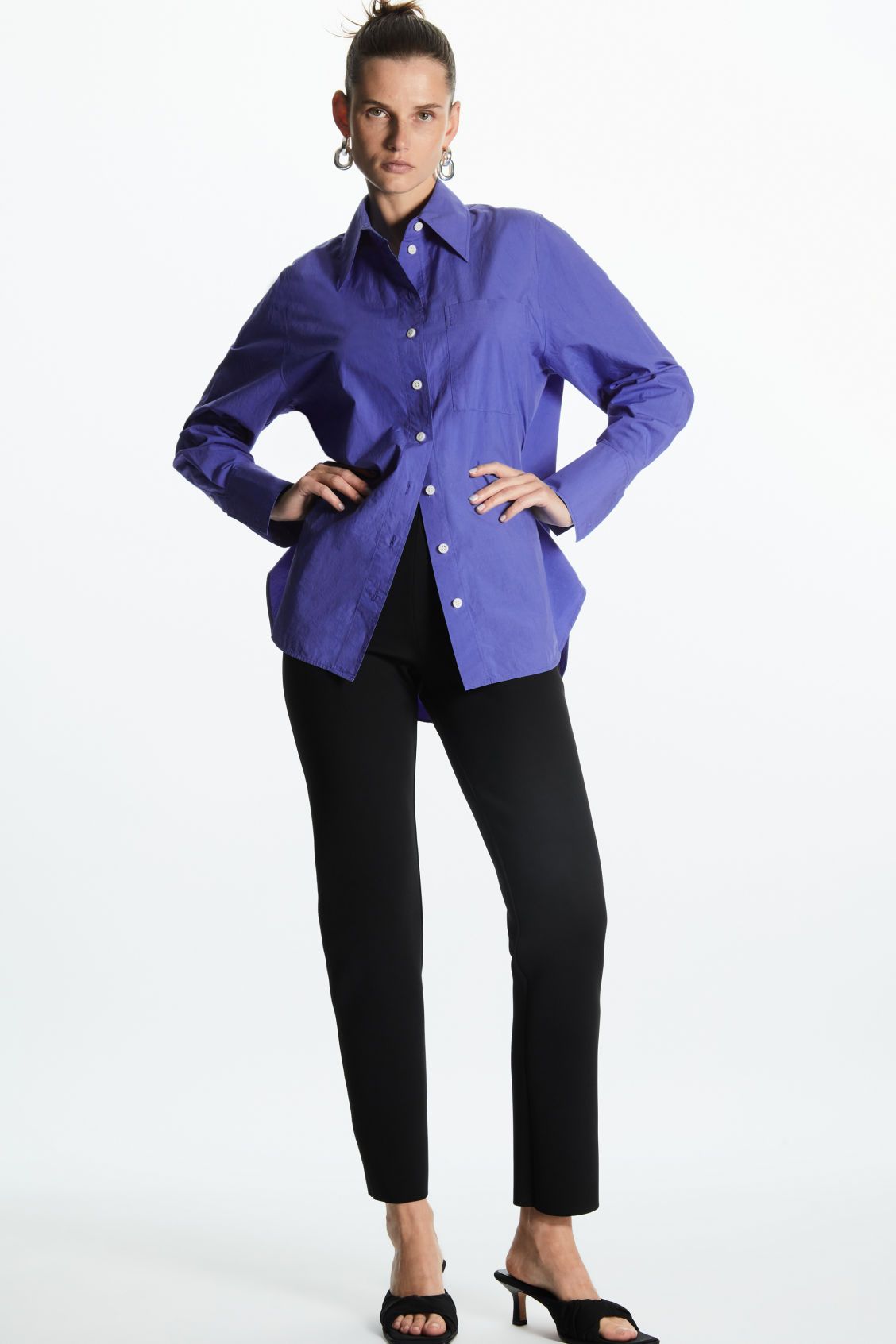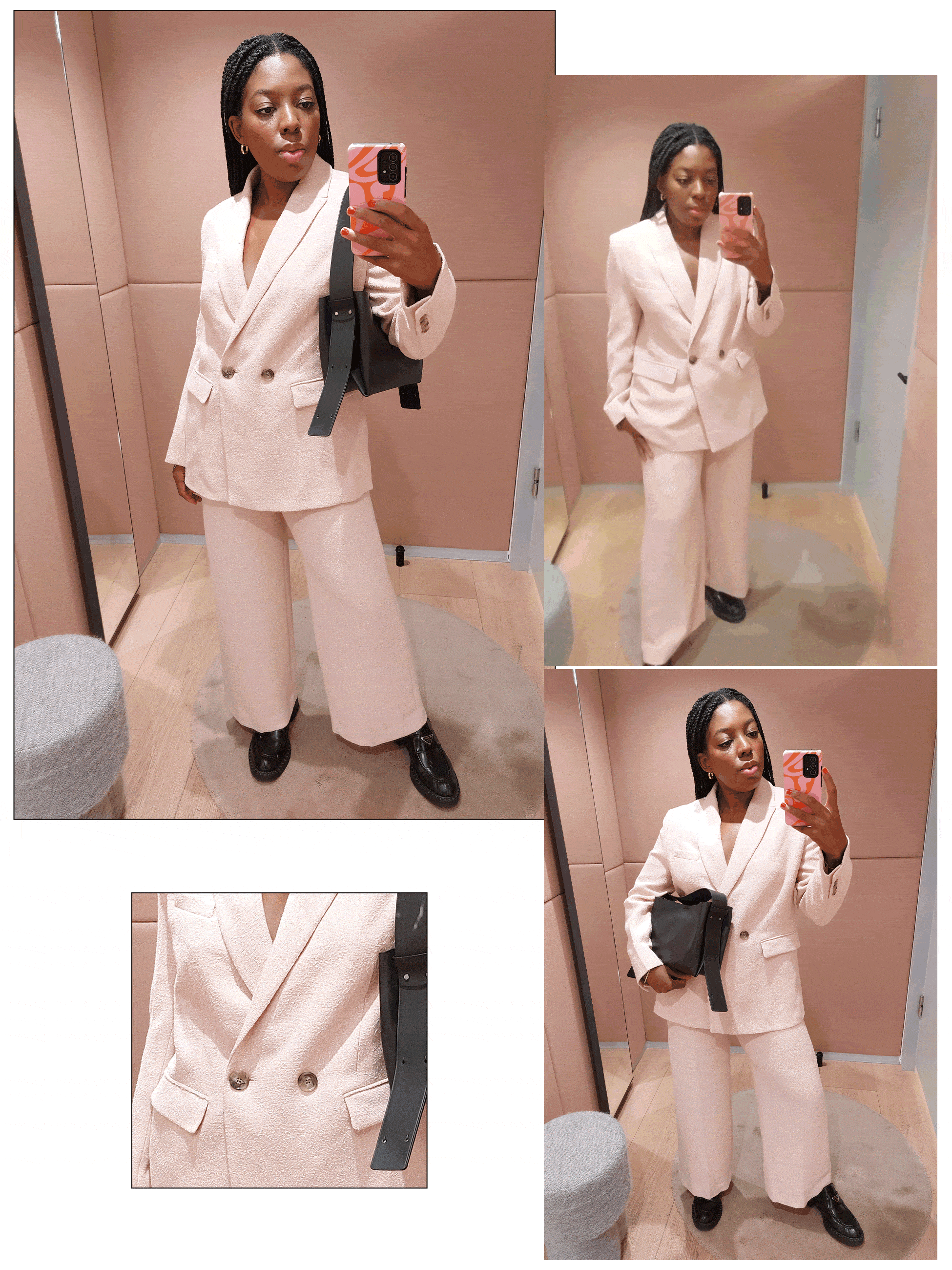 If I'm not wearing a dress, you're likely to catch me in a suit. It's the easiest way to look put-together without having to mix and match separates. One thing I haven't ventured too deeply into, though, is a coloured suit (I bought a baby-blue one six years ago and haven't worn it since), so a pink suit is uncharted territory. One thing that COS is getting right is a seasonally appropriate textured suit. The bouclé suit I tried on is a preview that hasn't landed in stores quite yet, but there are a couple of really well-tailored corduroy suits that are shoppable now, and they're guaranteed to keep you warm and looking good. I tend to steer away from culottes as a shape, as they can be a little awkward looking on anyone who doesn't have legs up to their armpits, but thankfully, the cord options are a leg-lengthening kick flare that looks just as good with heels as it does with flats. Suffice to say, when it comes to bold tailoring, I'm sold.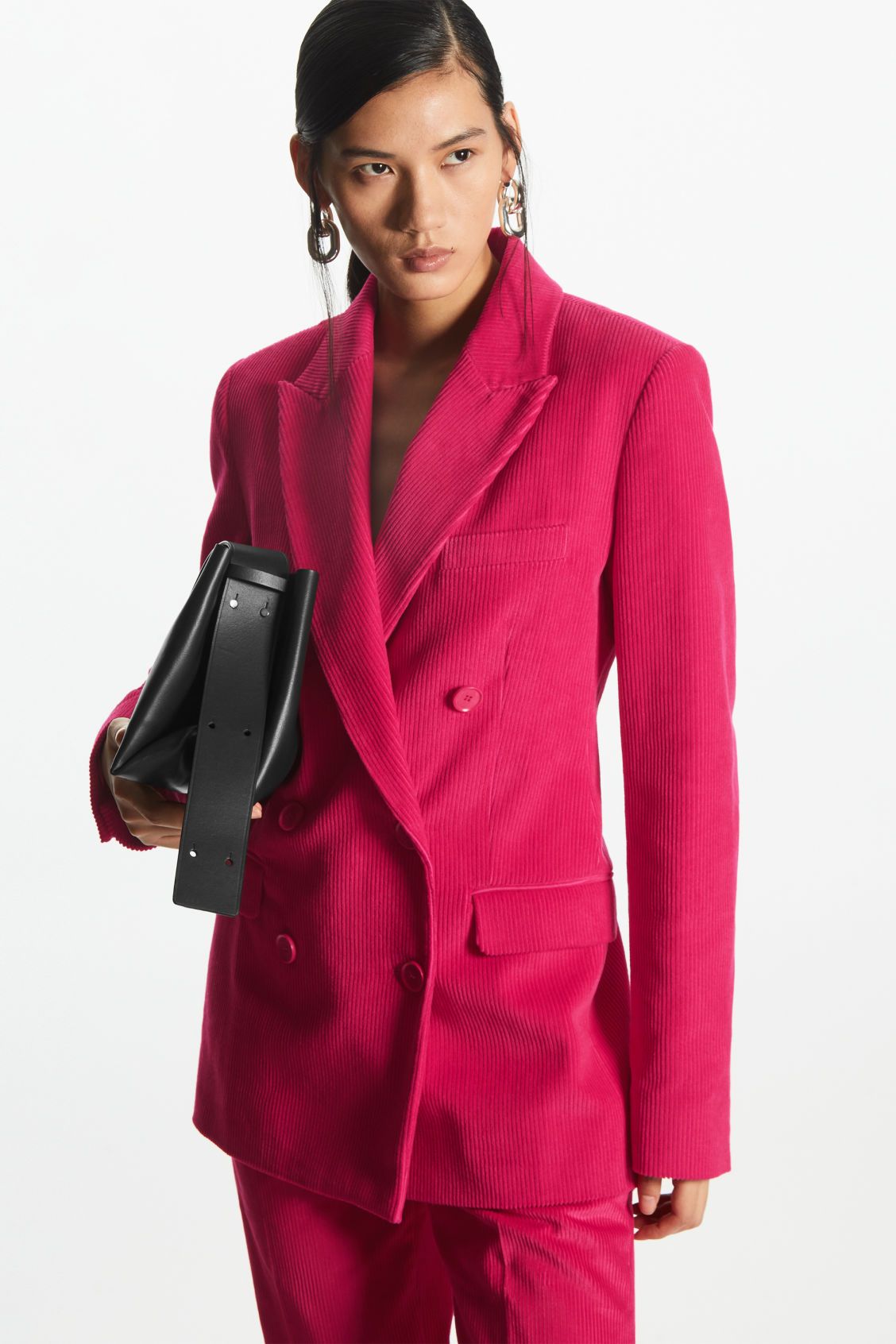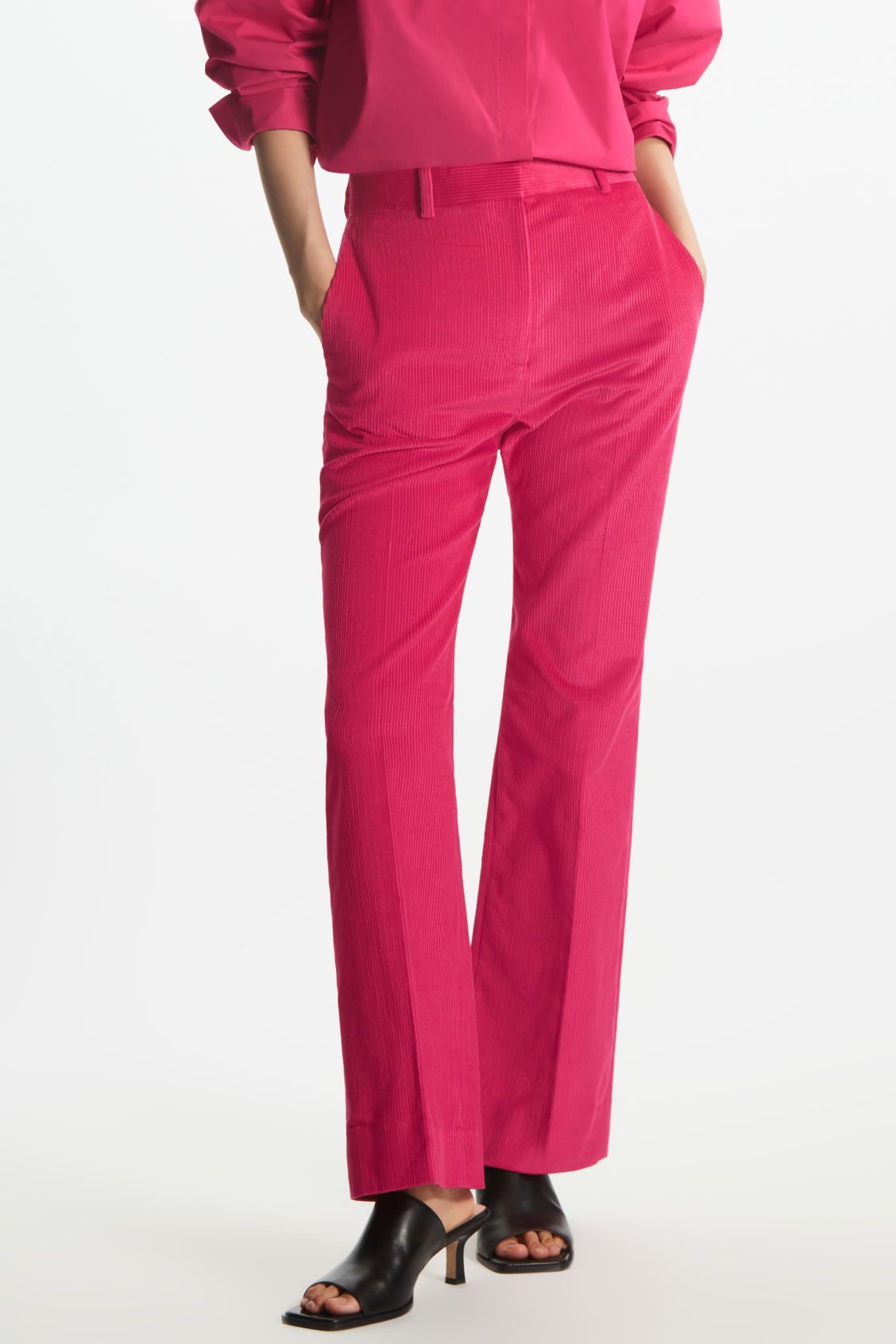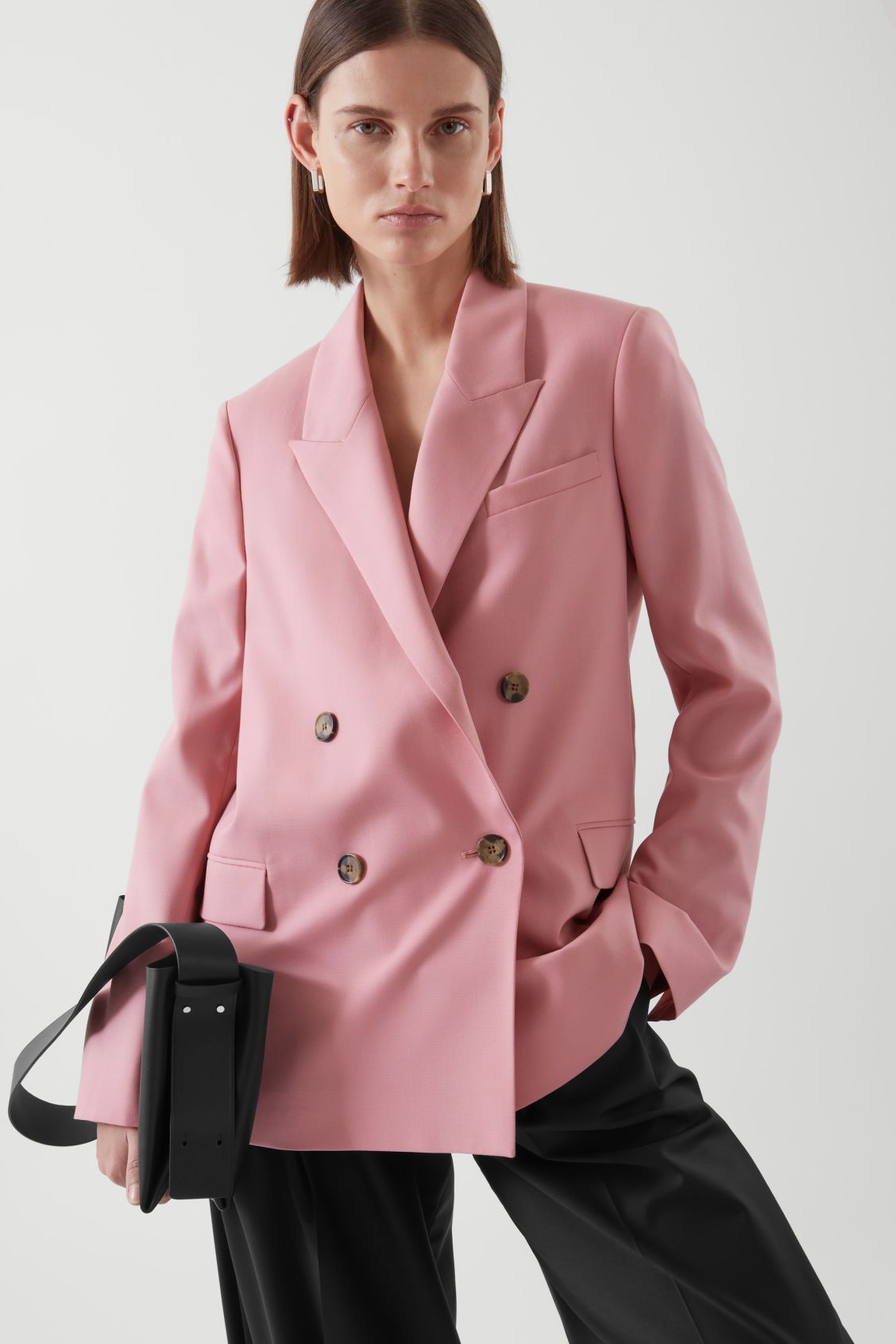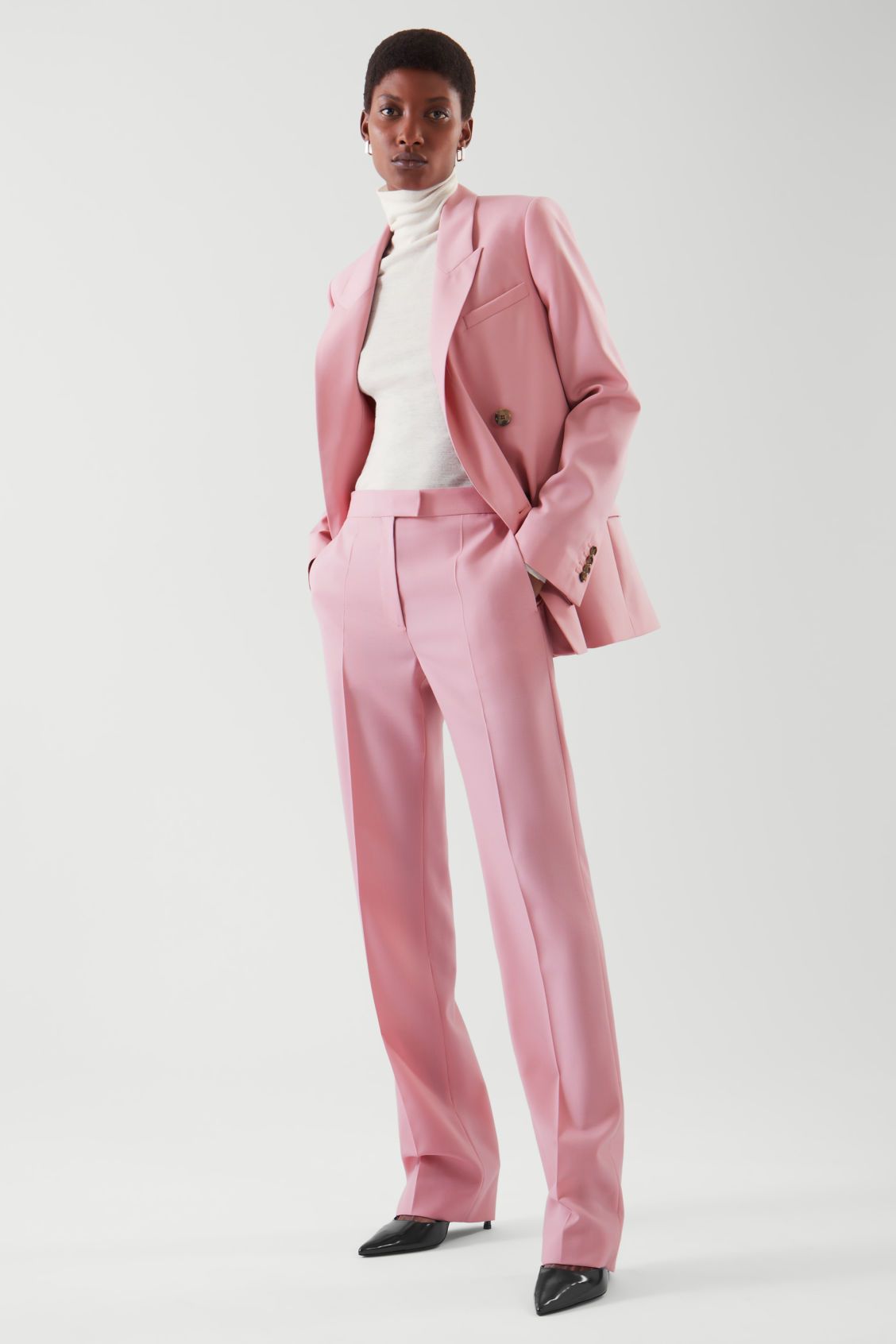 Up Next, Autumn/Winter 2022 Fashion Trends: The 15 Looks You Need to Know About