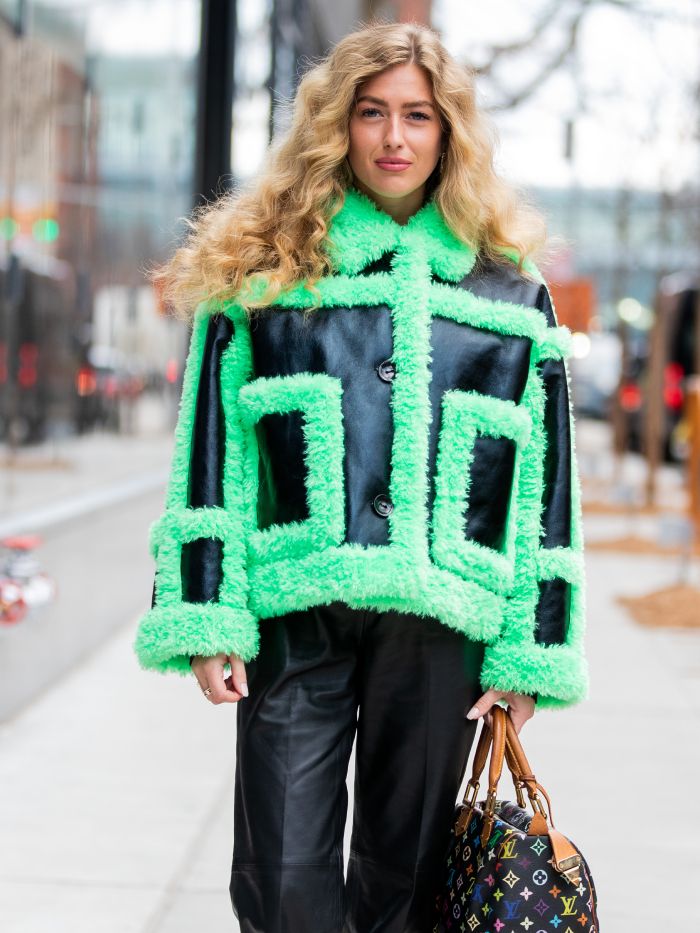 I don't know about you, but I'm really craving fun outfits right now. Okay, we might not have many places to wear the aforementioned looks, but if there's one thing I know about 2020, it's that we need to find joy anywhere we can, even if that means wearing an oversize coat or a colourful bag. If that sounds like something you're looking for, I have good news: Stand Studio is here to inject a bit of excitement into your daily outfits. Predominantly, the label is known for creating oversize faux fur and shearling coats.
But they're not exactly run-of-the-mill. How they differ is that they come in bright colours and interesting patterns. From a black jacket lined with shearling in highlighter green to a head-to-toe chequered jacket in beige and brown, these are definitely going to make you stand out. More recently, the label has created its own bags, which are equally diverting. Coming in a range of bold colours such as purple and red, these are squashy, padded bags that are both functional and fun. Keep scrolling to see which of the pieces I rate from the current collection—they're bound to put a smile on your face.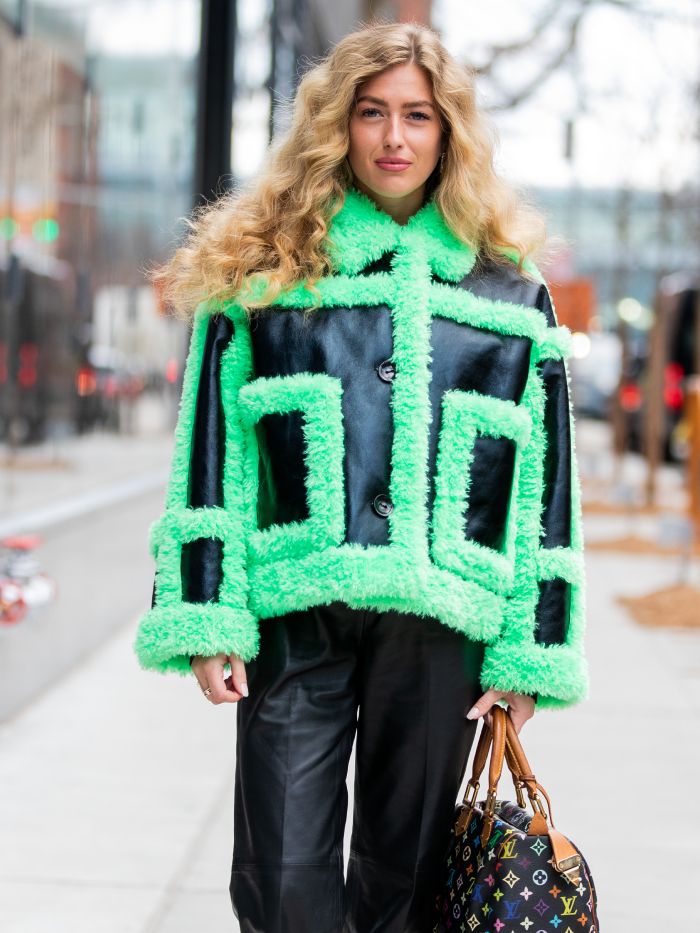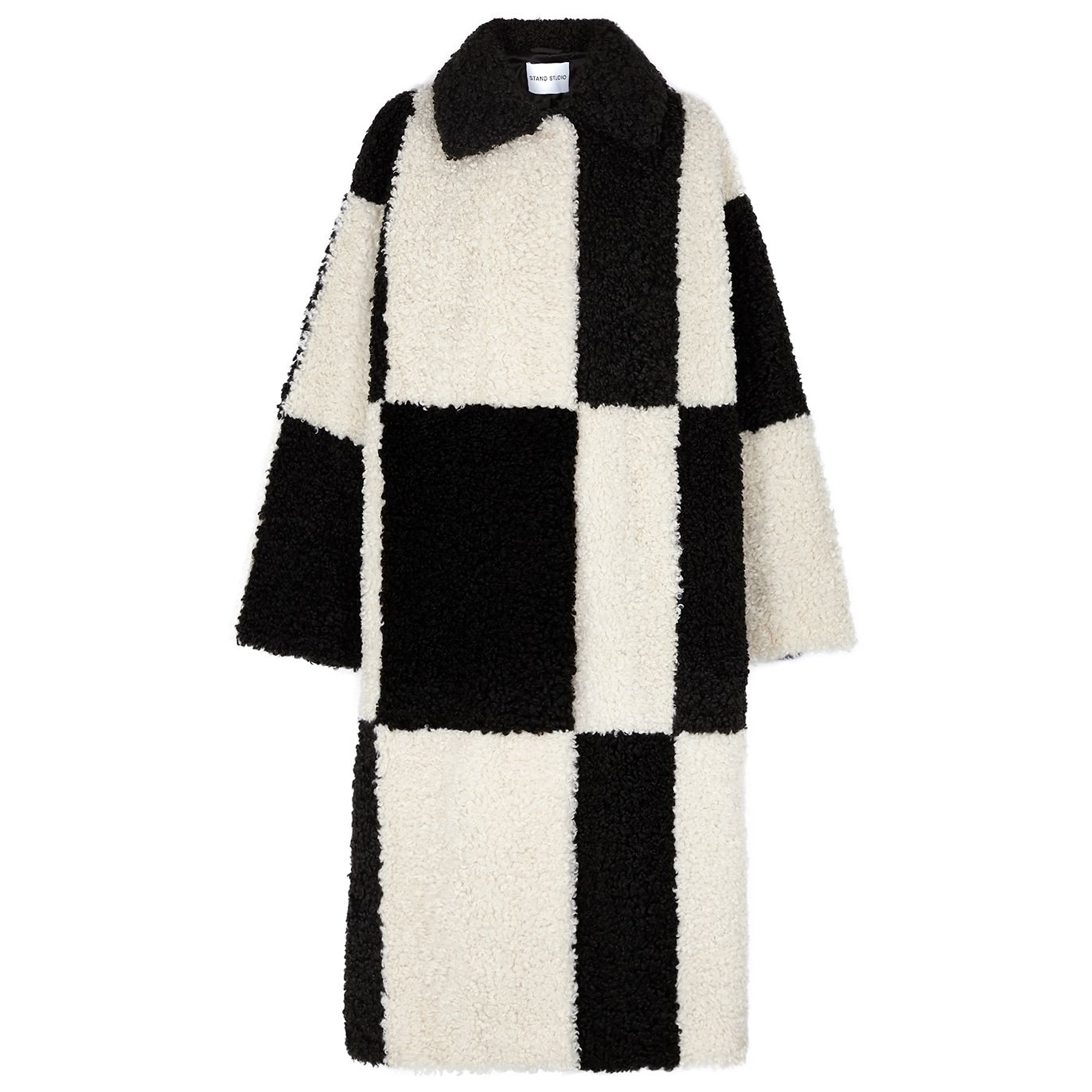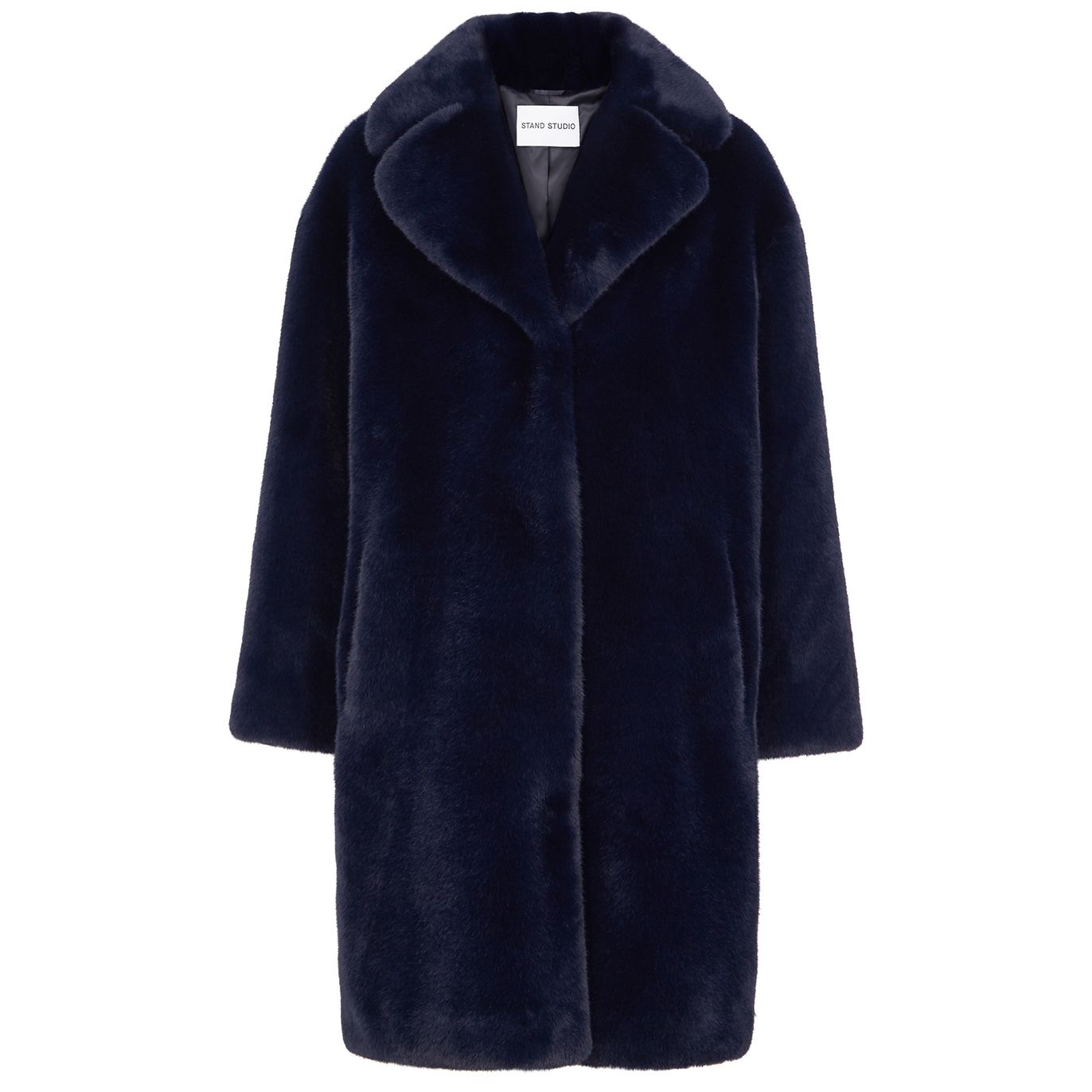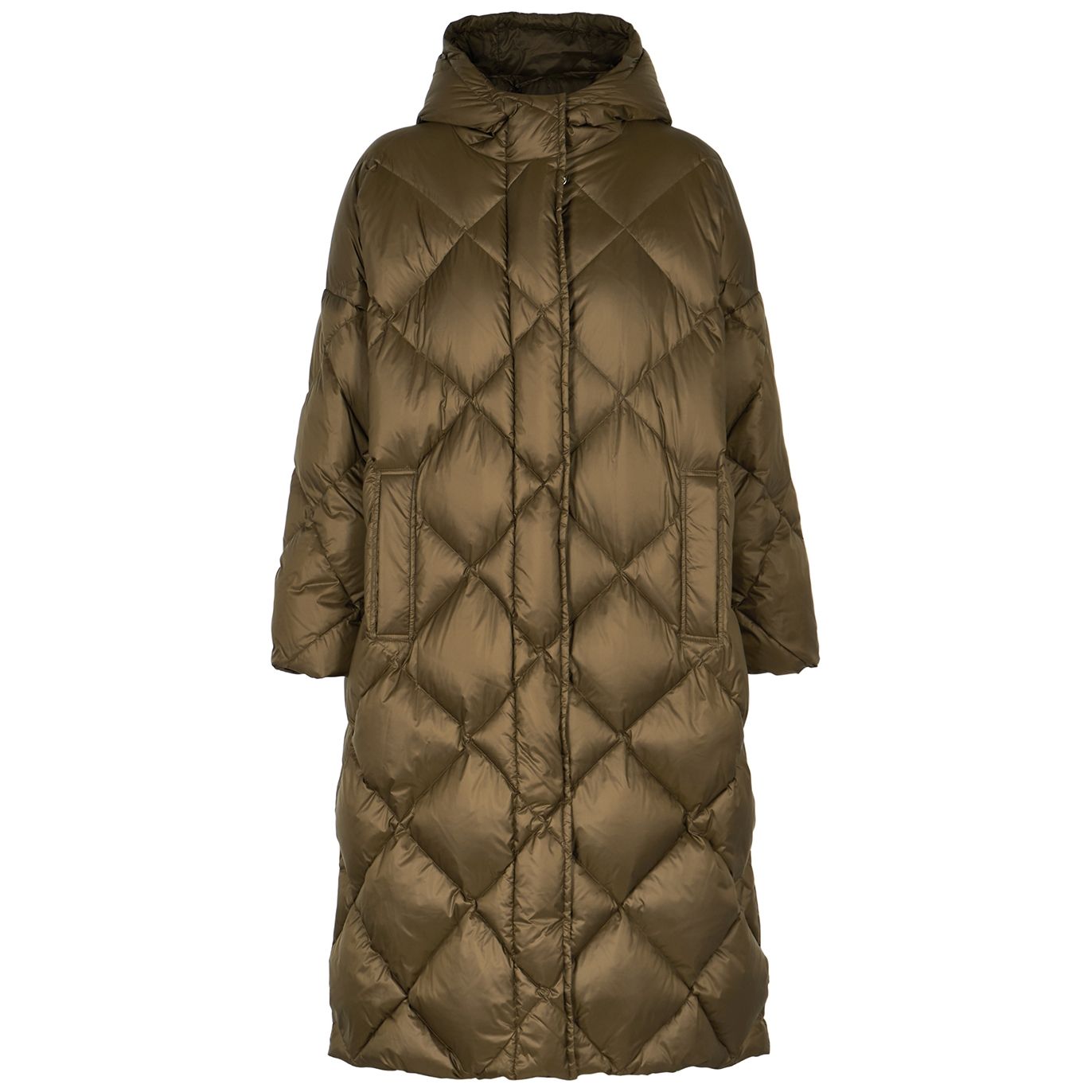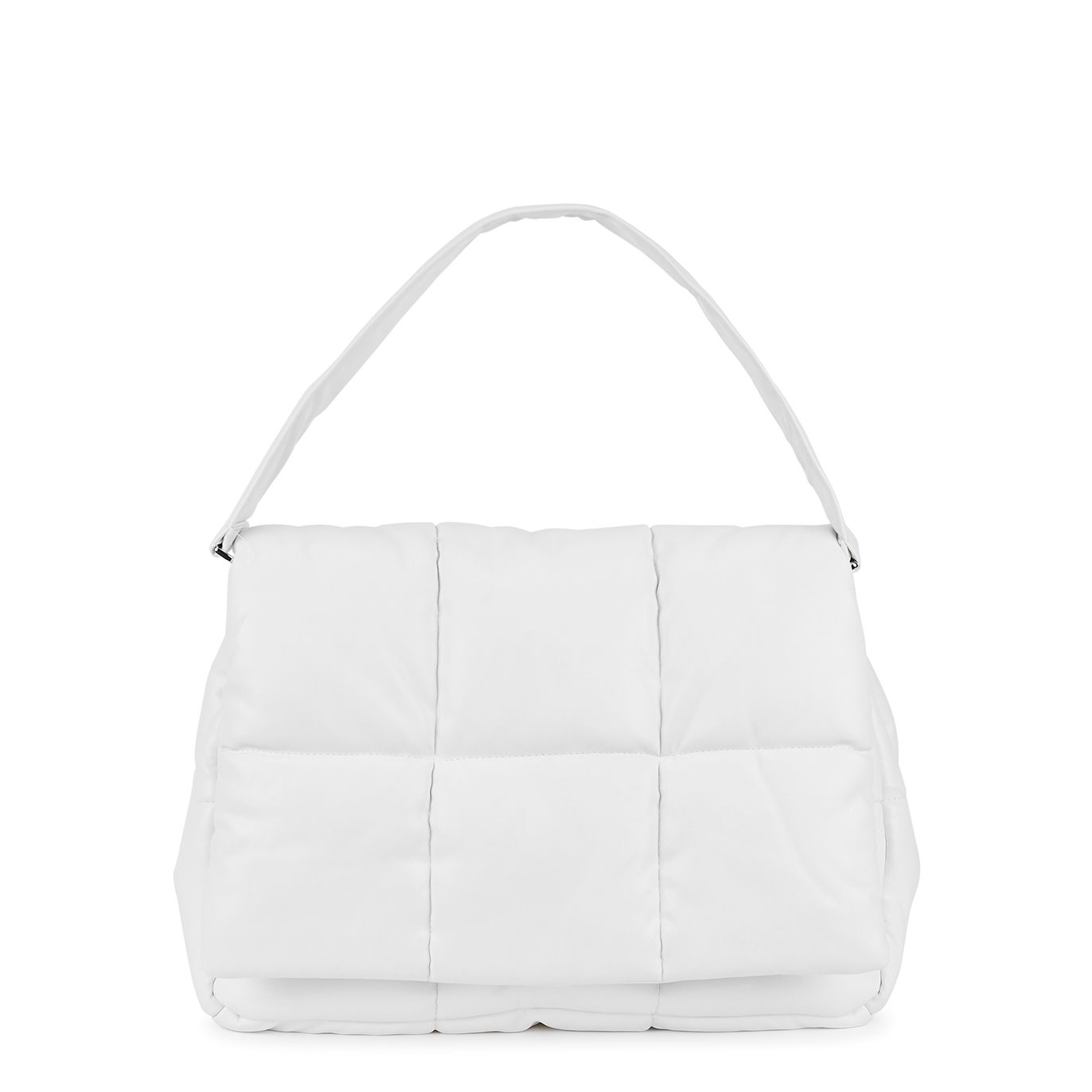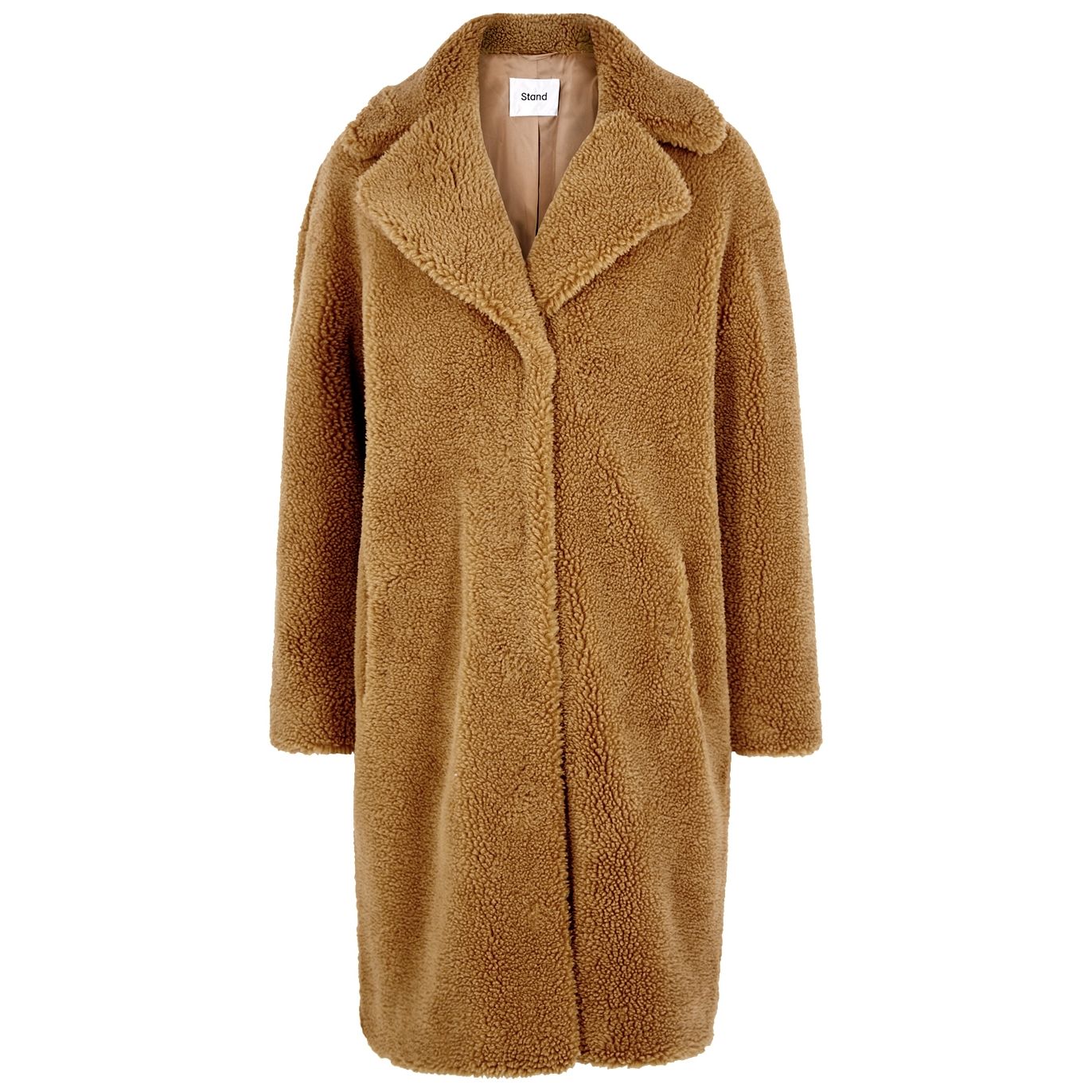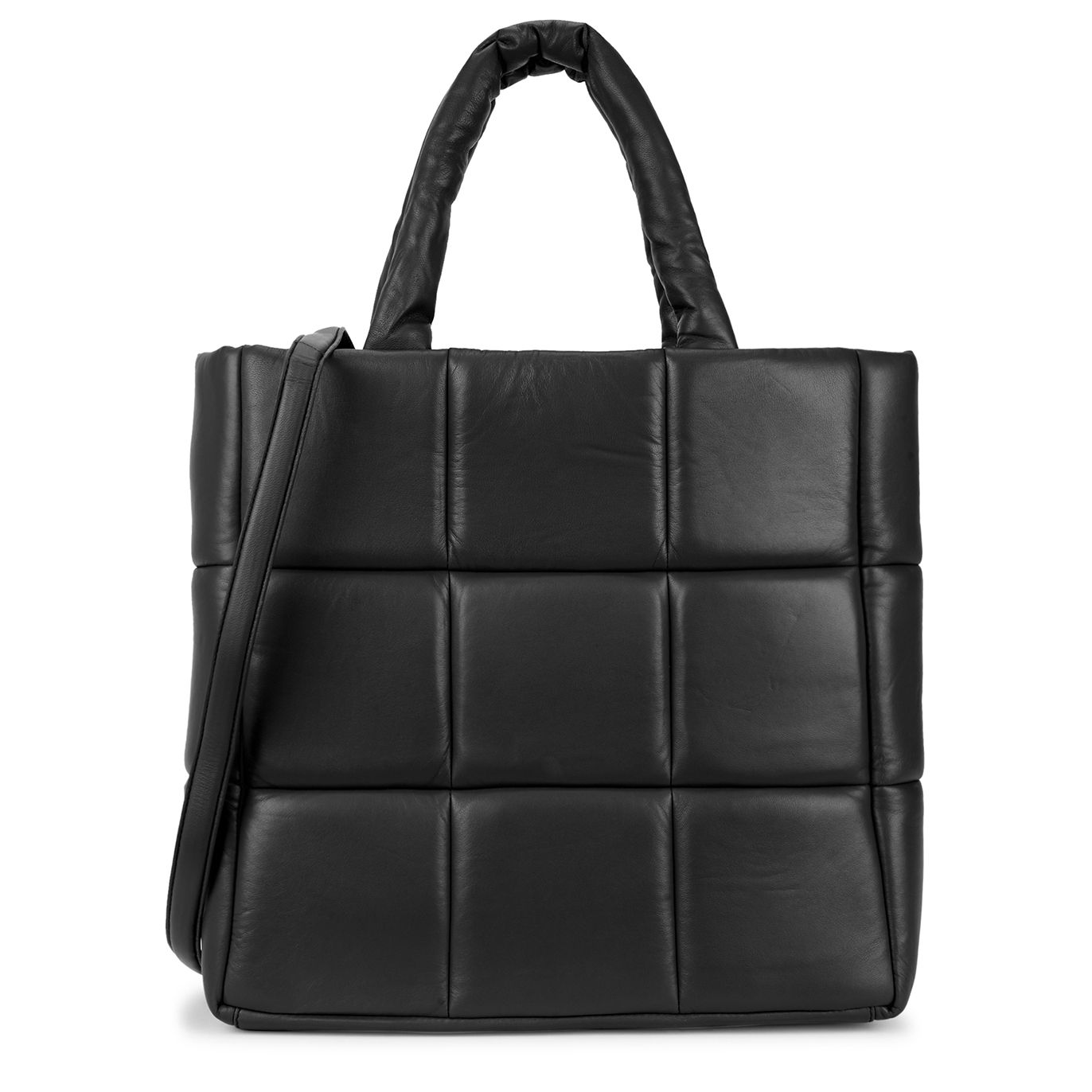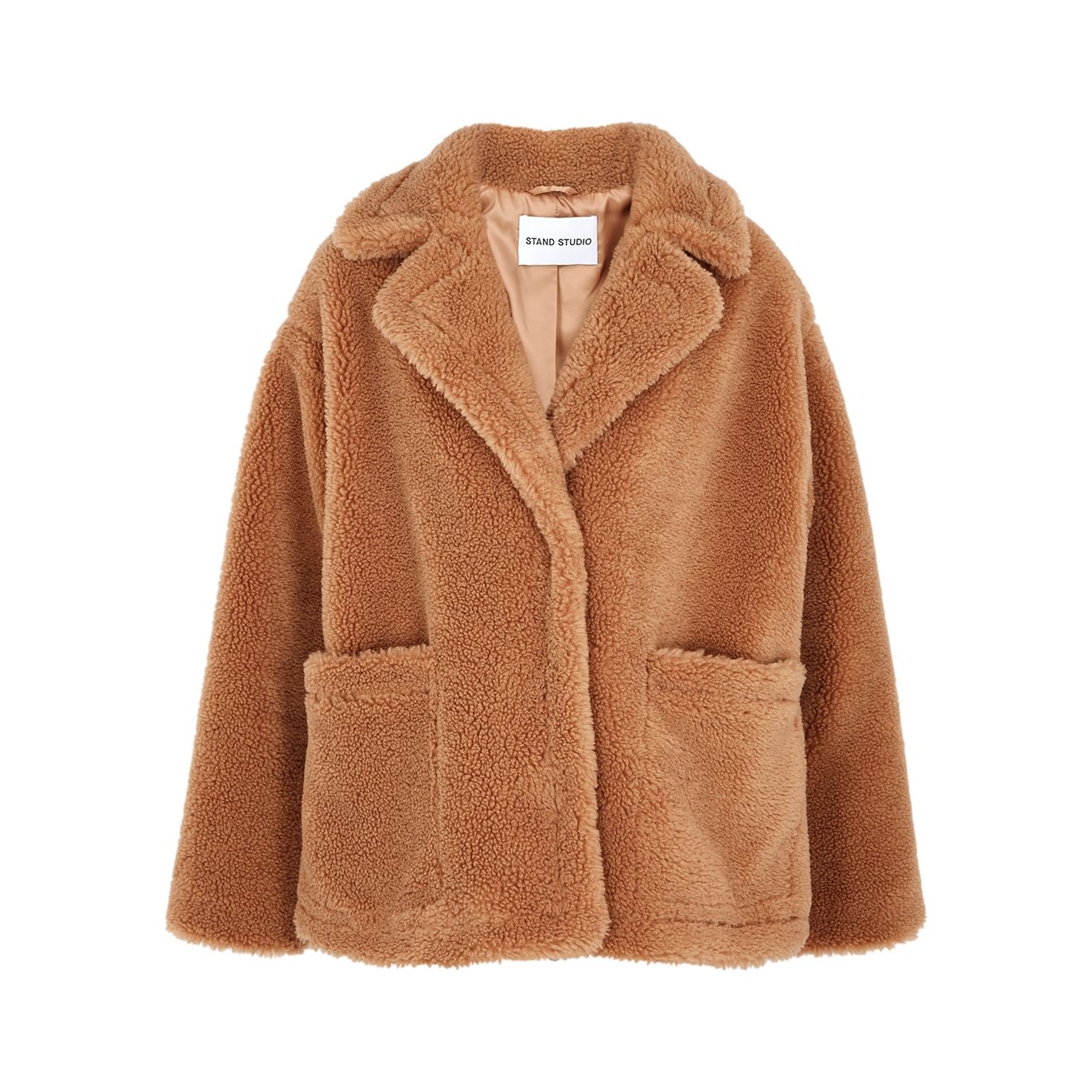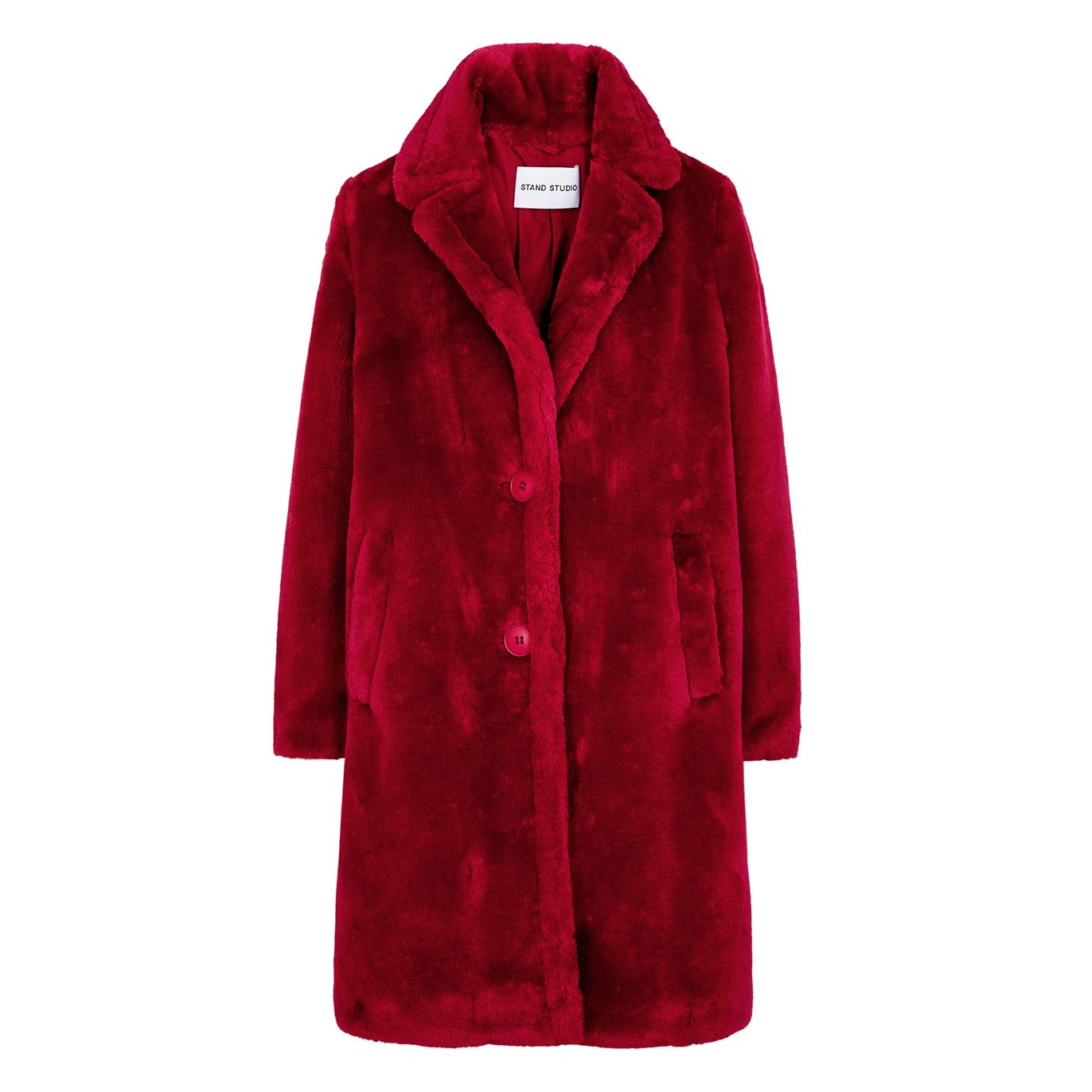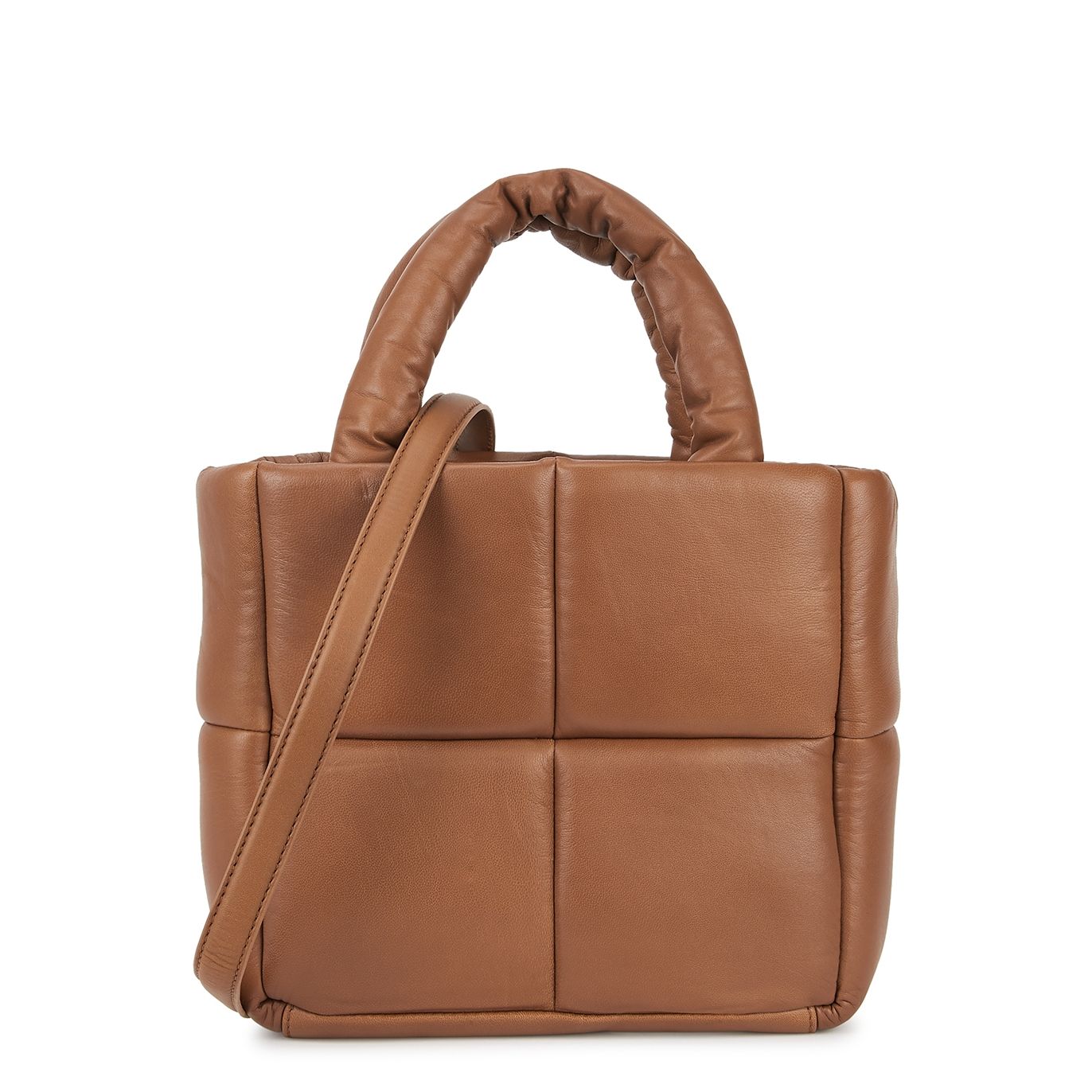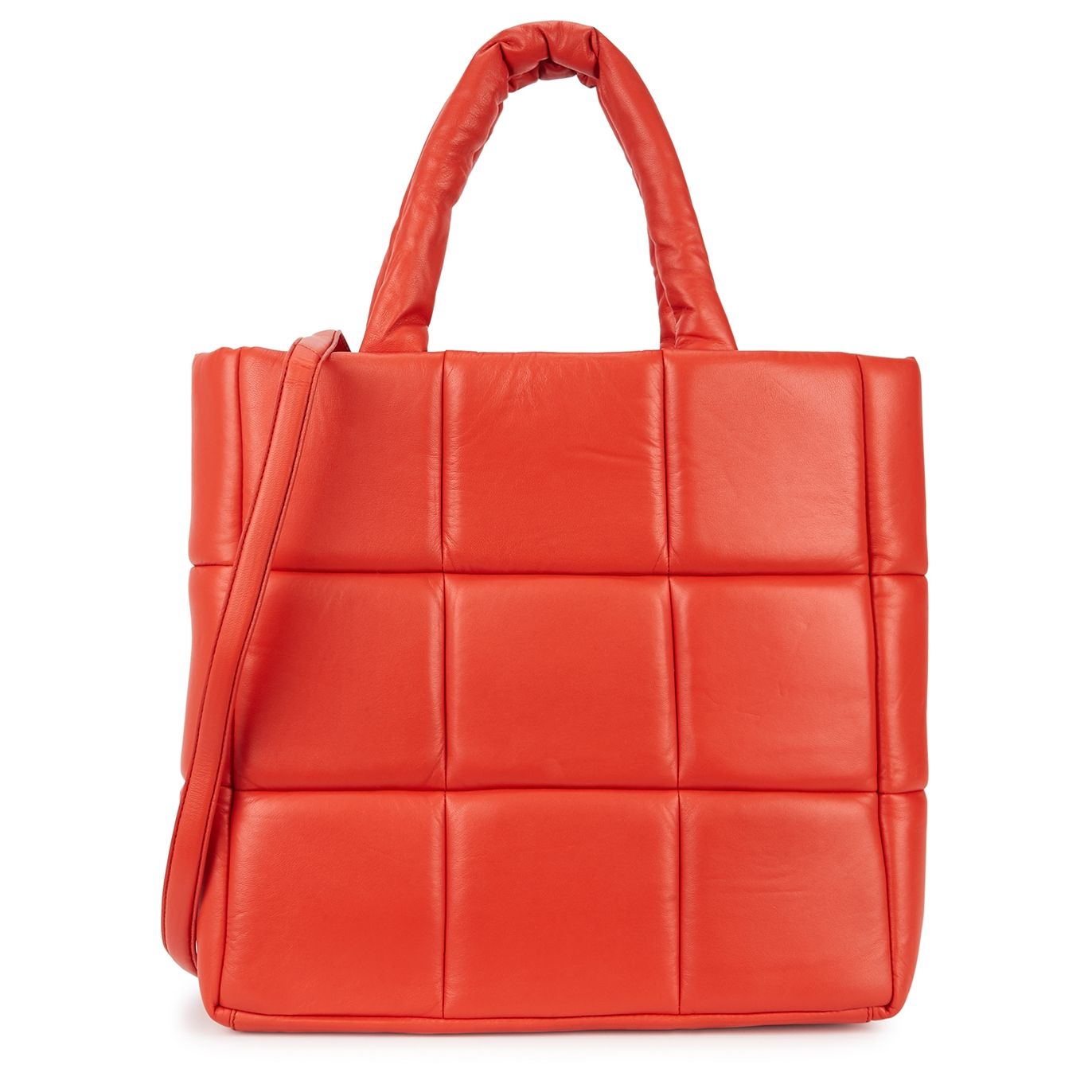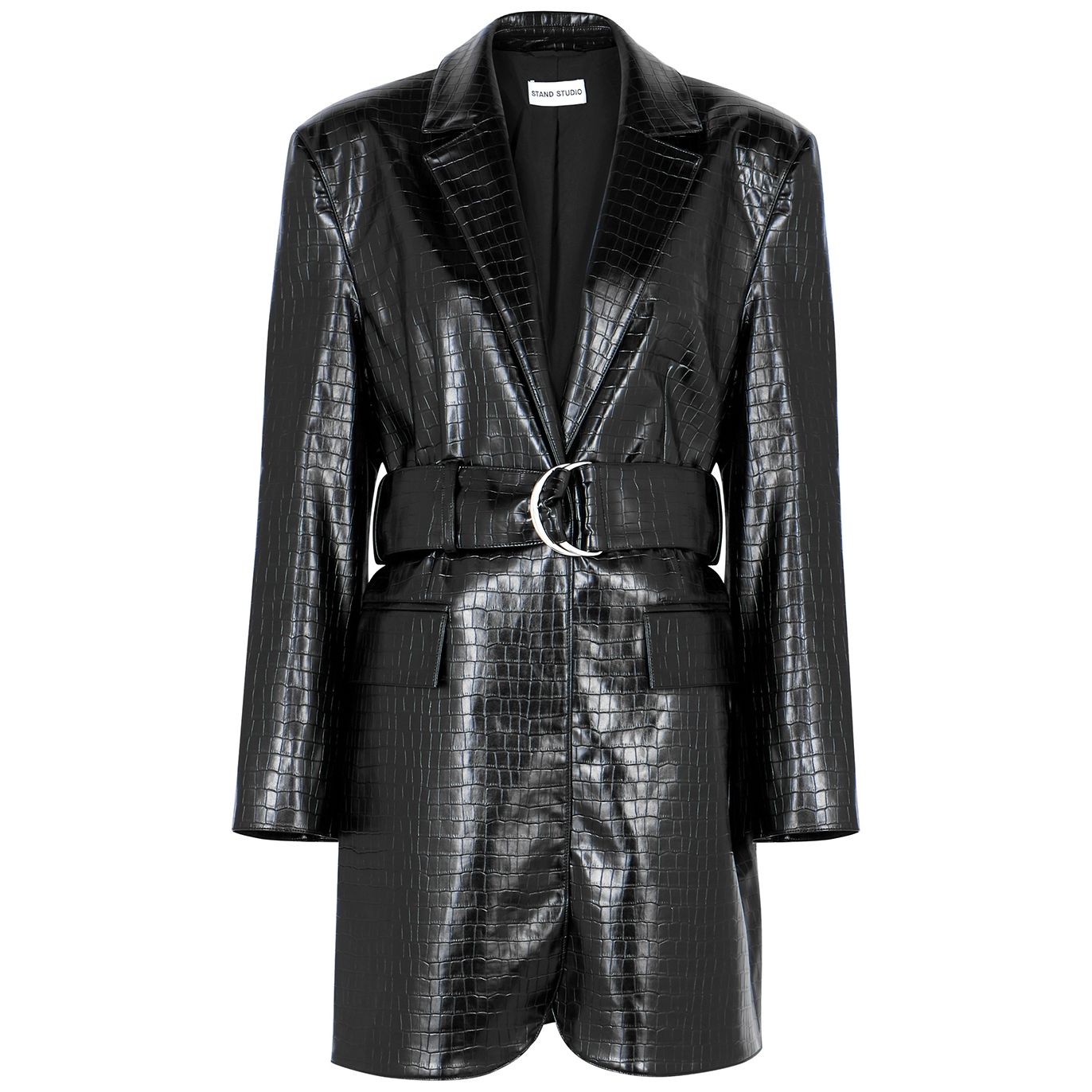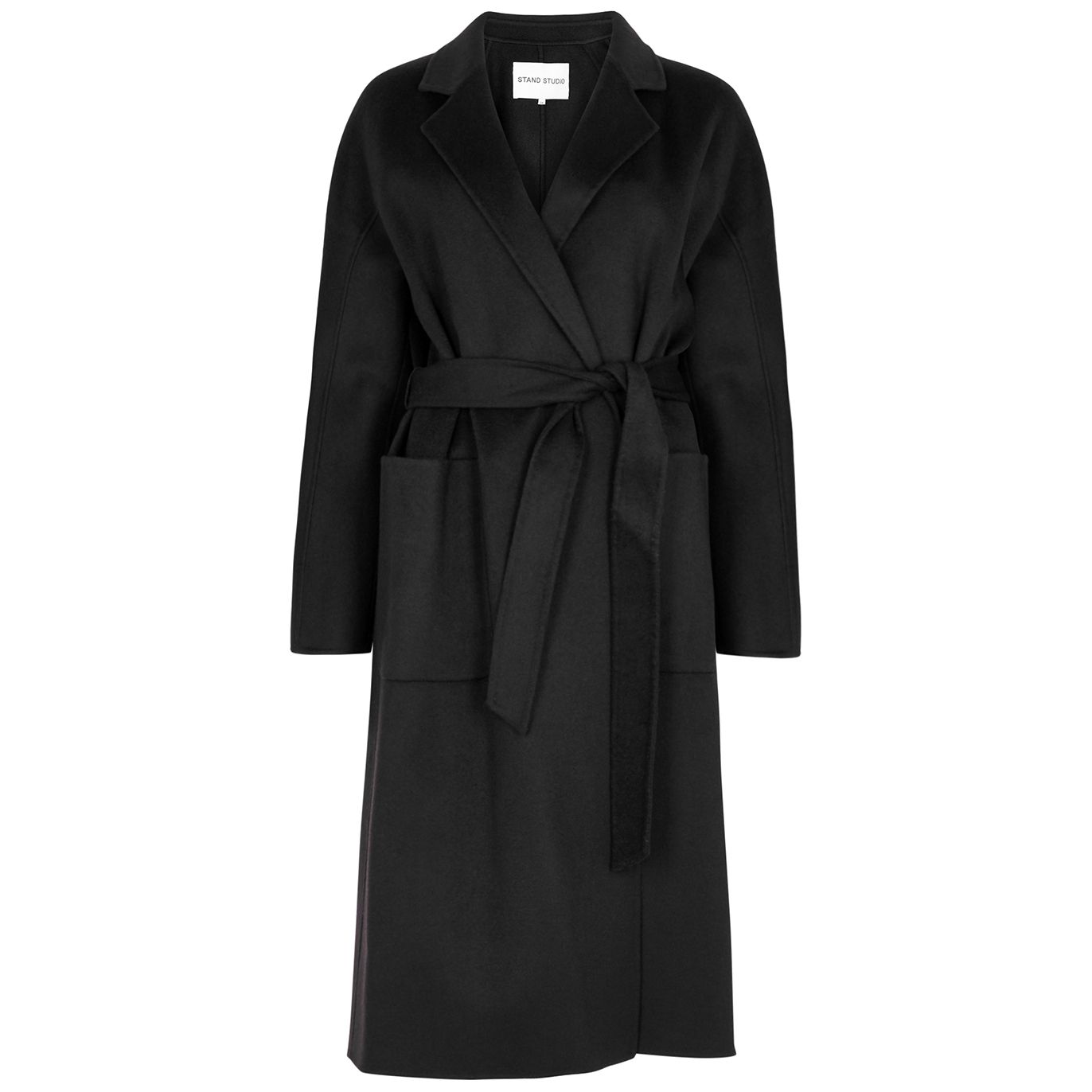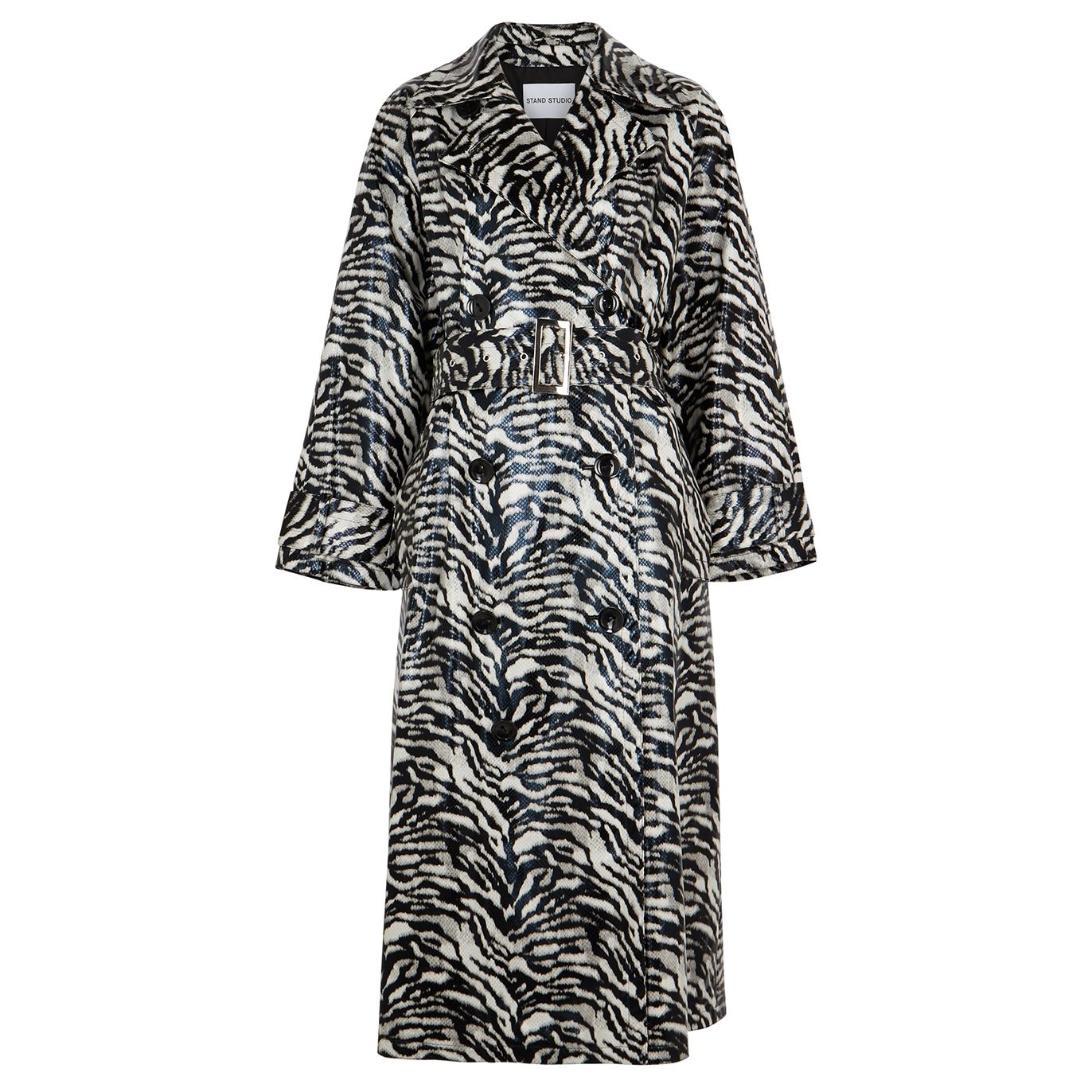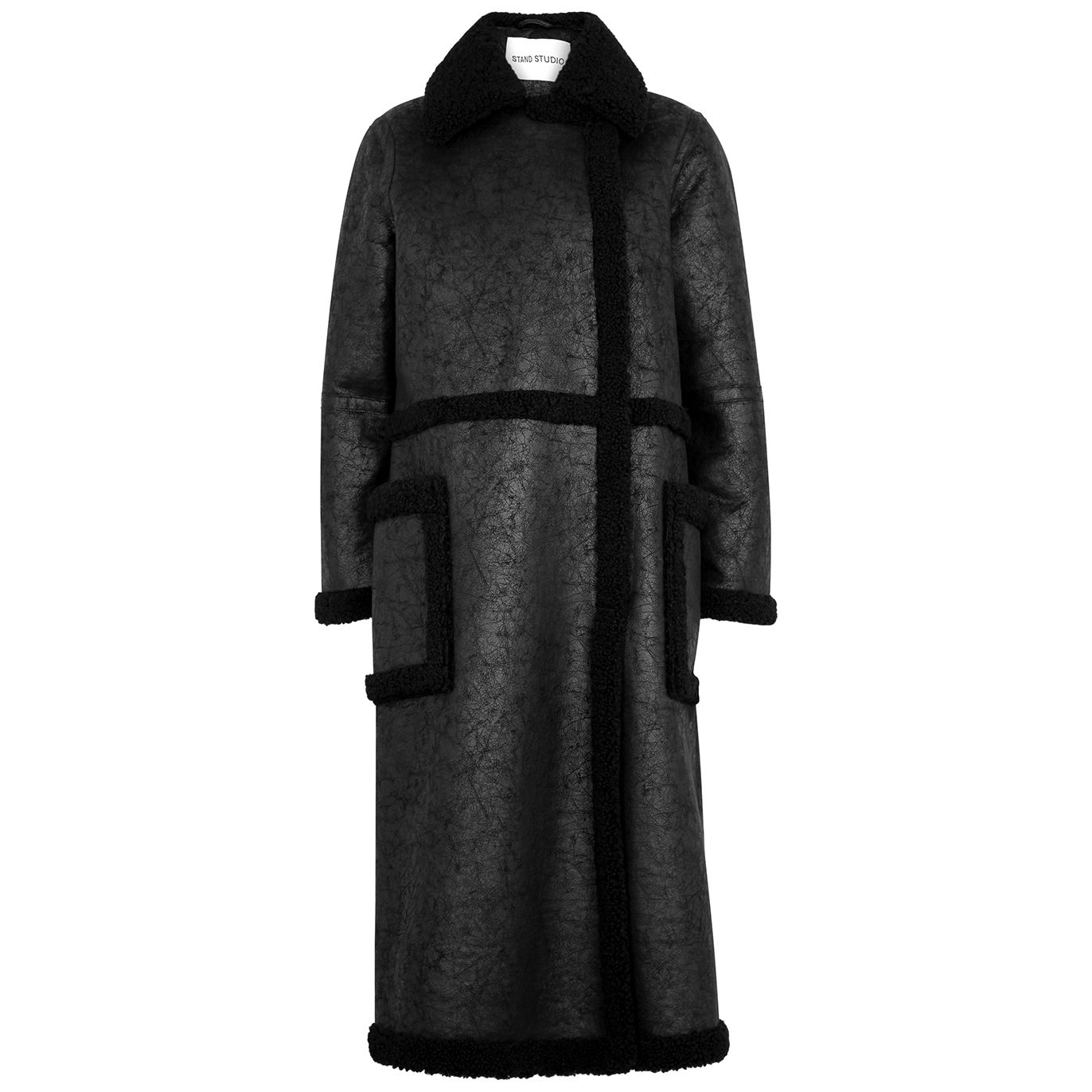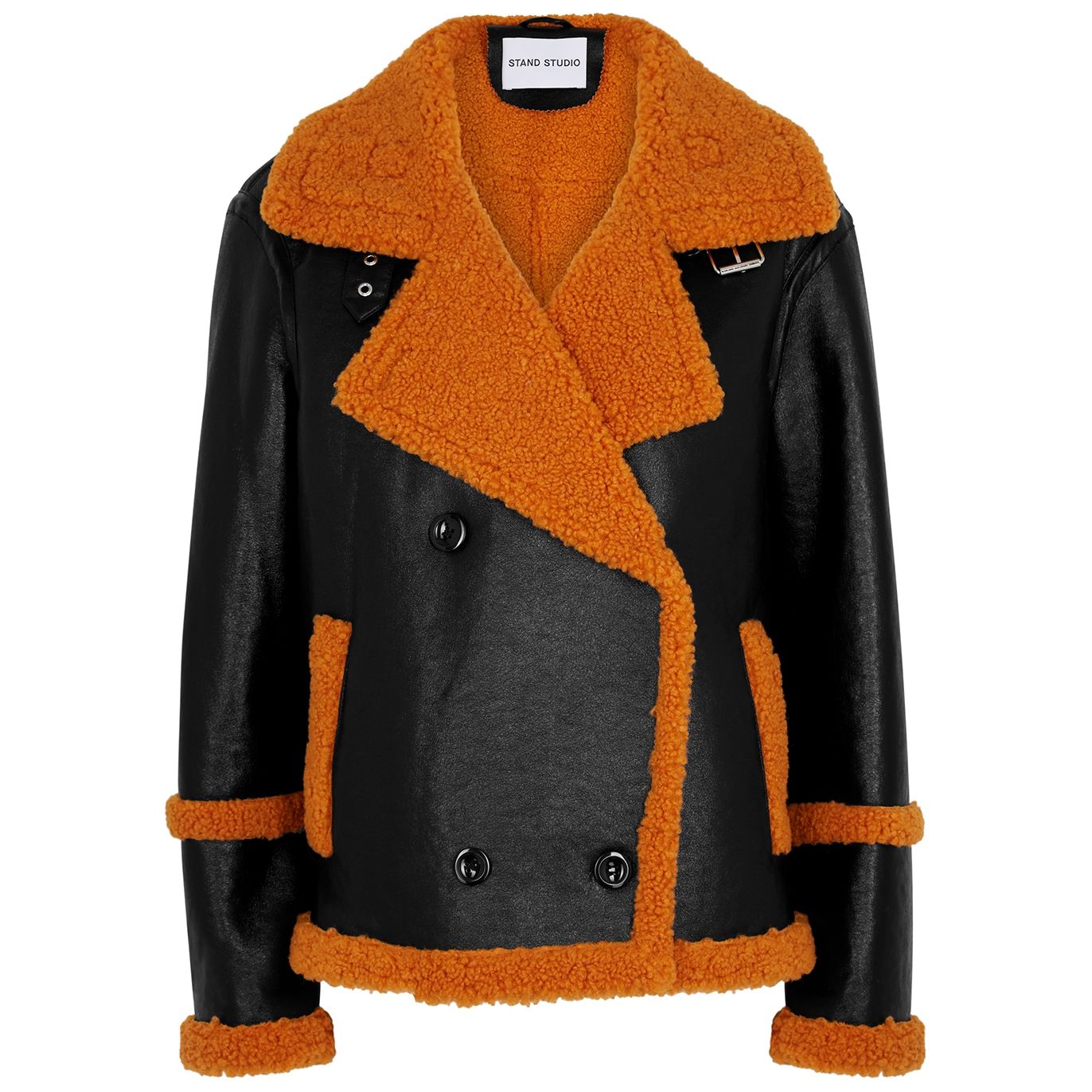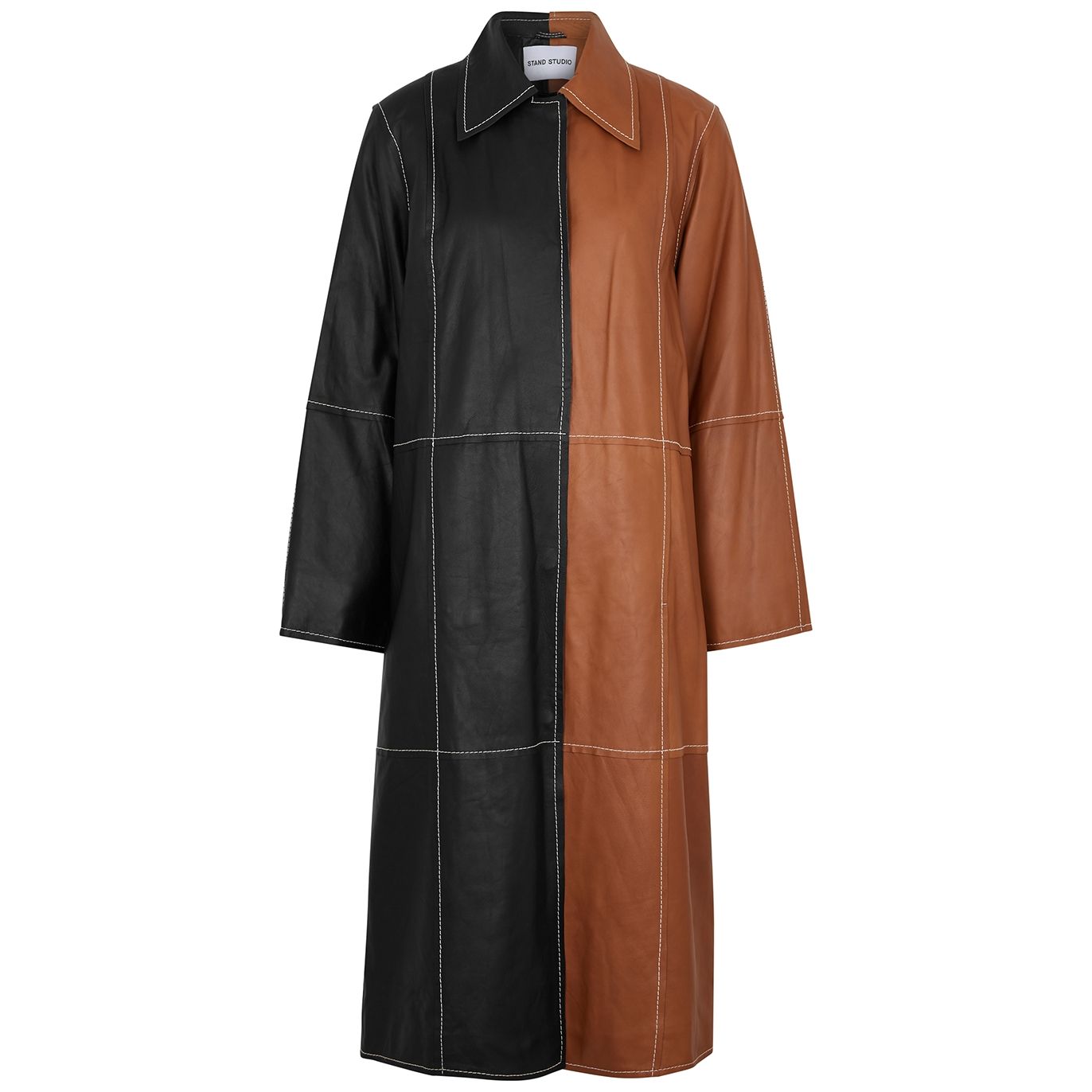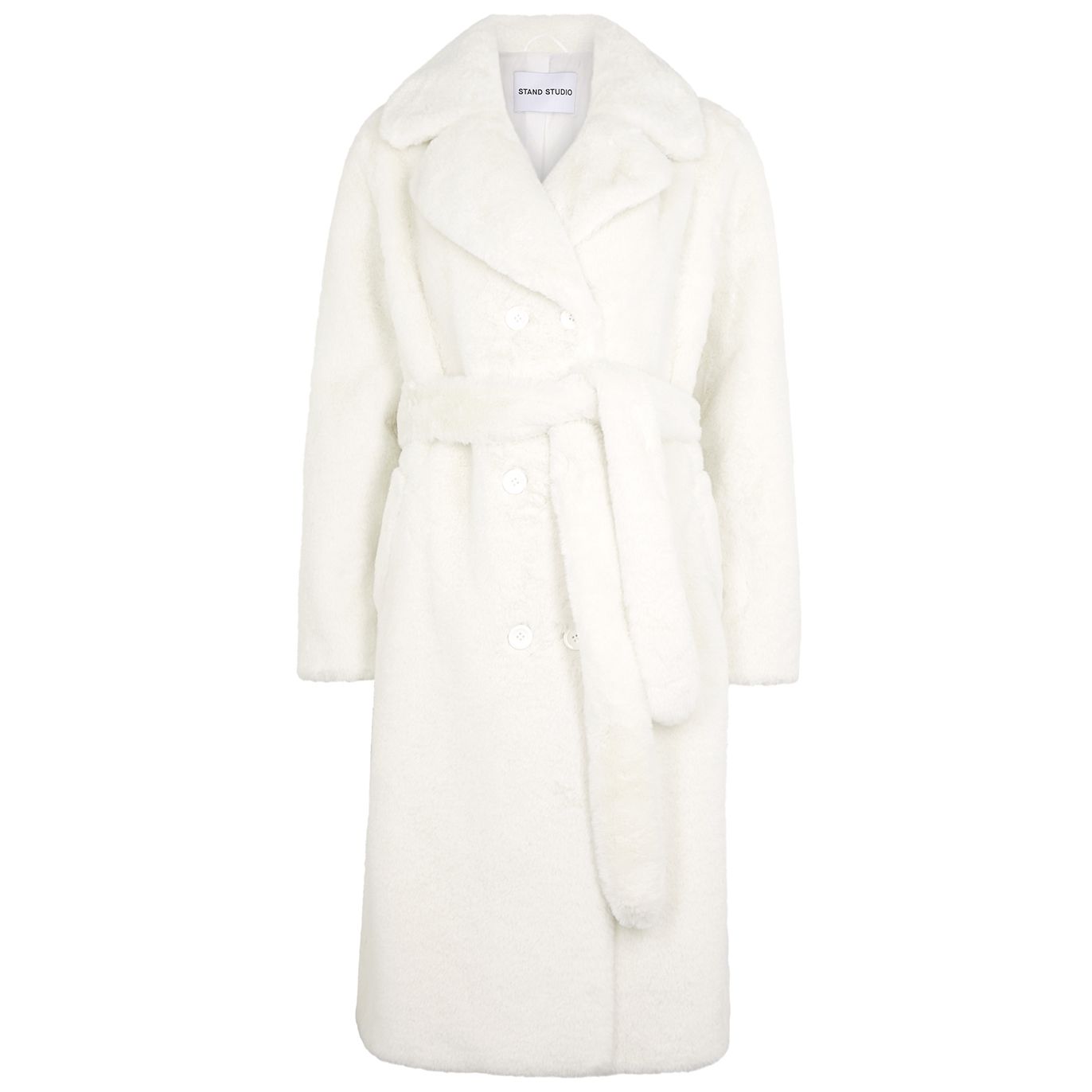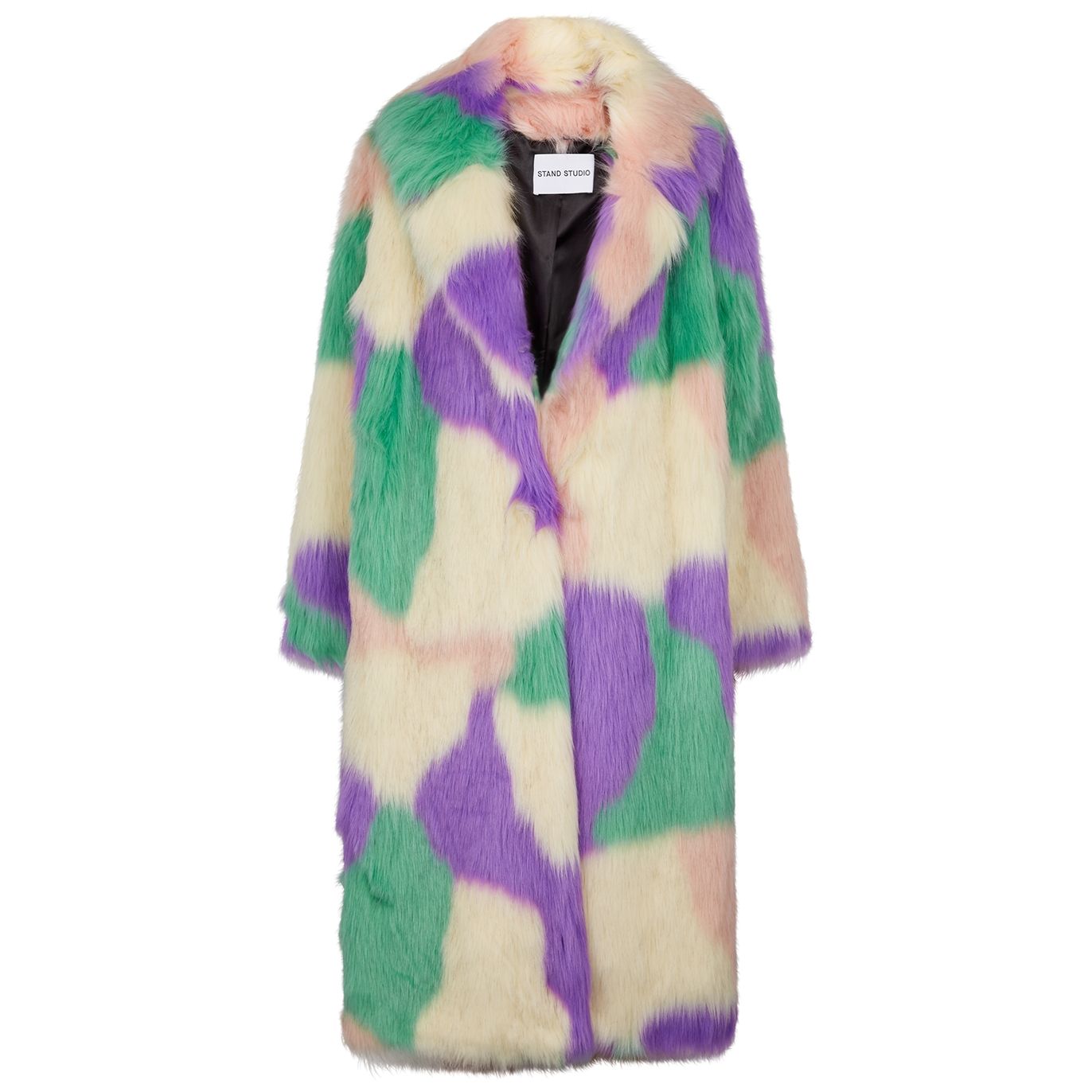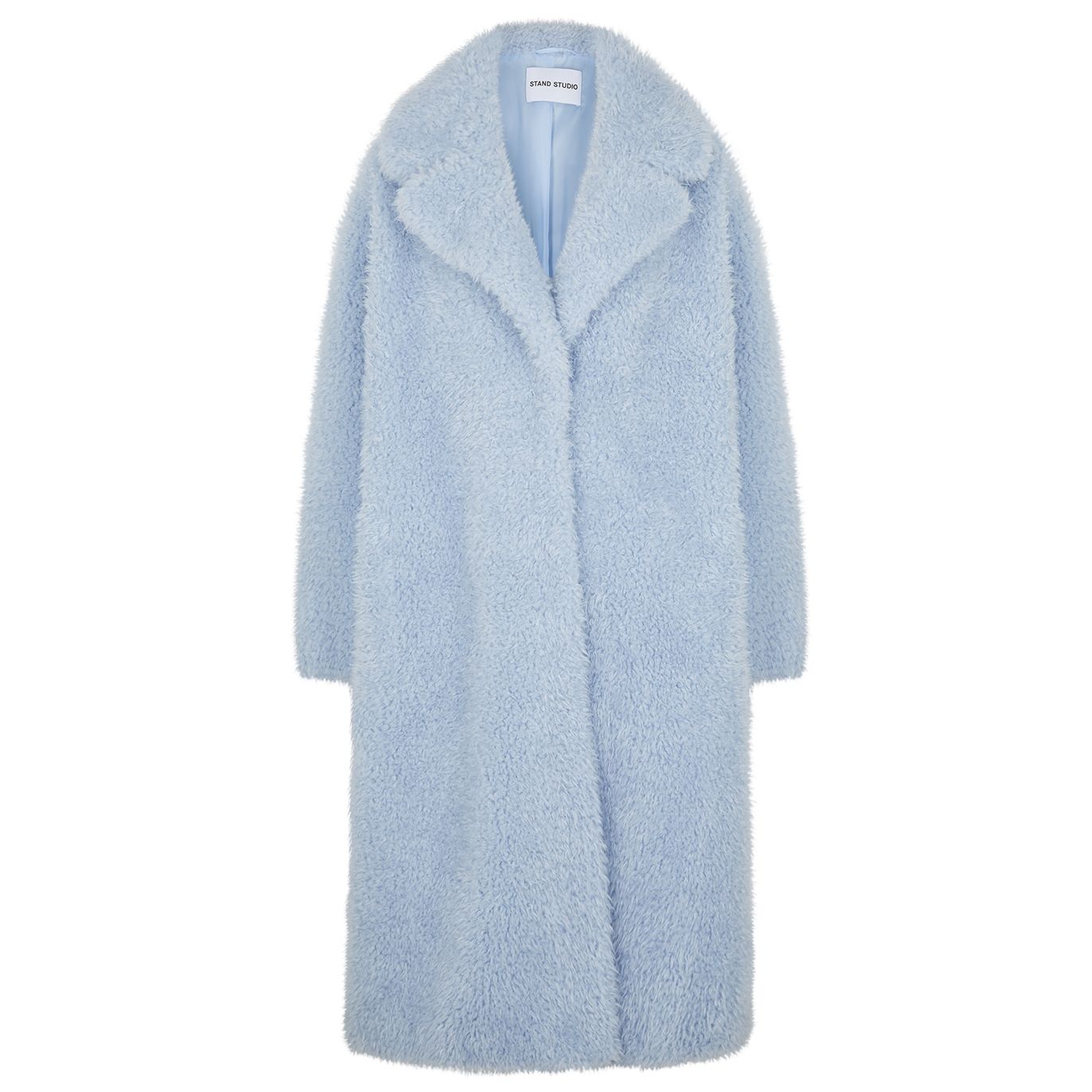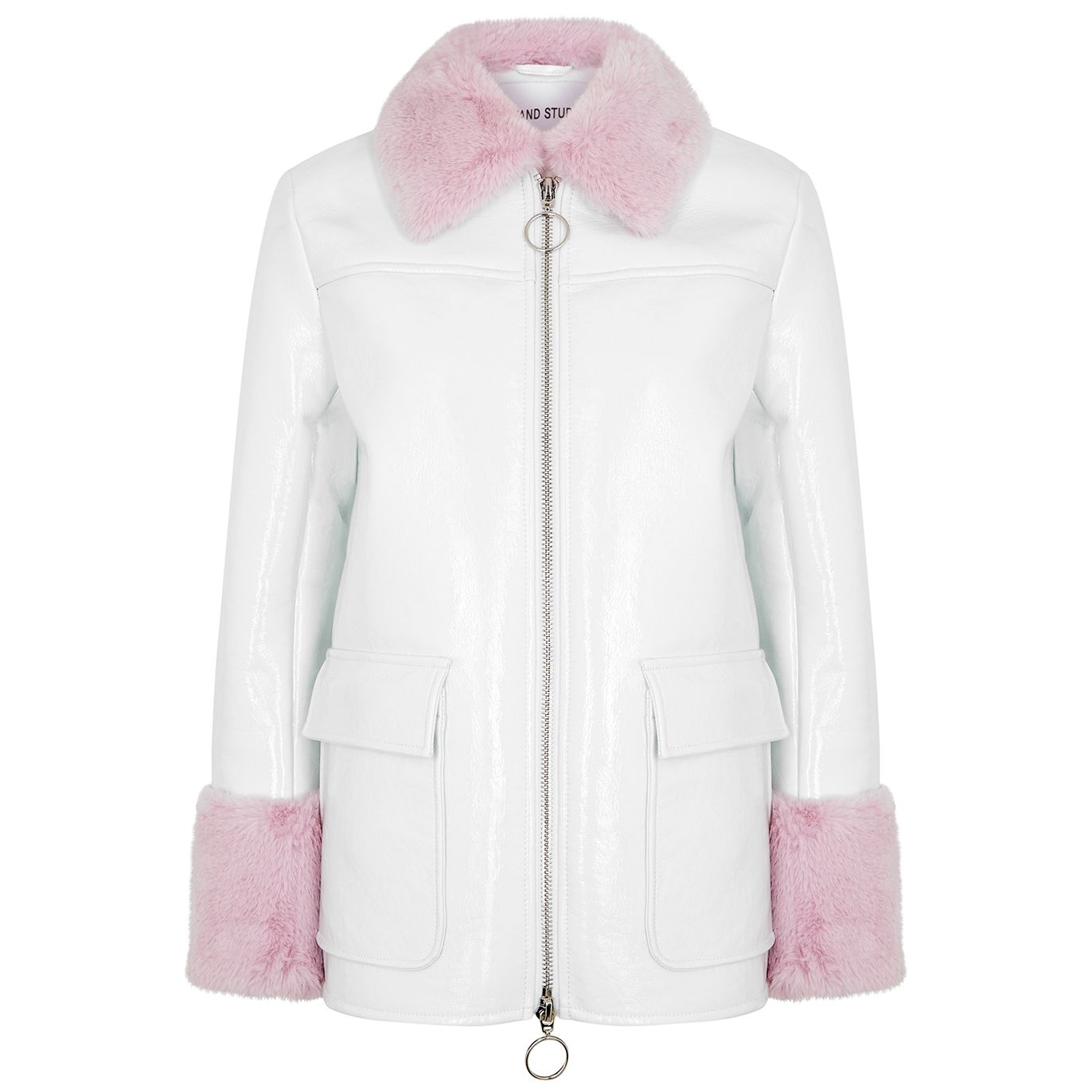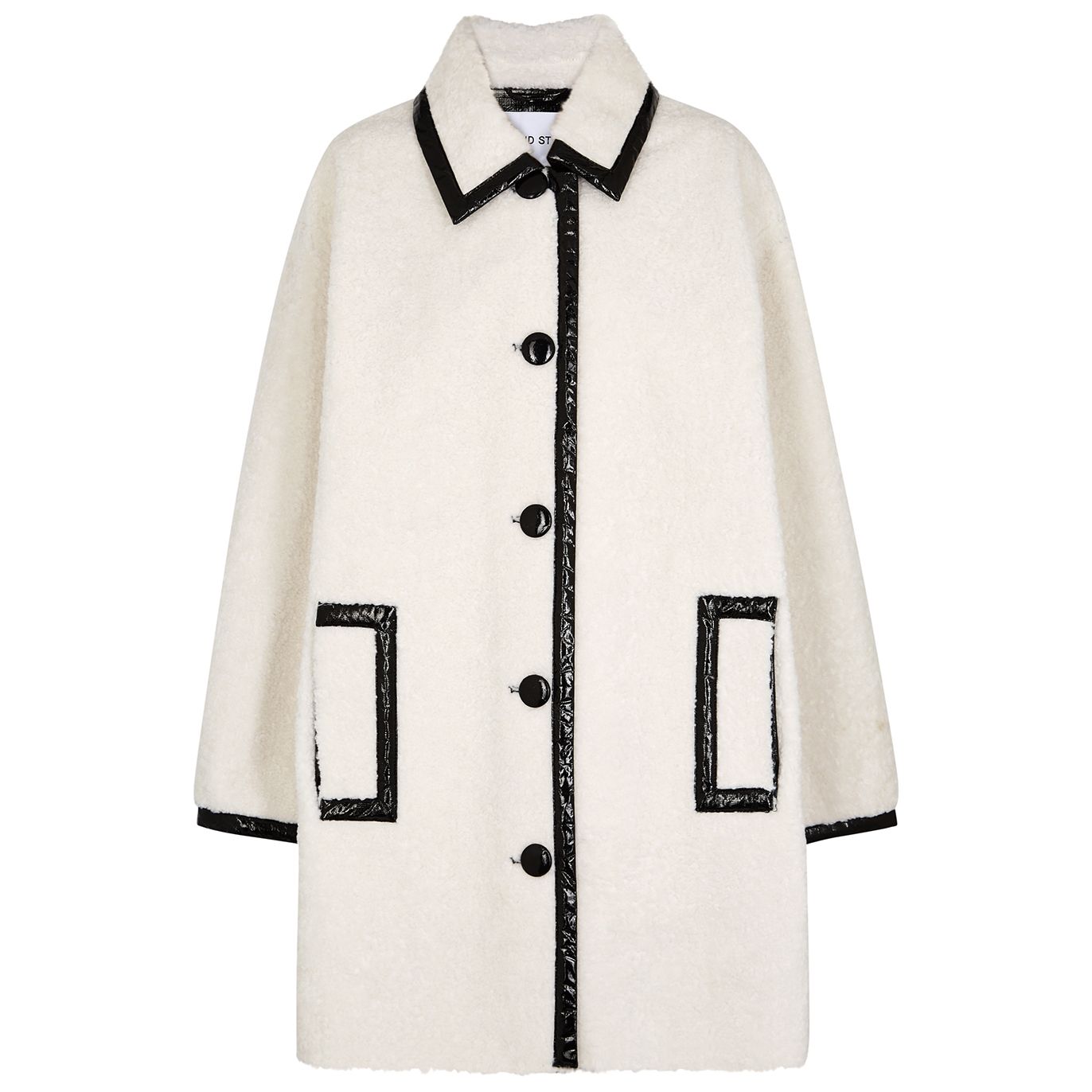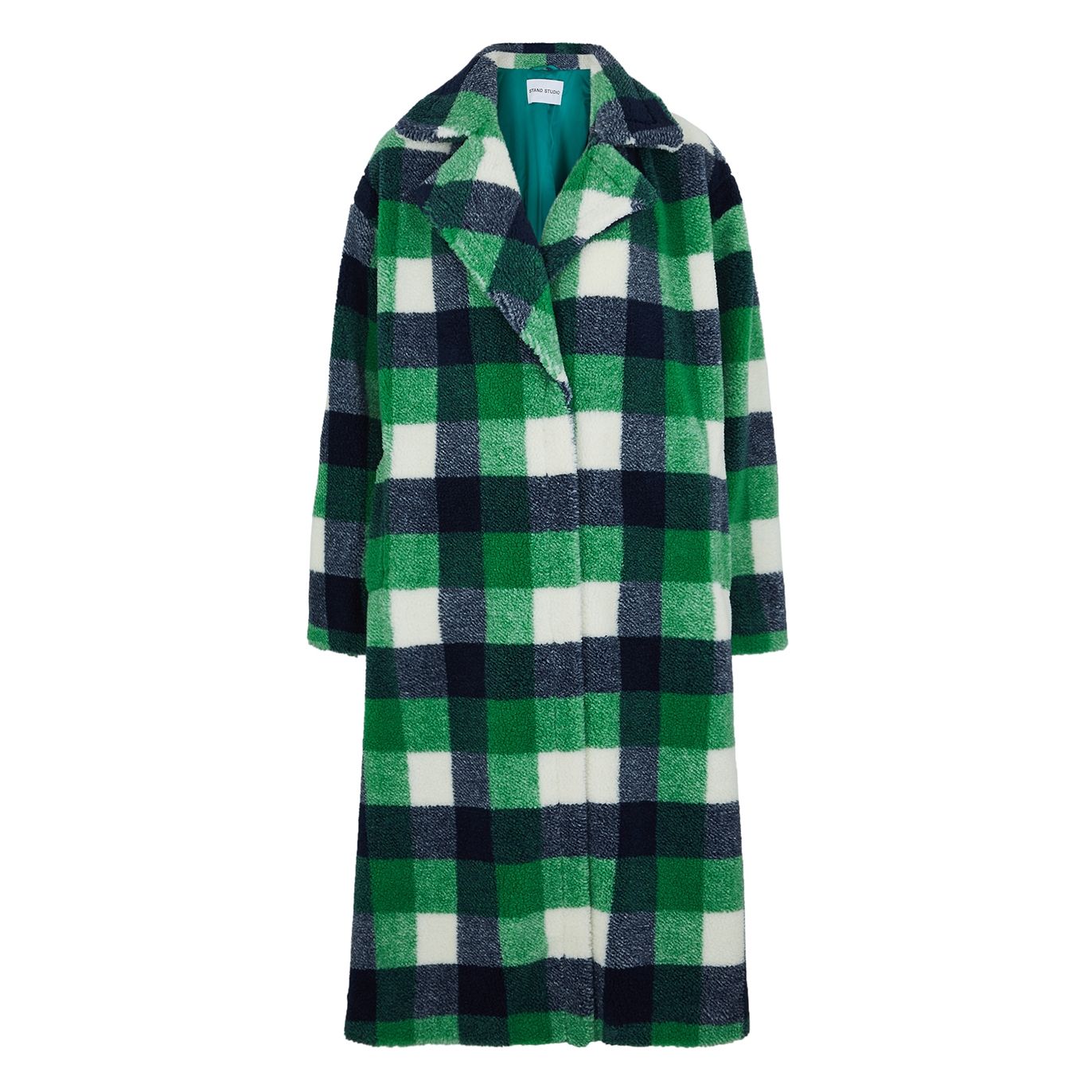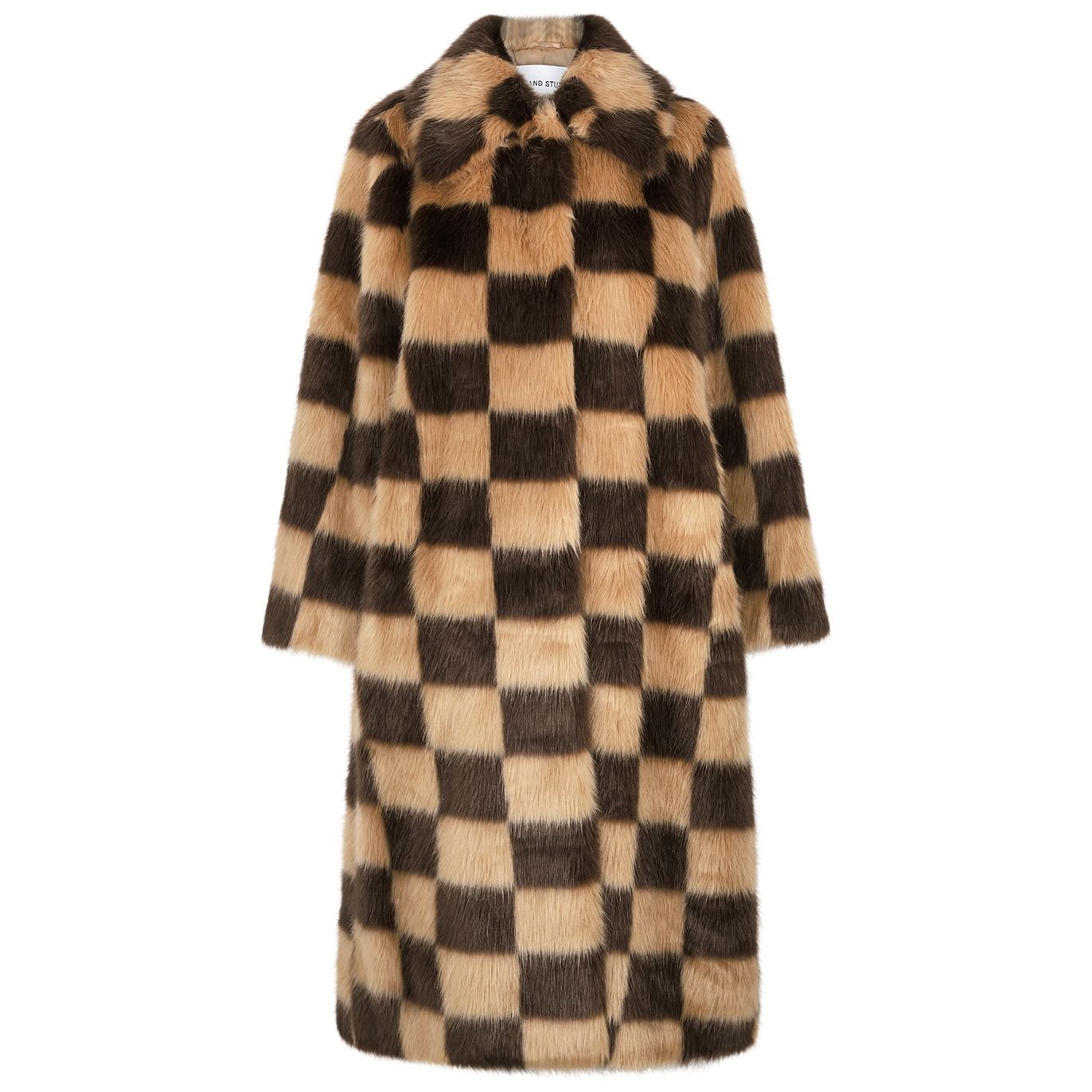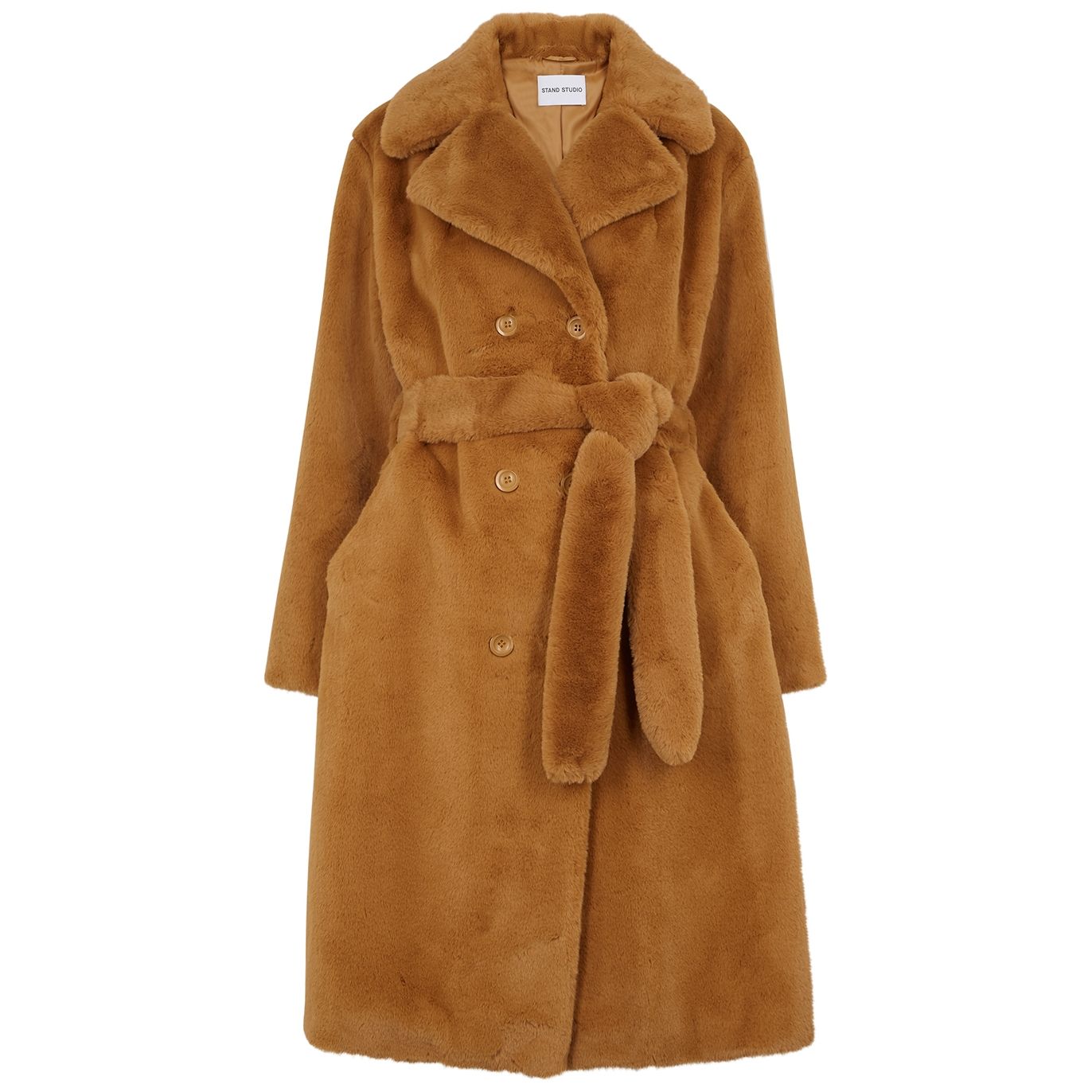 Next up, The biggest autumn/winter 2020 fashion trends to know.