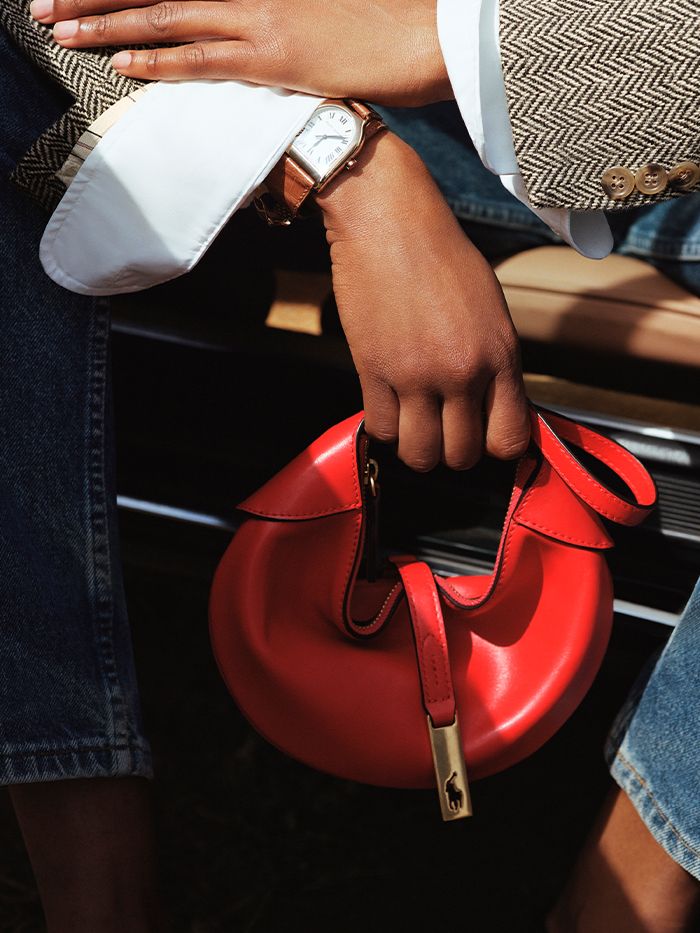 There are many ways to build a fantastic outfit. Some people like to start with a mood or a colour palette, others with a silhouette or new trend. Many will argue that you should start from the ground up with a pair of shoes, but I believe there's a strong case for centering your look around a well-chosen handbag. They are, after all, one of the most important investments a stylish person can make. As a mainstay over years (if not decades), a handbag can be a permanent fixture in your wardrobe no matter the passing trends or time of year. A handbag can say a lot about a person and their lifestyle, so not all styles, sizes or finishes can suit everyone. What we can all agree on however, is that a classic bag—whether saddle, cross-body, hobo or otherwise—in a go-with-everything colour is something that you can rely upon time and time again. Which is why we're so thrilled to see Ralph Lauren's Polo ID handbags coming in for autumn—they are the very epitome of a timeless, elevated aesthetic, providing the core jumping off point for many an equally chic outfit. Taking cues from the brand's equestrian heritage, you'll find nods through the Bombay filled straps or stitching, the sumptuous Italian-sourced leather and outdoorsy colour palette.
The brand is loved and trusted for its high quality craftsmanship and laser-sharp focus on the luxe wardrobe staples every closet can benefit from, and this range of Polo ID handbags is no exception. In fact, you'd be hard pushed to find such premium leather handbags elsewhere for such an impressive price point.
Let's start with the silhouettes: For those who like their everyday handbags to be neat and versatile, you'll find that either the saddle or envelope will work perfect to fling on over tailoring, dresses and much more. If you need something a little more capacious, the shoulder bag can carry everything but the kitchen sink and still manage to look completely effortless—it's particularly good when set against a bohemian dress. On the flip-side, if petite bags have become your go-to over the past few years, you have a great option in the Mini Shoulder Bag. It's a great option for carrying the bare minimum on those days when you just want to get out and go, and probably carry on well into the evening…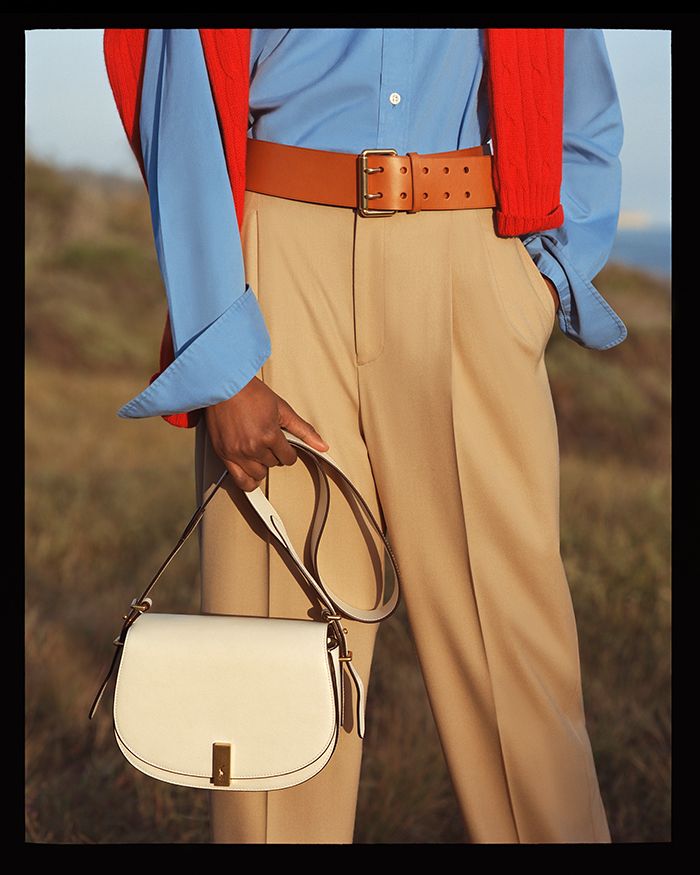 The shades—cream, tan, burgundy, black (of course), chestnut brown—are the hues that never fail to look expensive, and also can be combined in all kinds of ensembles from neutral to vibrant, daytime to party hours.
So, with the theory of outfit-building from the bag first, below we show you the five key new Polo ID styles for the season as well as the precise ways we'd style them up.