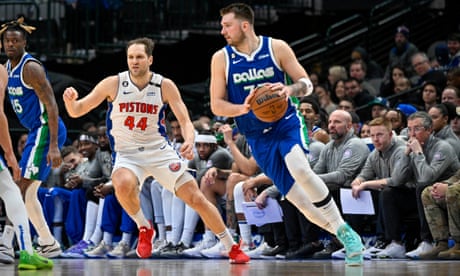 Mavericks beat Pistons 111-105 after All-Star's big game
Doncic now has five 50-point games this season
Luka Doncic had 53 points in his return to the lineup and Spencer Dinwiddie scored 10 of his 12 in the fourth quarter as the Dallas Mavericks rallied to beat the Detroit Pistons 111-105 on Monday night.
Four of Doncic's five career 50-point games have come this season. He scored a career-best 60 against the New York Knicks in a game that went to overtime on 27 December. His 53 points on Monday tied for second-most in Dallas history with Dirk Nowitzki's total against the Houston Rockets in 2004.