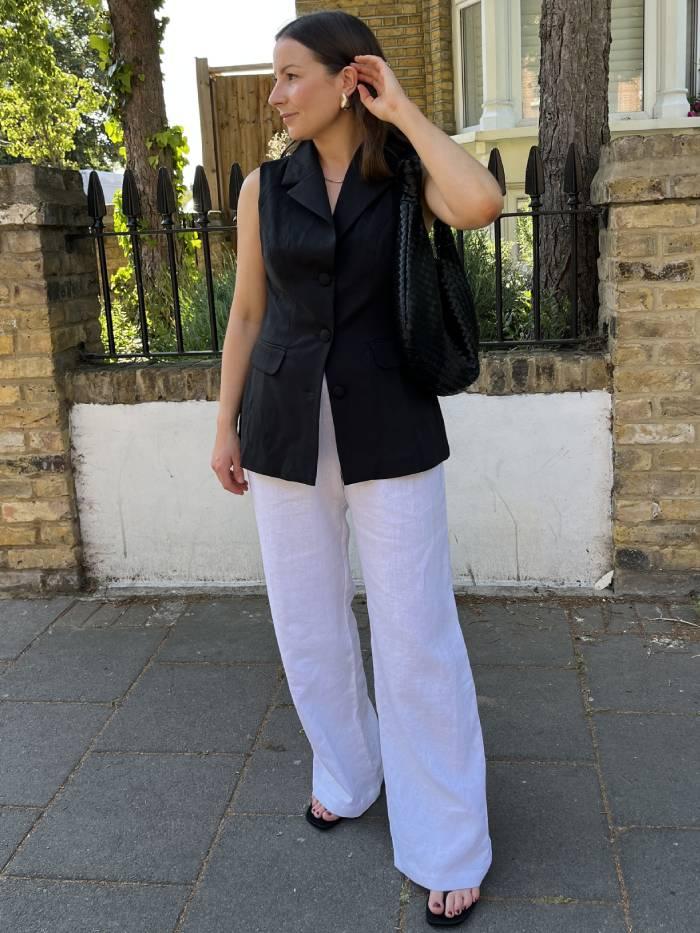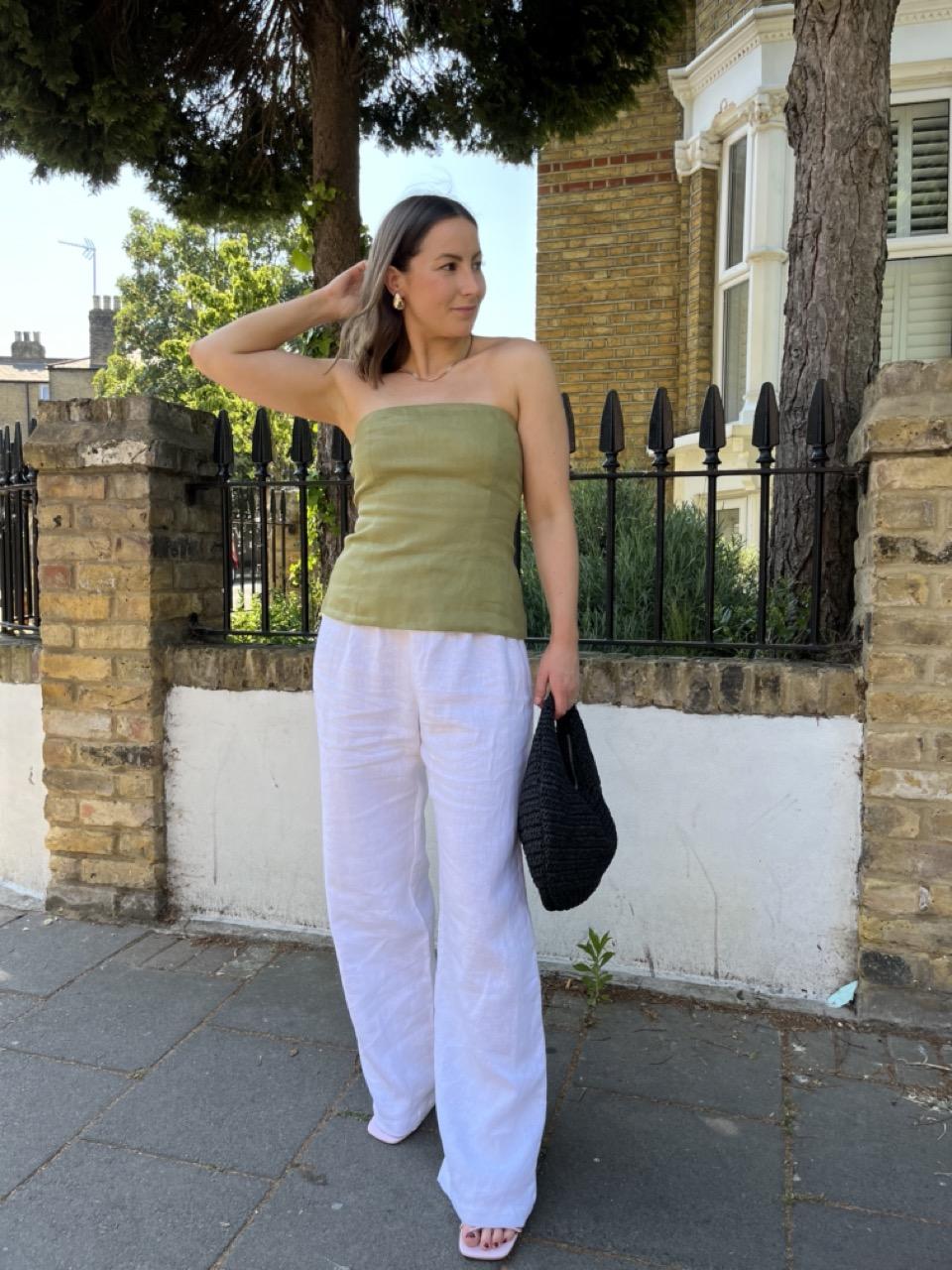 If there's one wardrobe item that I rely on most heavily once summer arrives, it's my linen trousers. As a non-dress person, I just find nothing else in my closet really hits the spot in the same way. They're breezy, effortless, polished and cool (Gen Z told me so). As soon as the mercury starts to rise, I pull my favourite pairs out of hibernation and start wearing them on regular rotation again, even all the way through autumn. They obviously work so well on holidays, and I particularly love them for how versatile they are—they look just as good on the beach or poolside as they do dressed up in the evening, making it much easier for me to stick to my luggage restrictions. But I don't reserve my favourite trousers for just a few weeks of the year—I also wear linen pants on relaxed summer weekends in London either running errands or popping to meet my friends in the pub; and when the weather starts to get cooler I layer them with a blazer or knit and trainers or loafers for the office.
I admit, I have a few pairs of linen trousers, including Arket's drawstring style (that I often wear as a co-ord), M&S's tailored style and H&M's joggers (which make for the perfect plane or travel trousers). But there's one pair in particular that I reach for the most, and that's my white Reformation Olina pants. They're a little more expensive than my other high street versions, but the quality of the linen is so beautiful. I love the slouchy-ness of the shape with the adjustable drawstring waist that you can wear high waisted or low slung, but they also have a crispness to them which helps when dressing them up.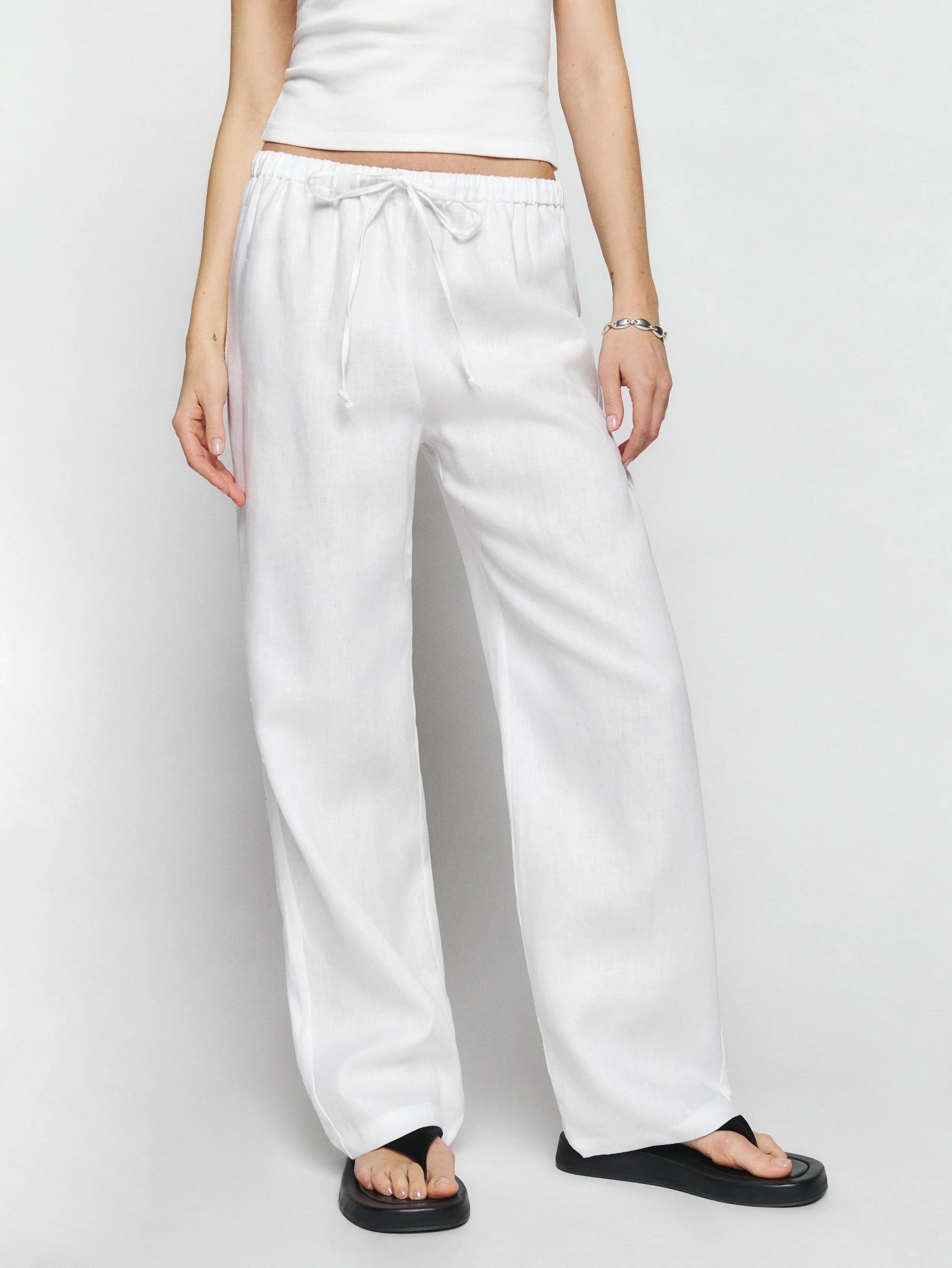 As a stylist who loves a capsule wardrobe, I love it when you can play around with one item and style it in so many different ways, which is probably why I love these Reformation linen trousers so much. There are countless variations in which I wear them, but if you keep scrolling you'll find my five favourite outfits that I'm wearing on repeat right now, and will be until October's chill prizes them off me. Hopefully, they provide you with inspiration to shop your existing wardrobe (as most pieces are basics you probably already own), and I've also added links to the shoppable products below, too—just in case.