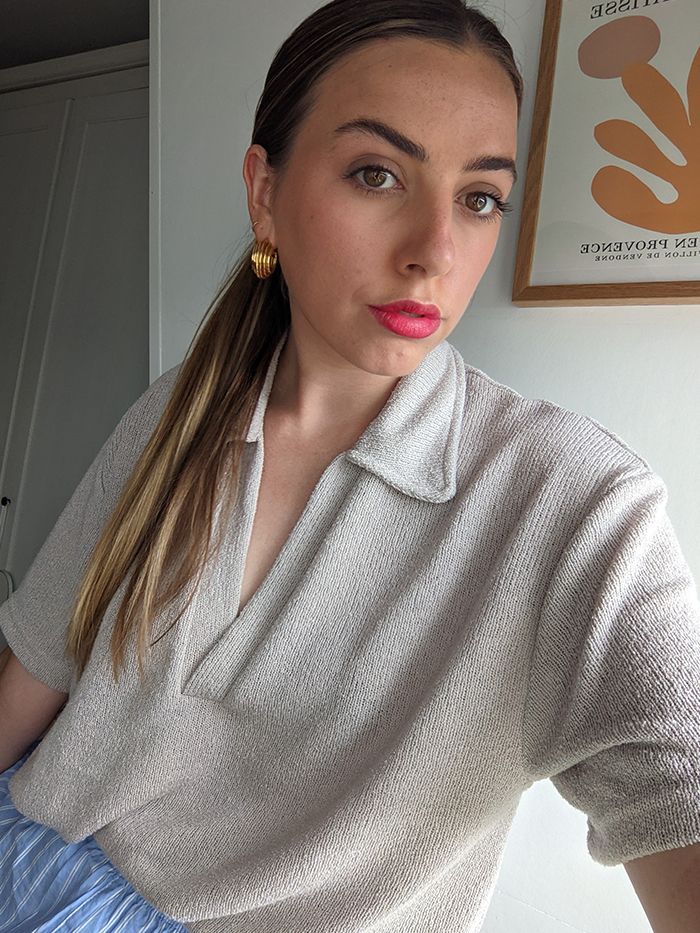 Believe me when I say that a new makeup brand has to sound seriously good for me to give it my attention. You see, the makeup market is hugely saturated with thousands of products to choose from. And as somebody who likes to spend no more than five minutes on her face each morning, I'm not a big fan of too much choice. I like makeup offerings to be clear-cut and concise—full of products that are easy to use and require no real effort, all while delivering natural-looking, your-face-but-better results.
Sadly, over recent years, brands that deliver such lineups have become harder to find, with many having spent the past 18 months cashing in on our changing beauty desires by bringing out new products almost every other week. Shopping for makeup became more and more confusing, with hundreds of products on offer all promising to do the exact same thing. But just as I was about to give up on makeup altogether, Bite Beauty launched in the UK, and everything changed.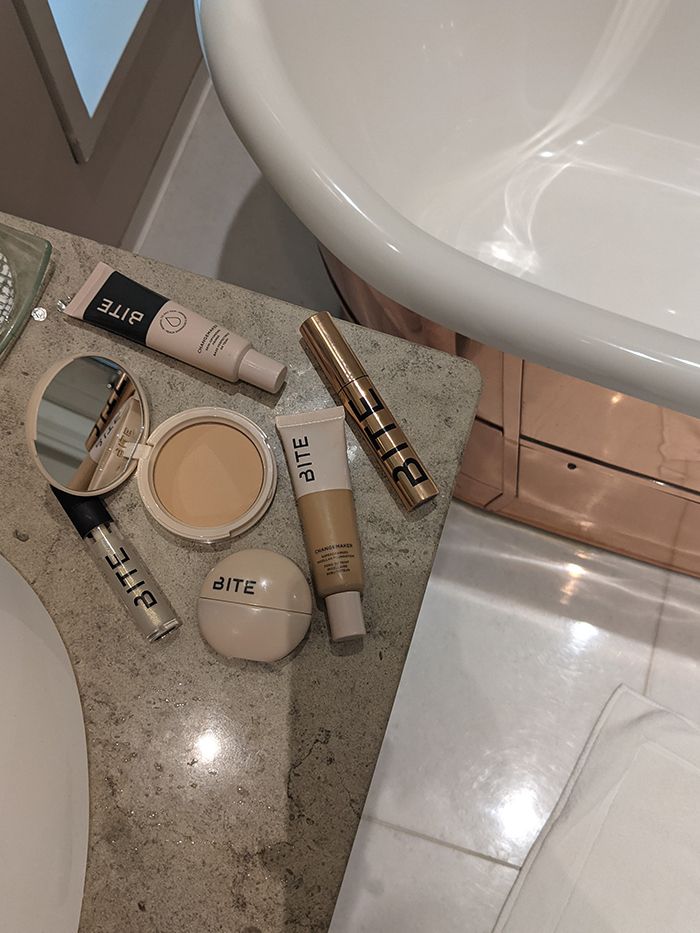 I know this might sound a bit dramatic, but as a beauty journalist who lives and breathes no-fuss makeup formulas, I spend hours researching the very best products. I'm talking skin-perfecting bases that can be slapped on in seconds, pretty blushers that leave skin glowing, dewy lipsticks that can be swiped on without a mirror and mascara that leaves lashes looking full and fluffy with just one coating.
And throughout my hefty research, one particular brand has cropped up over and over again. Bite Beauty is a Canadian makeup brand that formulates its products with superfoods rich in antioxidants, vitamins, minerals and fatty acids to leave skin glowing and healthy-looking. On top of that, every product in the brand's offering has been designed and formulated with speed and ease in mind. I know… Heaven, right?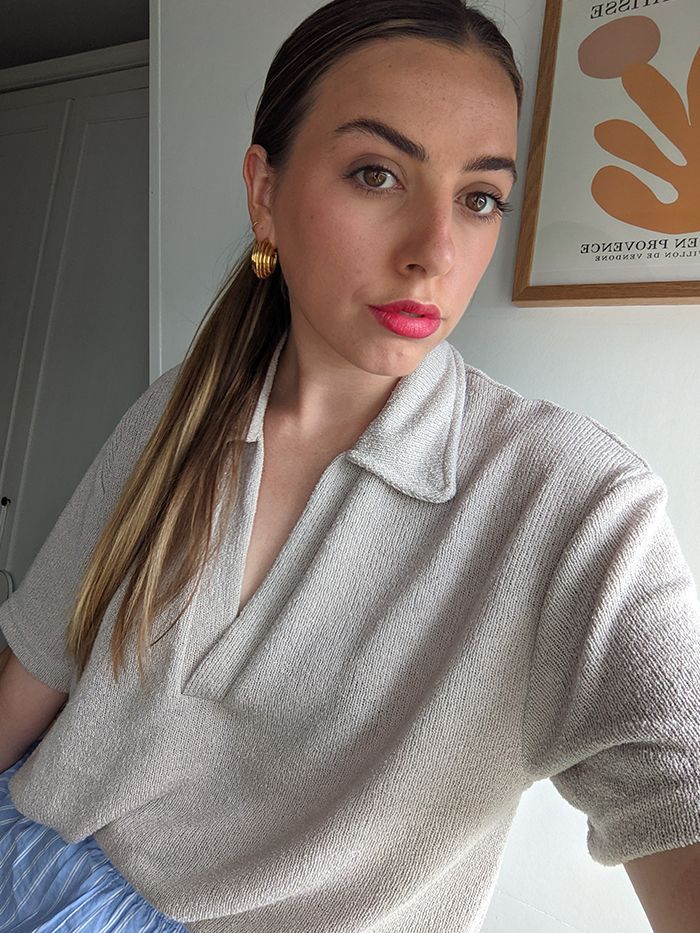 It was previously unavailable to buy here in the UK, so I have had to watch on as beauty buffs around the world had the joy of experiencing Bite Beauty products. Until now, that is. Having just launched at Boots, the concise 11-product lineup now brings the joys of fuss-free, glowing makeup to the UK, and it's safe to say I'm in love.
The minute the range landed on my desk, I put the products straight on my face. I have been waiting what feels like years to try these products, and I wanted to see if the hype was justified. While the base products looked nice, it was the game-changing lipsticks and expert-adored mascara that I couldn't wait to get my mitts on.
It's very rare that I even try new makeup, let alone fall in love with it, but believe me when I say that every single product in Bite Beauty's offering has me gobsmacked. If you like full-coverage, high-intensity makeup, it won't be for you. But for those, like me, who love quick and easy products that deliver natural, healthy-looking results, prepare to be amazed.
Keep scrolling for a full and honest Bite Beauty review.