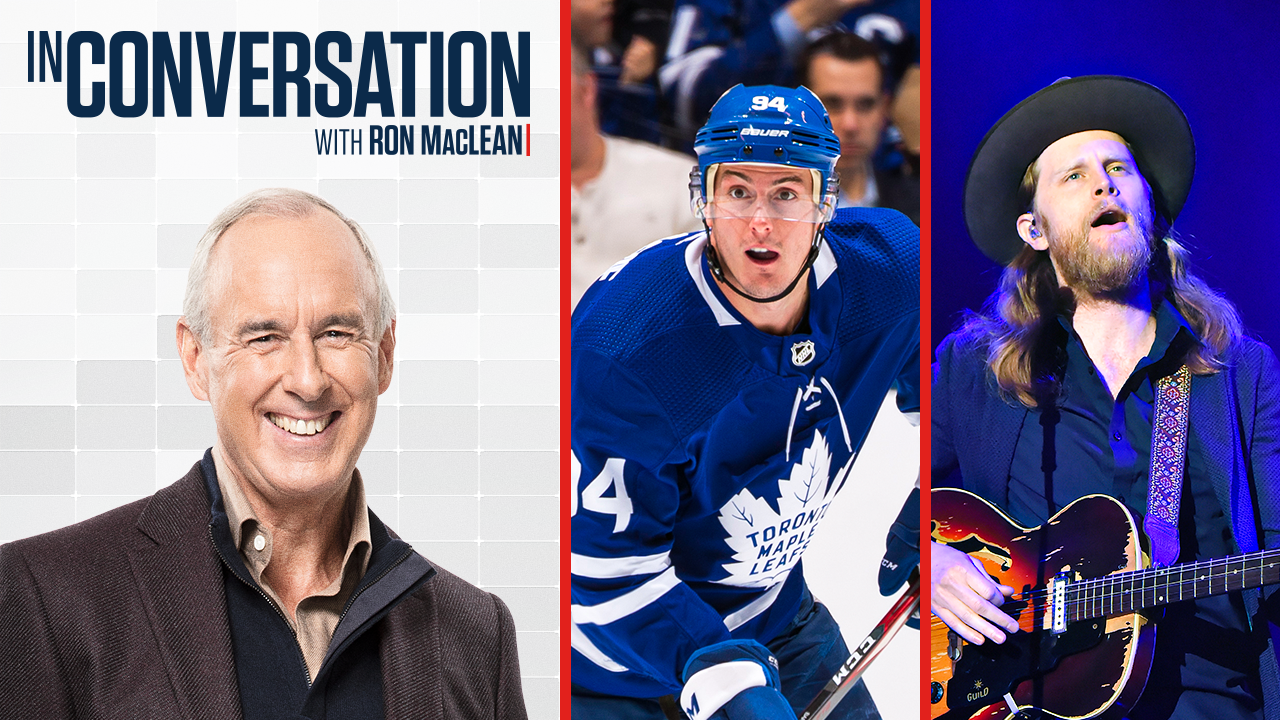 On Monday's episode of In Conversation, Ron MacLean will be joined by Toronto Maple Leafs defenceman Tyson Barrie and Wesley Schultz, the lead vocalist for The Lumineers, to discuss their friendship and working at their craft to reach the biggest stage.
In Conversation with Ron MacLean is a new digital roundtable show airing exclusively on Sportsnet's Facebook page, YouTube channel, SN NOW and Sportsnet.ca on Mondays, Wednesdays and Fridays at 7 p.m. ET/ 4 p.m. PT.
In the 20-30 minute show, MacLean will interview notable Canadians from all corners of the sports and entertainment worlds.
On Wednesday, Ron will be joined by New Jersey Devils defenceman P.K. Subban and Olympic champion skier Lindsey Vonn.
Future guests will be regularly announced on Sportsnet's Twitter account.