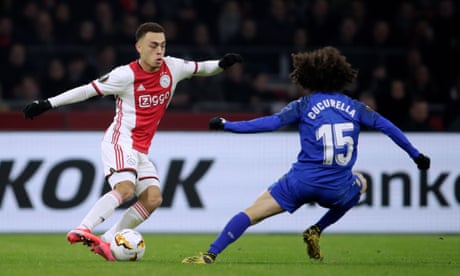 The US were humiliated after failing to reach the World Cup. But players of real talent are now at Europe's biggest clubs
The most encouraging sign for the current iteration of the US men's national team is that its best, and as a result, most high-profile stars are all aged 22 or under.
The leading light in this group, Christian Pulisic, is a player who is well on the way to becoming one of the most entertaining attacking players in the world, and more encouragement comes from the fact some of his international teammates look more likely to join him at that level than get left behind.
Related: Christian Pulisic, Chelsea's quiet kid, finally makes the right noises | Jacob Steinberg