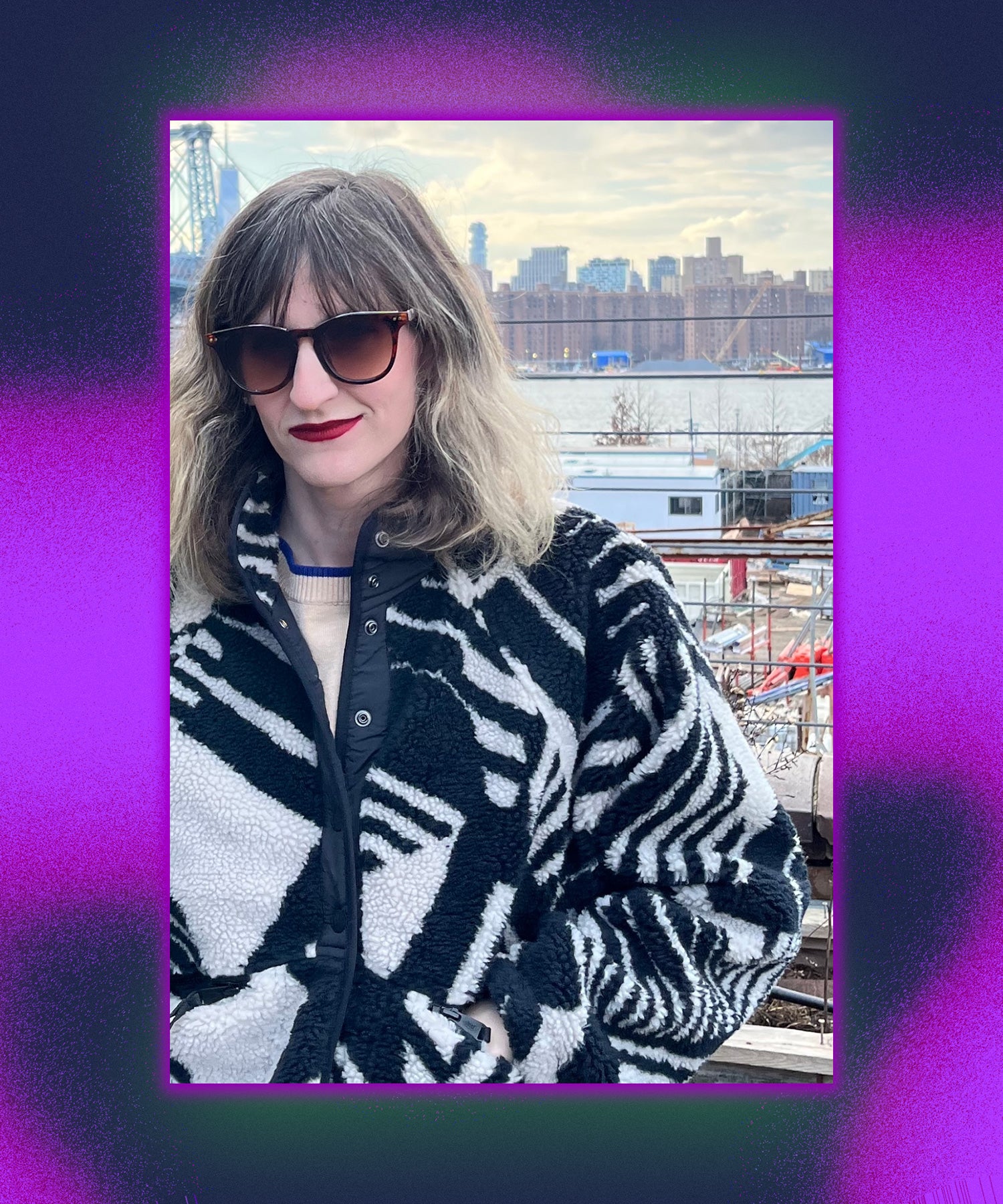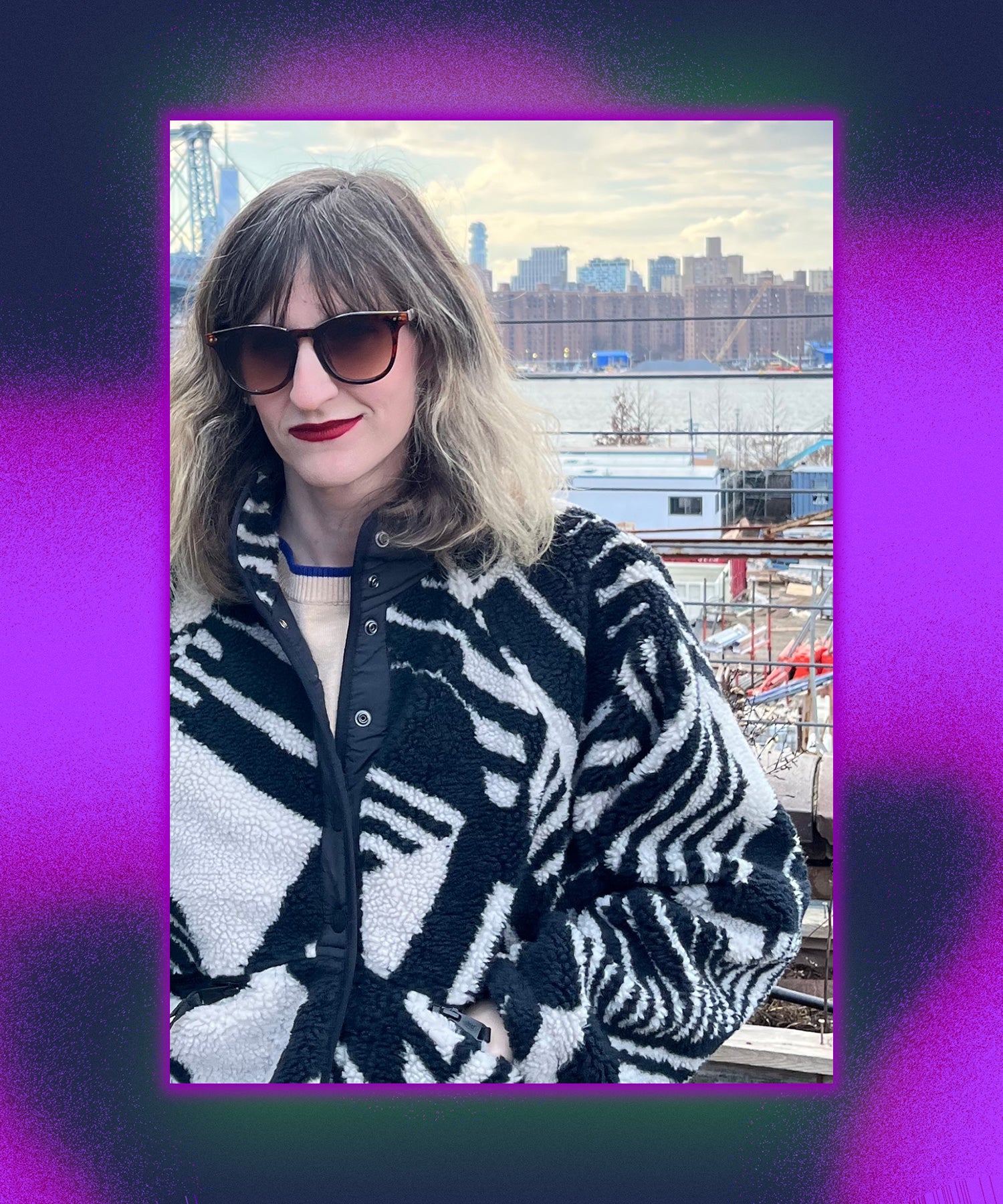 Attention all devoted Free People Movement fans, there's a new product trending. And, just like its need-to-own-it-in-every-color shorts, this jacket is turning fans into collectors — including streetwear style mavens Hailey Bieber and Kaia Gerber. (And yes, Tiktok has taken notice, too.) In many ways, it feels like a classic oversized zip-up fleece, but with just enough details to make it stand apart from a crowded roster of outerwear. And, as is so often the case with FP Movement, it's still enough of a basic that you'll reach for it time and time again. The cozy, fuzzy jacket has a slouchy cropped silhouette that layers effortlessly with any athleisure wear or laid-back staples for a cool vintage vibe. While the no-fuss button-front closure is designed for the gym or hiking — with all of its patches and pockets — it also goes hand-in-hand with walking your pup, a quick midday matcha latte run, and the rest of your weekly adventures.
So, just as we do every time we see a product gain serious traction, we had to try it out for ourselves.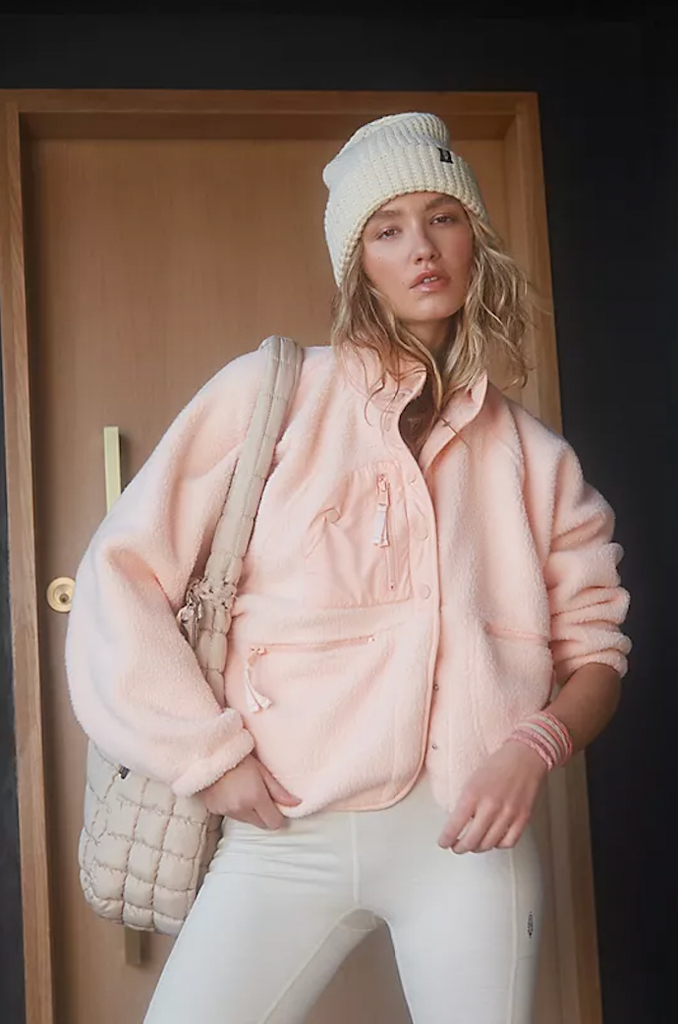 Similarly to other FP Movement outerwear, the jacket is available in a plethora of shades and patterns and runs from XS to XL. This time, there are 17 hues that range from pastel tints, like a soft dusty green and an airy peachy pink, to radiant tones, such as cherry red and bright yellow. If you already stacked up on one-tone fleeces during the peak of gorpcore, there are also printed options. Maximalists who live and breathe in multicolored designs and quirky patterns will be thrilled to know that this variation offers ten whimsical styles. For those keeping track at home, that comes to 27 different possible options, all with the same easy-going fit. One reviewer sums up the jacket this way: "I feel like a retro '80s snowboard babe! So cute! The colors, the pattern, the pockets, the slouchy fit, everything! 10/10."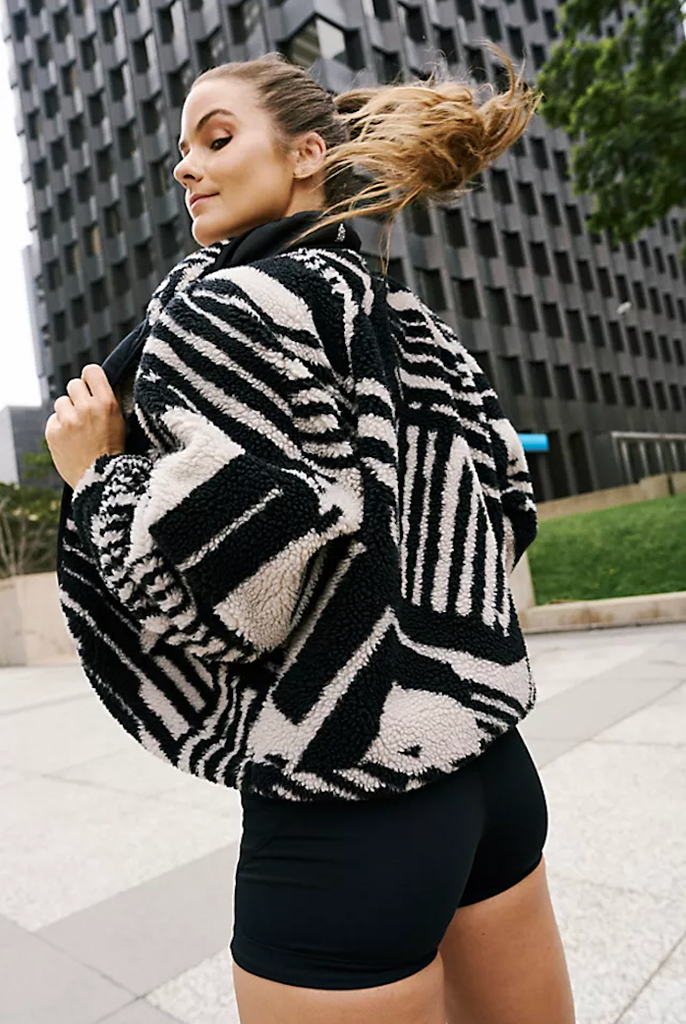 Ahead, read the R29's team review on the FP Movement Hit The Slopes Fleece Jacket in both patterned and solid-colored hues to get the full scoop on this fan-favorite style.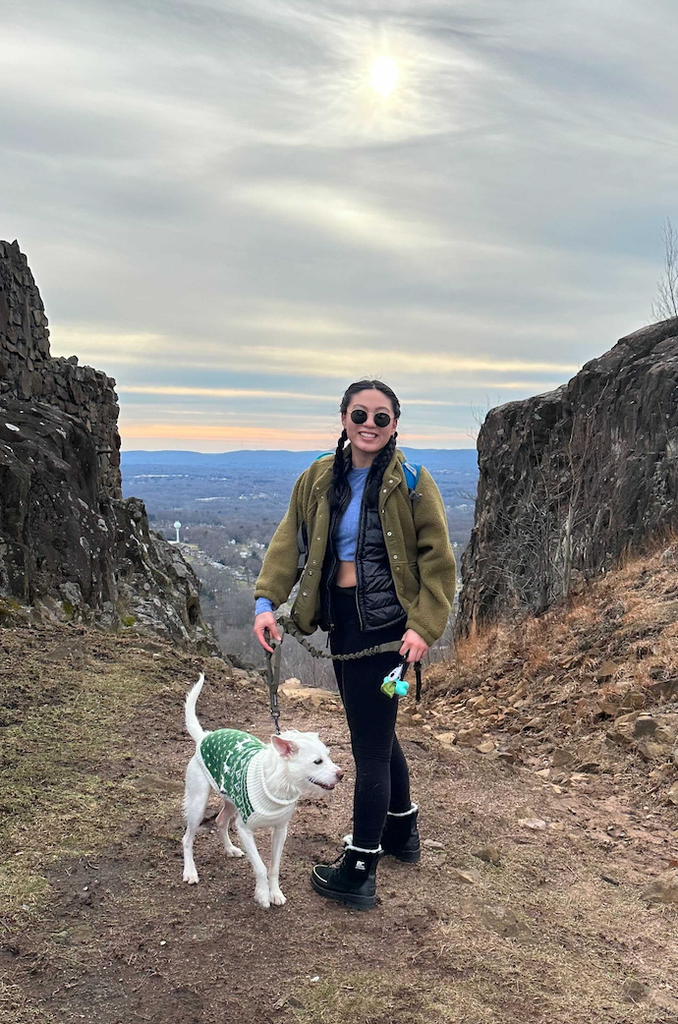 "When it comes to winter or any cold weather, I am all about staying cozy. That means packing on layers no matter how much I look like the Michelin man. Of course, I'd like to look cute during winter, but you gotta sacrifice aesthetics for practicality – however, there are exceptions, and one of them happens to be the Hit The Slopes Fleece Jacket.
"She's chic, perfectly oversized, and a great shade of green, but is she functional? Spoiler: She does indeed keep you pretty warm. Plus, it has deceptively roomy pockets! Now, while I'm not endorsing solely wearing this fleece during a northeastern winter, spring/fall is another story. I'll be layering up with it during winter, then come spring it'll also be my go-to cozy throw-on pullover when walking my dog. Plus, I like how you can easily throw the fleece over your head or unbutton it – it's all about options, baby! This great investment will have your back when it gets cold, whether you're hibernating in your home or hitting the slopes!" — Becca Sax, Affiliate Coordinator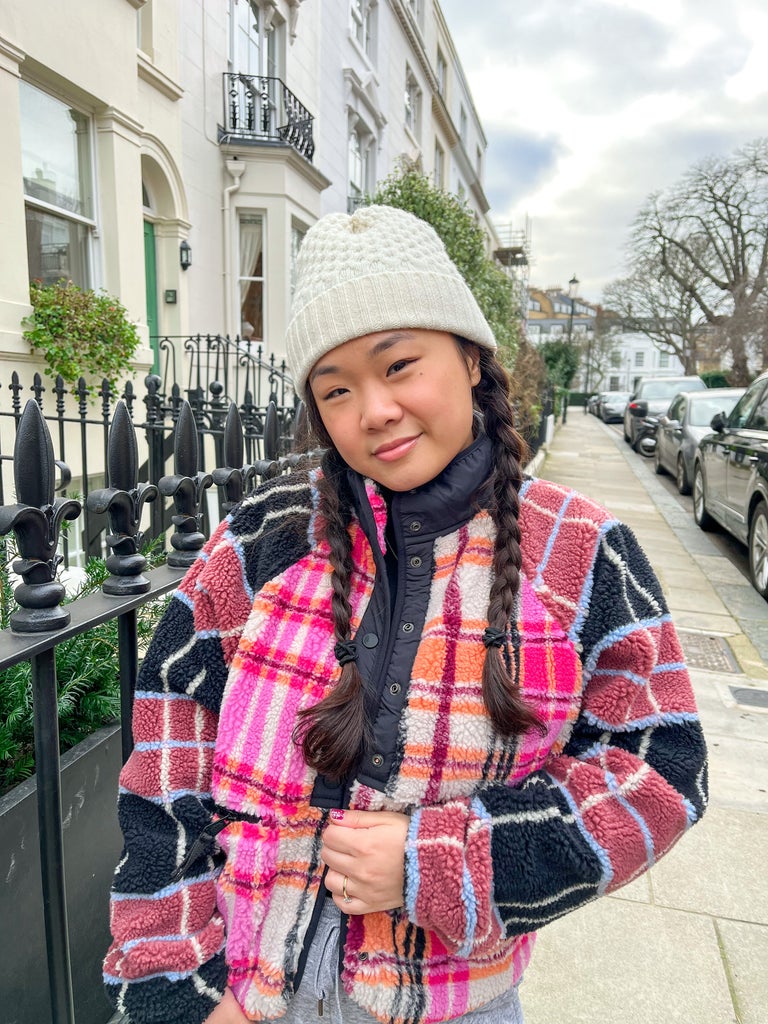 "I almost exclusively live in fuzzy microfiber clothing at home, but I have yet to try wearing fleece as outerwear. I associate the material with casual lounging and feel like it looks better with an activewear ensemble, which isn't normally my style. However, this FP Movement fleece jacket swayed me: I was won over by the range of colorful patterns and the apres-ski style details. For instance, the snap buttons, elastic cuffs, and nylon collar panels made it a more versatile styling piece than I had previously thought.
"As a big fan of mismatched patterns, I was drawn to the Autumn Combo, which features two plaids in complementing pink, brown, and orange colors. I wore the fleece jacket on an activity-packed Saturday, which included multiple catch-ups with friends and a K-pop dance class. The coat is lightweight but kept me warm on a drafty day; size S gave me enough room to layer thermals underneath, and the tall collar and elastic cuffs also helped keep the winter chills at bay. I wish it were slightly longer since it has a cropped look, and the hem rides up easily. Nonetheless, I got tons of compliments on my eye-catching jacket throughout the day." — Venus Wong, Senior Travel Writer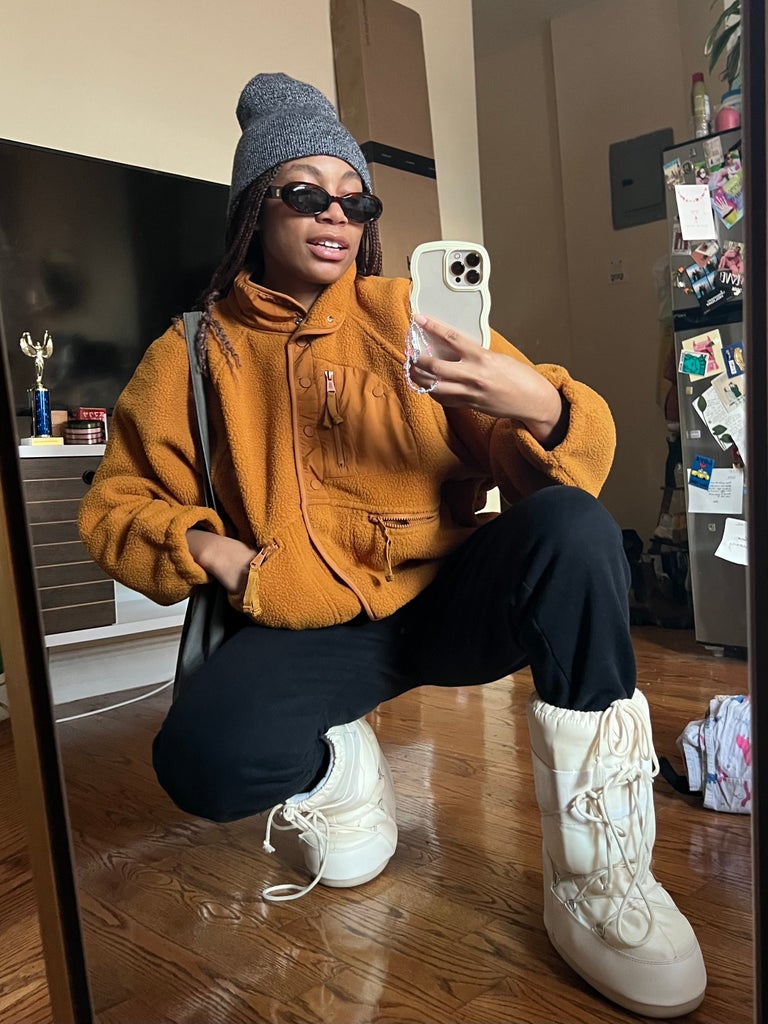 "Free People Movement did an excellent job photographing this jacket on its site — both the color and cut is exactly as expected. As for the size, I usually go for a medium, but I ordered a large for an extra roomier fit, and it's got the perfect amount of slouch. For all my short-torso brethren, know that it also hits the hips nicely thanks to the unique curvature of the hem. It's a cozy, lighter piece of outerwear that I can definitely layer under heavier coats as needed. But you'll catch me styling it as pictured: casually with sweats (or joggers), Moon Boots, and a beanie. I love it! Plus, I'm thoroughly impressed by the sheer number of pockets that are both functional and fashionable." — Alexandra Polk, Affiliate Lifestyle Writer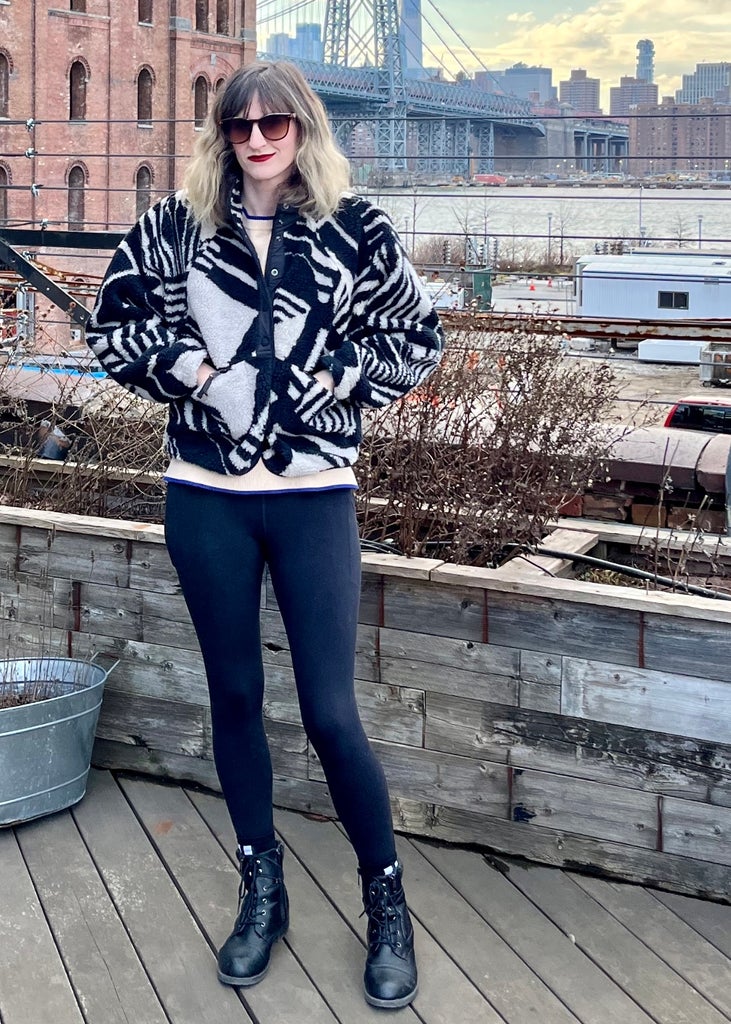 "I'm not a fleece person, to be honest. The typical neon colors and boxy fits usually scream suburban dad more than city girl to me, but that is not the case with the FP Hit The Slopes Fleece Jacket. When I spotted the Geo Line Combo color, a unique black and white geometric pattern across the fleece, I knew I'd found my match. So, if you're worried you'll give 'Captain of the Ski Team' with this fleece, let me assuage your worries. This jacket is tres chic. The high-contrast pattern elevated my basic winter look of leggings, a sweater, and boots so much so that I wanted to pair it with a bold daytime red lip. Yes, it made me feel that good. The slightly cropped silhouette made it feel feminine and flirty, too. And even though it's still oversized (for reference, I'm 5'8″ and wearing a size small), it didn't look bulky or boxy.
"My favorite part, though? The lining makes it warm enough to wear in 40-degree weather. It snaps up to your neck, keeping you guarded against the cold, and easily unsnaps to let some breeze in when you're in warmer climates (meaning I didn't suddenly overheat on the subway). I also loved that the two zippered pockets were large enough to fit my phone, mask, chapstick, and cold hands too (next time, I'll remember to bring my gloves with me). After a full day of wearing it out and about in the city, catch me wearing this all winter long. I might not be skiing any time soon, but I'm sold. Consider a fleece convert." — Charlotte Lewis, Sexual Wellness Content Producer/Writer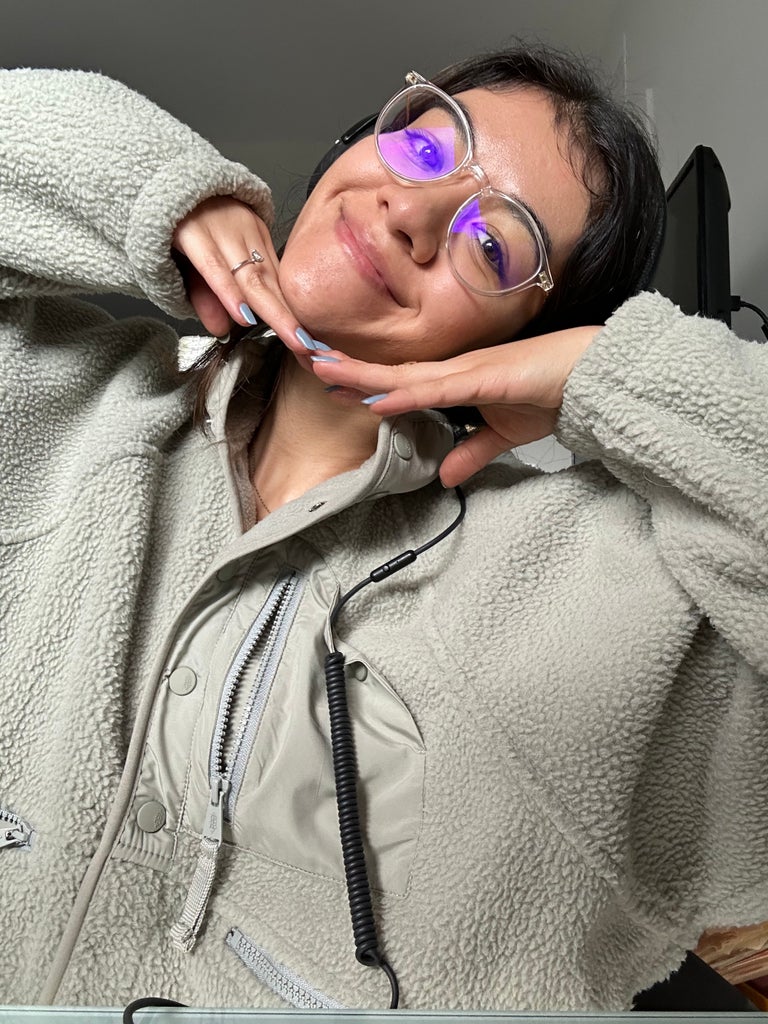 "I already own a staggering amount of fleeces, but this one might be my new favorite. I'm obsessed with all of the zipper pockets (and the fact that they fit my phone) and that they don't add a ton of bulk. The Soft Grey colorway is a stunning dusty pistachio that gives me major Pacific Northwest vibes – my aesthetic of choice. Best of all, it's cozy enough to keep me warm on a brisk walk but breathable and light enough not to make me feel super sweaty. I already have two more colorways in my cart!" — Karina Hoshikawa, Senior Writer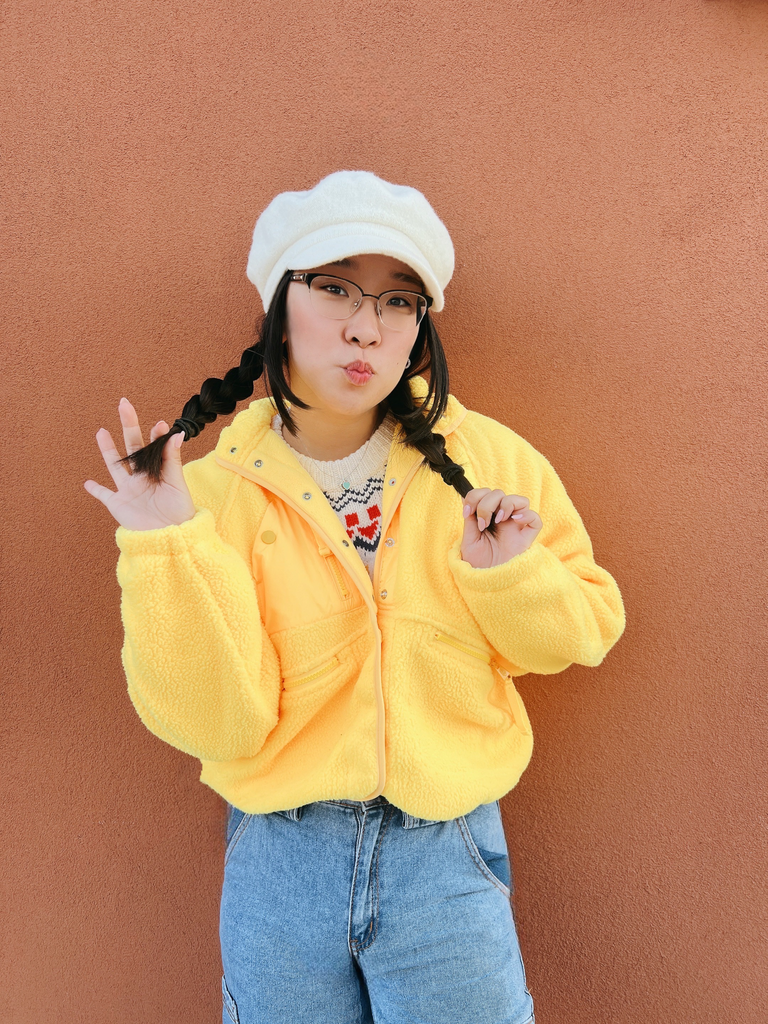 "I had fun with this jacket, as it's the brightest jacket I own. Sweet Sunshine Yellow? Who even am I? I don't know, but I can say that it was so amusing wearing this cropped outerwear — I opted for a size small. The radiant color instantly brightened my mood, and I could envision myself styling it for spring. In the meantime, I honed in on the playfulness with pigtails, my Free People Phoebe Slouchy Lieutenant Cap, a multicolored Fair Isle sweater, and cargo denim joggers.
"Overall, the jacket was so cozy, and I could tell it would be warm just by touching it. Also, interestingly, this jacket didn't have the typical zip-up closure and had buttons lining the front. Surprisingly, I appreciated it a bit more since it was easier to get in and out of, and buttoning it up halfway looked visually better in my opinion. I'm glad there were no zippers to get stuck midway or to snag my hair if I was in a rush." — Vivien Lee, Affiliate Fashion Writer
At Refinery29, we're here to help you navigate this overwhelming world of stuff. All of our market picks are independently selected and curated by the editorial team. All product details reflect the price and availability at the time of publication. If you buy something we link to on our site, Refinery29 may earn commission.
Like what you see? How about some more R29 goodness, right here?
We Tried On Free People's Famous Packable Puffer
What R29 Editors Are Buying At Free People