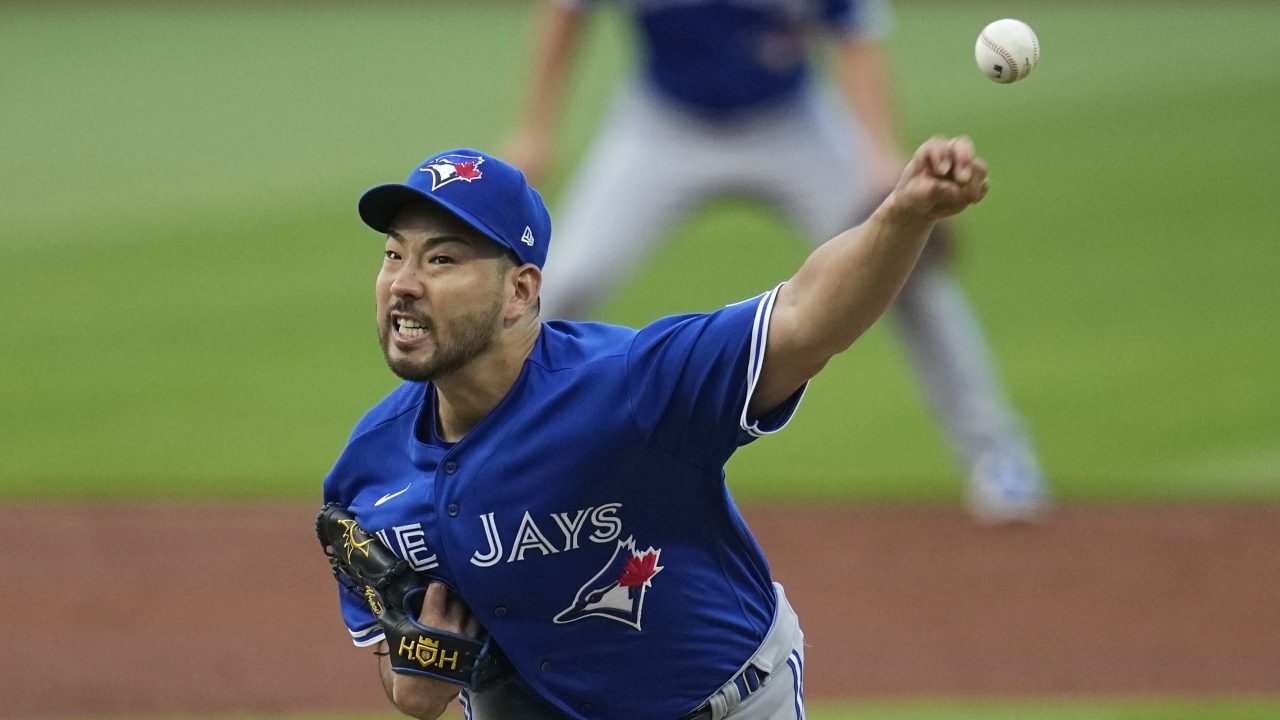 CLEVELAND – Blue Jays manager John Schneider was asked prior to Tuesday's game about how much length he would give his starter, Yusei Kikuchi, against the Cleveland Guardians.
"If [Kikuchi] is throwing the way he's been throwing, it'll be a long leash for sure," replied Schneider.
Call it a premonition, foreshadowing or whatever. The bottom line is that Kikuchi made his manager look like a clairvoyant of sorts with his performance a few hours later.
The left-hander stifled Guardians hitters for most of his outing at Progressive Field on Tuesday night, however, his counterpart, Cleveland starter Tanner Bibee was just a shade better, leading his club to a 1-0 win over the Blue Jays in the second of a four-game series.
The only damage Kikuchi surrendered came in the second inning, when Oscar Gonzalez led off with an infield single and then came around to score on Ramon Laureano's double down the left-field line.
That was it.
Following Laureano's at-bat, Kikuchi promptly retired 17 of the next 18 hitters he faced.
In total, the left-hander allowed just three hits over his seven innings. He walked one and struck out six, expending 95 pitches — a mark he's reached only three other times this season.
The Blue Jays' offence, meanwhile, could not provide the left-hander with any support.
The third inning did look promising when Whit Merrifield, Brandon Belt and Vladimir Guerrero Jr. each singled to load the bases with one out. However, Bibee quickly extinguished that rally by striking out George Springer and Daulton Varsho.
Bibee allowed just six hits over his seven scoreless innings, walking none and striking out six. His performance came on the heels of an impressive performance by fellow rookie Gavin Williams, who allowed just one hit over seven scoreless frames against the Blue Jays on Monday night.
Notes: Kevin Kiermaier was placed on the 10-day injured list Tuesday with a right elbow laceration, which he suffered on Sunday colliding with the centre-field wall at Fenway Park in Boston. Kiermaier received eight stitches and is unable to bend his arm without reopening the cut, so his return will depend on how quickly his body heals. "Hopefully he's got good healing skin to go with his good looks," Schneider joked. Outfielder Nathan Lukes was recalled from triple-A Buffalo to take Kiermaier's spot on the roster. … Left-hander Hyun Jin Ryu, who was hit on the right knee with a comebacker in Monday's game, underwent an X-ray that came back negative. Schneider said the starting pitcher was feeling much better on Tuesday and the club is hopeful he'll be able to make his next start, which is slated for this Sunday in Toronto against the Chicago Cubs.