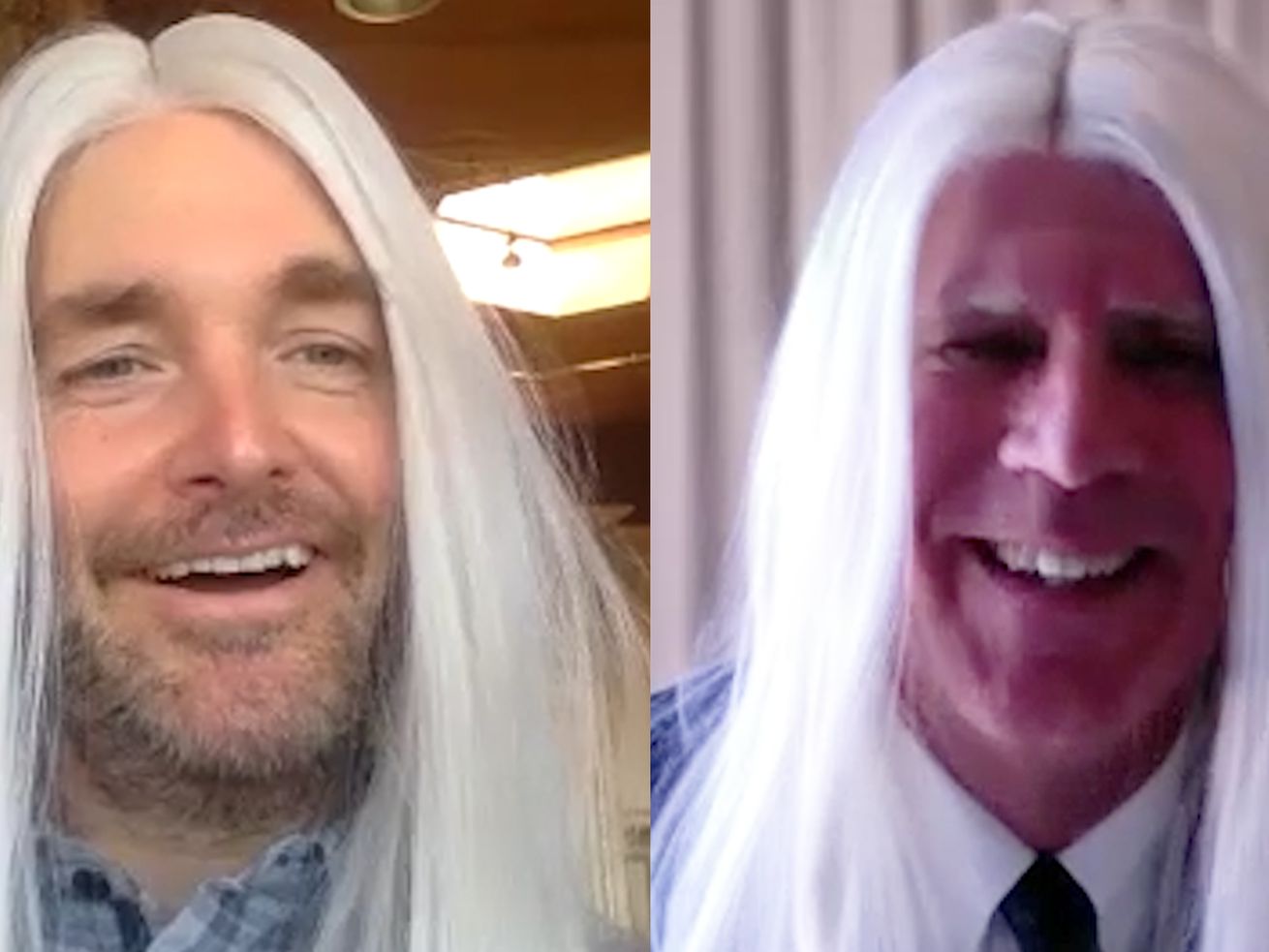 Pro tip: always wear a full suit for Zoom meetings, dress for success folks
---
Look, we're gonna give it to you straight, this isn't business as usual.
However, just because these are unprecedented times, just because we're in the throes of a global pandemic, that doesn't mean you and your esteemed business colleagues can't still get down to brass tacks. Sure, corporate HQ is closed and you're pretty sure you just saw a tumbleweed roll down the street from your apartment window, but you know what's not closed? Your home office. That's right, baby! And somebody's gotta make sure all the ducks are in a row and synergized.
Take it from these stunning professionals, the long haired businessmen.
These maned men of upper management, these exemplary templars of commerce, have really hit the ground running and taken to Zoom for all their meetings during the coronavirus pandemic. Inter-company facetime is so essential to make sure everyone's on the same page, same paragraph, and it's really helped them continue to think big picture. (And see small picture if they're on gallery mode). The long haired businessmen know what's important during an international health crisis like this, which is washing your hands, adhering to social distancing, reciting the company's core values, and FiOS. Obviously. Love FiOS.
For more Long Haired Businessmen, click here.

---
CREDITS
Actor Will Ferrell
Actor Will Forte
Actor, Created by George Kareman
Actor, Created by Pat O'Brien
Actor, Created by Ben Wietmarschen
Post Producer Phil Loeb
Post Supervisor Cody Pereira
Editor Paul Smith
Graphics and Design Bryan Wieder