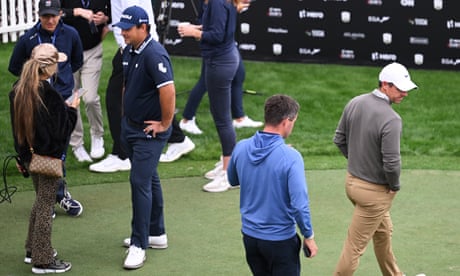 Dubai Classic clash of McIlroy and Reed has set the tone
Golfer expects LIV to win upcoming arbitration case
Phil Mickelson has told the golf world to prepare for more jousts involving LIV rebels on the DP World Tour on the basis they will win their upcoming arbitration case against that organisation.
There was added spice to Monday's Dubai Desert Classic duel between Rory McIlroy and Patrick Reed because of their opposing sides in golf's ongoing civil war. Reed, a LIV player, is among those permitted to play on the DP World Tour due to a stay on suspensions imposed until a case comes before Sport Resolutions UK on 6 February.