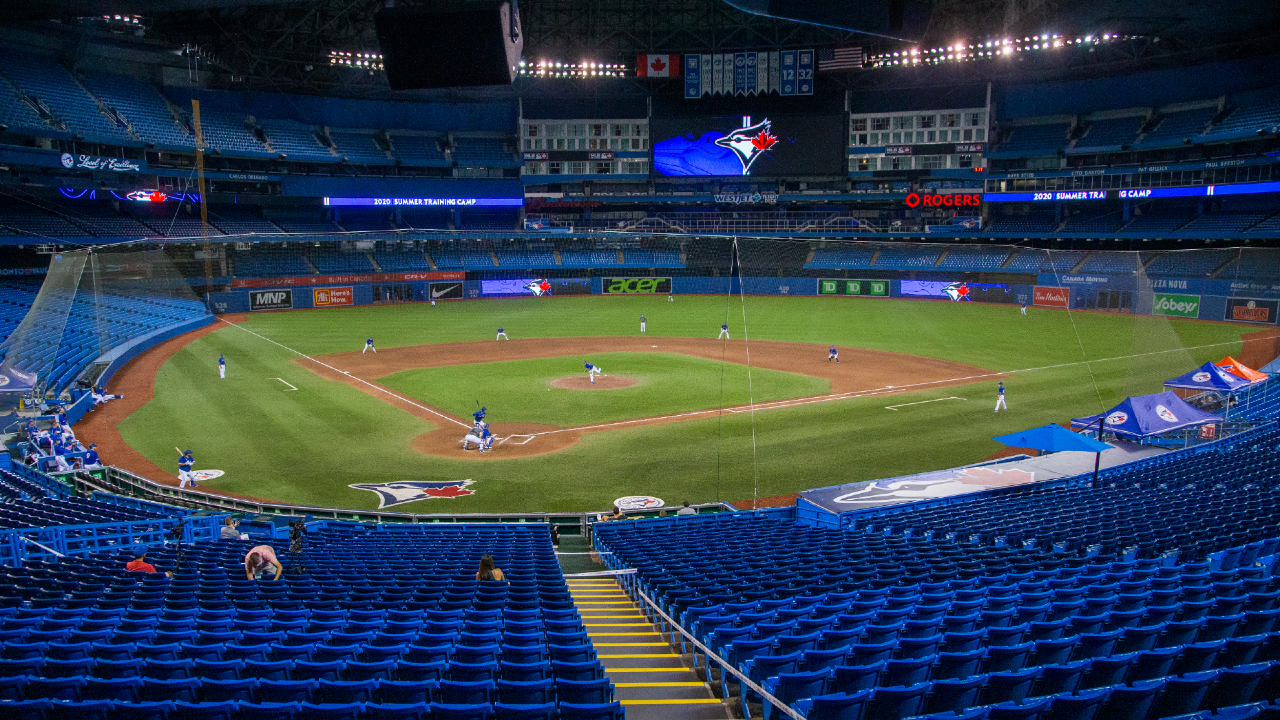 TORONTO – Bargaining between MLB's owners and players resumed for the first time in more than a month Thursday, but the meetings concluded without momentum toward a deal, according to sources.
With spring training more than a month away, there's still time for the sides to reach an agreement in time to play a full season in 2022.
However, the sides remain far apart on some key economic issues even after the owners presented two proposals to MLBPA leadership Thursday. Some on the player side viewed the suggested changes as incremental while questioning the urgency on the part of the league. As such, there's still plenty of work ahead.
The league continues to push for an expanded playoff field, with 14 playoff teams MLB's current goal, according to sources. The players aren't necessarily opposed to expanded playoffs but are likely to seek major concessions in return since it may be their best source of leverage as talks continue.
Also heard MLB's offer to players today included 14 teams in playoffs

That's arguably players' biggest bargaining chip: owners clearly want expanded playoffs.

— Ben Nicholson-Smith (@bnicholsonsmith) January 13, 2022
Thursday's proposal also included a creative, new and potentially problematic solution for service time manipulation. In recent years, teams have chosen to hold top prospects like Kris Bryant in the minors for April of their rookie seasons in order to obtain a seventh year of team control in the player's prime. The MLBPA has also bristled at the handling of David Price, Bryce Harper and Vladimir Guerrero Jr., among others.
As a solution, MLB proposed awarding bonus draft picks if a prospect ranked in the top 150 played a full season and finished among the top five for a major award such as MVP, Cy Young or Rookie of the Year.
There are potential pitfalls to such an approach, though. Among them:
• the BBWAA would likely have major concerns about tying its voting process to draft picks; otherwise writers would essentially determine which teams get draft picks
• some GMs might still value a year of a player's prime more than a bonus draft pick, especially if that player had elite potential
To be fair, it's a complex issue and if an easy solution existed, it would have been implemented years ago. But players are adamant about the importance of creating a more consistently competitive product, which is why some anti-tanking measures appear to be gaining momentum.
MLB's proposal included a draft lottery of three teams – a measure that would prevent historically awful teams from locking in the top pick. The MLBPA had proposed an eight-team draft lottery and there's been talk that no team could be eligible for the lottery for three years in a row.
If MLB implements a draft lottery there's been talk of limiting the number of successive years a team would be lottery-eligible to three. Would dissuade teams from extended tanking efforts.

— Ben Nicholson-Smith (@bnicholsonsmith) January 13, 2022
Owners also proposed the elimination of super two players and instead using a performance-based formula to determine all salaries for players with two to three years of service.
Last but certainly not least, the sides are also far apart on the issue of the competitive balance tax, according to the Associated Press. While the players had asked to raise the CBT from $210 million to $245 million, owners offered an increase to just $214 million. The lower the CBT, the more likely teams are to limit their own spending, so players are seeking a more substantial increase.
Next up, the MLBPA will have a chance to re-group internally and counter. After two seasons in a row of revenue decreases due to COVID-19, there's plenty of incentive for both sides to reach a fair agreement. At this point, though, there's still significant distance separating the two sides.