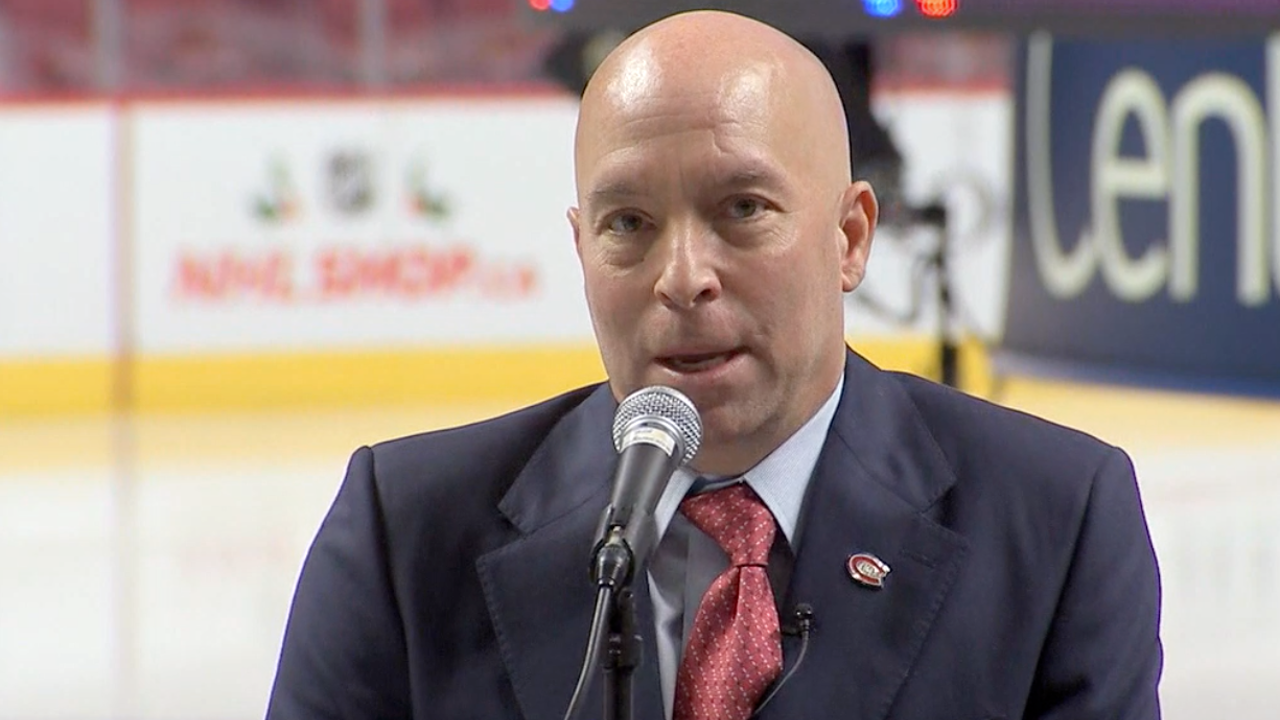 Kent Hughes admitted he was more of a behind-the-scenes type of player agent, but that's all going to change now as the new general manager for the Montreal Canadiens.
Hughes was hired Tuesday as the 18th GM in the team's storied history, replacing Marc Bergevin, who was fired on Nov. 28. Former New York Rangers GM Jeff Gorton was brought in as executive vice president on the same day was Bergevin was dismissed.
Addressing the media for the first time as GM, Hughes said he's more excited not about the public side of things but the challenges that lie ahead in his role.
"I would describe myself as a hockey junkie," Hughes said. "I always have been. I've worked in this sport. I've coached in this sport. I've coached without my own children as part of it and my wife will tell you that if I'm not coaching or working in hockey, I'm talking about hockey. For me, the public part of it is what it is, the excitement is the hockey piece."
Hughes added he first has to take the time to familiarize himself with not only the players on the team, but also those within the organization.
"We have challenges, there's no question. The team's not where we hoped it would be, or the Canadiens hoped it would be at this point in time," Hughes said. "My opinion is some of that is circumstance, but there's no question that there needs to be changes and I've got to get familiar with Jeff. We're going to spend a lot of time together here over the next five to seven days and start to discuss what steps need to be taken."
The Canadiens are last in the Eastern Conference with a dismal 8-25-5 record just one season after a stunning run to the Stanley Cup Final.
More to come.