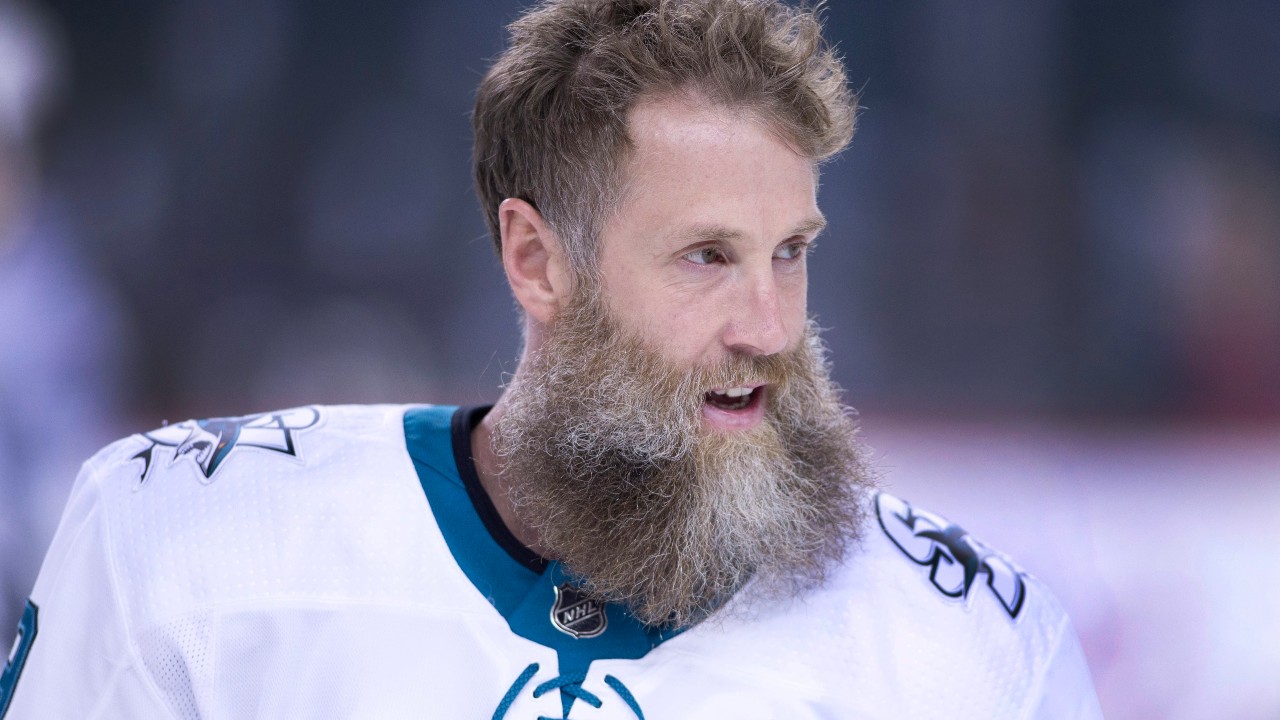 The NHL is back, and with the opening of training camps comes the familiar flurry of updates, quotes and lineup notes, and the sound we've been craving since the Tampa Bay Lightning hoisted the Stanley Cup: skates on ice, sticks on pucks.
As we look ahead to the start of the shortened 2020-21 NHL season, we're collecting news and notes from training camps around the league. Day 2 is underway league-wide on Monday (non-playoff teams opened up on Dec. 31, with the other 24 first reporting on Sunday), so check back throughout the day for more updates as we monitor the goings-on in rinks around the NHL.
Marchand plans to be ready for season opener
The Boston Bruins could be opening the 2020-21 season without their biggest players — and we're not just talking about Zdeno Chara, whose signing with the Washington Capitals last week shocked the hockey world. After undergoing surgery earlier this off-season, the status of Bruins leading scorers Brad Marchand and David Pastrnak to open the season have been called into question. Marchand brought a little clarity to the situation on Monday, telling reporters during a media availability that he's planning to be ready when the Bruins open the season on Jan. 14.
Marchand: "I plan to be" ready for the season opener. "That's what we're shooting for."

— Amalie Benjamin (@AmalieBenjamin) January 4, 2021
Brad Marchand on his surgery: "I needed it big time."

Felt the injury for the last two years.

— Fluto Shinzawa (@FlutoShinzawa) January 4, 2021
Marchand underwent sports hernia surgery on Sept. 14. His recovery timeline was set at four months — which just happens to be Jan. 14. Pastrnak's procedure — a right hip arthroscopy and labral repair on Sept. 16 — brought a longer recovery time set at five months. Monday didn't bring more updates on his status, but Boston GM Don Sweeney said on Dec. 31 that it's "unlikely" the Czech forward will be ready before that.
Thornton's got 'no stress,' feels right at home at Leafs camp
Stressed about the upcoming season? Take a page out of Joe Thornton's book. The veteran NHLer and latest member of the Toronto Maple Leafs is starting camp — his first not in teal since 2005 — with a fresh, positive outlook for the New Year on his new team and some excellent sound bites.
The longtime San Jose Shark and St. Thomas, Ont. native told reporters he's feeling at home in his new surroundings.
Thornton signed a one-year, $700,000 deal with the Toronto Maple Leafs back in October. The 41-year-old playmaker is already slotted into what will likely be the Maple Leafs' top line alongside young guns Auston Matthews and Mitch Marner.
This is going to be fun.
Barzal at camp, but remains unsigned
After being notably absent from Day 1 on Sunday, Barzal-watch is on at New York Islanders camp. Following a number of prominent RFA signings around the league in the days leading up to camp, Mathew Barzal remains unsigned on Day 2 of training camp, though he's listed on the club's camp roster as an attendee.
According to The Athletic's Arthur Staple, conversations between player and management have been "pretty steady." But, in typical Lou Lamoriello fashion, mum's the word on any details.
Islanders head coach Barry Trotz said Sunday that Barzal's absence "doesn't complicate" things at camp.
"We know going into this no matter, you have to make sure that you're adaptable, either through testing protocols or injury or anything like that," Trotz told reporters. "It's nothing unusual for us if we're missing a person here or there. That's part of NHL hockey and the world today."
Ovechkin okay starting season without new deal
The Washington Capitals made some interesting moves this off-season — they hired a new head coach in Peter Laviolette, bid farewell to longtime starter Braden Holtby, brought in and lost veteran netminder Henrik Lundqvist, and capped it off by signing longtime Bruin Zdeno Chara — but a major talking point heading into the 2020-21 season is centred around the move they have yet to make: re-signing captain Alex Ovechkin.
Ovechkin, whose 13-year deal is set to expire at the end of this season, has been very upfront about his intentions to stay in Washington. He reiterated that same stress-free approach to his contract status on Monday, telling reporters he's comfortable heading into this upcoming campaign without an extension in hand.
A few other notes on the team's other off-season developments, courtesy of The Washington Post's Samantha Pell:
Also! Ovechkin finally got to have a meal with Laviolette — the two got lunch together after Laviolette had to turn down Ovechkin's initial ask due to quarantine protocols.

— Samantha Pell (@SamanthaJPell) January 4, 2021
Flyers' Patrick suits up after long absence
A welcomed sight in Philadelphia this morning:
It's been a long road to get to this point for Nolan Patrick, the Flyers' second overall pick in 2017. The 22-year-old was sidelined for the entire 2019-20 season (including training camp) after being diagnosed with a migraine disorder in September 2019. The centreman wore a regular practice sweater — not a non-contact one — and skated with Travis Konecny and Carsen Twarynski on Monday.