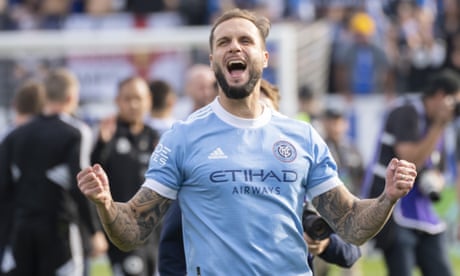 MLS franchise once helped itself to some of the Premier League side's best young players. Those days are over, although that's not necessarily a negative
Before New York City FC, there was only Manchester City under the City Football Group (CFG) umbrella. The establishment of Major League Soccer's 20th franchise in 2013 marked the creation of a new global soccer entity that would soon enough stretch across five continents and count several clubs among its network, but CFG's first outpost outside the UK was in New York.
This was to NYC FC's benefit. While Manchester City has always been CFG's primary focus, a strong connection was forged between the Premier League and MLS siblings. Four City players were signed to be part of NYC FC's squad for their debut season in 2015. Over the next few years, City sent some of their prospects (including Angelino and Yangel Herrera) to the Bronx for first-team experience and NYC FC sent some of their best players in the other direction – see Frank Lampard and Jack Harrison.