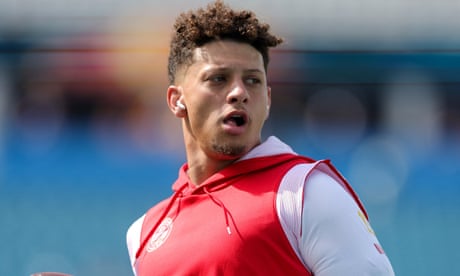 Chiefs quarterback is the reigning NFL MVP
Deal brings him in line with other top quarterbacks
The Chiefs and reigning NFL MVP Patrick Mahomes agreed to a restructure of his 10-year, $450m contract that gives him a substantial boost in pay over the next four seasons.
Equity Sports CEO Chris Cabott, who has helped to represent Mahomes going back to his draft year, told ESPN that the quarterback will make a guaranteed $210.6m from this season through the 2026 season, the most ever for a four-year span. That would represent a substantial increase over the salary on his latest deal, which ties him to the Chiefs through the 2031 season.