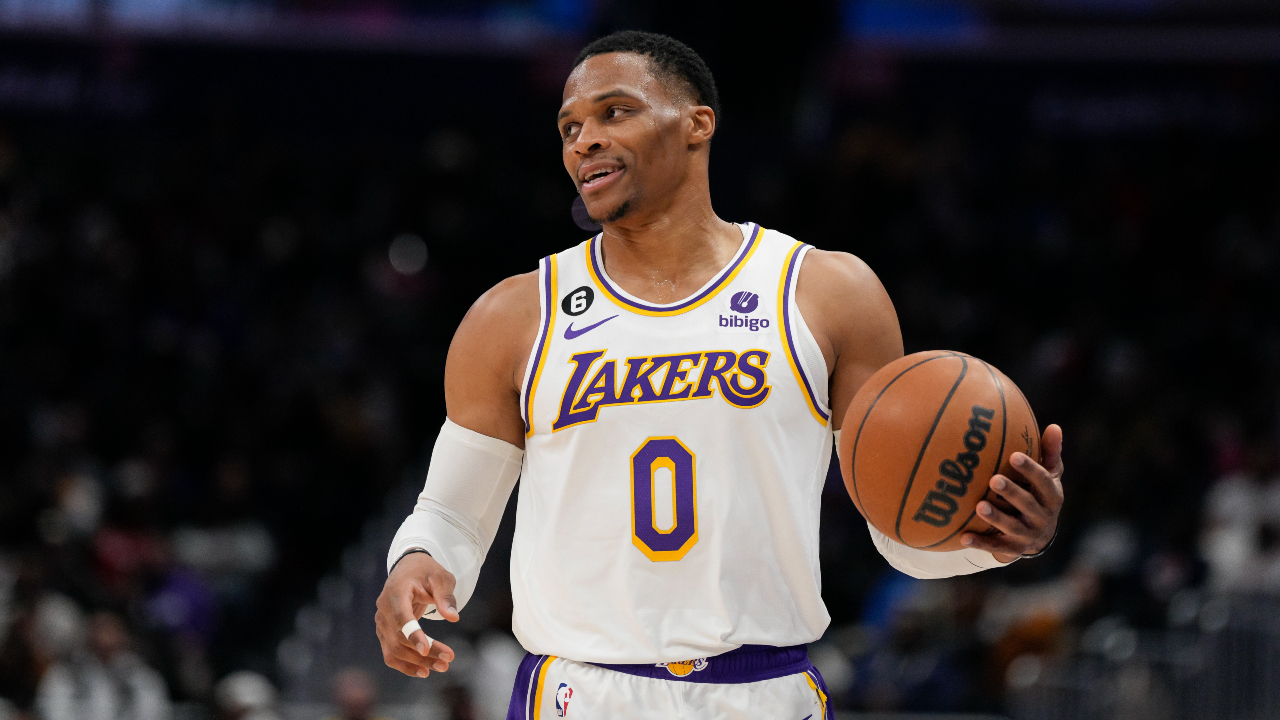 The Los Angeles Lakers, Utah Jazz and Minnesota Timberwolves have finalized a three-team deal that will send Russell Westbrook to the Utah Jazz and D'Angelo Russell to the Los Angeles Lakers, according to multiple reports.
The full trade is reportedly as follows:
To Los Angeles: D'Angelo Russell, Malik Beasley, Jarred Vanderbilt
To Utah: Russell Westbrook, Juan Toscano-Anderson, Damian Jones, top-4 protected Lakers first-round draft pick in 2027
To Minnesota: Mike Conley, Nickeil Alexander-Walker, second-round picks in 2024 (lesser of Washington and Memphis), 2025 (Utah) and 2026 (Utah)
Westbrook, who joined Los Angeles less than two years ago, didn't mesh on the court with Lakers stars LeBron James and Anthony Davis, leading to his name circulating in trade rumours well before the 2022-23 season began. He averaged 15.9 points, 7.5 assists and 6.2 rebounds this season for a Lakers team that is 13th in the Western Conference,
The nine-time All-Star and 2017 NBA MVP could potentially be bought out of his contract by the Jazz. Westbrook is making just over $47 million in the final year of his contract this season.
Should Westbrook be bought out, Bleacher Report's Chris Haynes reports the Los Angeles Clippers and Chicago Bulls have interest in securing his services.
A report earlier Wednesday by ESPN's Adrian Wojnarowski said Westbrook and Lakers head coach Darvin Ham got into a "brief, heated verbal exchange" at halftime of the team's 133-130 loss to the Oklahoma City Thunder. The two later resolved their differences, Wojnarowski reported.
With the trade, the Lakers have significantly revamped their roster.
Russell, an All-Star in 2019, rejoins a Lakers franchise that drafted him second overall in 2015 and presumably becomes the team's starting point guard. The 26-year-old pending unrestricted free agent is averaging 17.6 points and 6.2 assists this season, shooting 39.1 per cent from three.
Beasley adds shooting and a depth scoring option as a guard, while Vanderbilt, a forward, brings shooting, passing and defensive versatility.
By acquiring the Lakers' 2027 pick, the Jazz now have 15 unprotected or lightly protected first-rounders through 2029.
The Timberwolves, meanwhile, receive Conley to replace Russell at point guard. The 35-year-old veteran is averaging 10.7 points and 7.7 assists this season and has one season left beyond this year on his contract.
Minnesota also gets Canadian Alexander-Walker in the deal. The 24-year-old from Toronto joins his third team in his fourth NBA season.