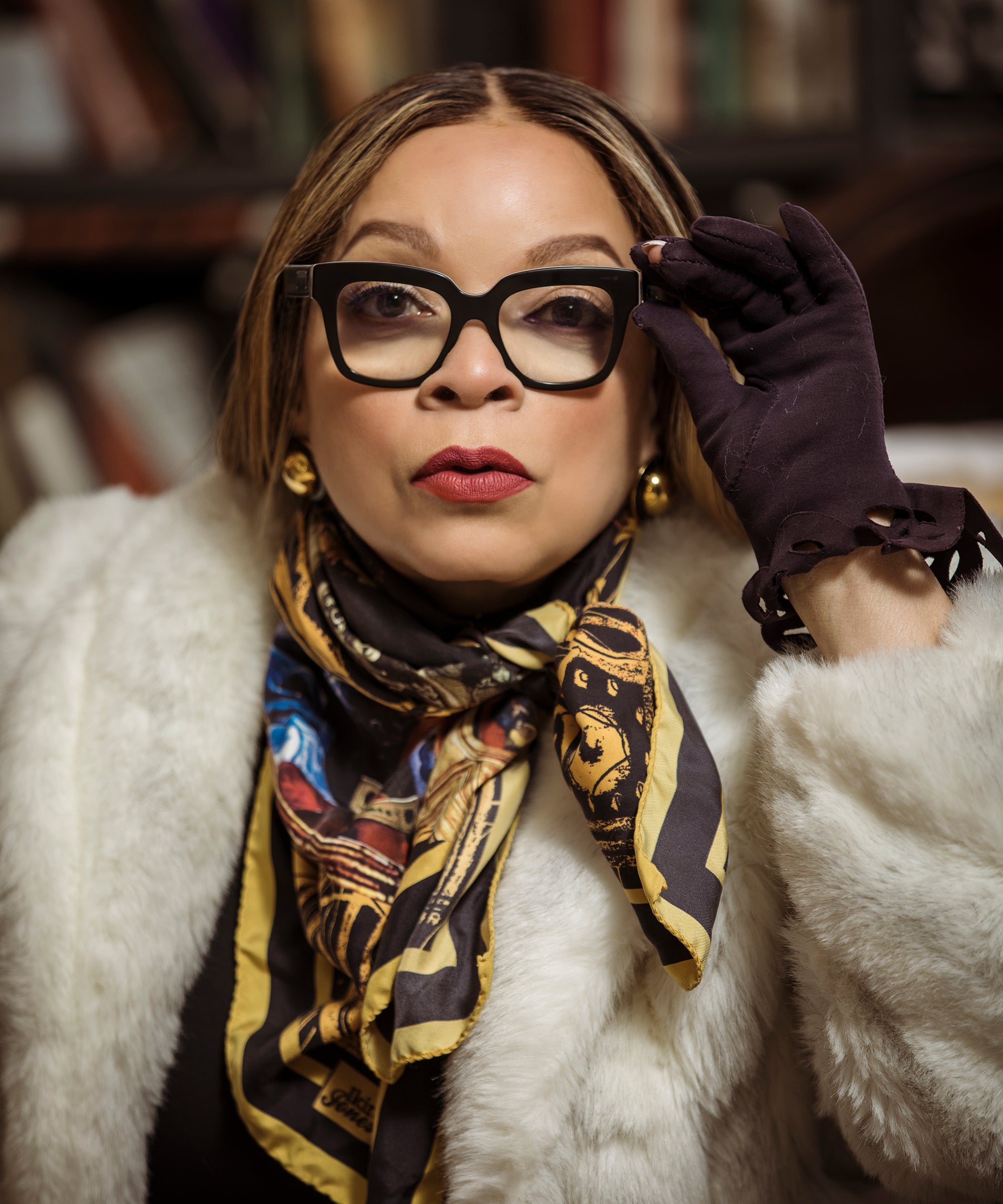 R29Unbothered continues its look at Black culture's tangled history of Black identity, style, and contributions to the culture with ROOTS, our annual Black History Month series. In 2022, we're exploring Black excellence while celebrating where our past, present, and future meet.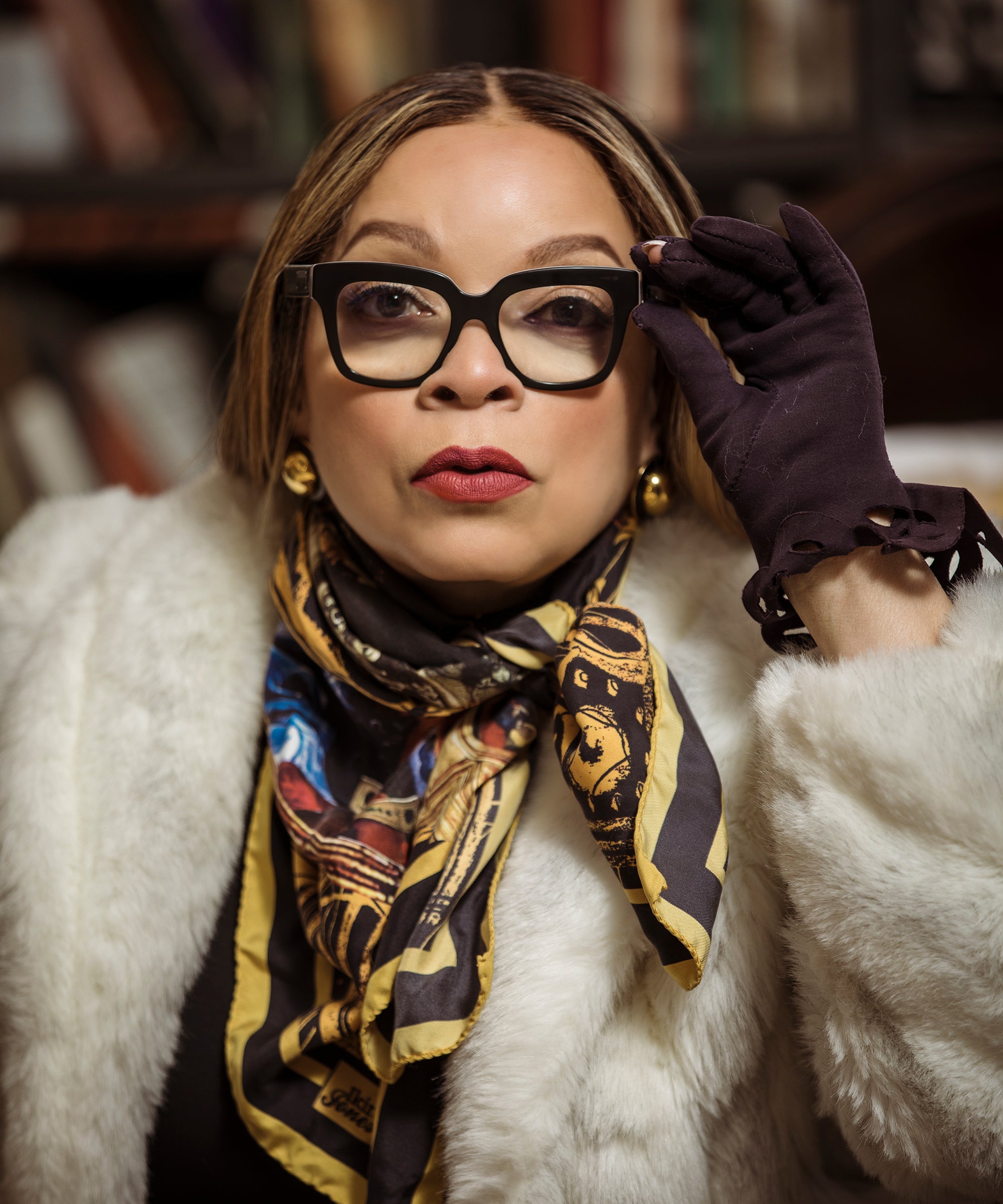 As much as we celebrate Black Excellence in art, fashion, film, and TV, we don't talk enough about the important figures behind the TV shows and movies that are also cultural moments. One woman who deserves all her flowers is Ruth E. Carter, the Oscar-winning costume designer who has been part of the television and film industry for 40 years. "This has been a long time coming," Carter said when she finally won the costume design, Oscar for Black Panther in 2019. Long before the Academy caught up to her greatness, Carter was instrumental in bringing Black culture to the forefront of entertainment.
Many of the projects Carter has worked on are rooted in Blackness and in Black history, including classics like Malcolm X and What's Love Got To Do With It and more recent projects like Coming 2 America. With Crooklyn, for example, the costume designer had to get personal in order to capture the essence of a particularly Black moment in New York City history authentically, so she relentlessly sourced clothes from that era. "Costume designing is a storytelling medium, and the making of Crooklyn was a little autobiographical," she shares with R29 Unbothered in a Zoom interview. "It was Spike's family story, so I really wanted to evoke the time and also get all of the particulars about his special family together. We had all the kids wear vintage mismatched pajama pieces that I found in an old store in Brooklyn on Flatbush that had closed down," Carter says. "That's part of the magic of storytelling: to be able to find vintage pieces and put them into the story to create this world that really did exist."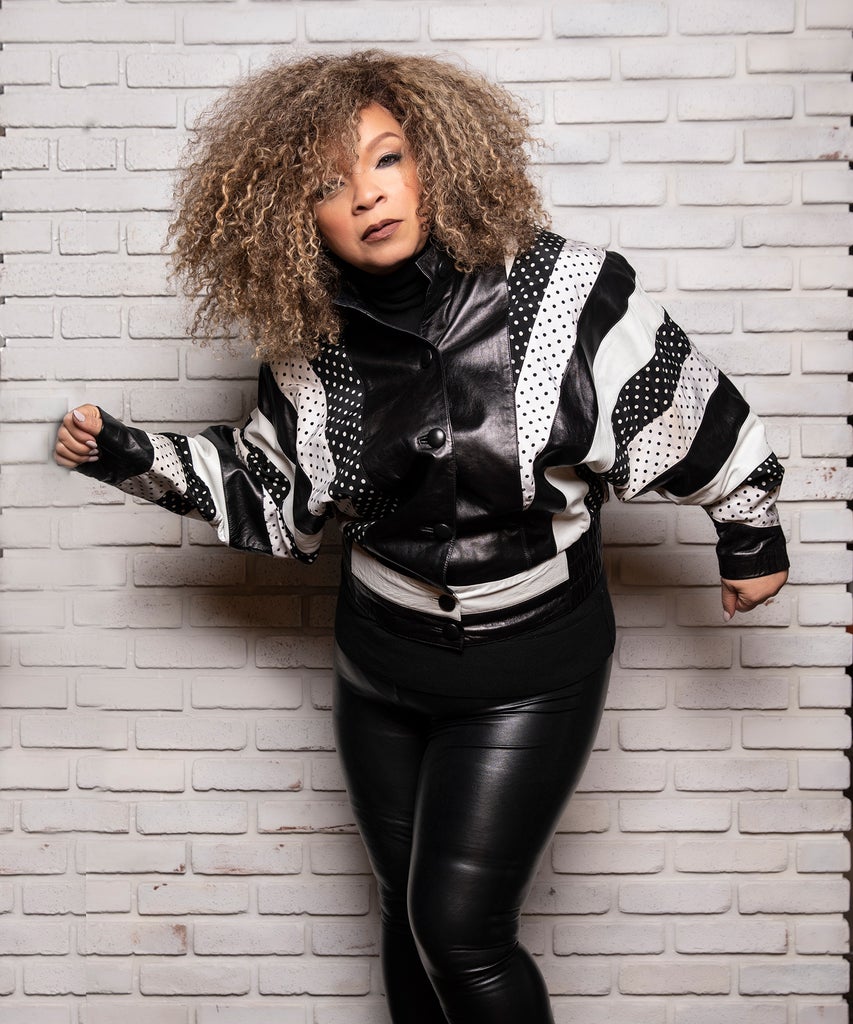 As a veteran in the industry, Carter has experienced firsthand how costume designing has evolved over time. From the early years of working with Spike Lee to now, she has mastered the skill of sourcing items for a particular time period. One skill Carter still stands by is research — knowing what people were wearing, what they were like, and what was going on in the world at the time. "I really do direct my focus towards the people and the culture," Carter explains. "We went through several eras in Malcolm X, and the further back you go, for example into the 1920s, the more difficult it is to hone in because pieces from that time get more and more scarce. However, in films such as Tina Turner's life story and Coming 2 America, you saw more Afro-futurism through the lens of what Black people were doing back then. In the 70s, the blaxploitation era looked different from the hippy era."
When asked about how the industry could do a better job highlighting the Black women in costume designing today, Carter proudly shouts out the aesthetics of Shiona Turini, (Insecure), Marci Rodgers (Passing), and Antoinette Messam (The Harder They Fall), expressing pride in their amazing work. Her profession isn't always front-facing and not many people know all that it entails, so it's refreshing to see our community witness the success of young Black women working their way up in costume design. "As a costume designer, I hold them up and toot their horn," Carter says of the next generation. "It's up to us to make sure that they are seen and celebrated."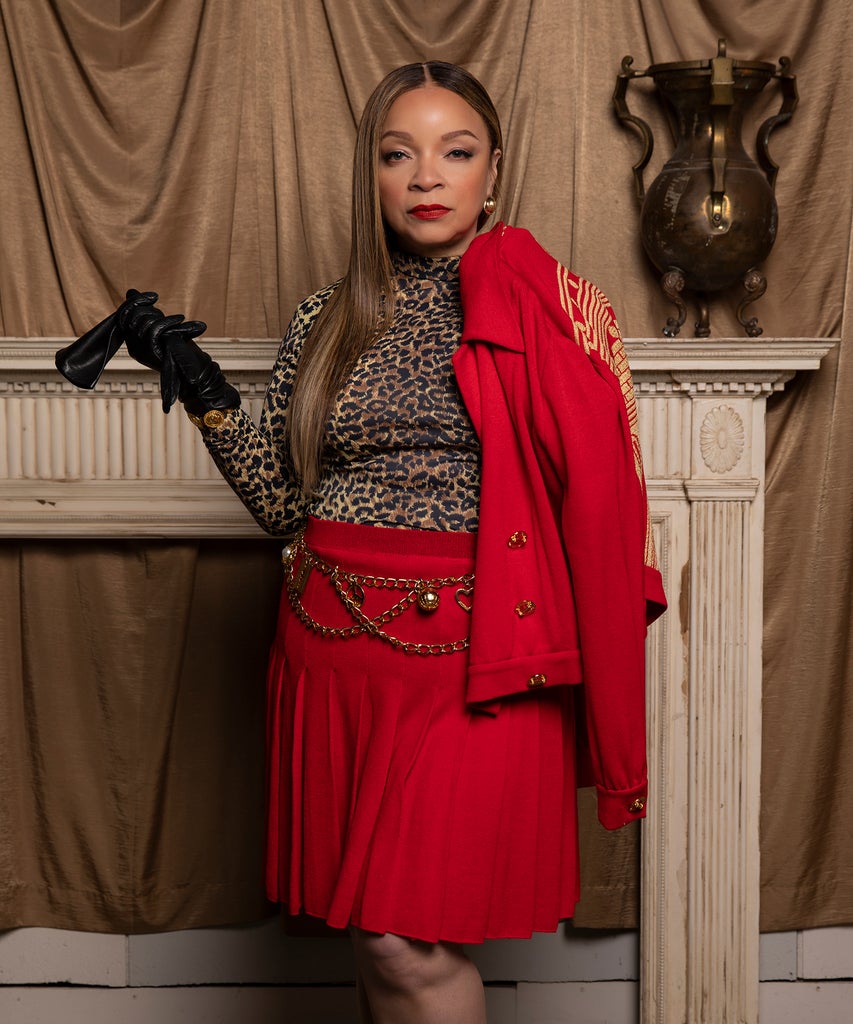 "I represent 35 plus years of working hard," she continued. "And when I received the Oscar, I felt like I enlightened the world to [see]us as storytellers, as Black women, as costume designers. It meant a lot to me. It meant so much to the culture. It meant a lot to the film industry."
Costume designing is now being more appreciated in various ways; social media is populated with accounts dedicated to a show or specific character's style, and TV shows and movies are sharing more behind-the-scenes footage talking to costume designers about storytelling through wardrobing. For Carter, it's important that Black people hoping to break into the costume design industry not only see what she's been able to do, but also have accessibility to get started on their own. That's why she's partnered with Thrilling, a Black and woman-owned online vintage marketplace. Together, they've announced their Vintage Studio Service program, which aims to connect costume designers and production companies to secondhand and vintage boutiques across the country for TV and film projects.
While shopping continues to shift to virtual spaces during the pandemic, Carter's partnership with Thrilling couldn't have come at a better time for upcoming costume designers and vintage boutiques that solely depend on foot traffic for sales. "Thrilling gives us an opportunity to do what we love and what we know so well by collecting for us and putting it in one space, especially in the climate that we're in," says Carter.
Founder and CEO Shilla Kim-Parker couldn't think of a better person to partner with — after all, Carter is a legend. "The fact that we're casually sitting around and having a conversation with the Ruth E. Carter is insane to me," Kim-Parker gushed during the Zoom conversation. "She has led the way for decades. She's an innovator and master storyteller, [which is]seen in her ability to create impactful storytelling with her clothes and costume design for her film and television projects. That's why the best directors and producers in the history of cinema call on Ruth to help them tell rich and complex stories."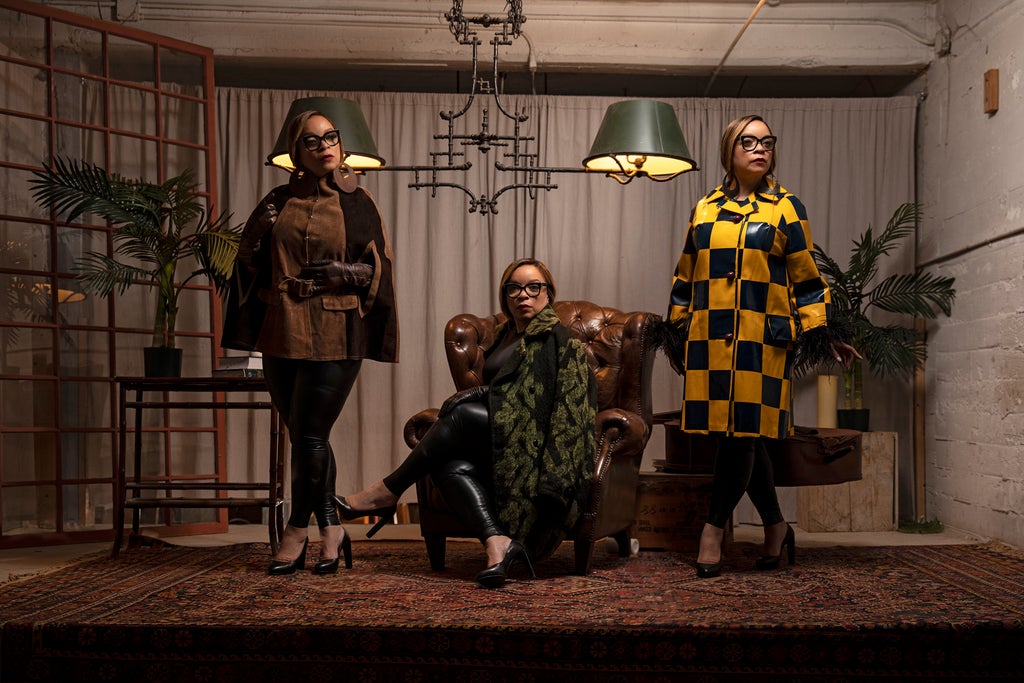 As we celebrate our culture and history this month, it's important that we honor the past. But let's also celebrate the present by giving flowers to Ruth E. Carter and other trailblazers who are still moving our culture forward through their work. With an expert eye for style and a thumb on the heartbeat of Black culture, Carter's passion for costuming has elevated some of the most important stories of our time.
Like what you see? How about some more R29 goodness, right here?
10 Decades Of Black Rock With Grace Gibson
How Natural Hair Has Influenced A Generation