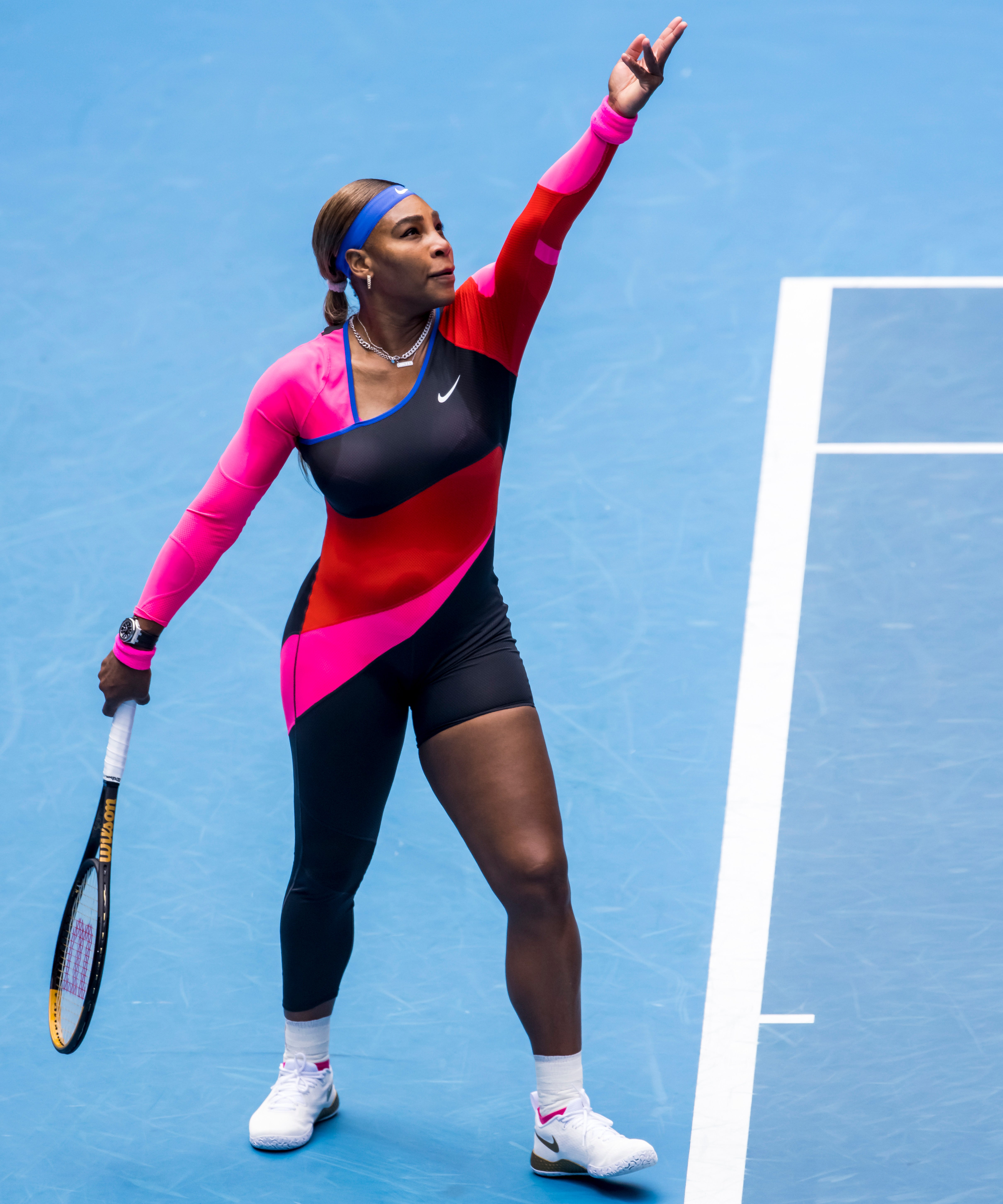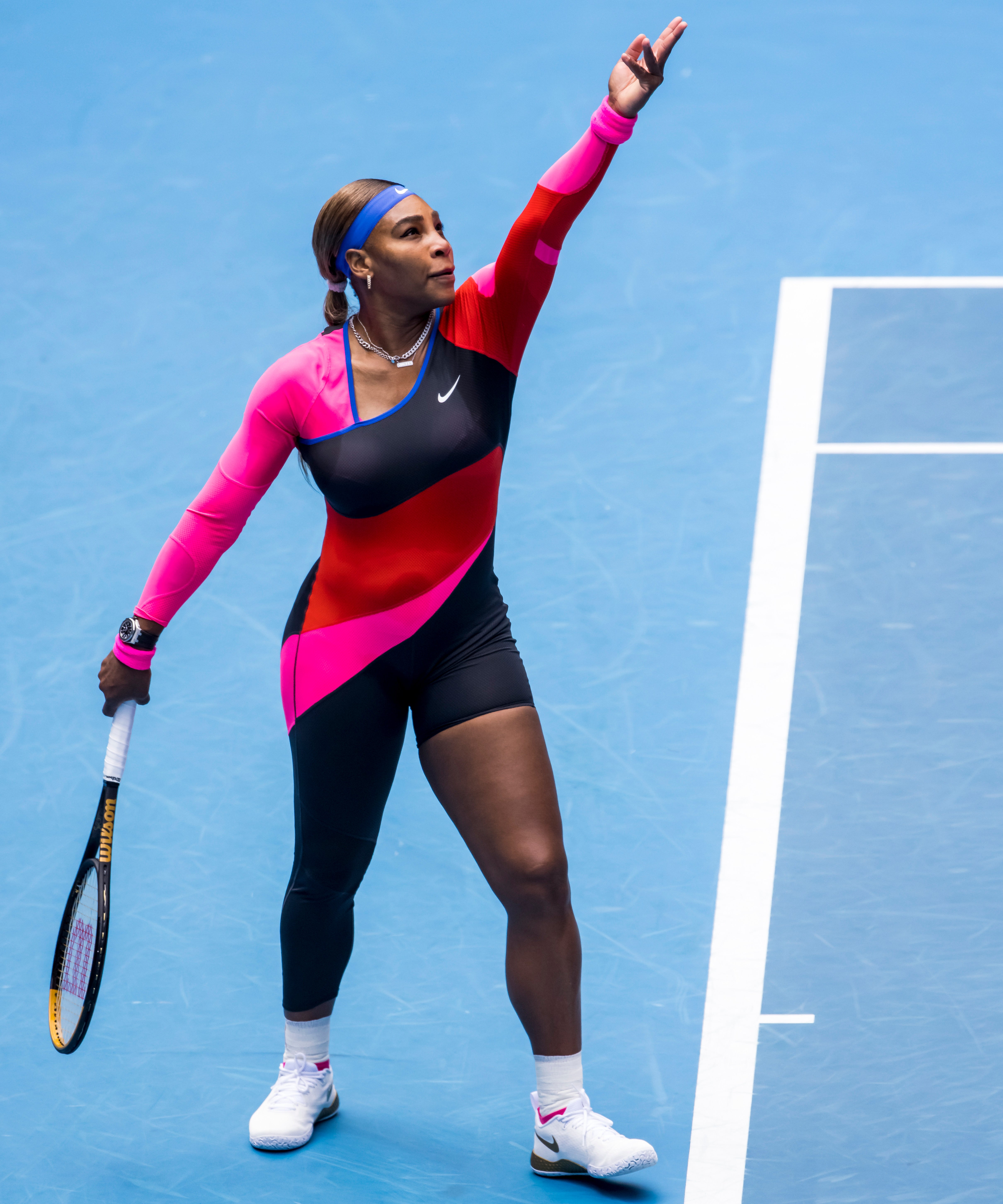 On Sunday, while over 96 million people were watching the Super Bowl, Serena Williams was across the world in Melbourne, Australia, playing in the first round of the Australian Open and wearing an outfit fit for a fashion runway. For her first match, during which she defeated Laura Siegemund, Williams chose a pink, red, and black asymmetric catsuit by Nike, which featured one short leg and one long one. And while fashion-forward is likely the first descriptor that popped into your head after spotting the look (guilty!), Williams' one-legged catsuit was much more than just stylish. Following the match, Williams told reporters that her look was inspired by Flo-Jo.
Florence Griffith Joyner was an Olympic gold medalist and track star who, to this day, holds the world records in the 100- and 200-meter events. In addition to her athletic prowess, Flo-Jo was also known for her incredible sense of style. "Her fashion [was]always changing and her outfits were amazing," said Williams during the post-match press conference. "So, this year, we thought [about]what we could do to keep elevating Serena Williams on the court, and the Nike team actually thought of this design, inspired by Flo-Jo, and I just thought, This is brilliant."
"This year we thought of what can we do to keep elevating the Serena Williams on the court."

The story behind @serenawilliams's #AO2021 outfit 🙌 #AusOpen pic.twitter.com/xpN288AXsp

— #AusOpen (@AustralianOpen) February 8, 2021
As Williams stated, during her reign on the track, Flo-Jo wore countless fashionable looks, with her signature being one-legged tracksuits. She was also known for adding jewelry and belts to her track 'fits, and opting for unusual (for sports, at least) materials like lace. "[She] was someone who wanted to make a fashion statement, as well as do it while running so fast you could barely see the fashion," said Phil Hersh of The Chicago Tribune on ESPN Classic's SportsCentury series.
Williams, too, has become known for her standout court fashion, with looks ranging from an all-black Nike catsuit (that led to the sexist ban of the silhouette by the French Tennis Federation in 2018) to a one-shoulder tutu dress courtesy of Off-White's Nike collaboration that she wore just days later at the U.S. Open.
Williams will take the court again, this time to play the unseeded Nina Stojanovic, on Tuesday.
Like what you see? How about some more R29 goodness, right here?
Serena Williams Is The GOAT. Let's Just Say It.
Venus Williams Wants You To Feel Like A Superhero