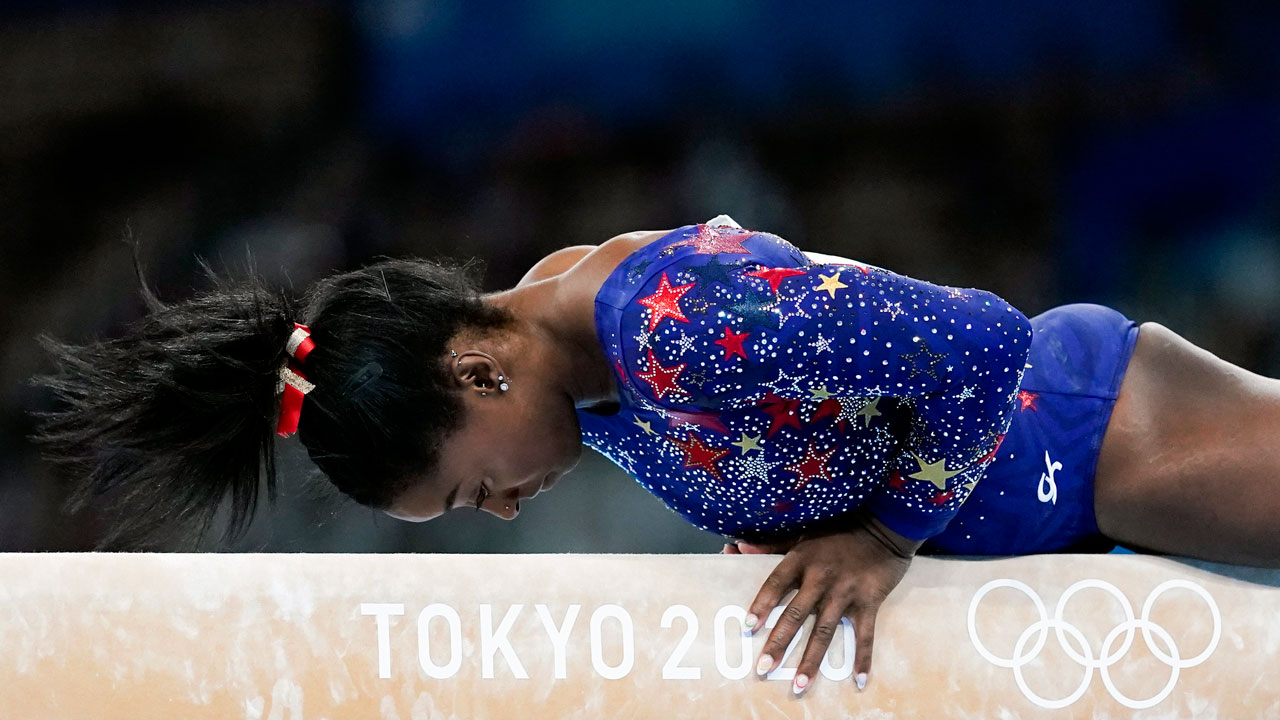 Gymnastics star Simone Biles will return to competition at the Tokyo Olympics in Tuesday's balance beam final, USA Gymnastics announced.
"We are so excited to confirm that you will see two U.S. athletes in the balance beam final tomorrow – Suni Lee AND Simone Biles!! Can't wait to watch you both!" USA Gymnastics said.
Biles, who cited the need to improve her mental health initially withdrew from the women's team final. The U.S. ended up winning silver in the event. The 24-year-old stated she was shaking before the team final and that she withdrew after realizing that the "mental's not there."
The six-time Olympic medalist did not participate in the first three individual apparatus finals and has not competed since July 27. She won bronze in the balance beam even back in 2016 and qualified for Tuesday's final on the first weekend of the Games.