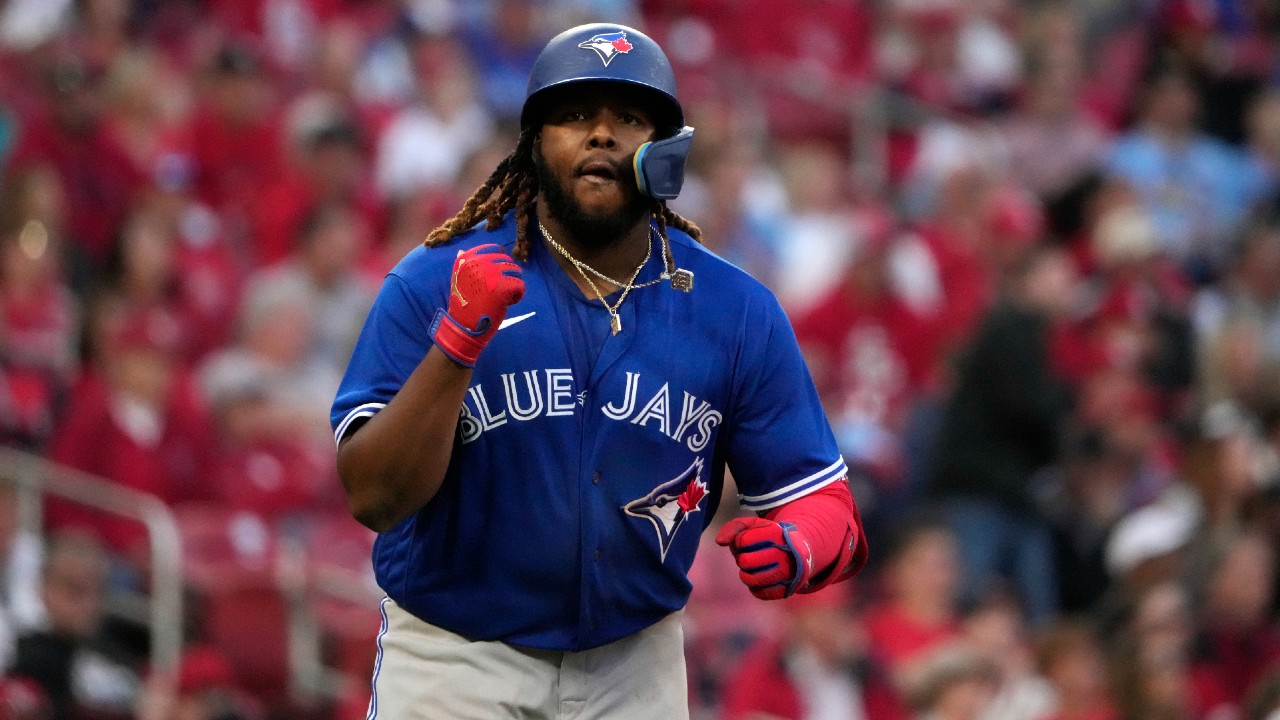 ST. LOUIS — Opening day or not, that was a lot. Nineteen runs on 34 hits. A combined 14 pitchers. A steady stream of late-game leverage. A three-hour 38-minute time of game despite the pitch clock and not including Adam Wainwright's surprise two-plus minute take on the Star-Spangled Banner before the festivities started.
And at the end, star power versus star power. Vladimir Guerrero Jr. first stemmed a St. Louis Cardinals rally in the seventh inning with a brilliant stab of a Tommy Edman chopper before making an off-balance throw home to save a run, then fought off 102.9 m.p.h. Jordan Hicks heat for a two-run single that put the Toronto Blue Jays up 8-7 in the eighth. Then it was a Lars Nootbar walk, a Paul Goldschmidt double and a two-run Nolan Arenado double off Yimi Garcia in the bottom half that restored a 9-8 lead for the defending National League Central champs.
Not even Ryan Helsley, the other fire-breathing dragon in the Cardinals bullpen who came up in trade discussions between these two clubs during the off-season, could lock down that lead as he walked Whit Merrifield to open the ninth, Kevin Kiermaier followed with a base hit, George Springer flared an RBI single just into shallow left and Guerrero delivered a go-ahead sac fly.
Finally, Jordan Romano, the eighth Blue Jays pitcher of the day, put a lid on the madness, locking down a bonkers 10-9 season-opening victory before a festive crowd of 47,649 at Busch Stadium.
Such was the depth of drama at the end that the rough outings for all-stars Alek Manoah and Miles Mikolas, each of whom lasted only 3.1 innings and allowed five earned runs, could be easily forgotten.
In between there was so much to take in, from Manoah finding his velocity but still taking damage, to the defensive upgrades immediately showing dividends to clever baserunning helping to make the difference in the end.