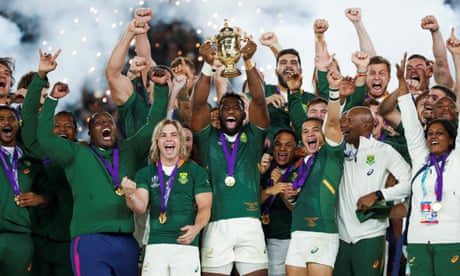 Richer nations will have to share the spoils if the proposed Nations Championship is to finally get off the ground and change rugby union's future
Theoretically this was the week when rugby entered a brave new world. It has certainly been a momentous-sounding few days courtesy of World Rugby's historic decision to hold – for men and women respectively – the 2031 and 2033 World Cups in the USA, the tantalising possibility of a sold-out Twickenham for a women's final in 2025 and renewed optimism about a Nations League tournament finally becoming reality.
At the very least the tectonic plates of the old sport are shifting. Which sport would not relish a primetime World Cup final framed against the Manhattan skyline or access to a land of opportunity for both sexes? It is a universe away from the pie and pint amateur days when a Barbarians Easter tour to Penarth was pretty much the height of cross-border sophistication.