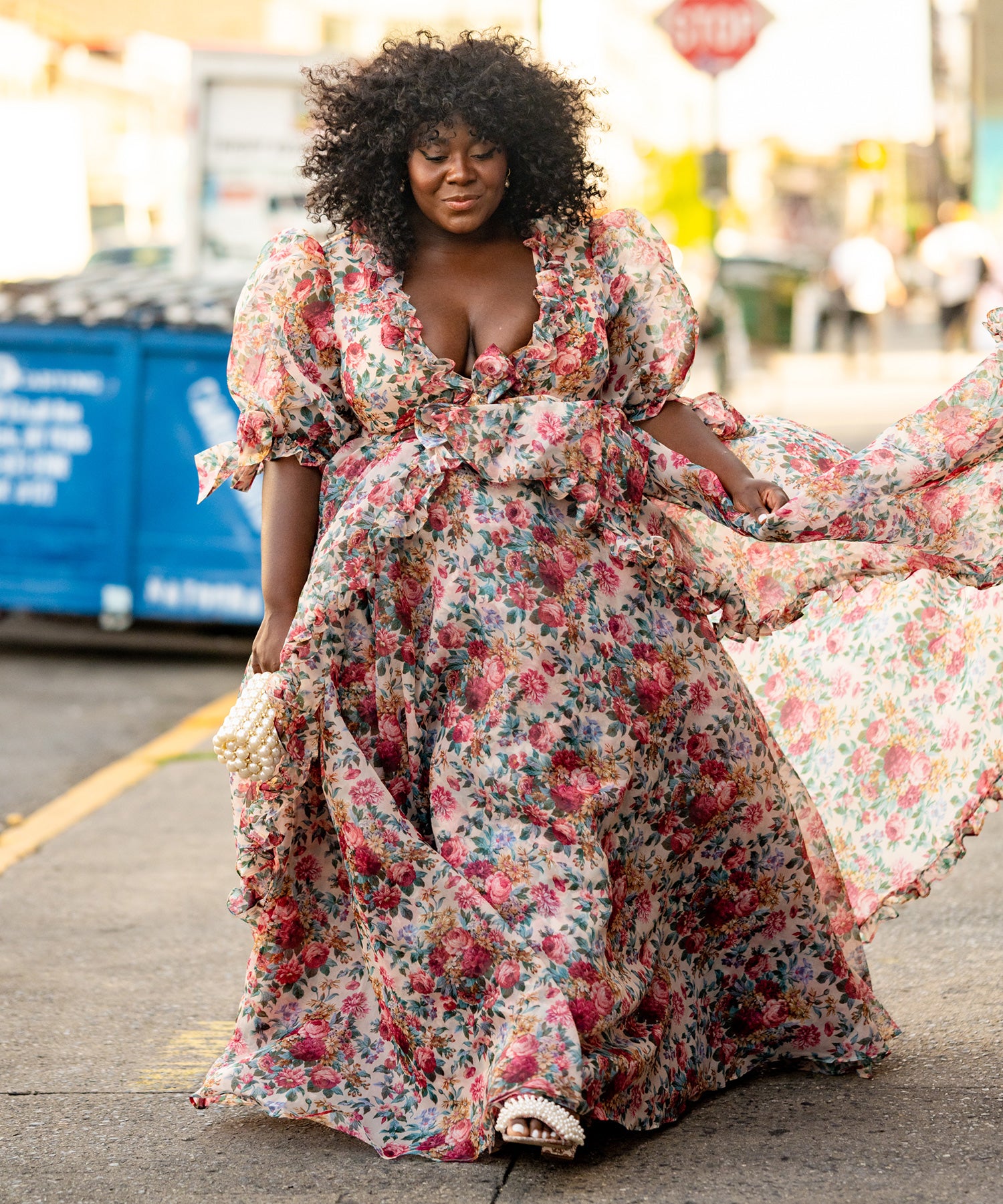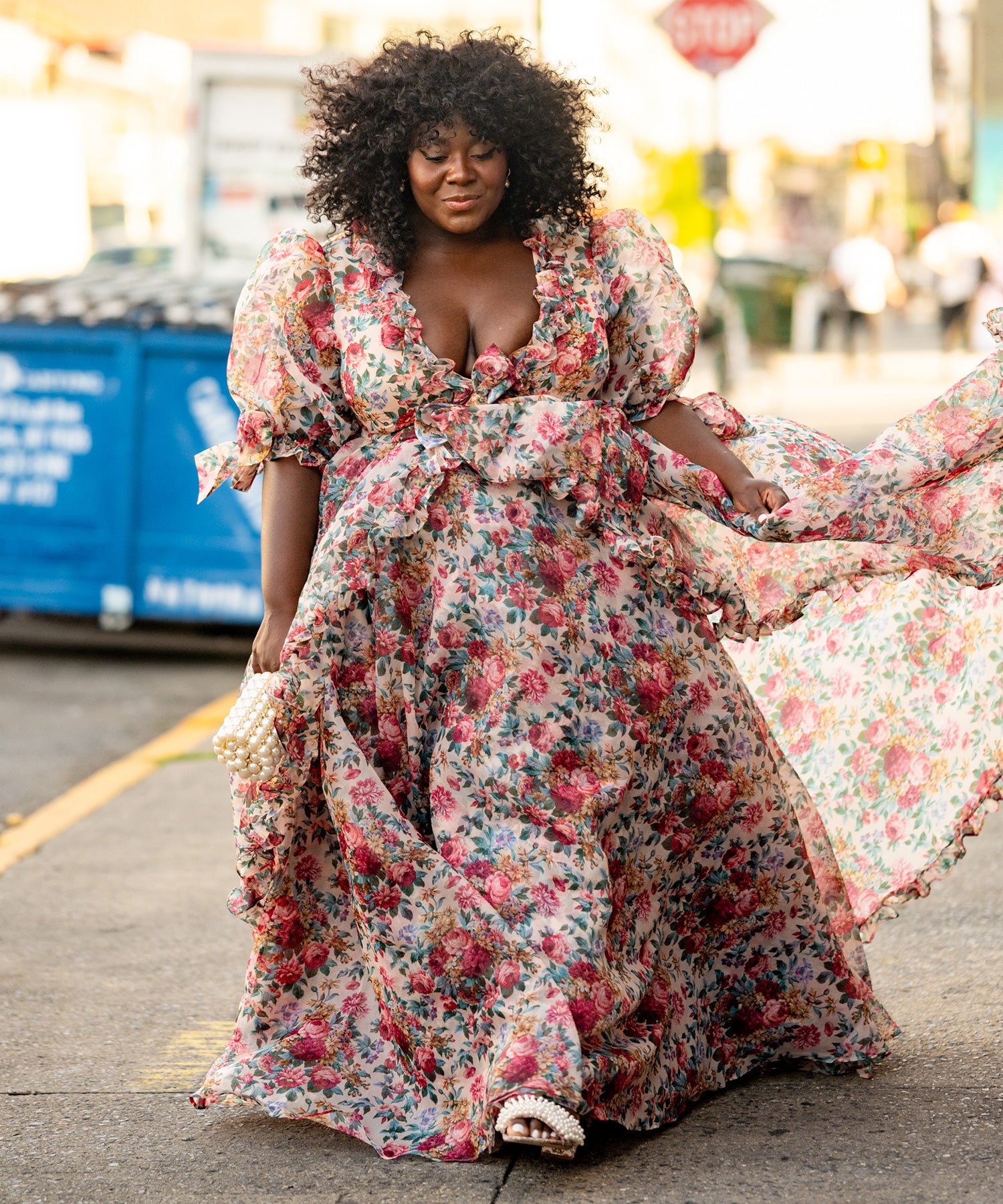 Fashion Month's spring 2023 season turned out to be a disappointing downslide in plus-size representation on the runways. With brands that typically make headlines for their inclusive runways (like New York's Chromat) opting out of the season, the absence of size diversity was palpable. According to InStyle, only 30 of the 327 brands shown offer size 20 and up. But aside from the lack of representation on the runway, there was another huge part of fashion month where plus-size people were snubbed: street style.
Last year, I developed a course titled "Call to Action: Inclusion in Fashion" under LIM College's Diversity, Equity, and Inclusion minor program. For a research project, my students were tasked with reviewing street style images from the September/October shows to collect data on the presence of plus-size people.
Out of the 34,500 images reviewed on Getty Images, only 134 (0.4%) featured plus-size subjects across New York, London, Milan, and Paris.
While Fashion Spot's Diversity Report — which provides statistics on model diversity across each season's shows — hasn't released the official statistics for the spring 2023 season, fall 2022 saw a record 2.34% of plus-size models featured. While still a shockingly low number, it means there were nearly six times more plus-size models on the runway last season than plus-size attendees captured this time around.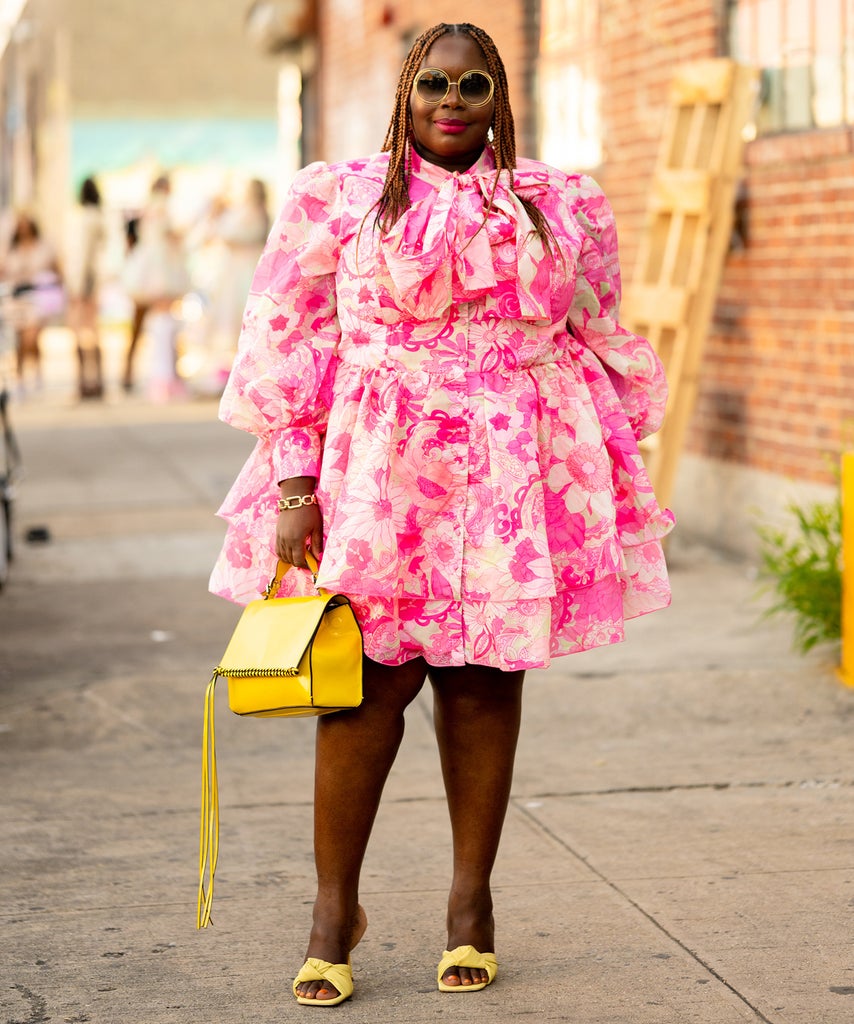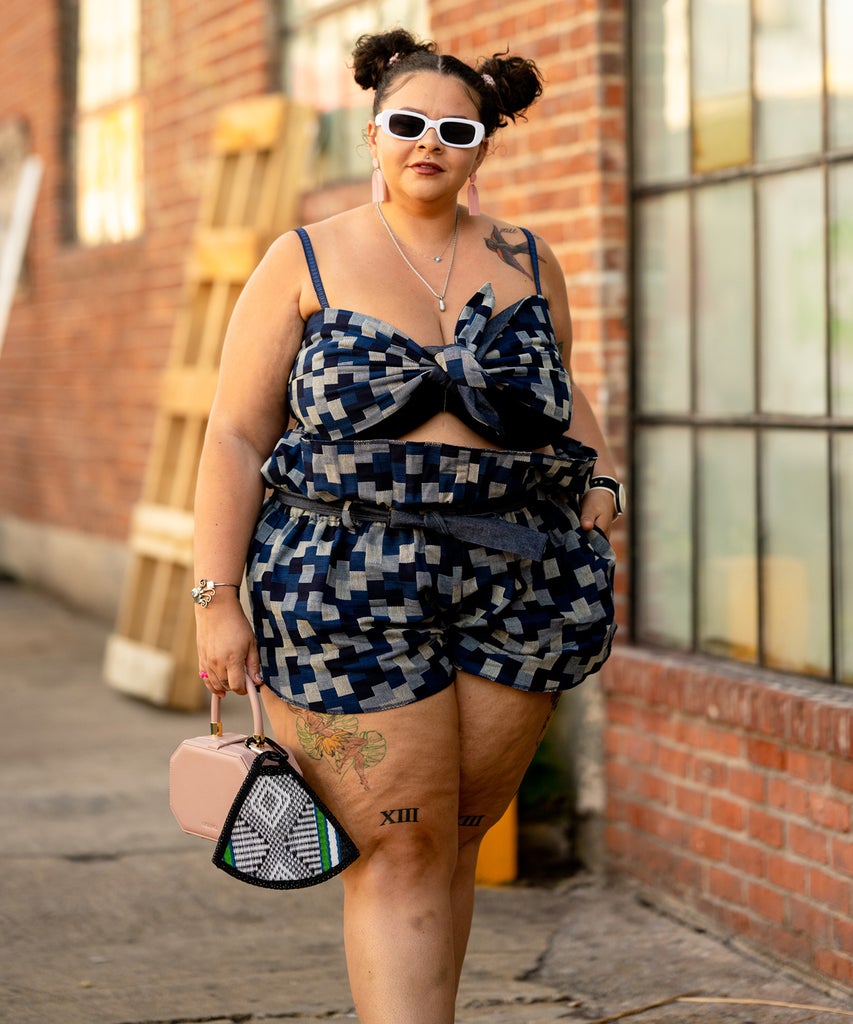 When you take into account that the average woman in America is a size 16-18 and that 68% of women in the United States are considered plus-size — meaning a size 14 and above for most U.S. retailers — these numbers are even more jarring. According to fashion photographer and writer Anastasia Garcia — who is behind several Chromat campaigns and whose work was featured in the documentary Straight/Curve — this isn't because there is a shortage of plus-size people working in fashion.
"We work in fashion, we're at these shows. We're just ignored," she says. "I've been at the shows many seasons and watched as photographers fawn over thin attendees while dropping their cameras and looking away from plus-size people."
Sarah Chiwaya, the fashion blogger behind Curvily, shares a similar experience: "It is wild — and wildly obvious — what is going on when the photographers lower their cameras en masse when a fat person walks up or stare straight through them only to start snapping furiously when a thin person comes around the corner. So many of the photographers seem like they just cannot recognize style unless it is on a thin body — and often the body itself seems to be the real draw."
Danielle Combs, senior creative editor at Hypebae, describes the irony of this exclusion by pointing to the history of street style photography: "[It] was pioneered by beloved photographer Bill Cunningham, who looked to real people [and]was strictly against documenting celebrities." She notes that the parameters for capturing street style have since changed to focus more on celebrities and influencers: "Clout is now a form of currency in the industry. I often find that street style has become more of a spectacle centered around notoriety versus highlighting individuals who possess a discerning sense of style."
With Fall 2023 season about to kick off, is there hope for change?
Garcia believes that the responsibility to rectify the problem "lands in many hands," the first being the publications that publish the photos. According to her, the magazines and sites running the photos should be "demanding body diversity" from their photographers. Combs echoes this sentiment, stating that the current state of street style "is both a reflection of personal bias and media bias, especially in an industry that continues to perpetuate archaic, Western standards that celebrate whiteness."
Then there are photographers who need to examine their own biases. "Photographers are silently very powerful forces in media," says Garcia. "The images photographers create influence culture and inform beauty standards. For that reason, photographers hold tremendous responsibility… Many photographers harbor deep fat-phobic inclinations. A fact that is made perfectly clear by who they choose to shoot at fashion week, and who they showcase in their portfolios."
Karya Schanilec, a street style photographer based in New York City (whose photos are featured throughout this piece), agrees, adding that the problem stems from photographers and media "deprioritizing" shows that put size-inclusivity at the forefront: "I am often one of only a handful of photographers shooting outside these inclusive brands like Selkie, Chromat, or Eloquii, while there will be hundreds of photographers at less inclusive designers."
She also points back to fashion brands: "Plus-size people are still not being included in the space. The vast majority of brands that show at fashion weeks aren't size inclusive and don't have plus size models on the runway — and I mean real plus size, not size 8," she says.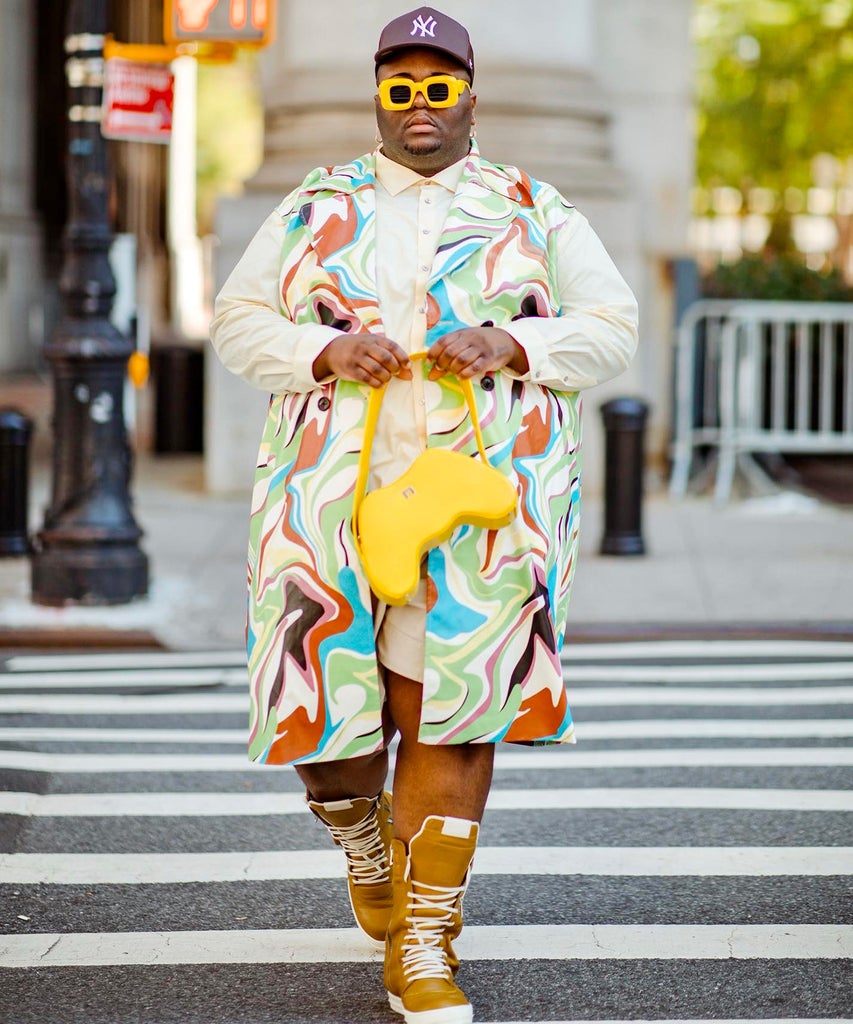 While the responsibility of change should fall on every area of fashion and media, the new generation of fashion creatives is not waiting for the industry to catch up. Jayln Ferguson, a senior at LIM College, says, "As students, we have the opportunity to be forgers… and help in making a change for the future." Ana Torres, another senior at LIM College, echoes this sentiment: "We are all stakeholders, and we all have a voice in helping to make the fashion industry more inclusive, and it is more important than ever to do so."
Armiel Chandler (pictured above), a content creator and filmmaker, is one of many plus-size influencers using his presence and platform to create more visibility for fat people in fashion, regardless of whether the photographers take note. He explains the inspiration behind his NYFW looks, stating that "my main purpose was to make sure I created a table for people that looked like me," he says. "But there's still a long way to go to make [us]feel welcomed in the space."
With forces combined, Combs says that real change is possible: "What ultimately gives me hope for the growth and/or future of the industry is witnessing formidable talents remain firm in their belief system while injecting their point of view into the world to create a more welcoming space rooted in self-love, self-acceptance, inclusivity, and representation."
Like what you see? How about some more R29 goodness, right here?
A Size-Inclusive Fashion Future Is Coming
Good American Is A Go-To For Plus-Size Denim