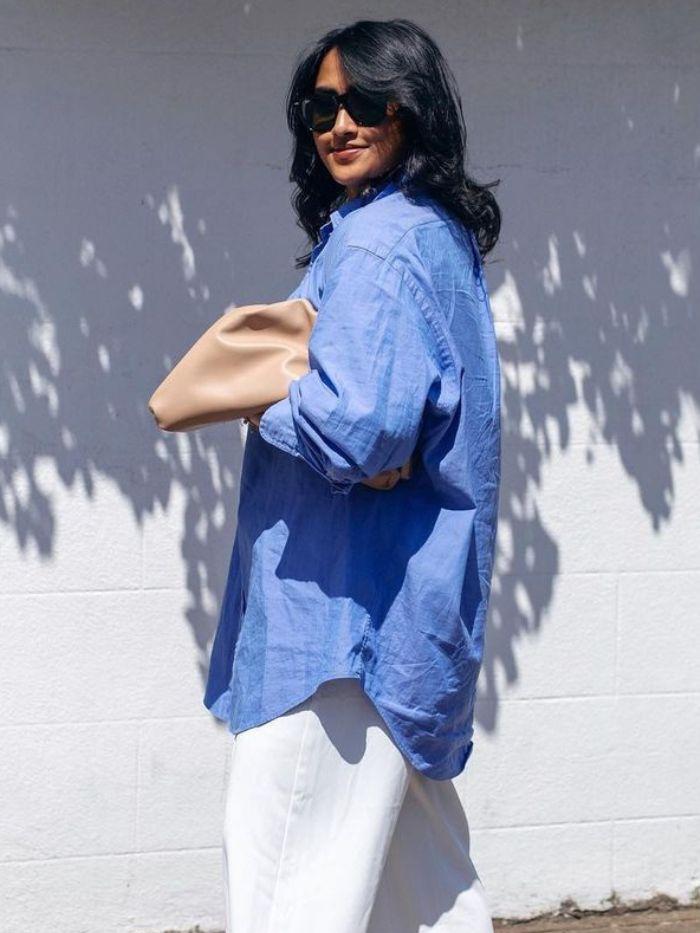 Allow me to set the scene. It's summer 2023 and you're reclining in the sun, perhaps with a chilled rosé in one hand and a book in the other. What do you imagine yourself wearing? When I think of summer dressing, the first things that come to mind are tank tops and sundresses, maybe you think shorts and sandals, but the one thing that doesn't appear in my vision is denim. Sure, jeans are the reliable, universal staple that just about everyone owns, but there are some scenarios when heavy denim just won't cut it.
As soon as the temperatures rise we need something, light, loose and airy, and if you aren't wearing a dress and not a fan of skirts, you warm-weather trouser choices might seem limited, but there is a classic piece resurfacing that gives an entirely different garment its time in the limelight, and it's one we don't give enough credit–the linen trouser.
Think about it. Pulling on a zero-fuss, no-iron pair of trousers is the ultimate in laidback summer lounge dressing. Far from the dated connotations we might have once had, linen trousers are elegant, understated, and billowy in the way that all of the best seasonal outfits should be. You could be sailing around the Amalfi coast, reclining on Bondi beach, or even shopping in the city centre, and a linen trouser outfit would still have the same impact. Whether paired with a crisp shirt, a ribbed tank top, or an oversized tee, there's nothing these trousers don't go with, and influencers and editors alike are breathing new life into this formally shelved staple. Don't believe me? Check the stores. Everyone from Net-A-Porter to Zara are investing heavily in linen trousers this year, and it's no coincidence. This easy, breezy trouser is the lazy-girl hero we've been waiting for, and in order to help find the right pair for you, I've done a round up of the very best. Keep scrolling for 16 pairs of the best linen trousers to shop now, I promise you won't regret it.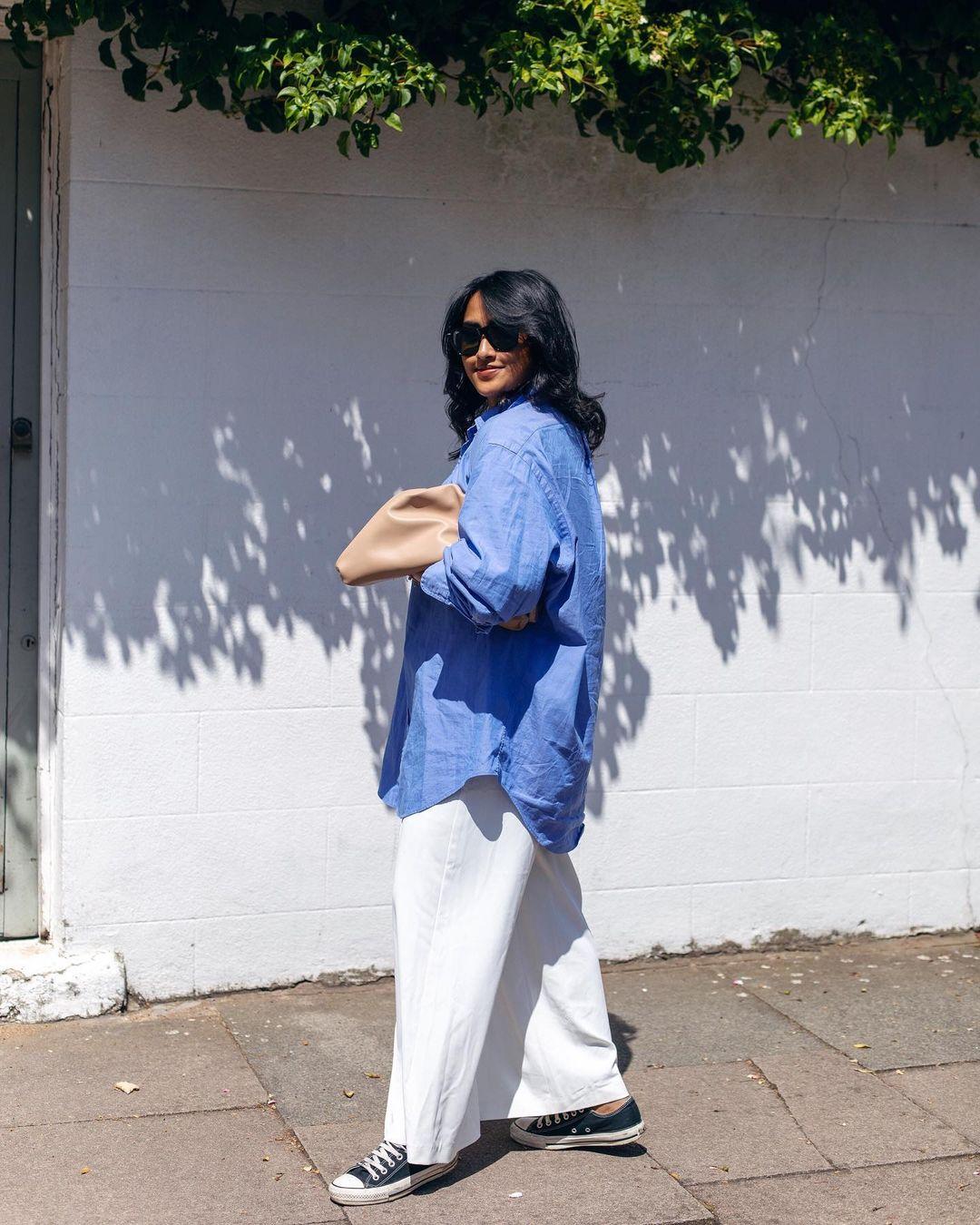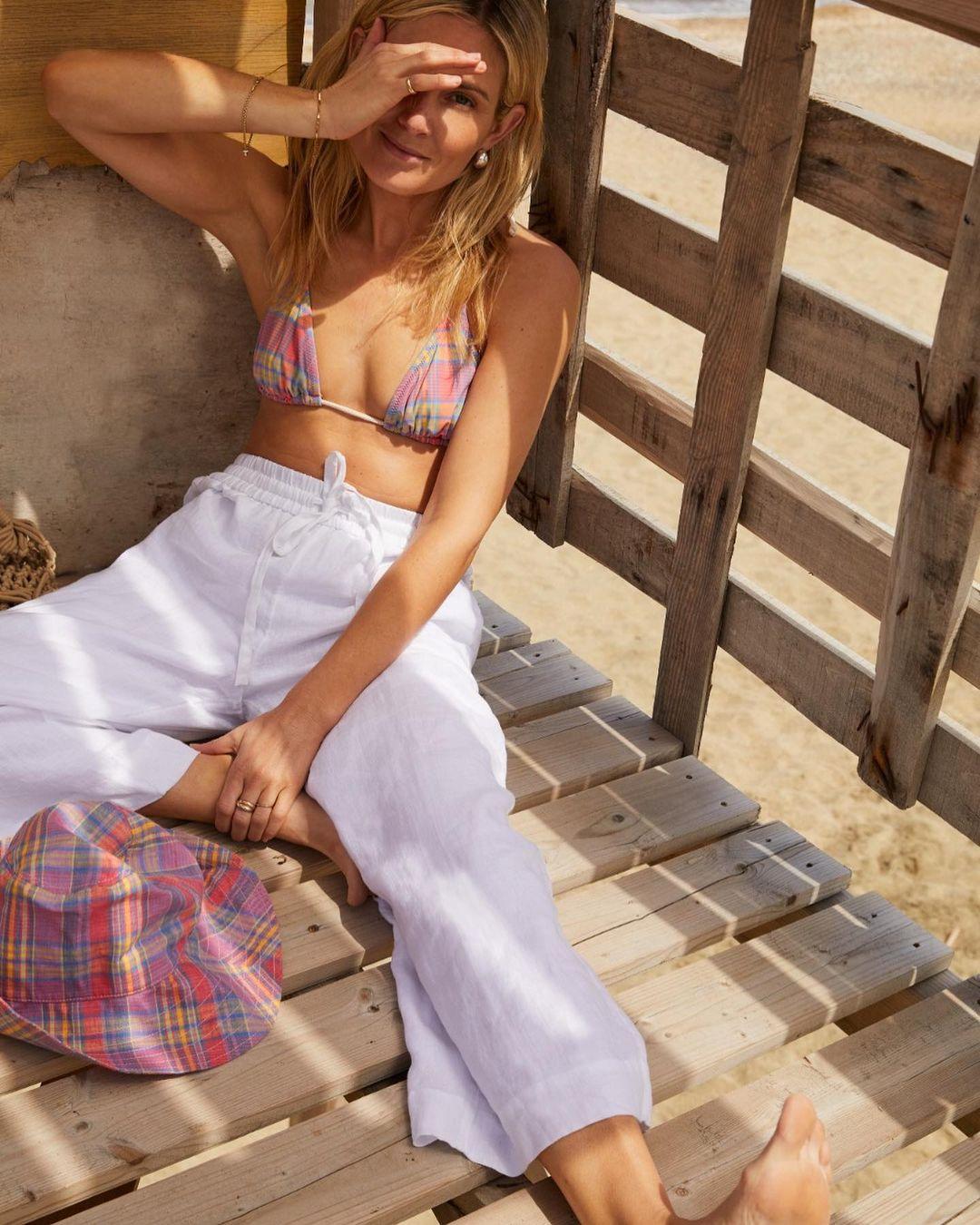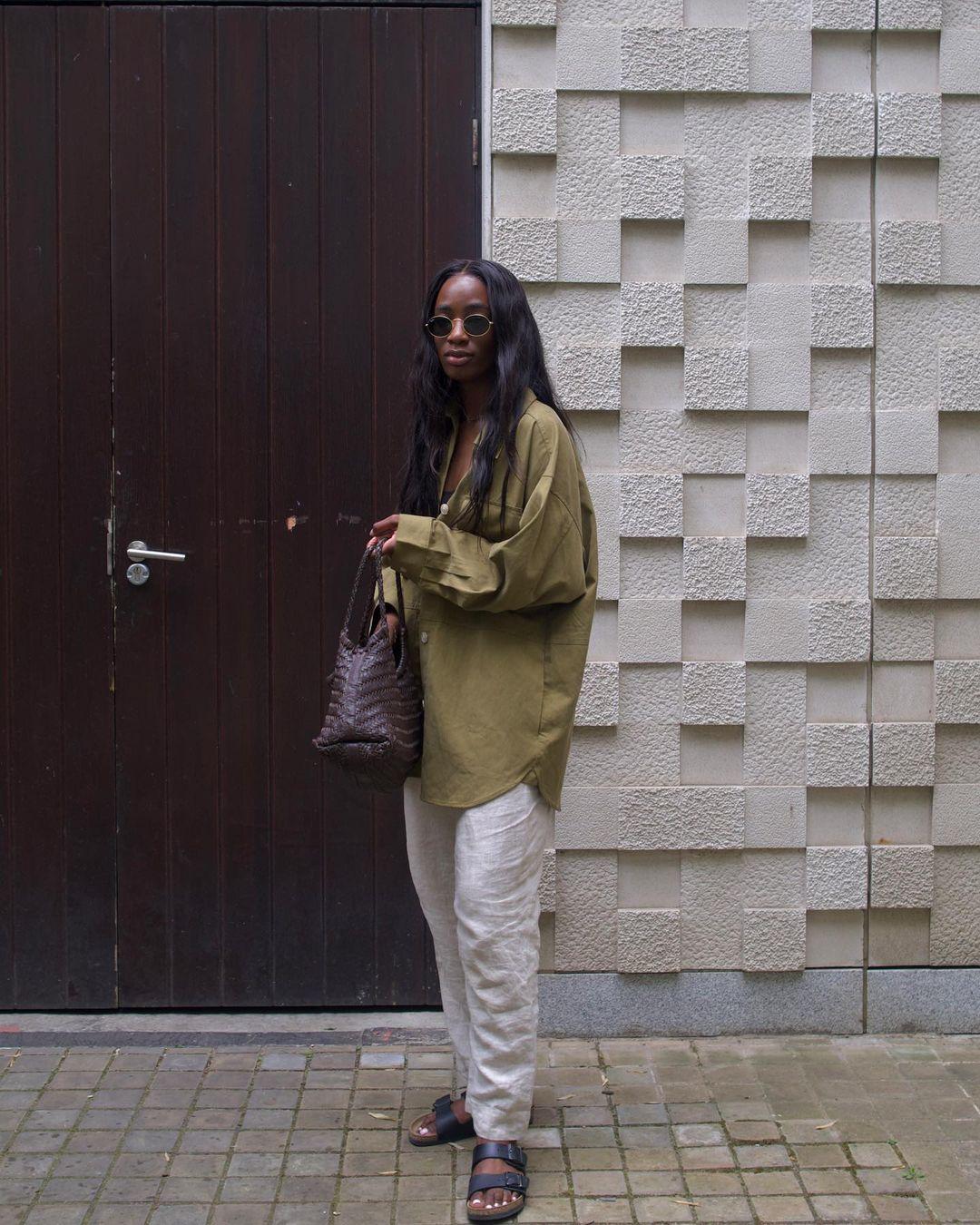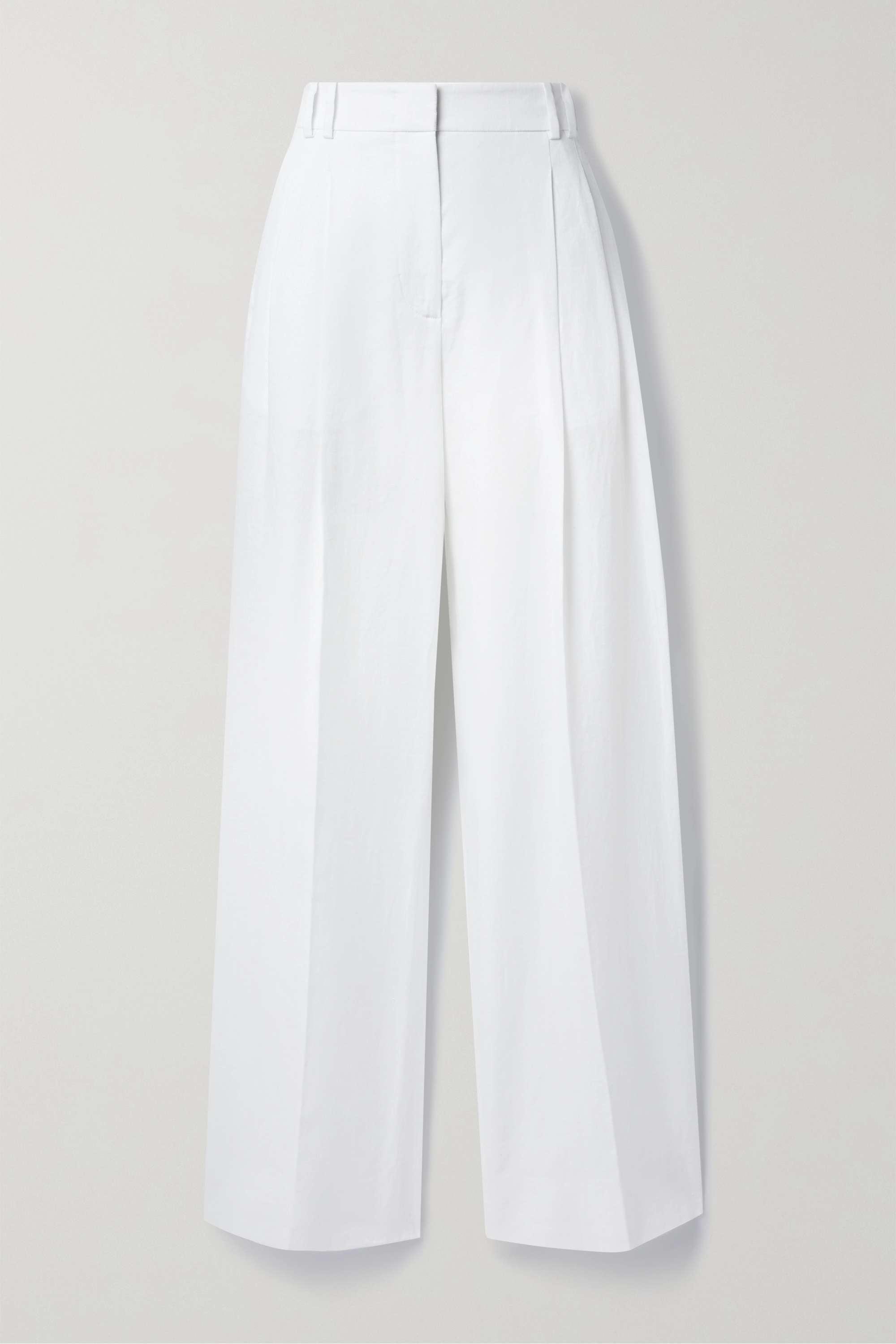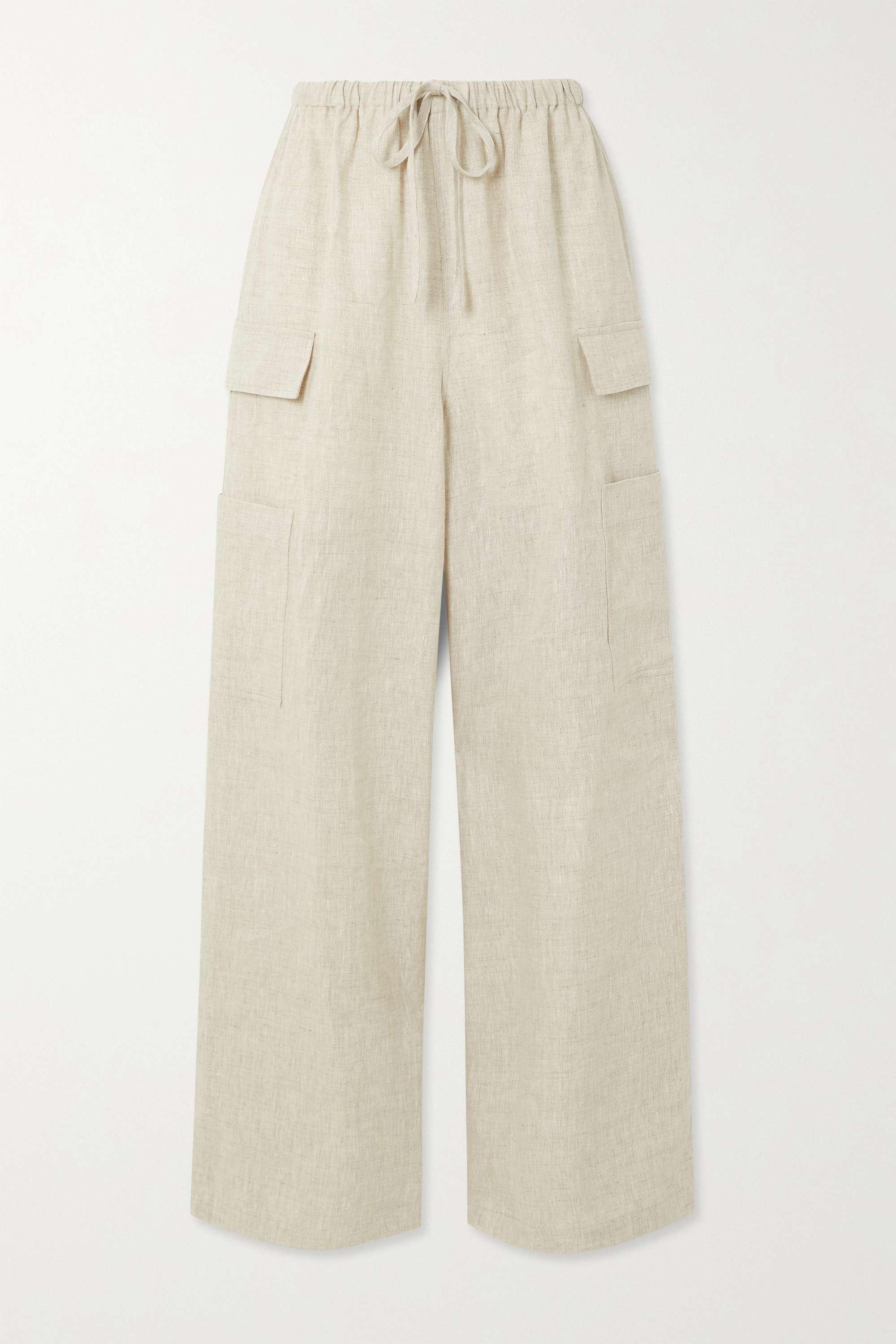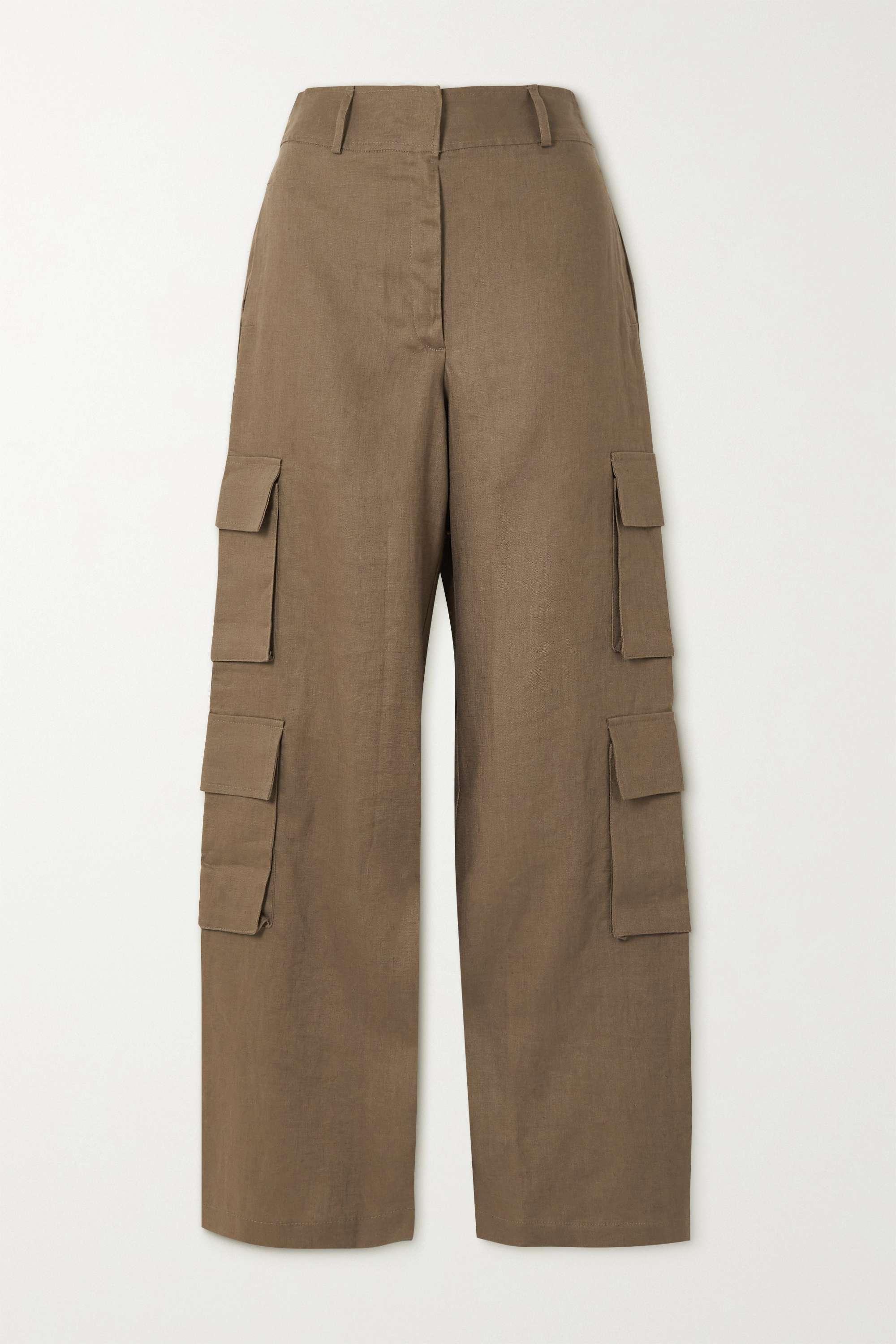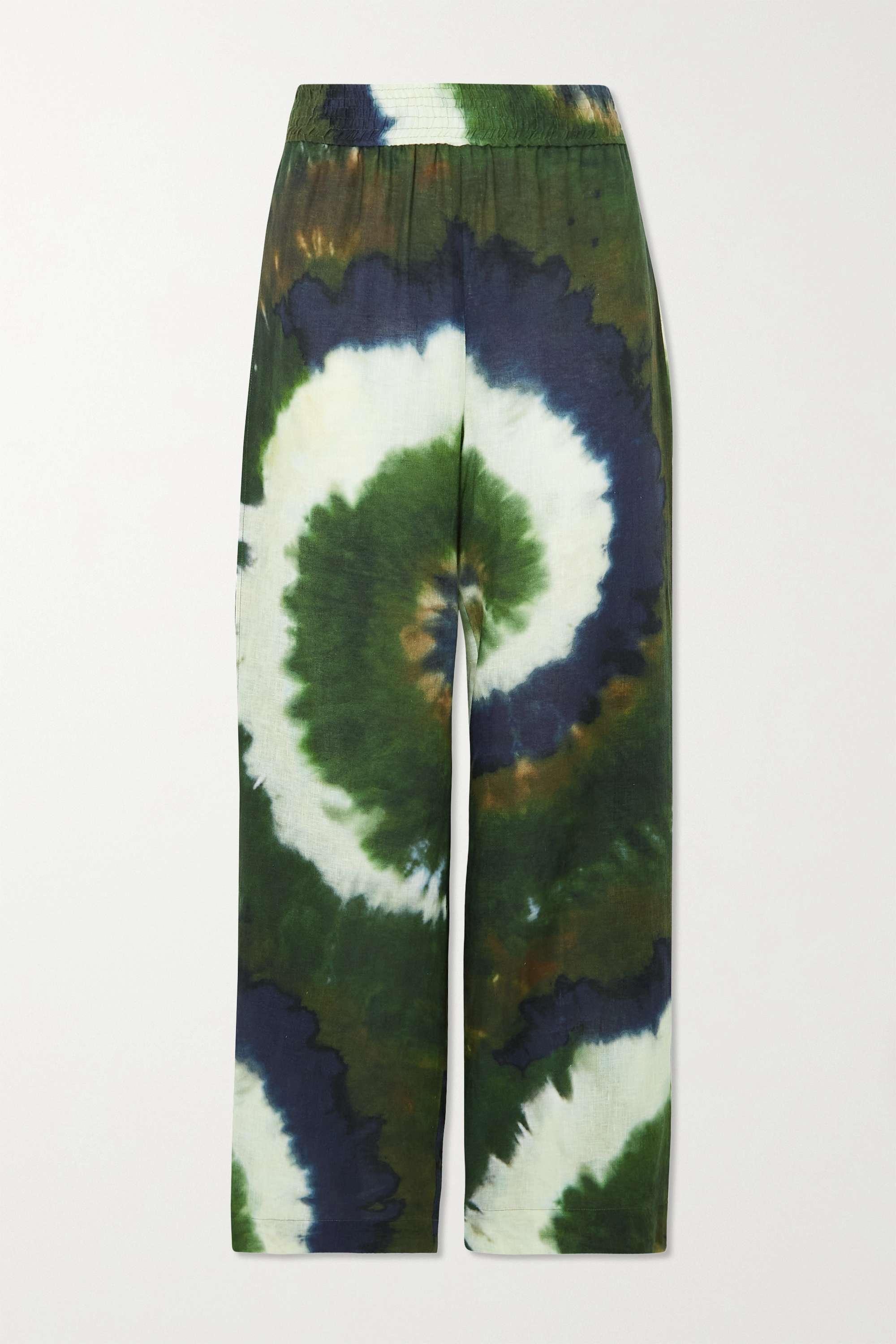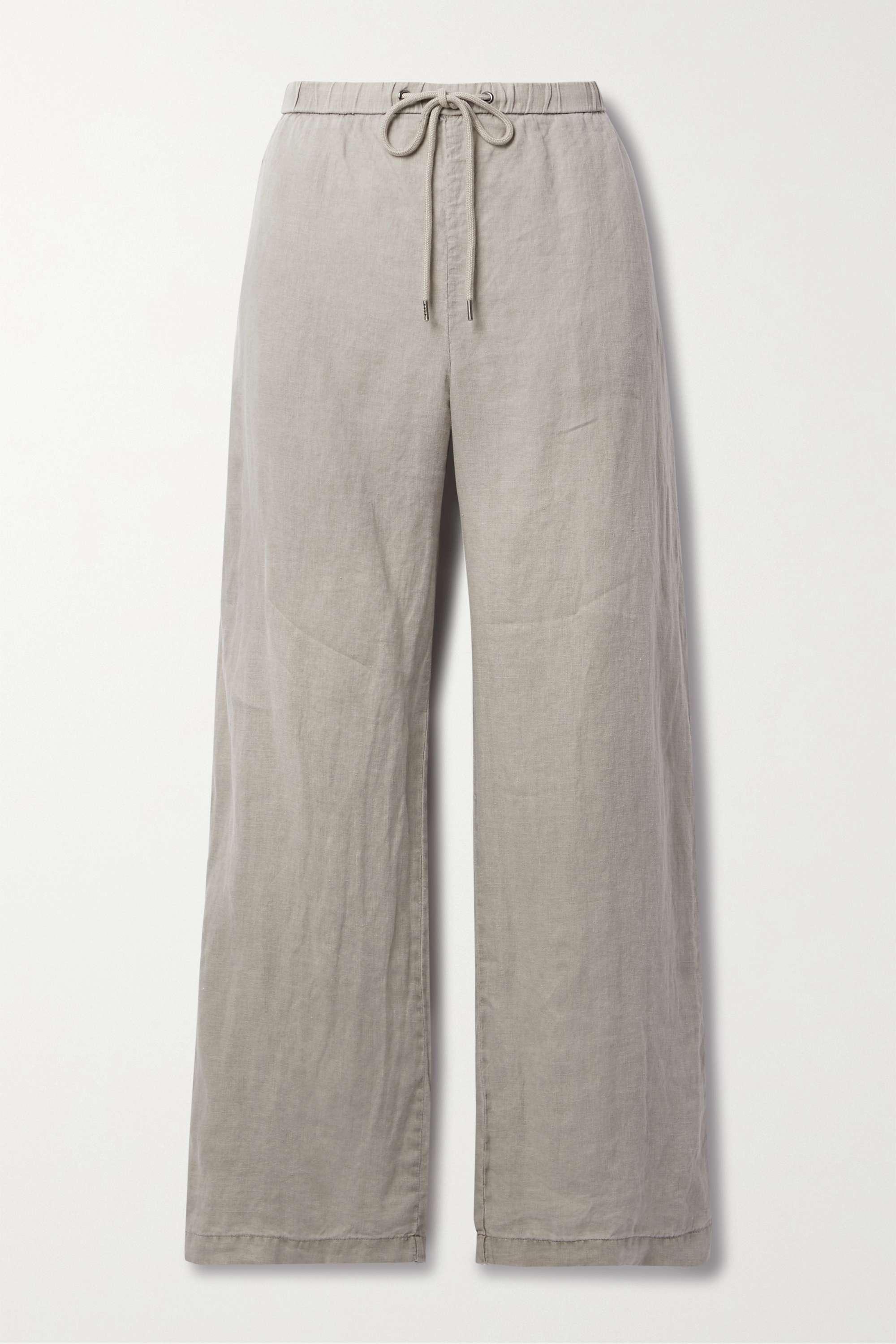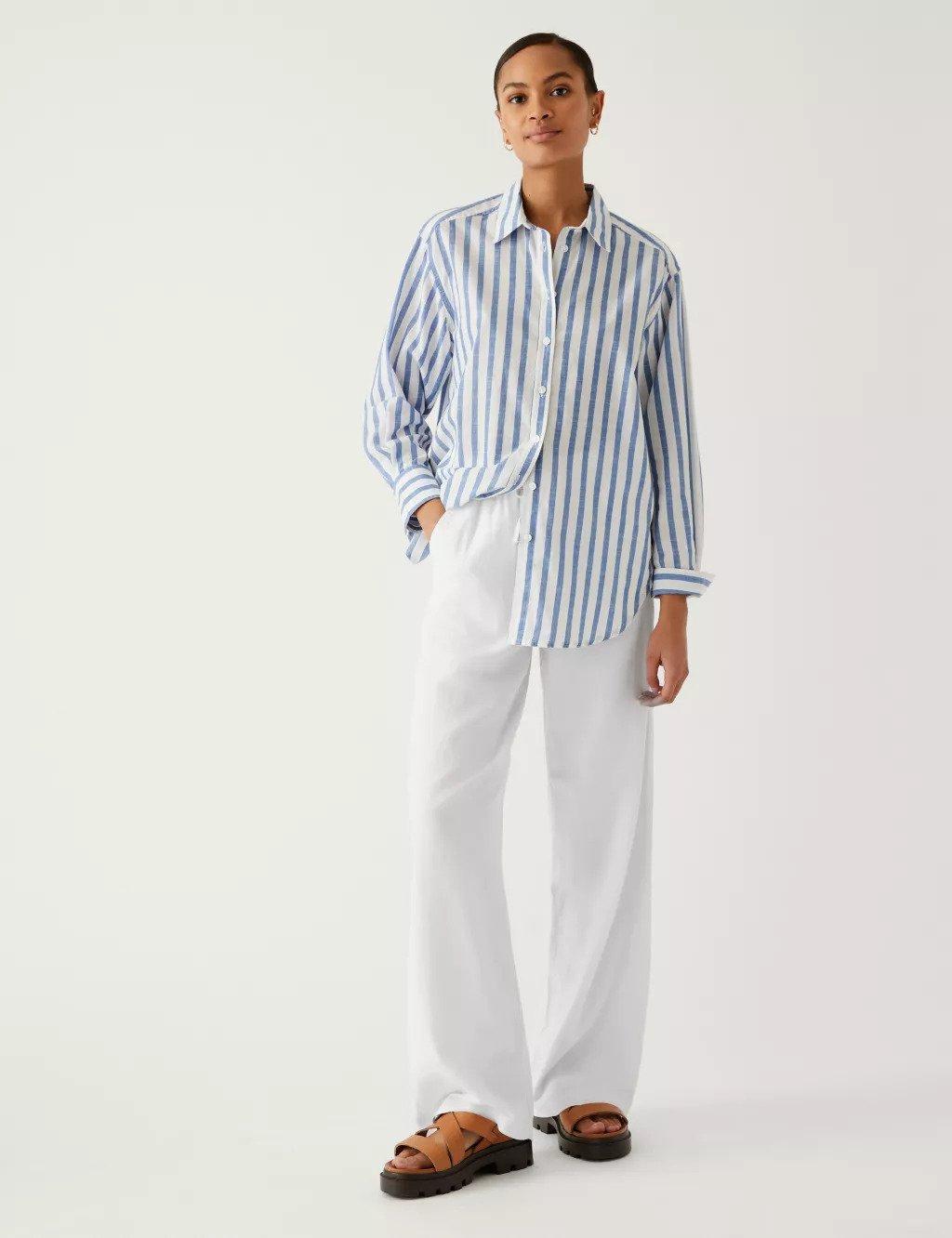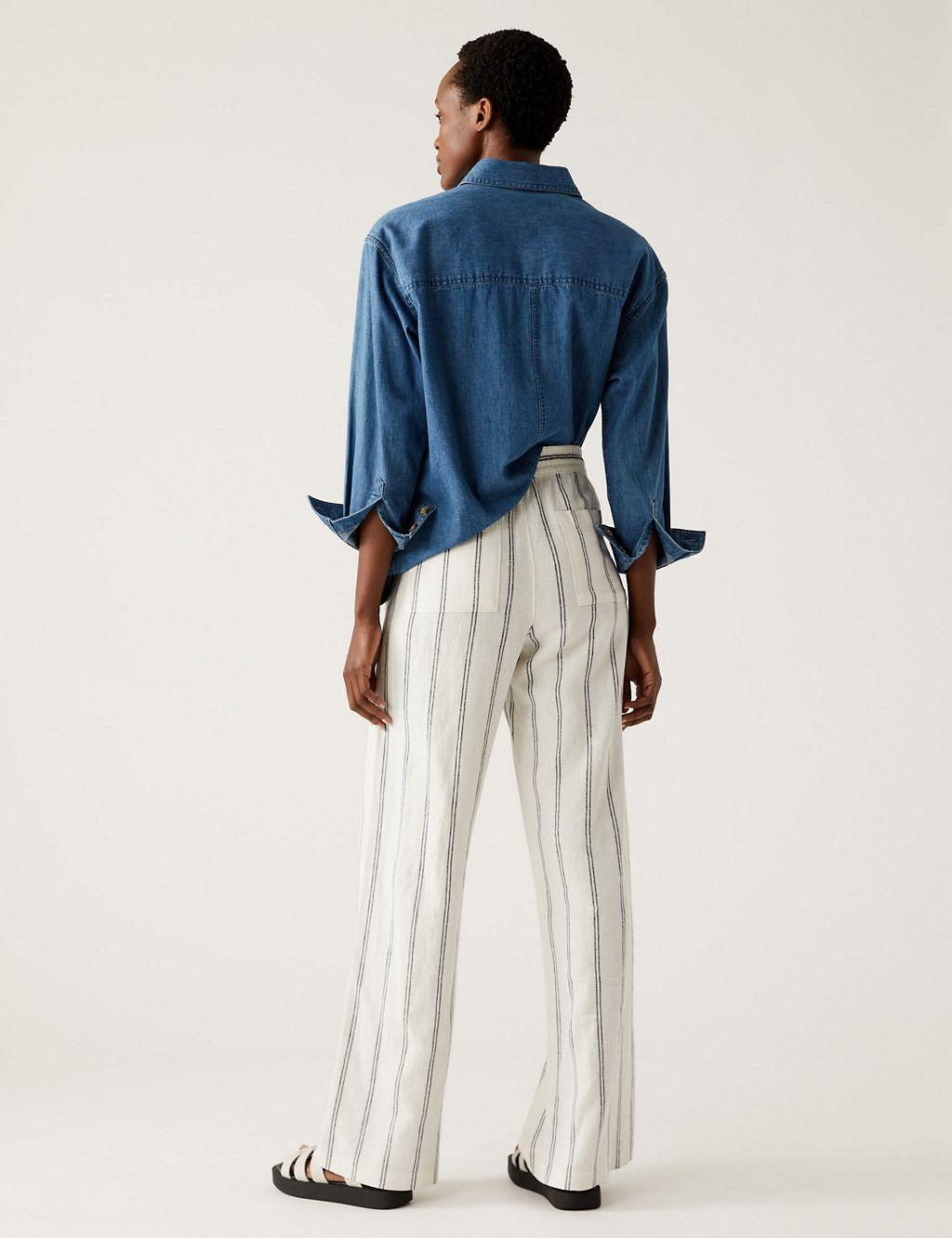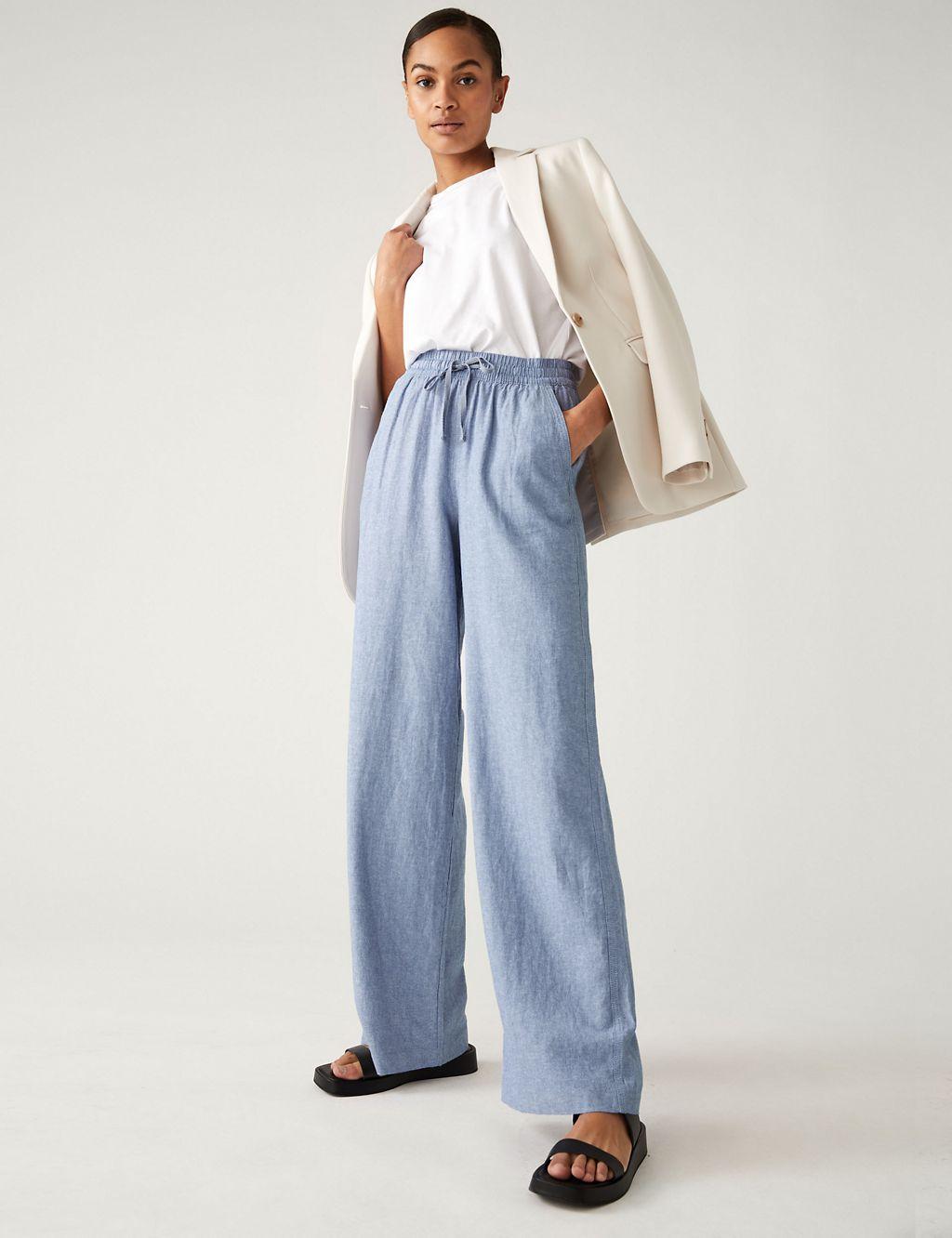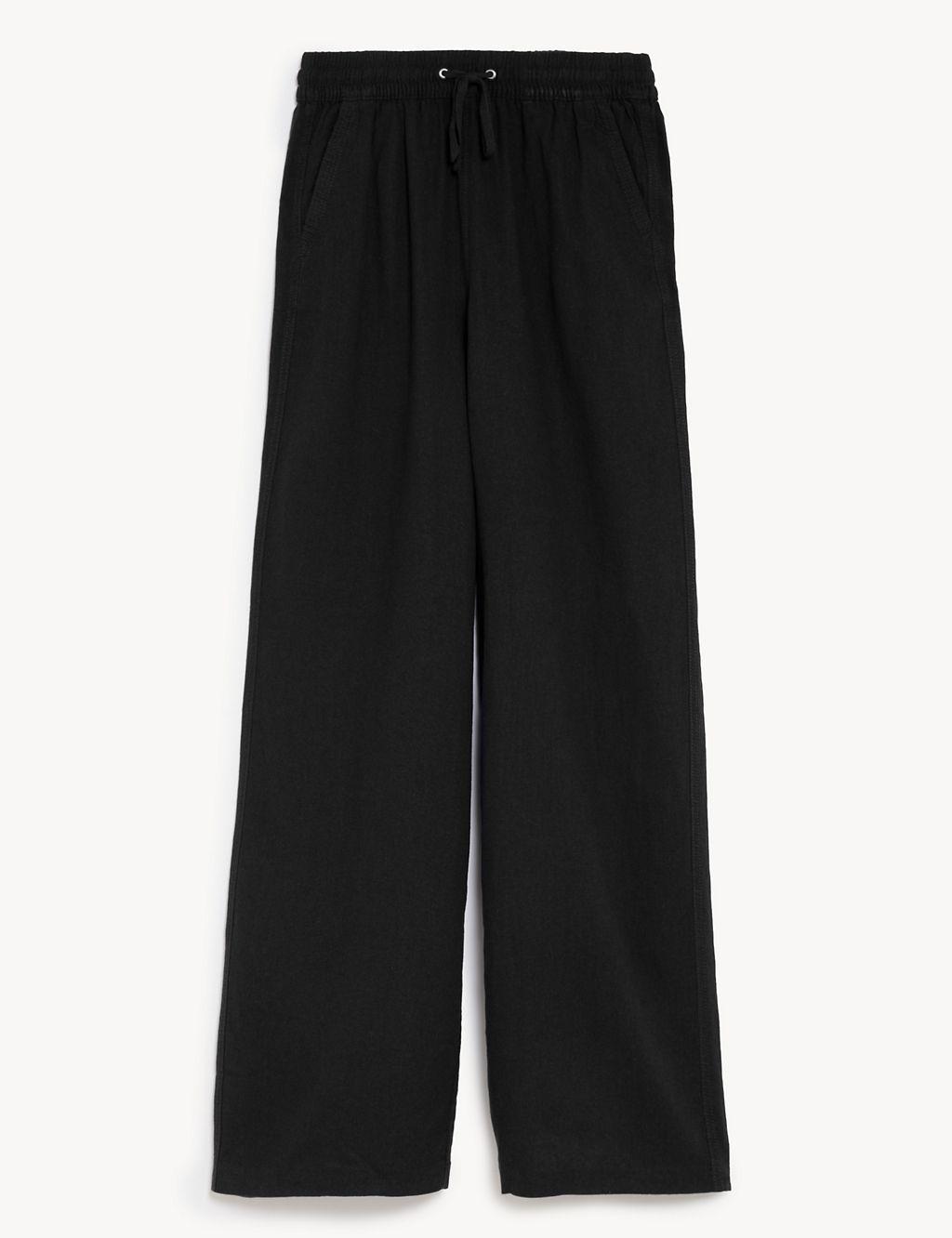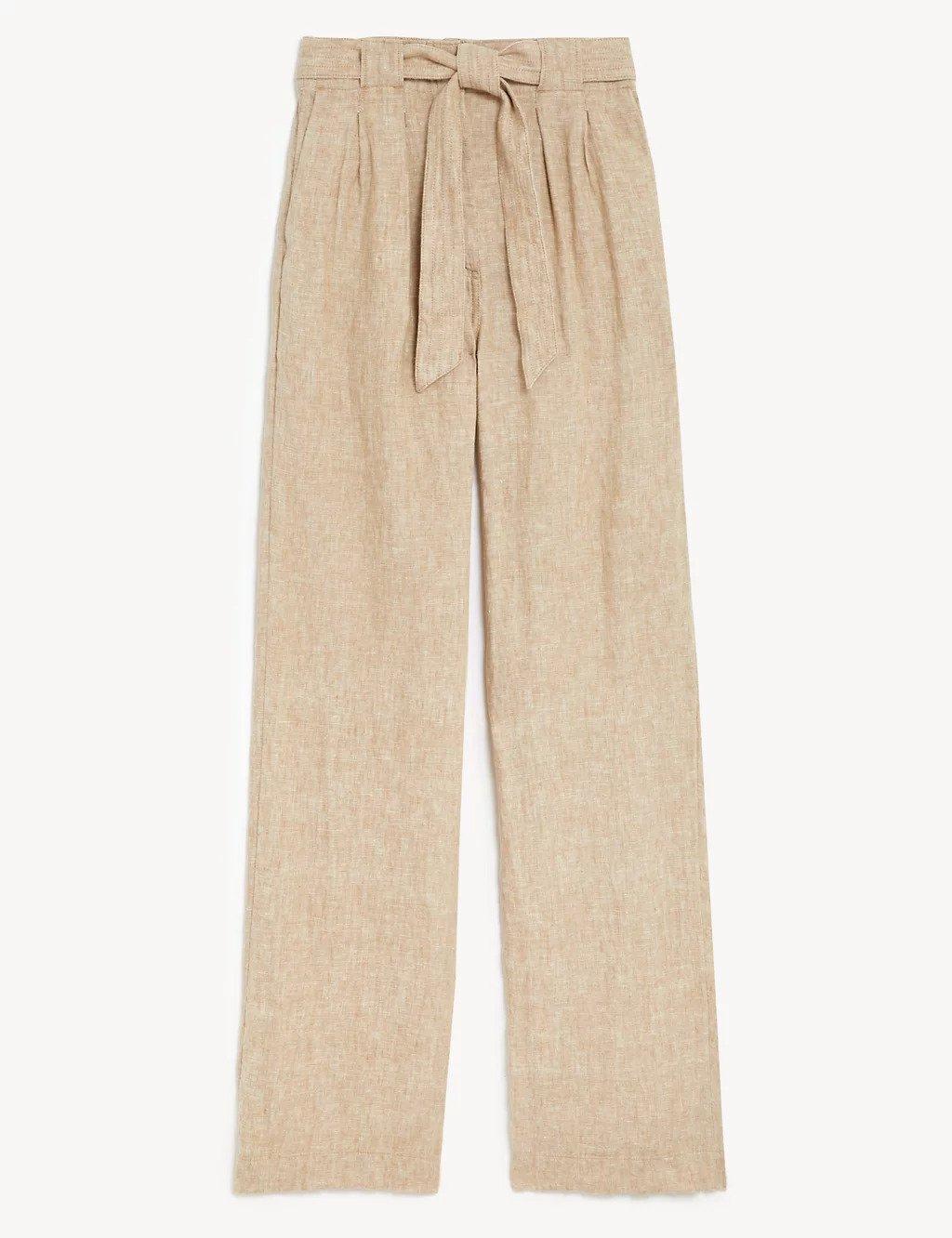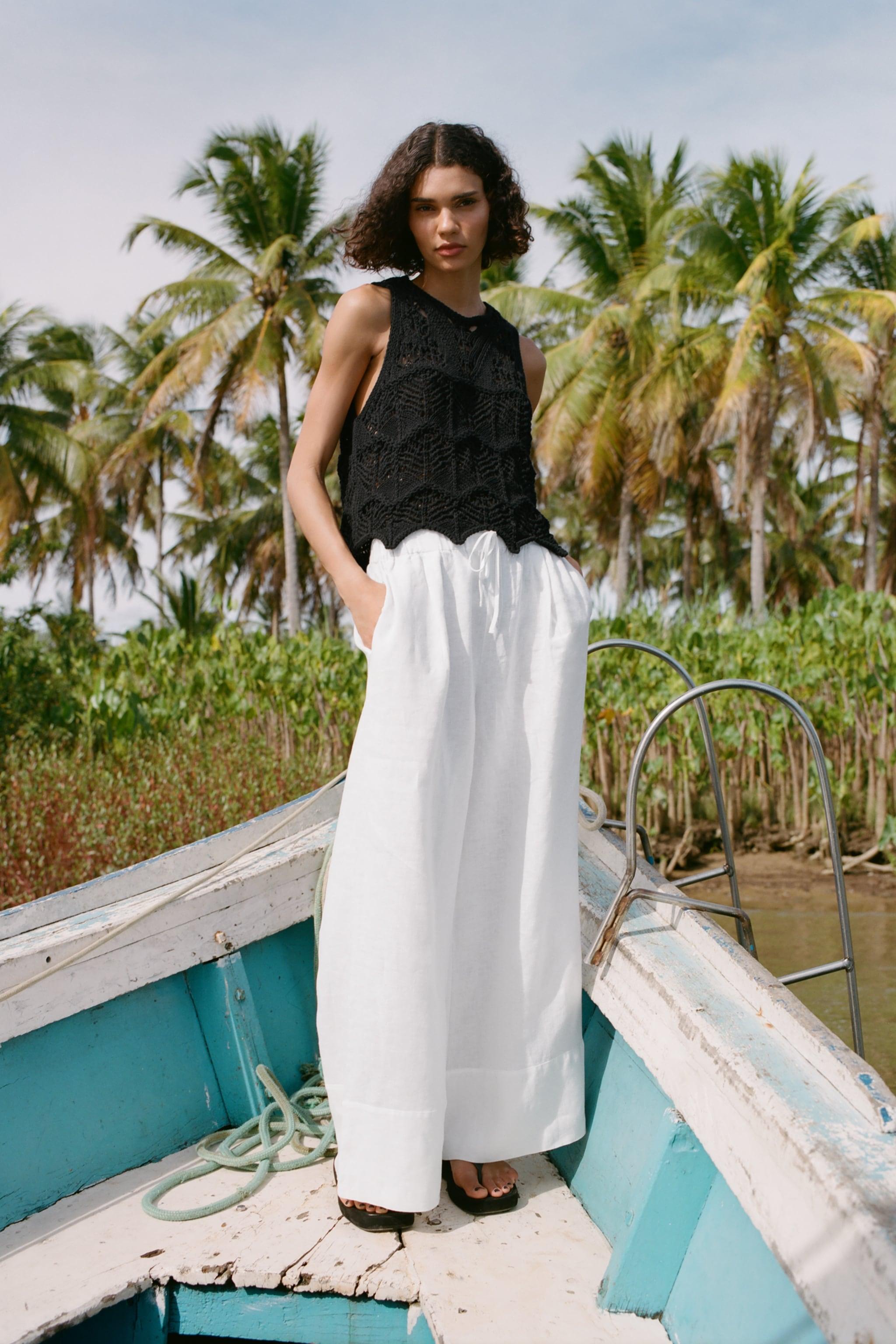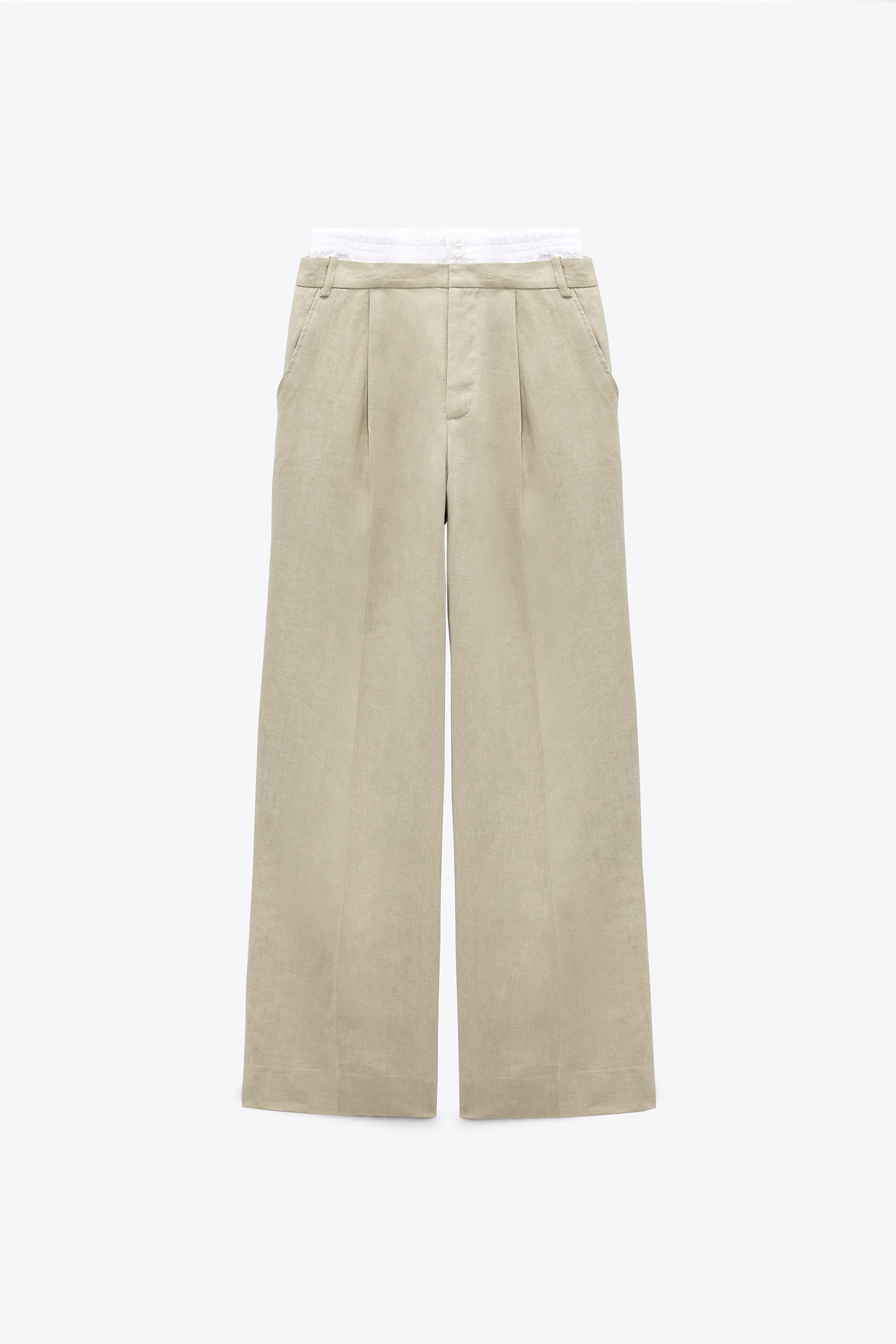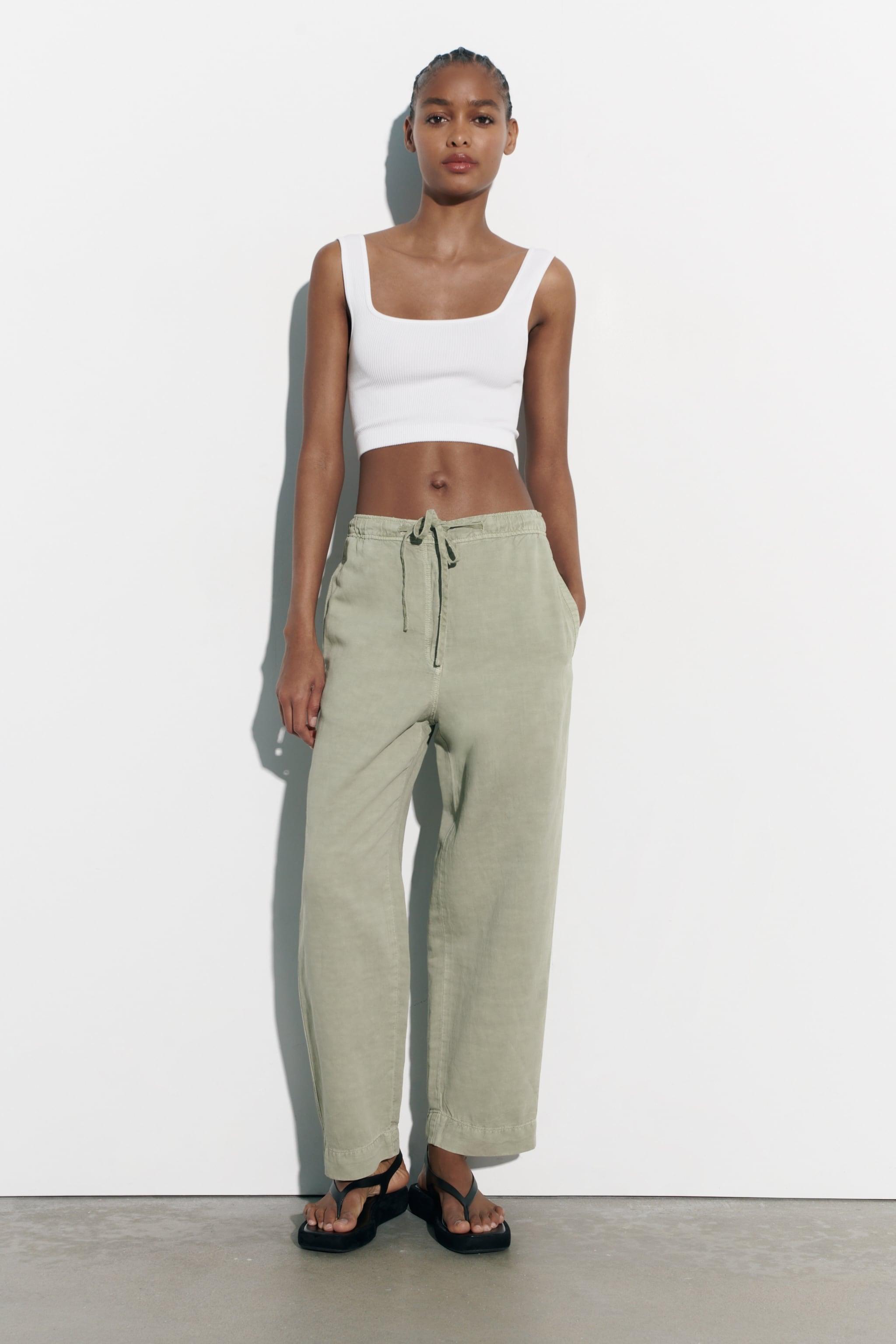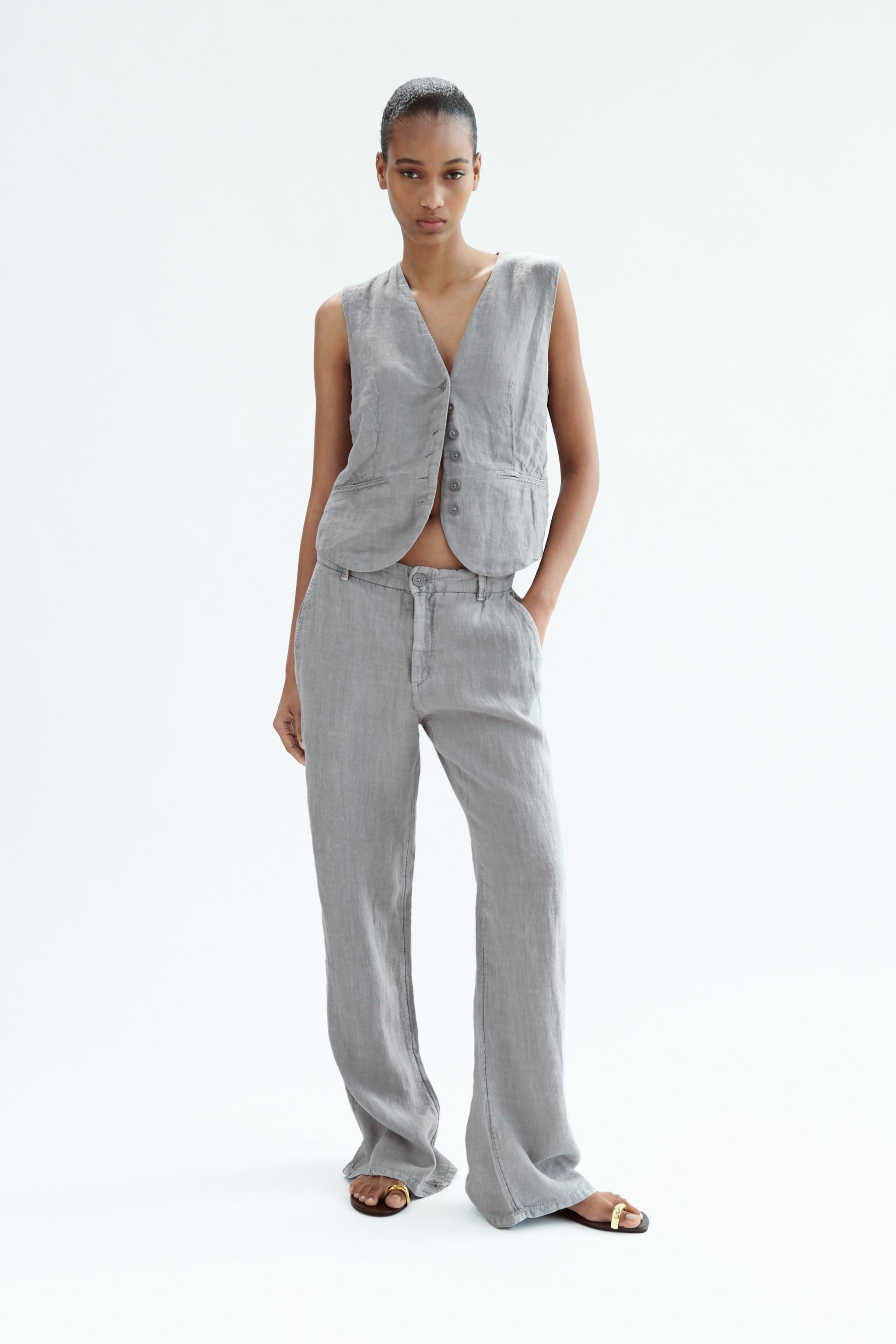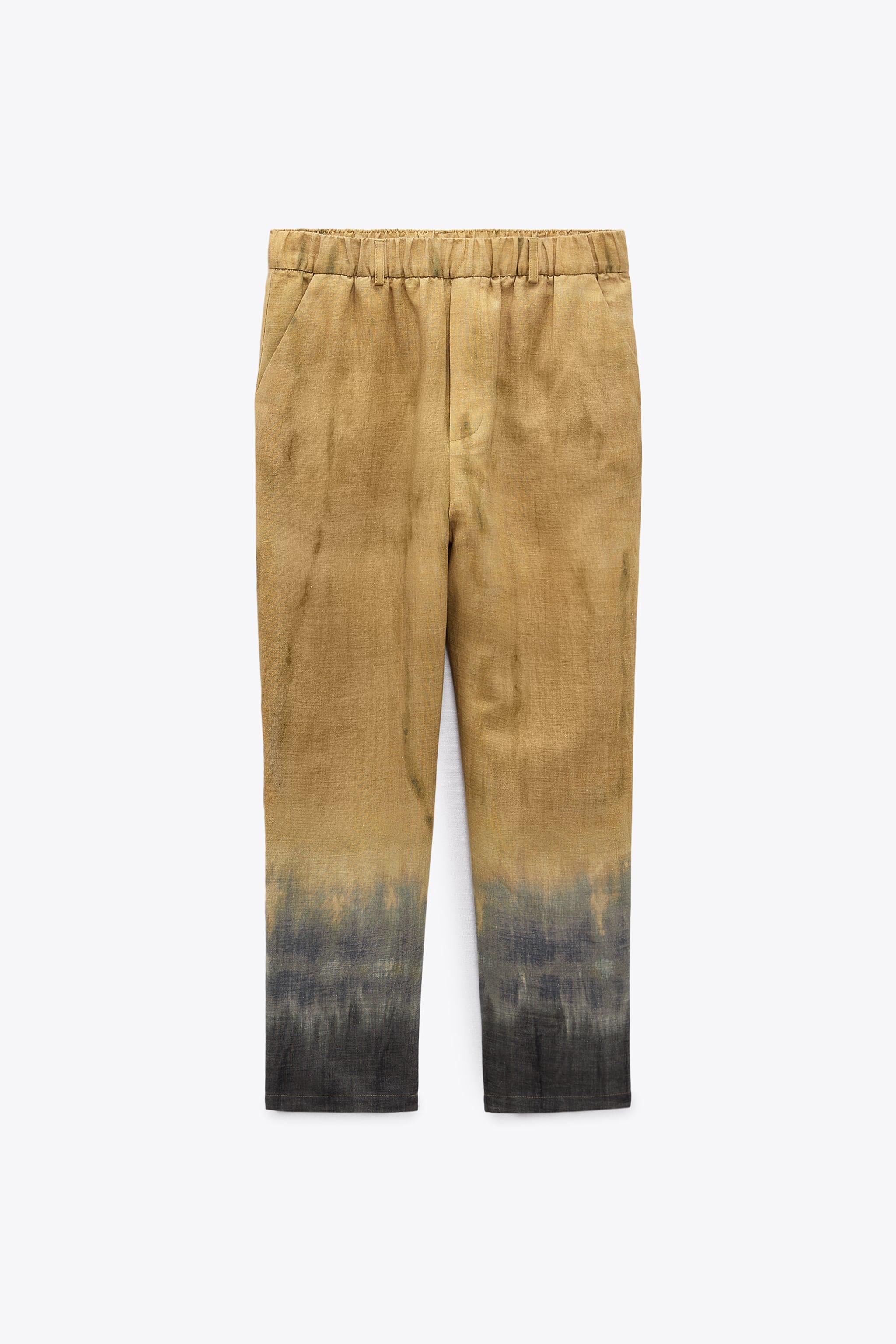 Up Next, 8 Summer Outfits to Throw On When You Just Can't Think