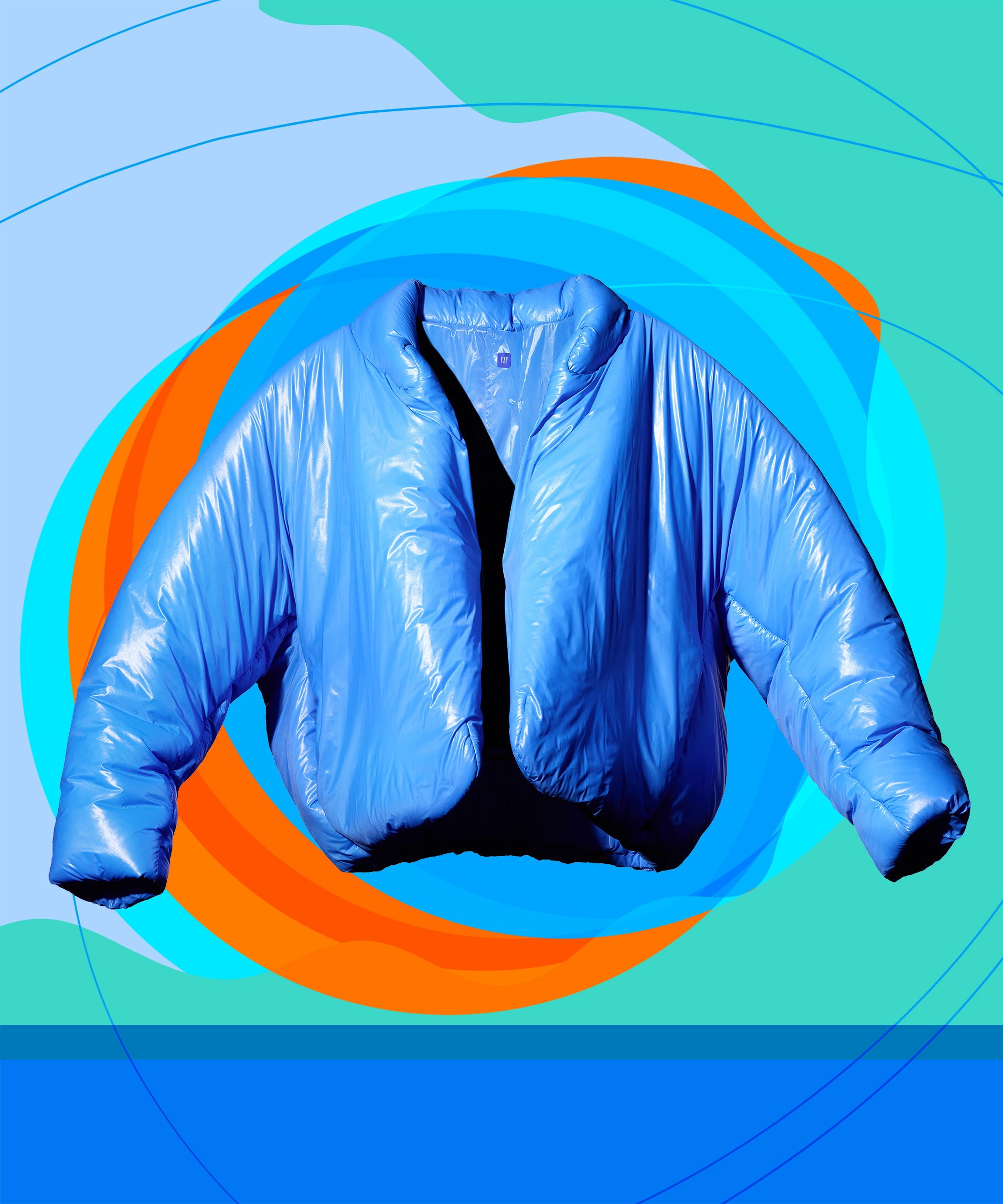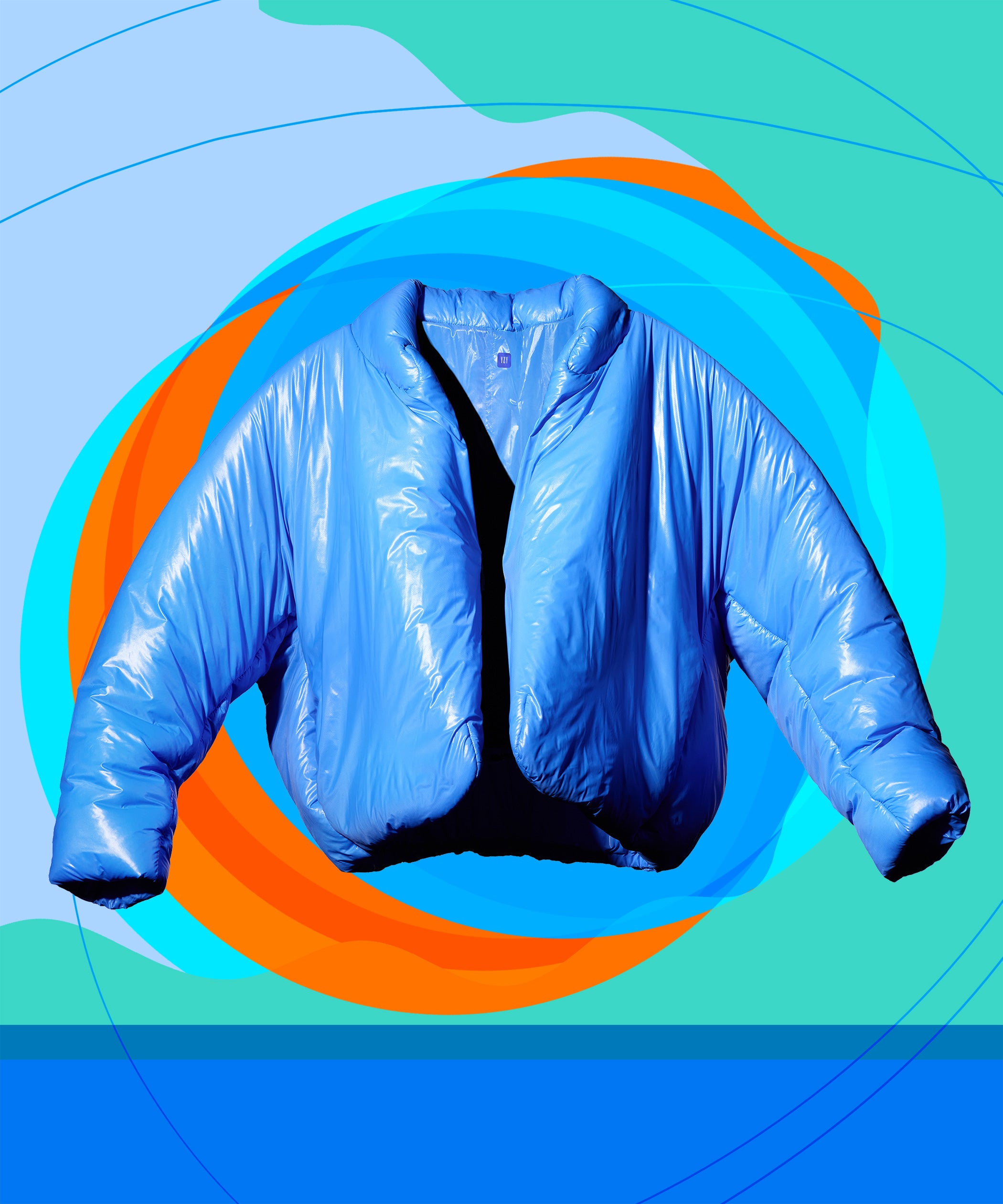 Almost exactly one year after Gap announced that it would be collaborating with Kanye West's fashion brand Yeezy, the first release has arrived. On Tuesday, on West's birthday, the rapper-designer surprised the fashion world with a single item from the collaboration — a unisex, cobalt blue puffer jacket made of recycled nylon — that shoppers were able to pre-order for arrival in the fall. (That is, if they could get out of the waiting room; more on that below.) The Round Jacket, which was available on Gap's website for U.S. customers only, was listed for $200 before it sold out.
According to a press release, the launch coincides with a number of in-person "exhibitions" in New York, Los Angeles, and West's hometown of Chicago. At four separate locations in each of the three cities — including the New Museum in New York City, the Grammy Museum in L.A., and a Walgreens located at 1601 N Milwaukee Avenue in Chicago's Bucktown neighborhood — onlookers can spot floating projections of the jacket. The remaining nine locations include 7 2nd Avenue, 142 Spring Street, and 184 Wythe Avenue in New York; Grand Central Market, Vine Street at the Walk of Fame, and 8340 Sunset Boulevard in L.A.; and 1453 N Milwaukee Avenue, 2053 Division Street, and 2113 N Sangamon Street in Chicago.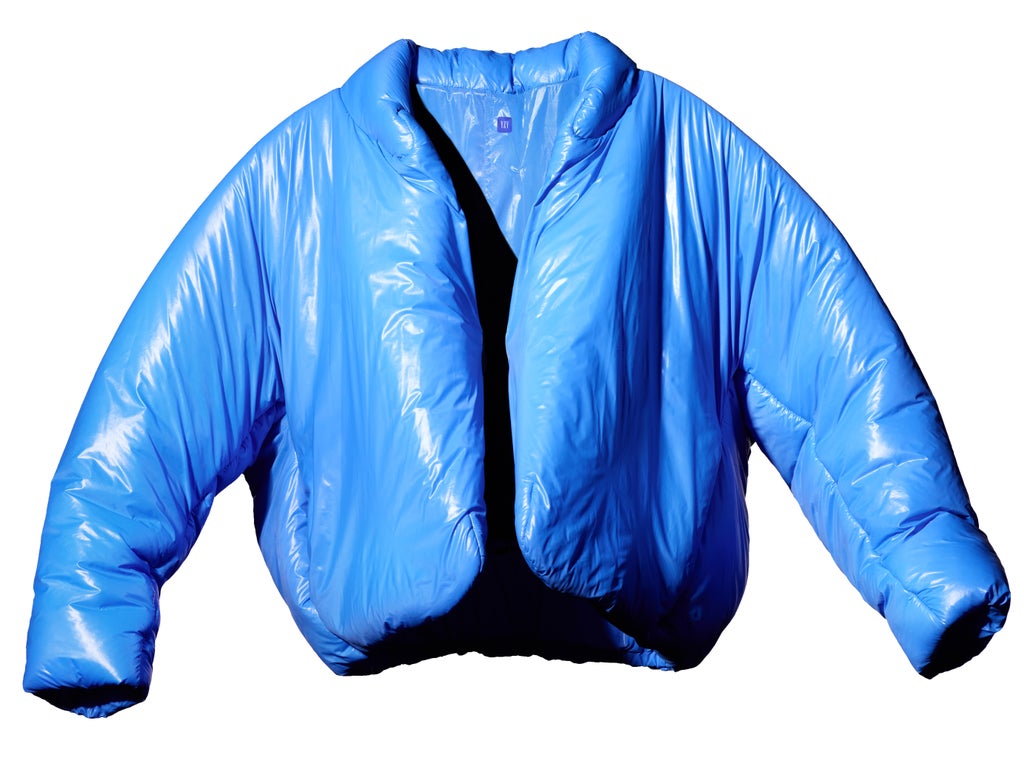 If the bright blue puffer looks familiar, there's a good reason. Just last week West was spotted in Los Angeles wearing the style. Photos of West in the jacket immediately sparked rumors that the item was from the Yeezy Gap line. "You think it's a part of a rollout, or just Ye being Ye?" wrote @JahTalksMusic on Twitter. Another user, @kotafn, replied: "Rollout I'm almost certain."
Now we know the rumors were true. Early shoppers were able to access the pre-order on Gap.com/Yeezy, where they were prompted to fill out their top, bottom, and shoe size, as well as their contact info, before being placed in a waiting room. There, they waited for a shopping slot to open up.
If you weren't quick enough to get your hands on the Round Jacket this time, don't fret. Given the other size questions, we're assuming another release is coming soon.
Like what you see? How about some more R29 goodness, right here?
Kanye West's Yeezy Is Coming To Gap
Gap Is Not Moving Forward With Telfar Partnership