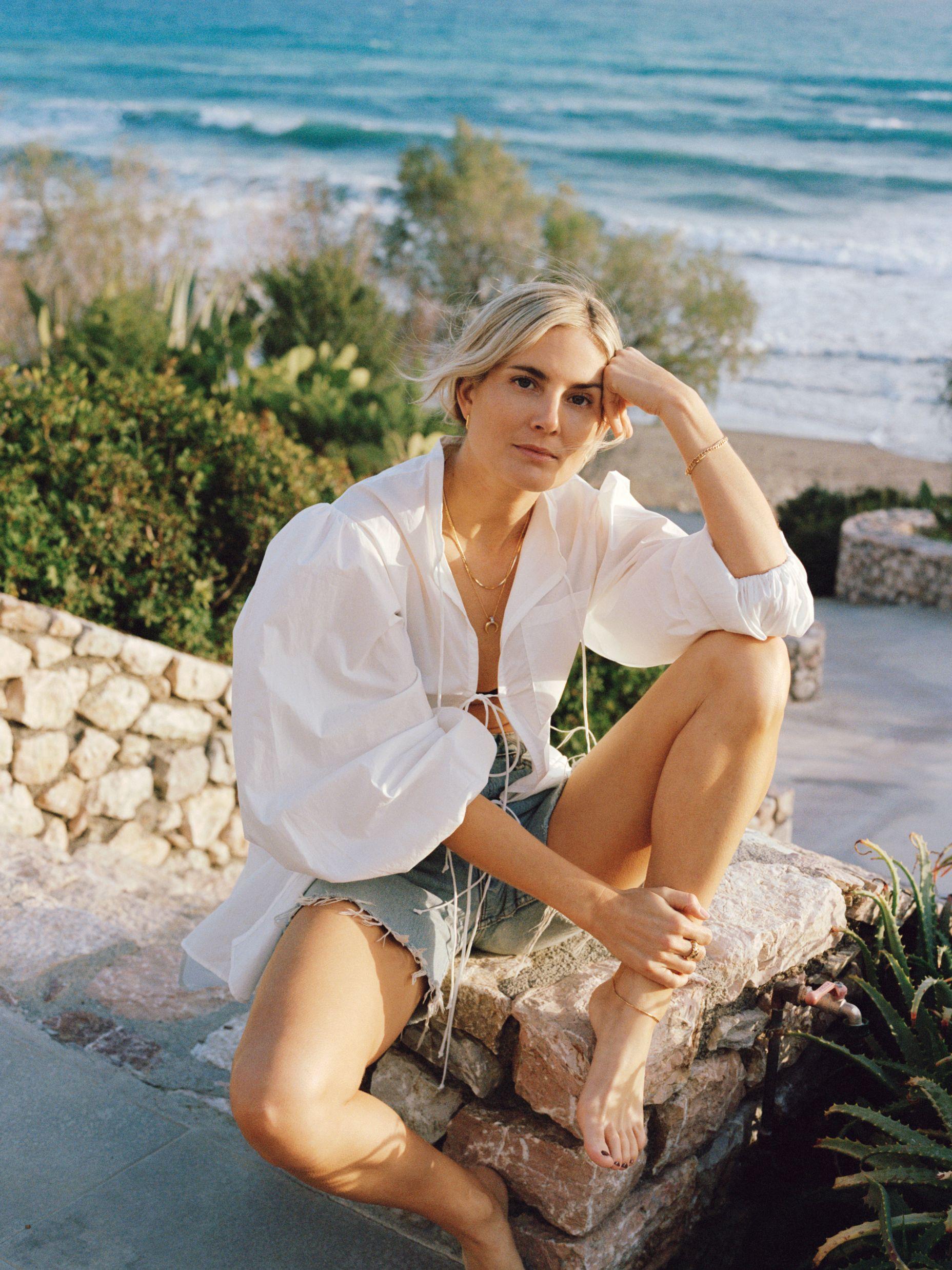 Little did I know, when conversing over email with expert travel guru and content creator Lucy Wiliams, that I would bump into her at Gatwick airport just a few days later. We were on the same work trip to Menorca, and I could see that the answers she provided me when I grilled her about her airport outfit essentials (and no-nos) were all true and in action IRL. She is a seasoned traveller who goes on multiple trips a year (if not a month—honestly, following her on Instagram is dangerous affair for my bank account in so many ways), and as such as she has all the answers when it comes to dressing practically and stylishly in-between destinations.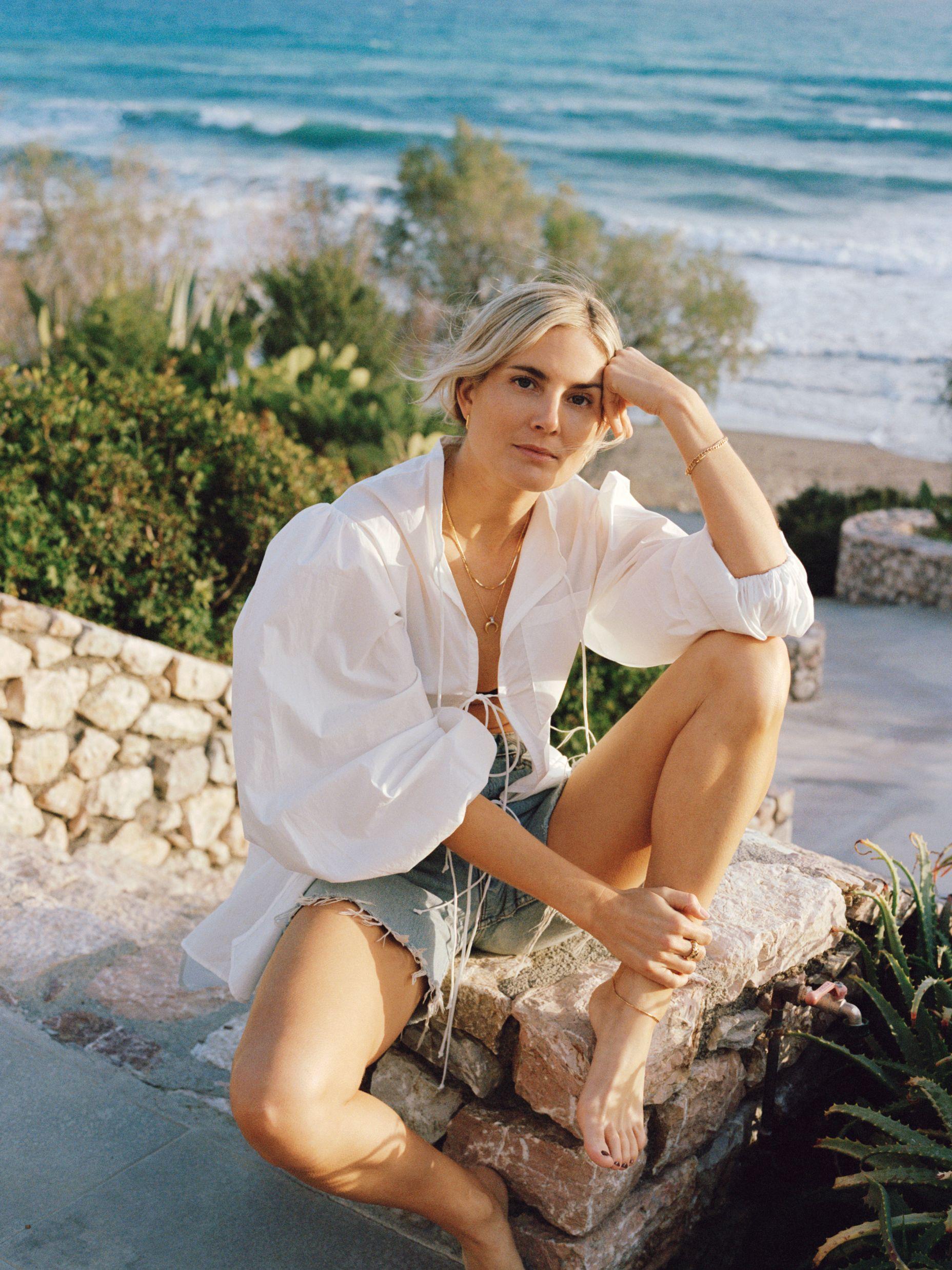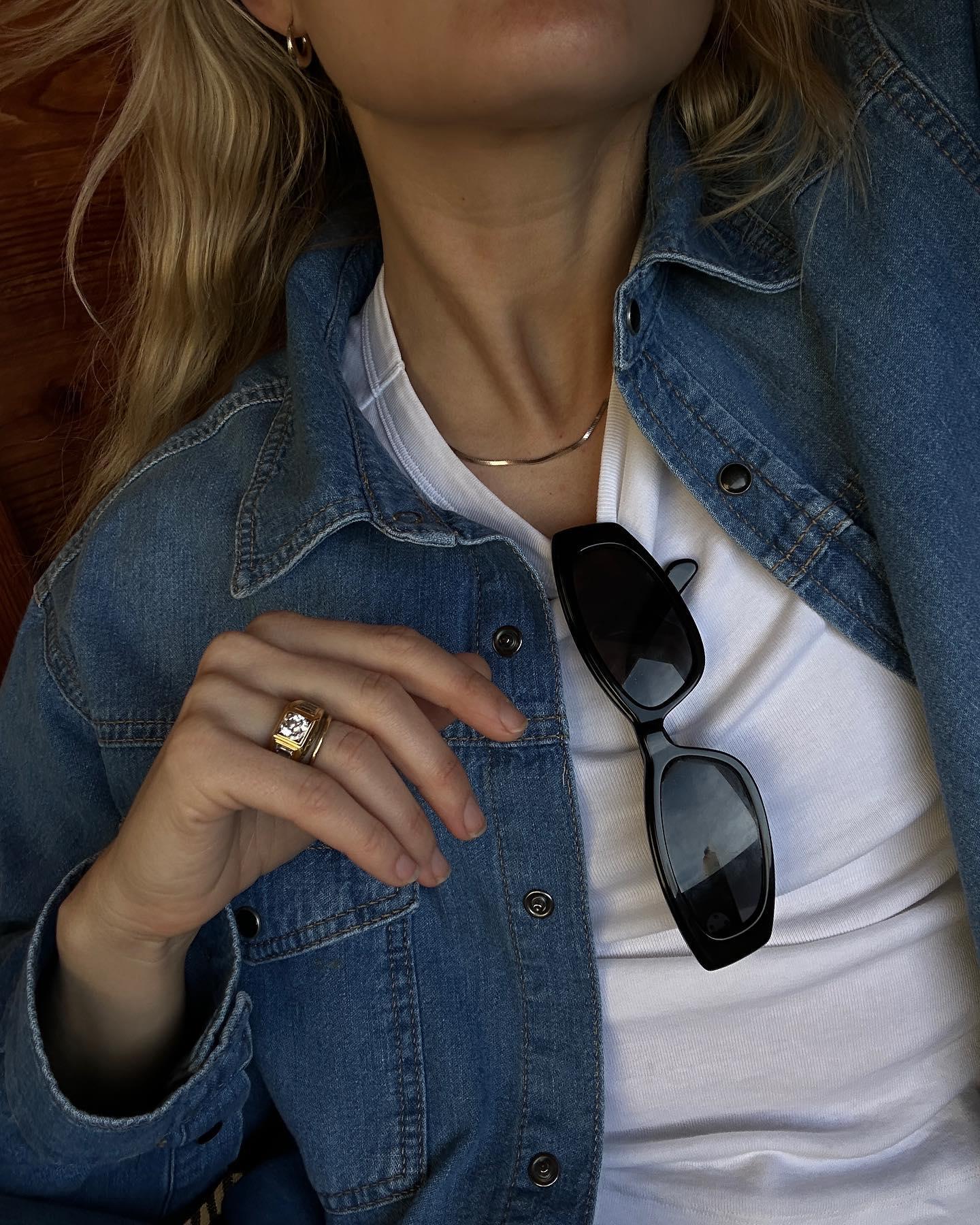 "I try and find the balance between really comfy and not looking like a total mess the other end," says Williams. "If I'm doing transatlantic for work I'll wear my Suzi Kondi cashmere trackies, New Balance trainers or my Adidas Gazelles, some kind of cashmere sweater or oversized hoodie with a leather biker jacket or long overcoat. I always think a great coat or jacket, simple earrings like the new Lucy Williams x Missoma two tone mini entwine hoops and nice sunglasses can disguise how scruffy you are in an instant! I also just discovered Canadian brand Eterne and am obsessed with their super soft jersey lounge pants for travelling. American Vintage also do the best tracksuits. I always take a thick pair of wool socks too for the plan."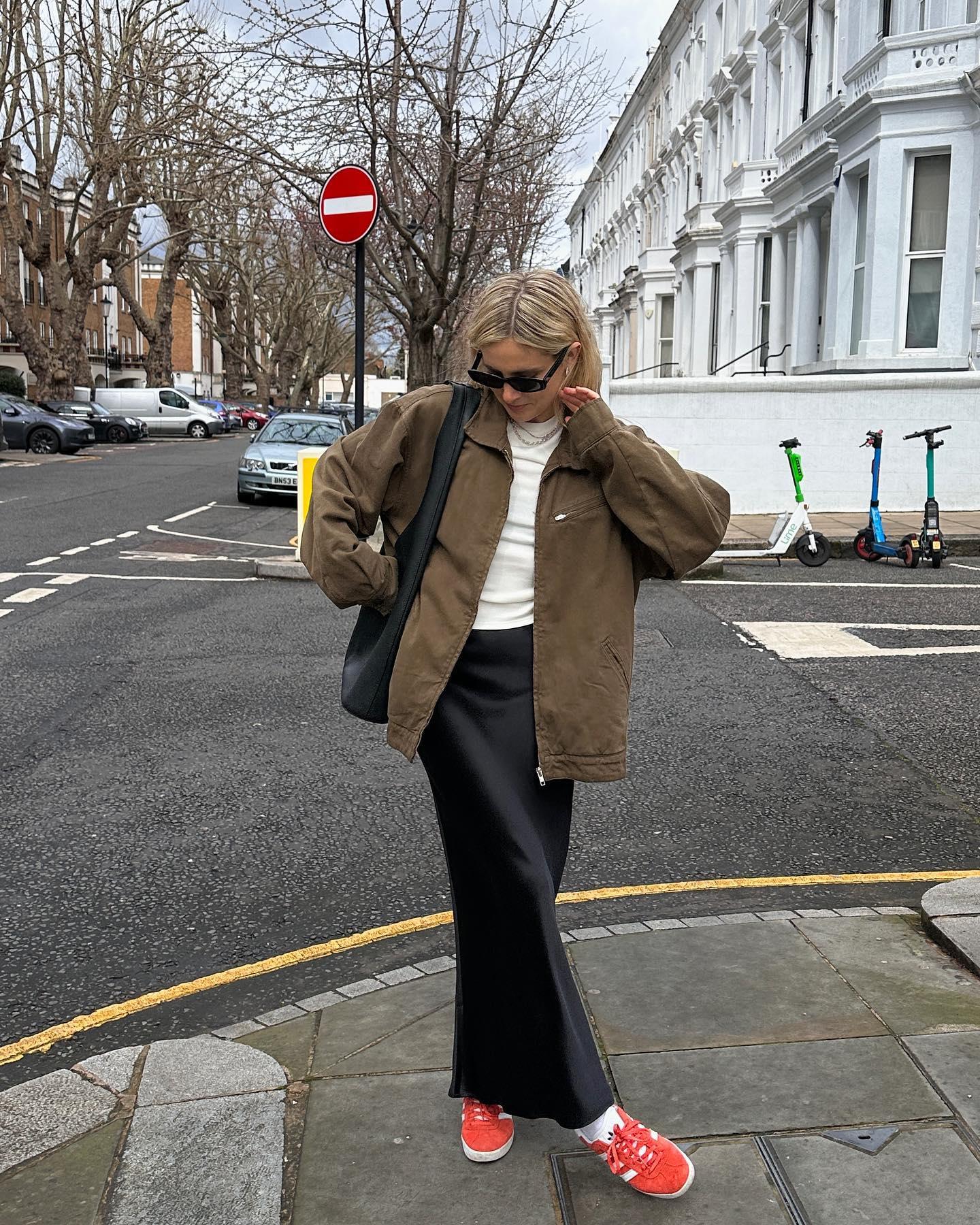 "I always prefer wearing trainers and socks over sandals or slip-ons, even if I'm heading somewhere hot. I hate it if you have to take them off and suddenly you are bare foot in an airport," says Williams, and I couldn't agree more. Been there, done that, got the dirty feet to prove it.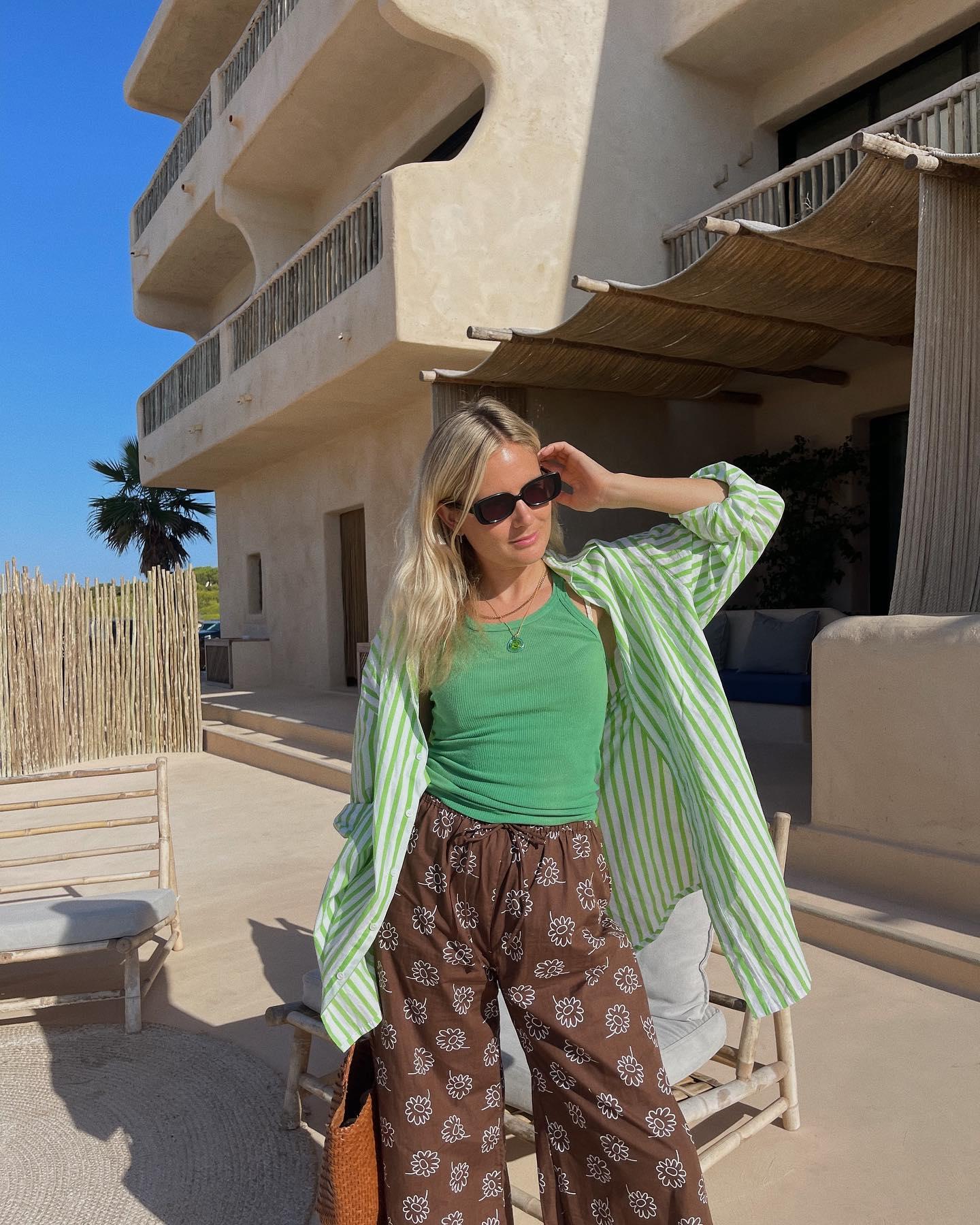 "I always think silk looks so chic but it's just not cosy enough for me on planes. Also anything too tight-fitting or high-waisted is just uncomfortable to sit in." Instead, you'll often see Williams sporting silhouettes such as drawstring-waist pajama style trousers, looser-fit jeans and dungarees or her aforementioned trackies.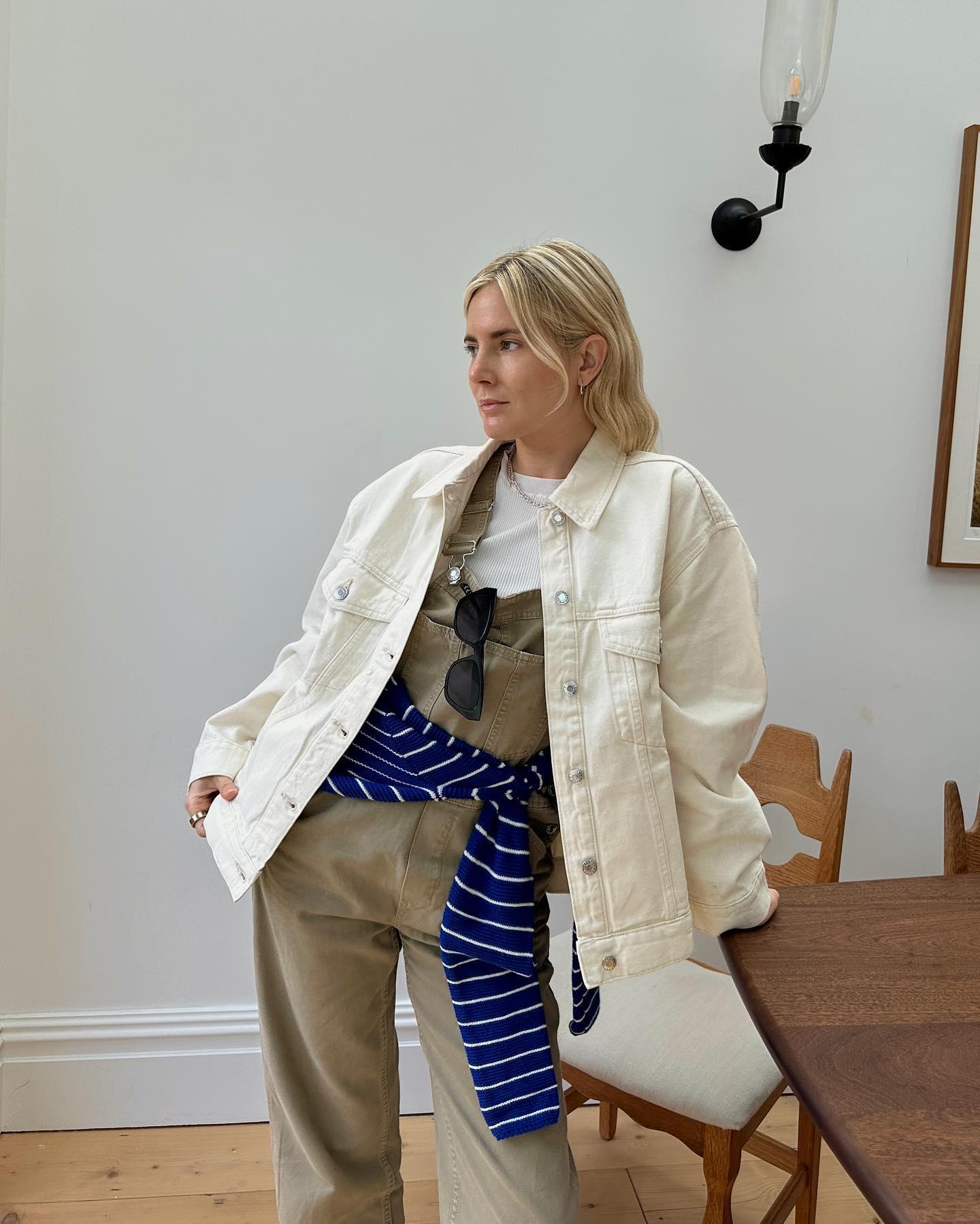 "If I'm going somewhere hot or tropical for holiday, I'll wear some kind of cotton canvas wide leg or pyjama style trousers, a white tee and a big oversized denim jacket (I love my brown one from Raey right now) with a cashmere jumper or cardigan on hand for the plane (why are planes always SO cold?). Layers are super useful when travelling so I'll often start with a tank, then have a long sleeve tee (Skims are the best) and then have a cardigan or hoodie and a jacket to take on and off depending on what I need," says Williams.
"If I'm changing climates and going from cold to hot, I'll take some kind of striped or plain white collared shirt in my hand luggage and will swap my sweater for that before we land over a plain white tank."