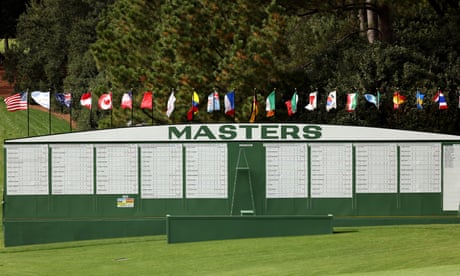 Live updates on the action from Augusta
Feel free to email Scott with your thoughts
Magnolia Lane. Amen Corner. Rae's Creek. The Butler Cabin. Hello again, old friends, it's been way too long. It's taken 19 months to come back round, but the long wait is finally over. It's the 2020 Masters Tournament! A beam of sporting sunshine at the end of a long dark year. We deserve this.
Metaphor is all good and well, but actual sunshine is not guaranteed. The 84th edition of the Masters is the first to be held in November, and while autumn temperatures aren't expected to be much different than spring, the forecast is for rain. That'll make the course play even longer than the 7,475 yards on the card – no wonder Bryson and DJ are favourites – though as former champ Jordan Spieth has pointed out, if you can "throw some darts" in softer conditions, "it could be anybody that wins".