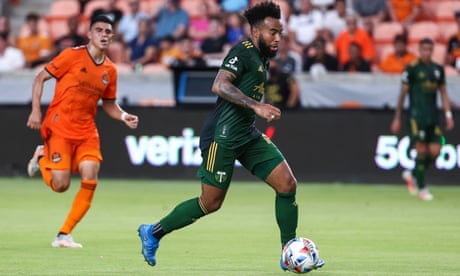 Despite its reputation for liberal values, Portland has a long relationship with racism. Its soccer team is hoping to showcase diversity in the city and MLS
On Saturday, for the first time in their history, the Portland Timbers will host the MLS Cup final. Portland, who face New York City FC, are playing in their third MLS Cup final in seven seasons. But Timbers midfielder Eryk Williamson says the historic match brings a new level of anticipation.
"It's unbelievable because you see the games and the playoff games that we've been in and you've never felt this energy," Williamson says.