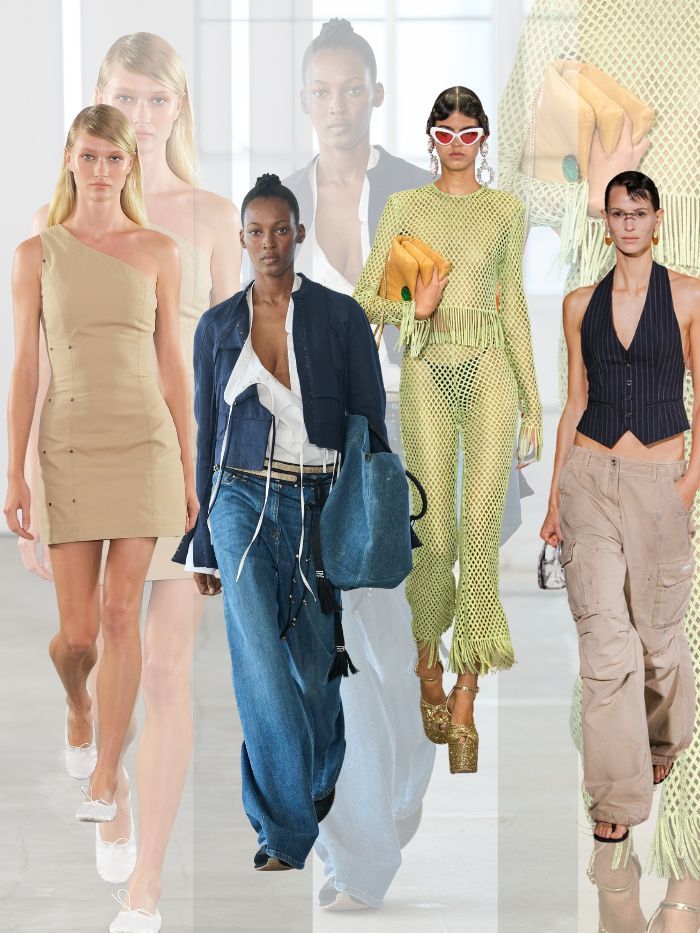 It's very rare that we disagree in the Who What Wear office (and with such an affable team, how could we?), but fashion is incredibly subjective, and what's one woman's "ick" may be another woman's treasure. A case in point, the Spring/Summer 2023 runways. As soon as the shows wrapped we rushed to discuss our favourite moments (Altuzarra, 16 Arlington and Prada), and our favourite pieces (Bottega's leather trench coats and Khaite's oversized blazers), but one thing we just can't agree on in which key trends should be a permanent fixture in our wardrobes.
Understandable, as this season has given us some of the most polarising looks we've seen in recent times. Riding high on the success of nostalgic appeal, Y2K continues to be the most referenced decade across the board, bringing us all of the low-slung denim, cropped tops and sparkling accessories of the early noughts, and honestly, that doesn't come without a couple of fashion "no-no's".
After already avidly debating how likely we are to invest in Uggs, fleeces, Loewe bomber jackets, Margiela Tabis, and many of the other bestsellers of the last 12 months, I decided to put it to my fellow editors and ask: which of the S/S '23 trends do you love, and which do you loathe? And the results might just surprise you. Keep scrolling for 5 controversial trends that we feel the most passionately for, or against, and choose which camp you belong in.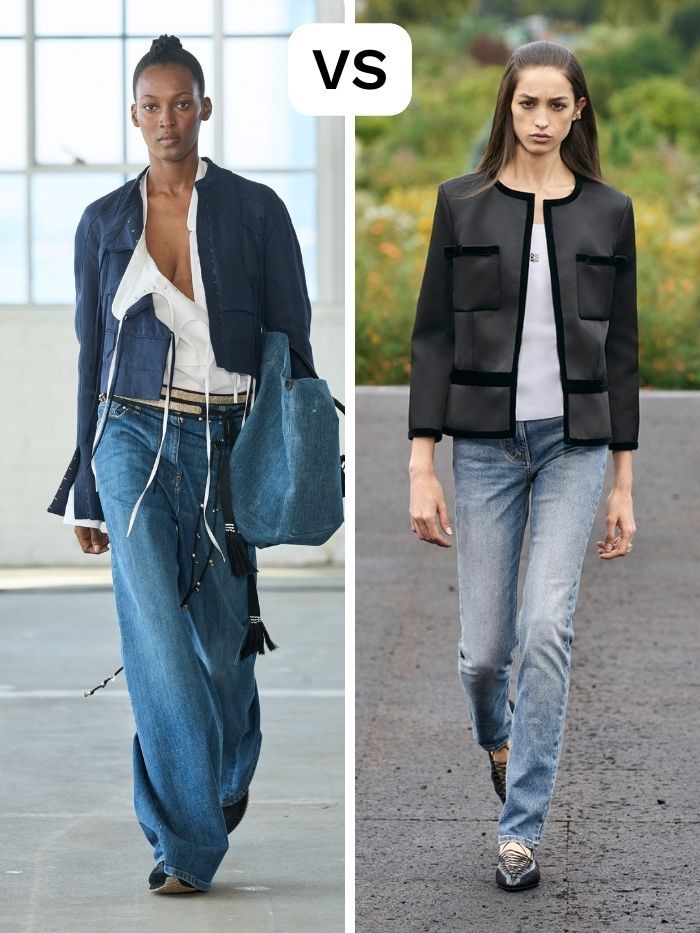 "Recently, whenever I'm shopping for denim, I think about Keira Knightley and Jamie Dornan. Picture this: it's 2003, you're a hot, young actress and have a hot, young actor boyfriend, and to demonstrate your love to the world, you wear matching baggy jeans. And not just a bit baggy, like, really baggy. Although their relationship ended a few years later, the memory of her obscenely low waistlines, that were decorated with what feels like an eternity of torso and the outline of her underwear, lives on. Say what you will, but to me it all just looks so… comfortable. Like sweatpants, but in denim. With the aggressive but welcome Y2K comeback, this oversized trend has permeated some of my favourite brands like Re/Done and Mango. Is it ultra flattering? No. Is it here forever? Probably not. But am I into it? Yes. As far as I'm concerned, when it comes to denim—from shirts to jeans—the bigger (and baggier) the better."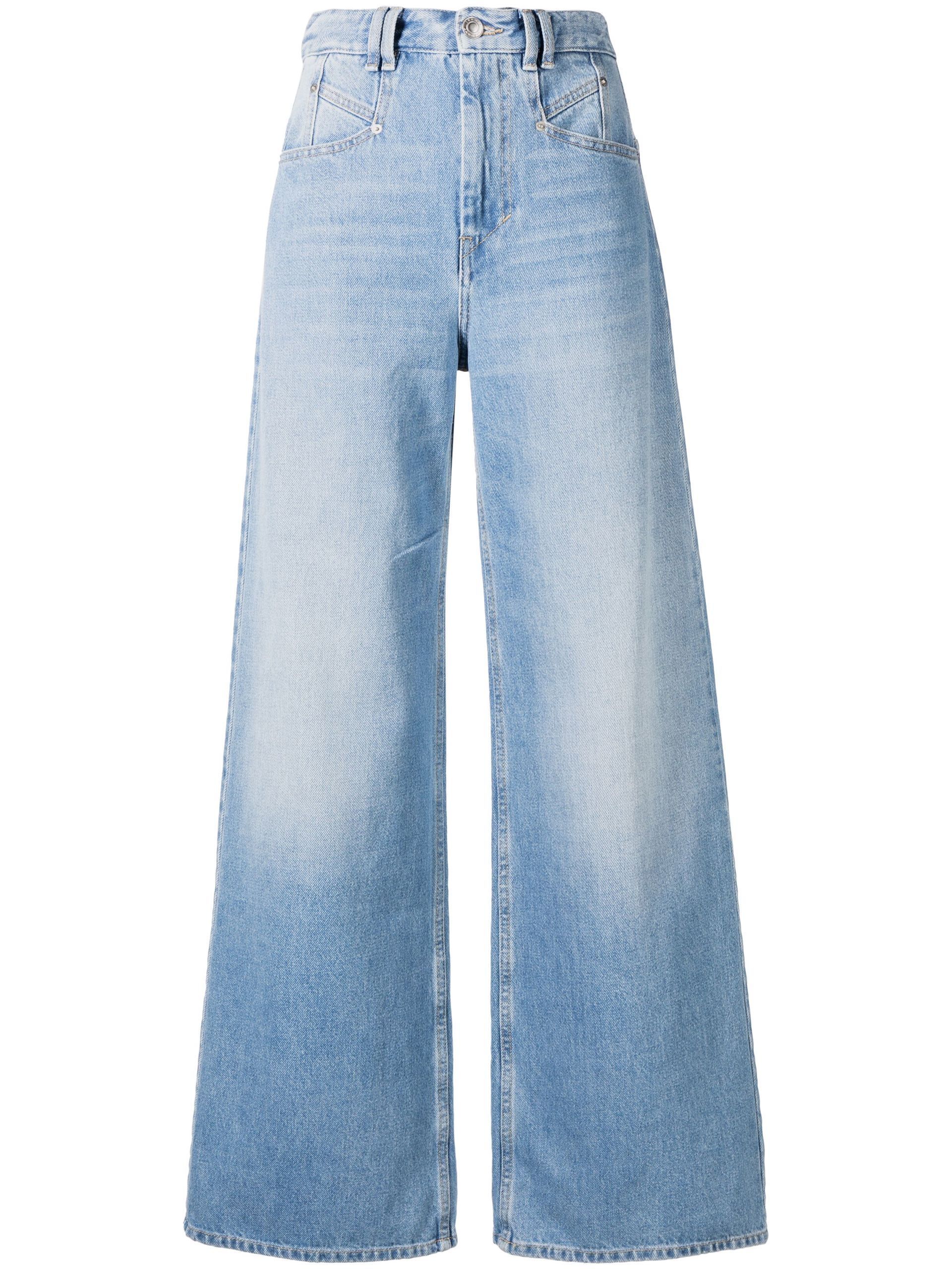 "In general, I normally opt for trousers over skirts so anytime a new denim trend comes along my interest is always piqued. But this time, the triple XL denim is one I'm opting out of. As much as I love a comfortable style, the combination of the ultra oversized silhouette and denim fabric just doesn'thang on my frame in the way I want, especially being on the shorter side. There's definitely opportunity to pull it off, but as for me, I'd rather stick to tailored wide-leg trousers or a puddle-pants moment."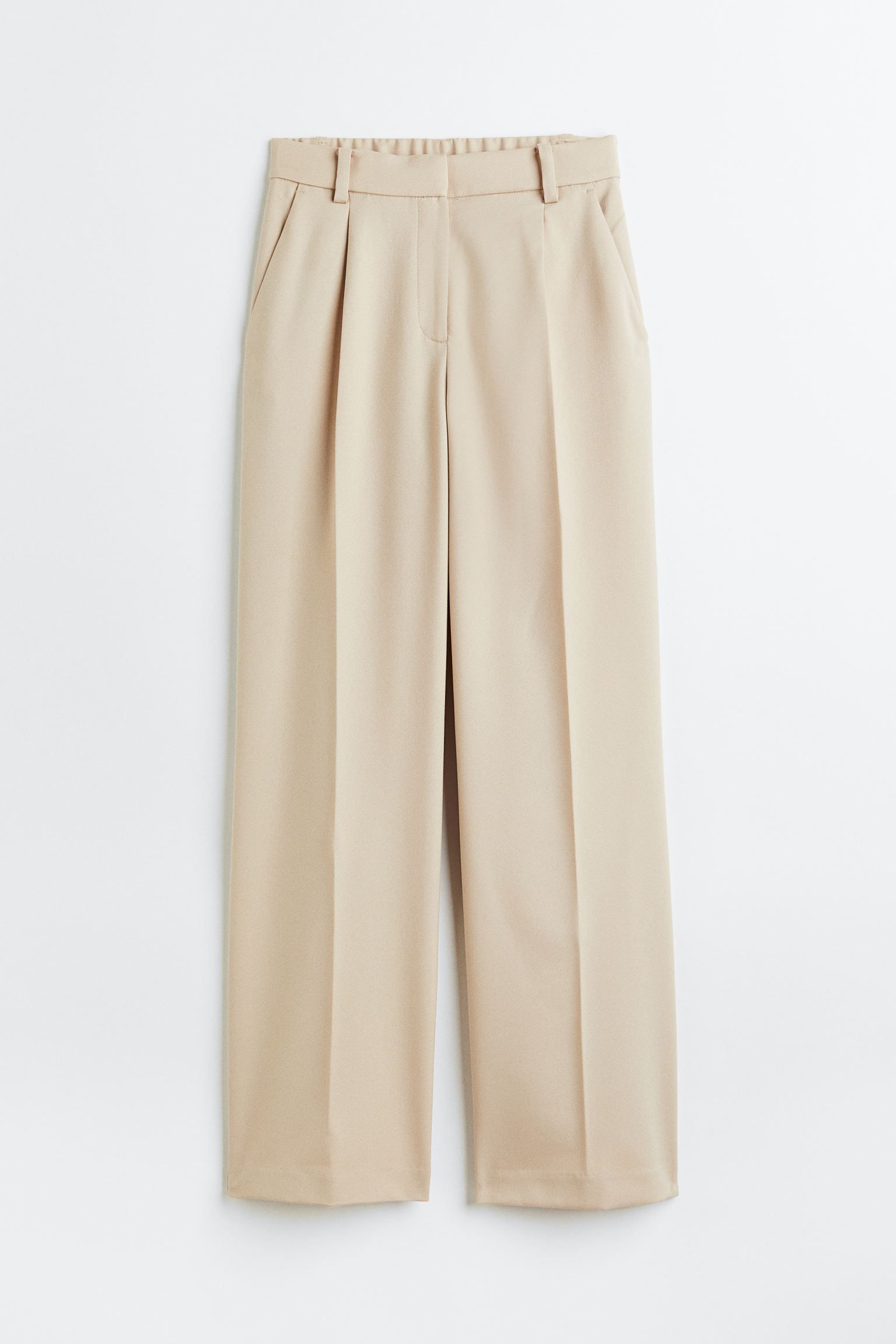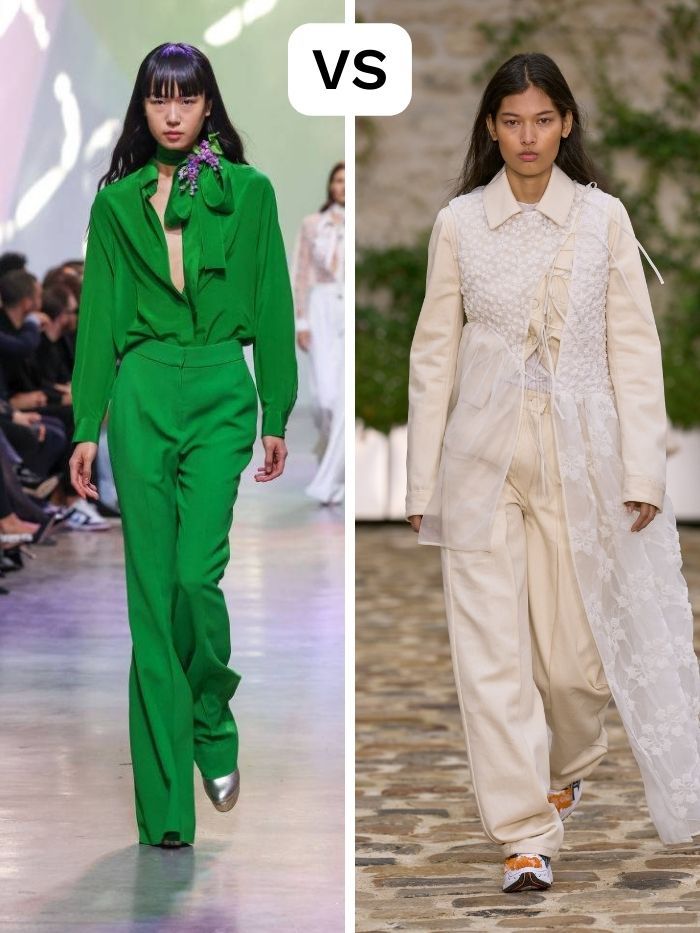 "I don't really subscribe to the notion of resolutions, but one thing I encouraged myself to do at the start of the year was to wear more colour. Over the past few years, I've pared back my palette, but in doing so, sometimes my outfits can feel a little boring. So, I started to look into colours more acutely, weighing up which felt timeless and seemed to remain "on trend" longer than others. My conclusion? Green is where it's at. Bottega Veneta put it firmly back on the fashion map with its devotion to Kelly green a few years ago, and since, high-end collections that have followed have also pledged their allegiance to Green. In terms of how it can make you feel, green is the colour most commonly associated with tranquillity, which is a large part of why it became so popular during lockdown, too, where people sought to bring the peace of the outdoors into their homes by way of decor. The same applies to our wardrobes; green can act as a palette cleanser of sorts; it can breathe new life into base hues of camel, navy, grey, black and white. It's statement-making but still manages to compliment as opposed to overpower. And that can't be said for every bright hue out there."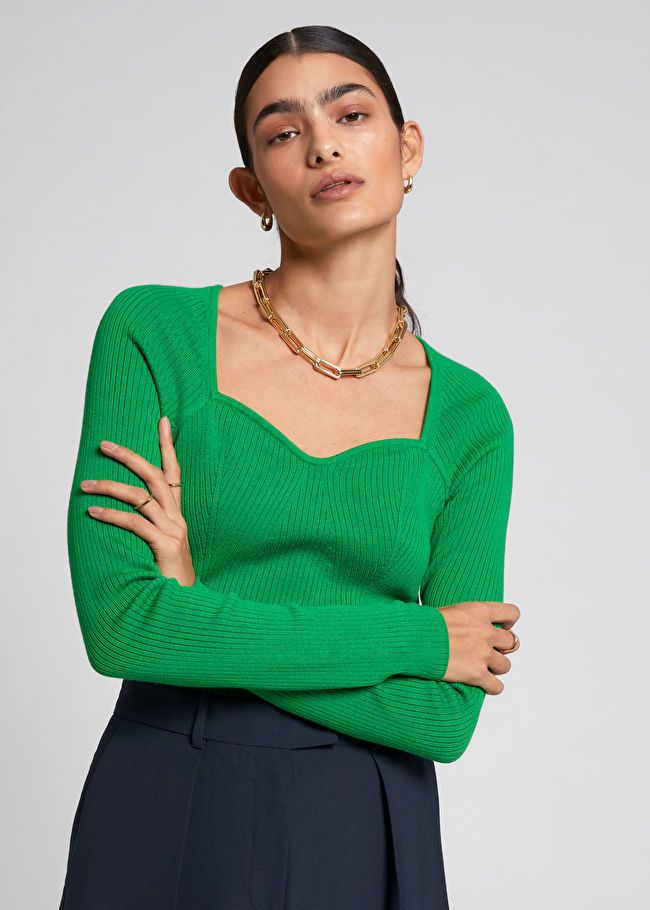 "Maybe it's because it reminds me of a really horrible P.E. kit I once had to wear as a child, or maybe it is because I am a true, hard-core fan of classic khaki, but I'm afraid the bright green trend just doesn't do it for me. Much to my dismay (and no matter how hard I've tried) zesty, highlighter shades do not work on my skin tone, and call me predictable, but I'd much rather reach for a pastel hue as we head into spring. Pinks, lilacs and baby blue are more my style, and while I know I'll inevitably see someone in a sensationally good lime green outfit over Fashion Week that might make me think twice, I'm sticking to my guns and opting for ice cream tones instead this season."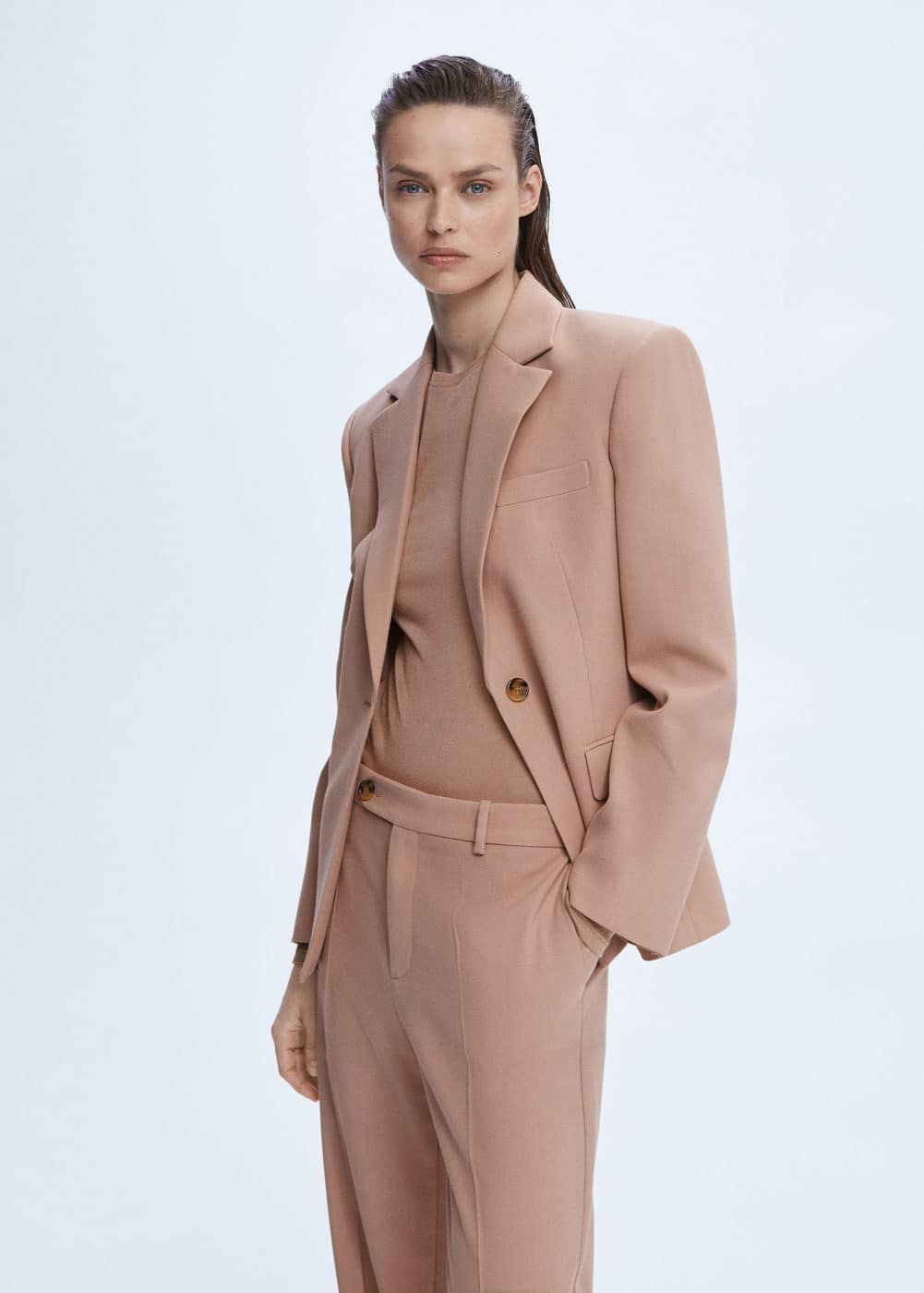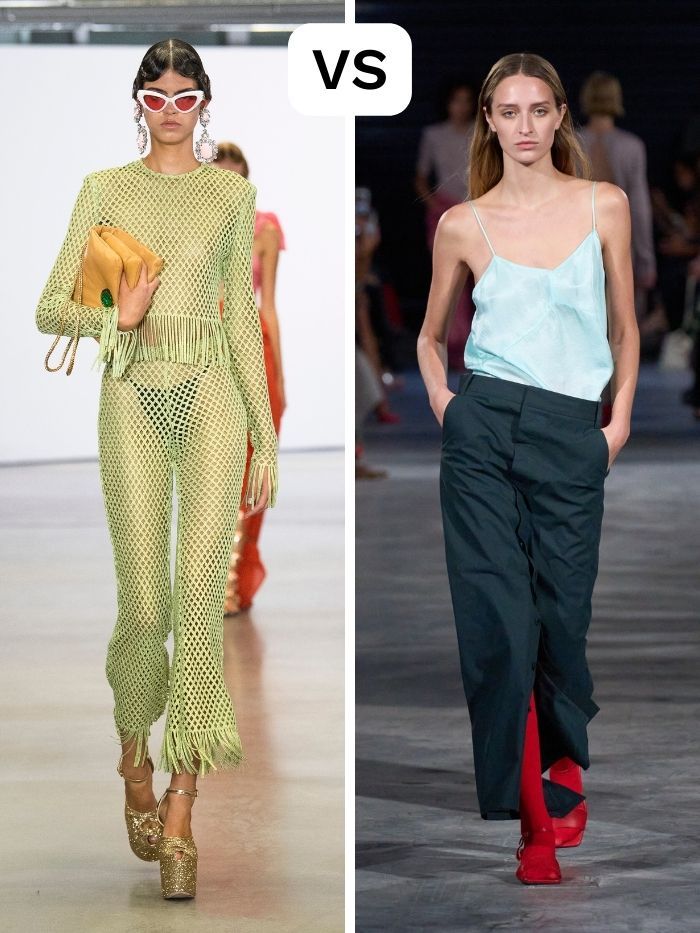 "Of all the trends to hit TikTok or the catwalk in recent times, the slow movement towards body positivity is the one that makes me most happy. I mean, finally! We're less bothered about what flatters our figure and more about what we want to wear. As such, flesh bearing clothing has almost become mandatory. Skirts so short they resemble a belt, bralettes under blazers (or just worn solo), and sheer versions of every item in our wardrobe. Roll necks, tube dresses, tank tops, even skirts are getting the sheer treatment, and I'm into any garment that celebrates our bodies in all their glory. Call me a hot mesh, I don't care."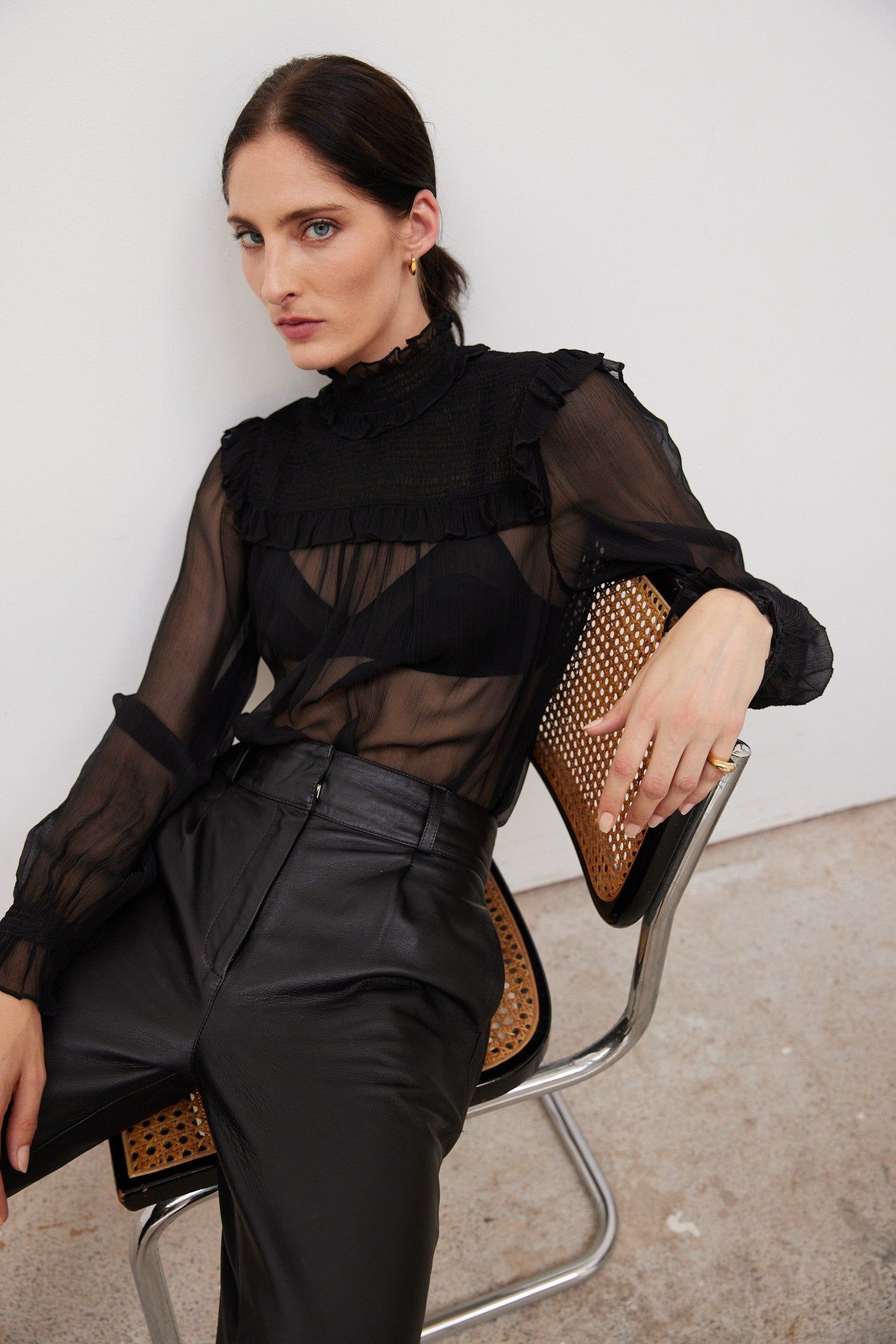 "Don't get me wrong, I'm all for the 'free the nipple' movement. Being naked on your own terms feels great—and there's no denying how incredible some of those ladies walking the red carpet look in their barely-there dresses. But for me, personally, on an everyday level, my lumps and bumps say no to the sheer trend. I'd love to possess the kind of 'no f**ks' attitude it would take for me to walk into an office/bar/restaurant in a see-through top, dress or skirt, but unfortunately I know that in reality I'd just end up feeling uncomfortable and self-conscious for the most part—especially when it came to sitting down. That probably says more about me than the trend itself, but I can't imagine I'm alone in that opinion. Even on a sartorial level I'm a much bigger fan of subtle cutouts, asymmetric details or backless styles as a way to show off some skin. Sorry, Gen Z, my vote's been cast."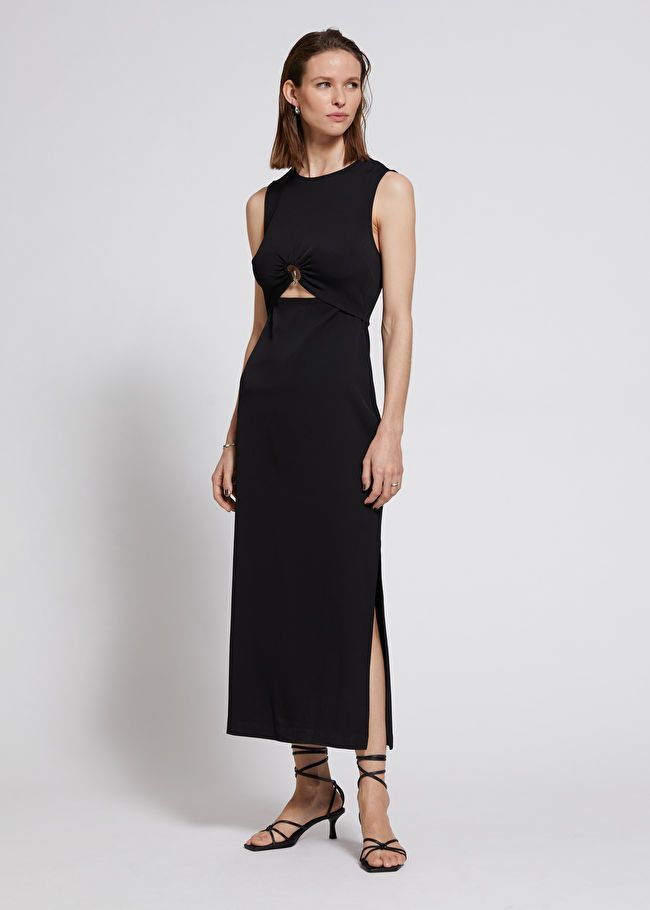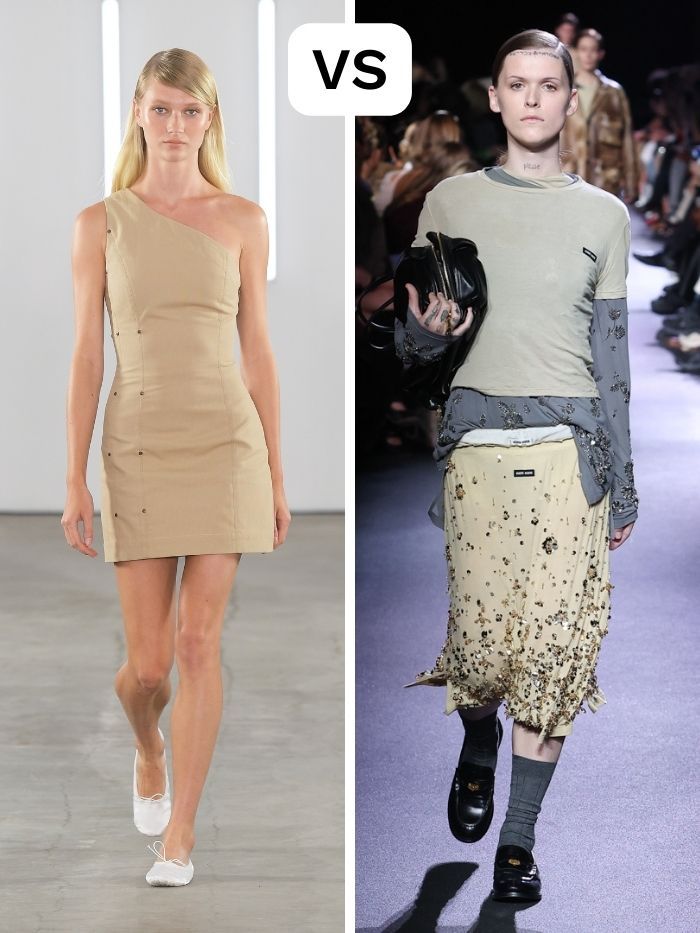 "I'm sorry, I've tried, but heels just aren't cutting it for me anymore. I love the way they look, but loathe the way they feel, so if it's anything higher than a kitten heel, I've already lost interest. After spending the majority of autumn and winter living in the same pair of Prada loafers, I've been looking for a comfortable, new flat shoe trend for the sunnier season ahead, and where better place to start than the charming ballet pump? I might not be pairing them with waistcoats and skinny jeans as I did in the mid-Noughties, but I love the thought of wearing these simple flats with looser denim and a fluffy knit, or with a slip dress and biker jacket in homage to the Primrose Hill It kids of my teens. If it's good enough for Alexa Chung…"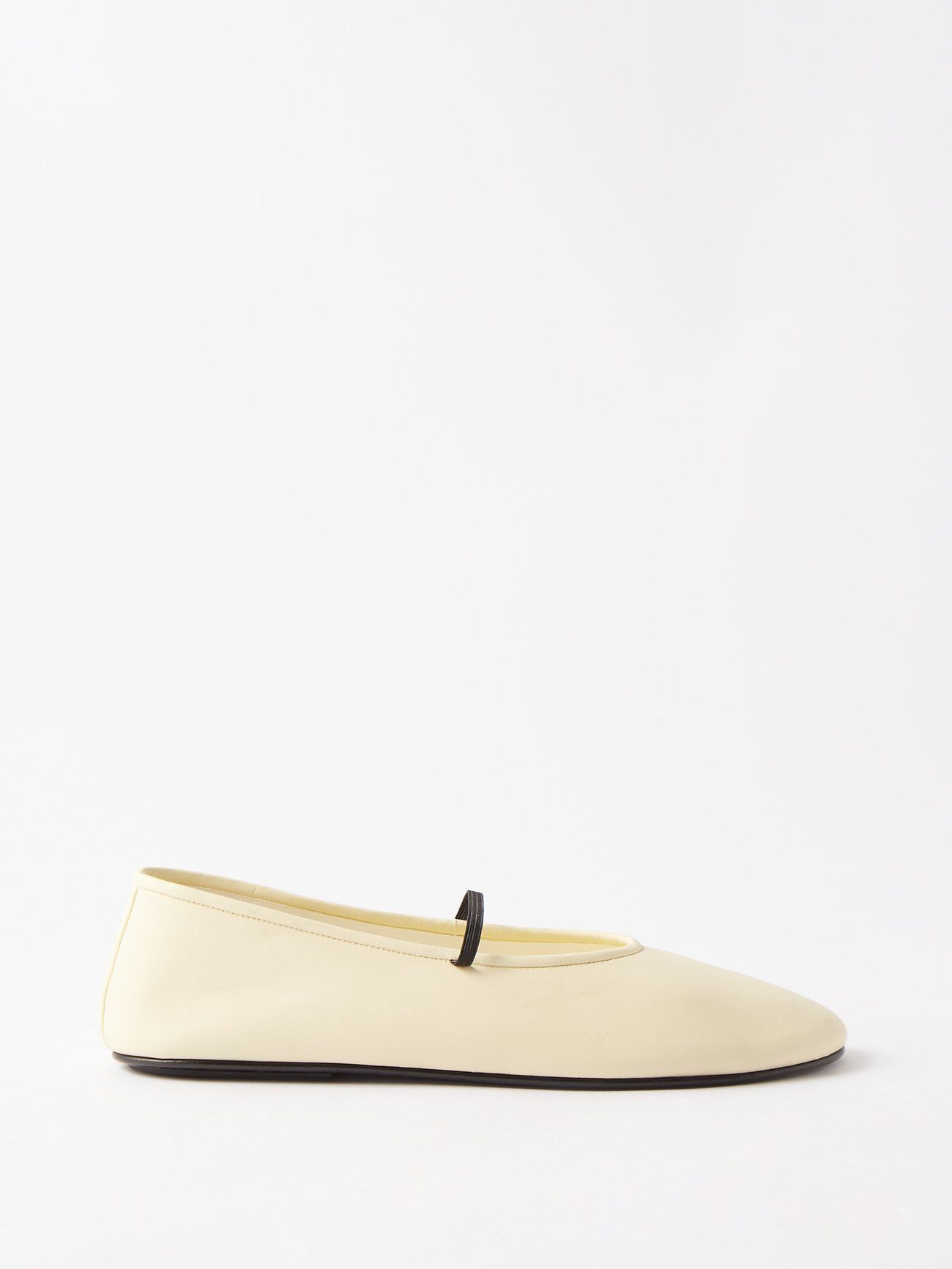 "I have cursed flat feet that are much happier in more supportive shoes that come with a bit of an arch. My feet are so flat that I can't even keep any shoe styles without a strap or secure fastening them on so pumps of all heel heights are out of the question. More than that, being short, hourglass, and not one for showing my legs, I find that these super-flat pumps don't look elegant on me at all. I'd rather swap in a loafer or brogue for something with a slight height elevation and more masculine feel."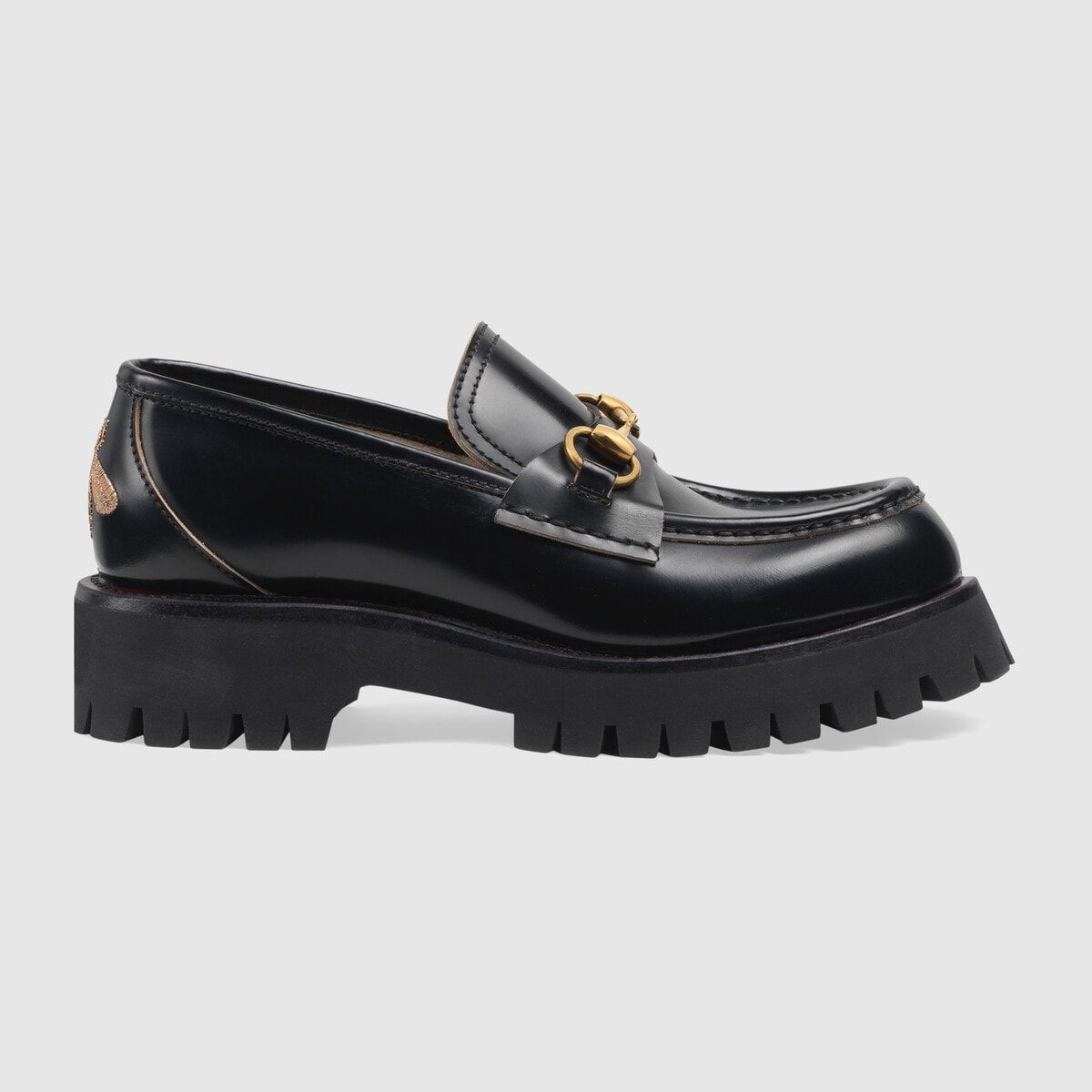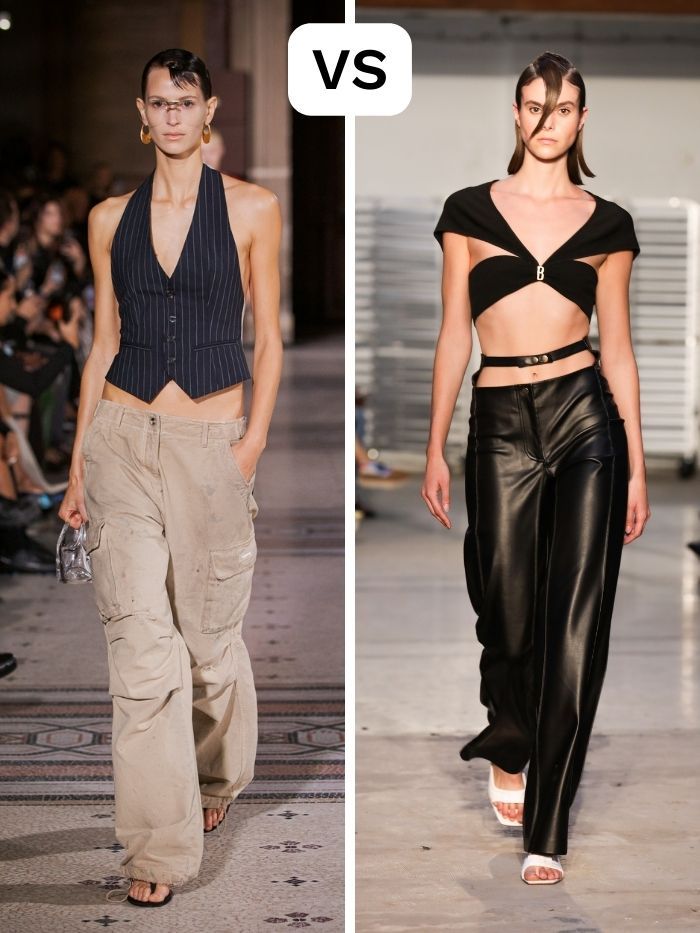 "As a wide leg trousers and trainers type of girl, the return of cargo pants is something that's making me very happy. Let me explain why. Cargo pants are transitional wardrobe staples that can be dressed up (think nice top and a pair or heels) or dressed down. Usually, I steer clear off Y2K trends, because if I'm, honest, not enough time has passed since I wore them the first time, but saying that, I'm here for cargo pants. Unlike when I wore them as a kid, this time around, I'm reaching for mid-rise variants and pairing them with more fashion-forward shoes."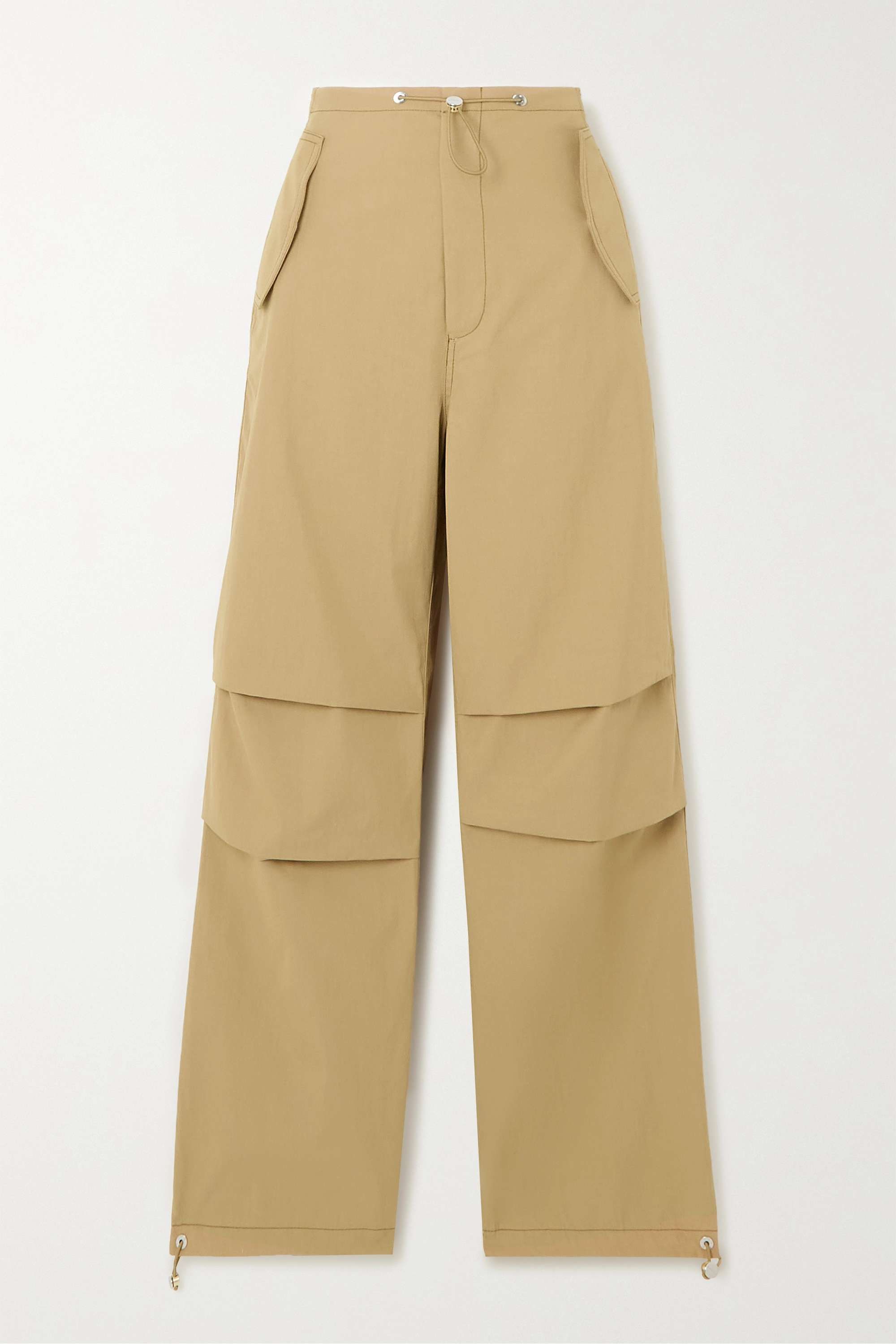 "What's that sound I hear? Most likely the haunting rustling of cargo trousers making their back out of the 2000s. It's probably my aversion to dressing down (I've only recently gotten into jeans), but there's something about the cargo trouser that isn't resonating with me. It's likely the fact that they look best with trainers or a high-heel (and as you'll have read earlier, I don't have many pairs of those), or it might be the fact I wouldn't even know which top to try and pair them with. But, no matter how many influencers I see in the (albeit chic) Frankie Shop pair, I just don't think this is a trend for a woman who likes to spend her days in midi dresses and leather trousers."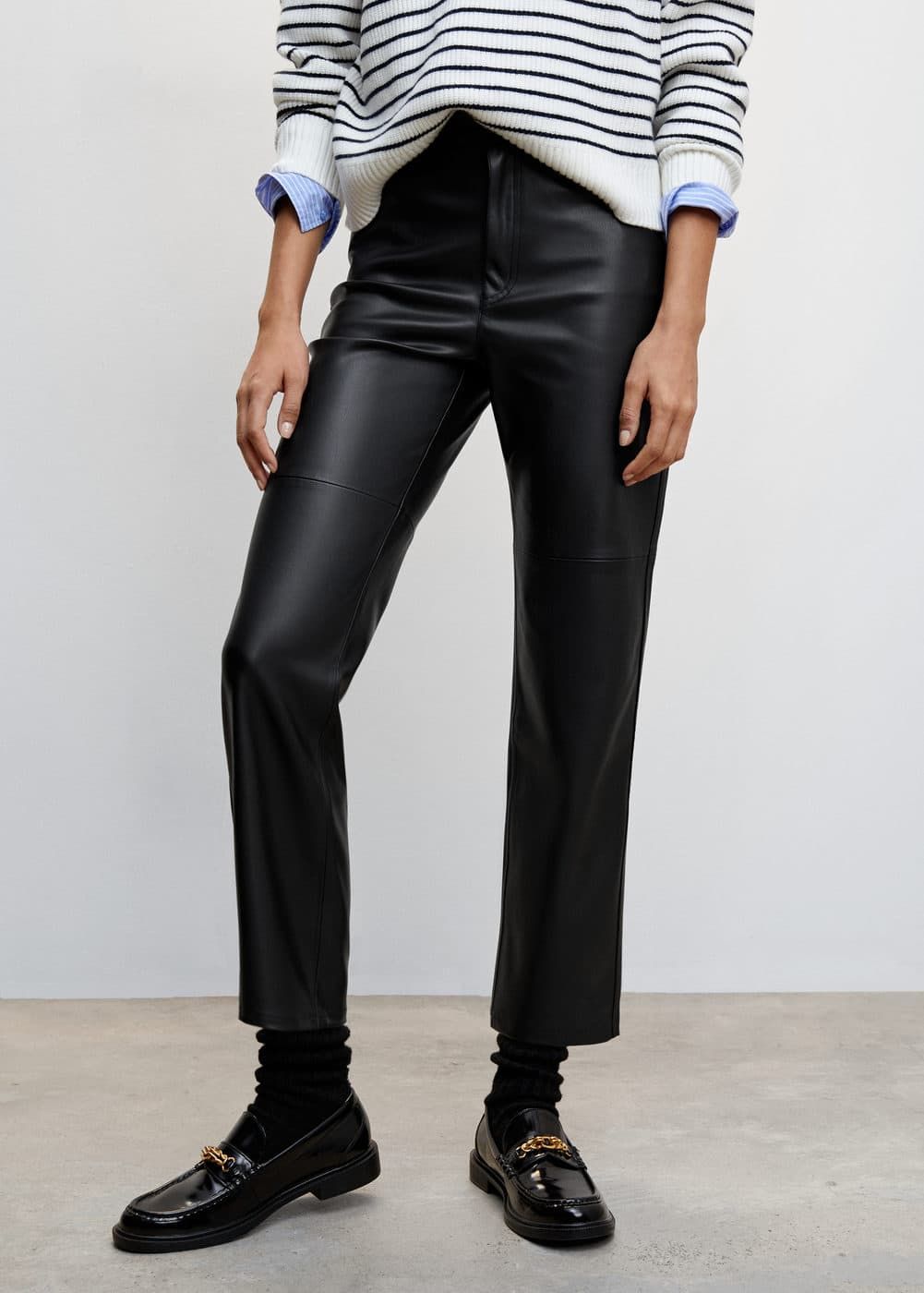 Up Next, Calling It: These 5 Blazer Trends Will Be Everywhere This Spring