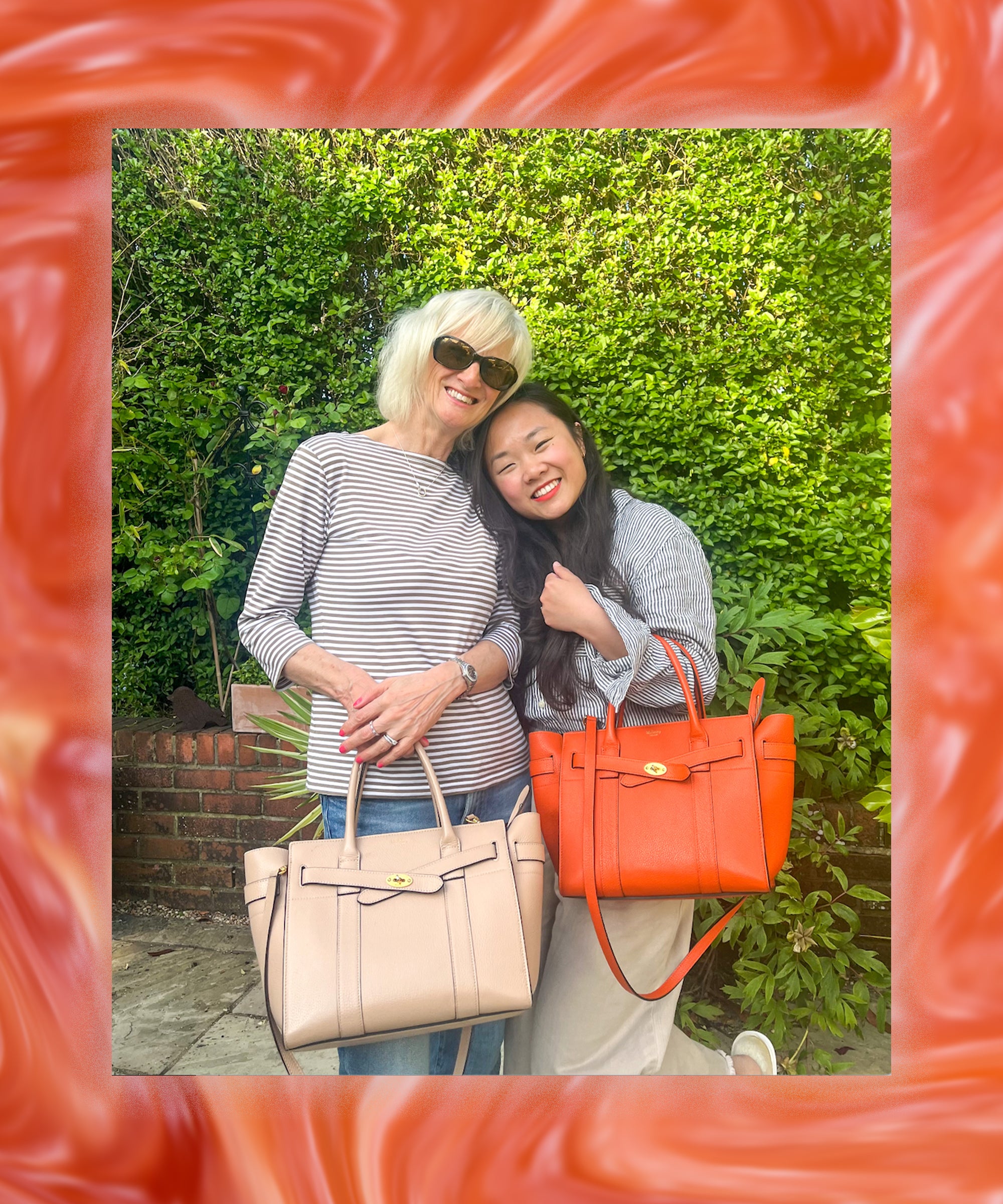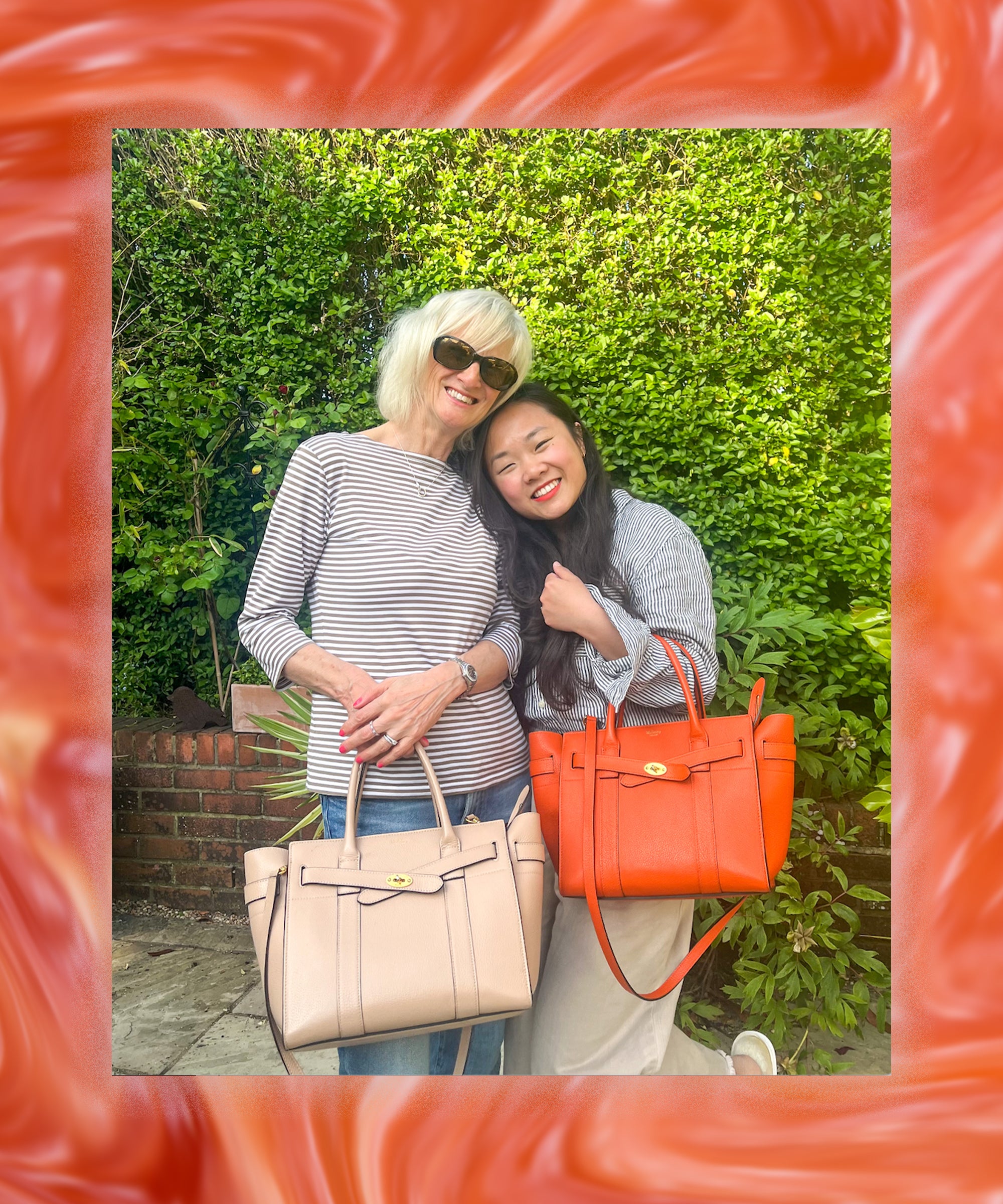 Let's go back to 2003. The year brought us "Crazy in Love," Arrested Development, that iconic VMAs kiss, and the shocking Bennifer split. It also brought us plenty of low-rise jeans, ultra-pointy stilettos, and the new It bag: the Mulberry Bayswater. But this 2003 It bag was no one-hit wonder, but rather a handbag style that has stood the test of time. And now it's celebrating its 20th anniversary.
British heritage brand Mulberry gave us sophistication and timelessness with the Bayswater bag, instantly becoming an iconic design. (It was one of the OG "quiet luxury" brands and bags.) And its high quality has allowed it to stand the test of time.
So if you (or your mother or even your grandmother) purchased a Mulberry handbag in its heyday, you likely still wear it and treasure it. Below, R29 Senior Travel Writer Venus Wong shares her personal experience with Bayswater bags. She fell in love with the brand when she began borrowing its bags from her future mother-in-law, who owns several styles from Mulberry's Bayswater Bags collection. Read on to learn about Venus's take on the iconic bag, some of its signature features, and brand-new Bayswater styles.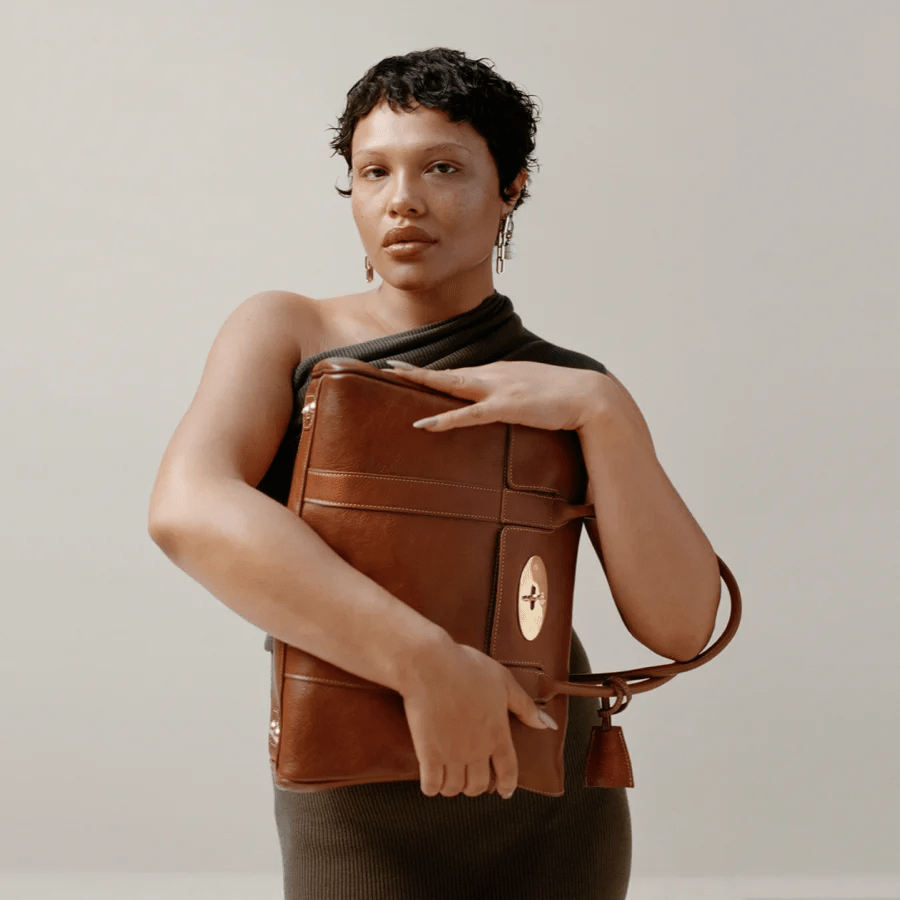 If you're not well acquainted with Bayswater bags, here's a quick rundown of the classic bag. The sleek structured handbag is constructed from heritage leather in a range of smooth and glossy or different sized grain finishes. It's also pretty roomy inside, making it a great option for an evening, travel, or work bag.
The sleek top handles stand stiff, and the front flap perfectly molds around it like a puzzle. Bayswater bags are also all finished with the brand's signature Postman Lock closure to keep your belongings secure. While classic and neutral shades are often associated with this style, the new season of Bayswater bags includes several bright, summer-ready colorways like mustard yellow and periwinkle blue.
Throughout the years, there have been many iterations of the original Bayswater — from zipped versions to trendy mini bags. And since 2022, all Mulberry's bags are manufactured from carbon-neutral leather.
Bayswater Bags
Mini Bayswater Bags
Small Zipped Bayswater Bags
An R29 Editor's Take On Mulberry Bags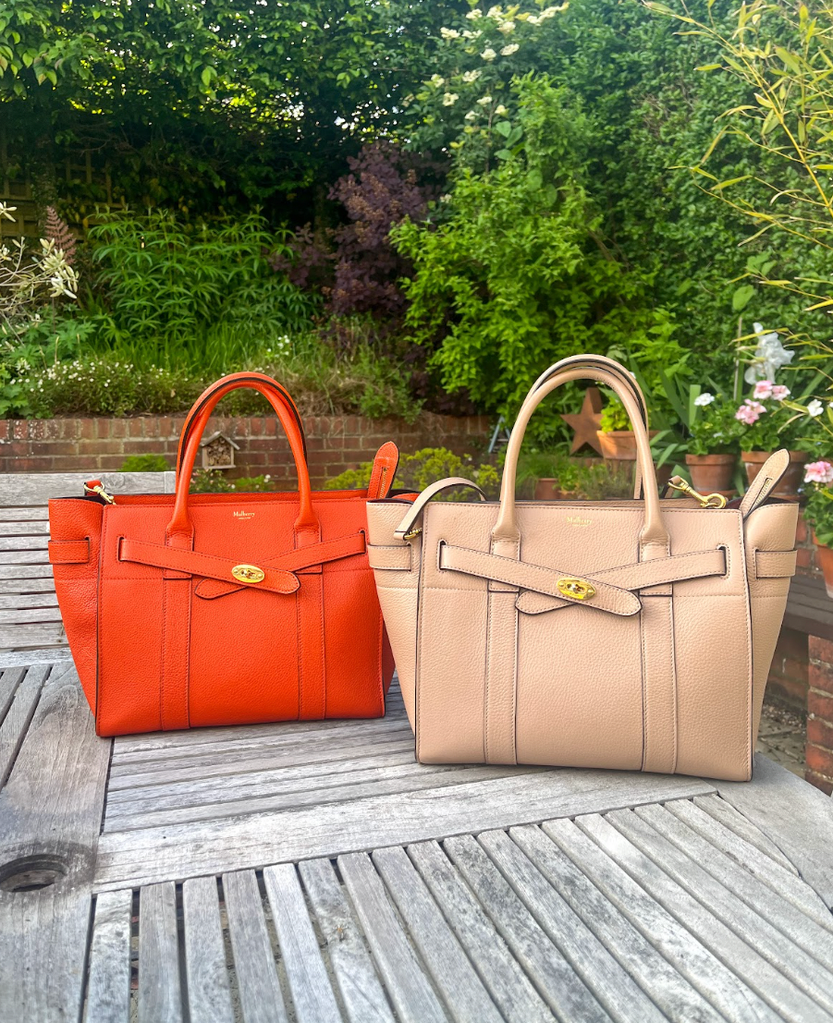 "My partner's mom, Sarah, has the classiest and most consistent personal style out of everyone I know. Her wardrobe is brimming with timeless staples that are well-made but not at all flashy, including a fleet of Mulberry Bayswater handbags. She's been a longtime customer of the British heritage brand and often speaks so highly of its craftsmanship. It means a lot to her (as a fellow Brit) that the brand has opted to manufacture 50% of its leather bags out of factories in Somerset, England. I'm lucky enough to have a first-hand understanding of the quality since she very generously lets me borrow whatever Bayswater colorway she's not using at the moment.
"In the summer, I've been gravitating toward the Small Zipped Bayswater in Coral. It adds such a nice pop of color and always matches with the bright orangey-red lipstick I like to wear on sunnier days. There is enough room for all my essentials — notebook, wallet, phone, and a light sweater for when it's chilly at night — but it doesn't get too heavy, unlike most other calf leather bags I own. I appreciate how structured the bag is, and the top handles stay upright without drooping down (and causing any unwanted wear and tear in the leather). The brass Postman's Lock is the type of hardware detail that gives off a 'quiet luxury' vibe in my book. I like to leave the lock strap slightly loose for a more casual, but still put-together look. The Maple Silky Calf colorway is Sarah's favorite year-round since it has an elegant, neutral tone that practically looks chic with everything. As someone who loves a secured bag closure, the top zippers provide so much peace of mind, especially when I wear it as a crossbody bag.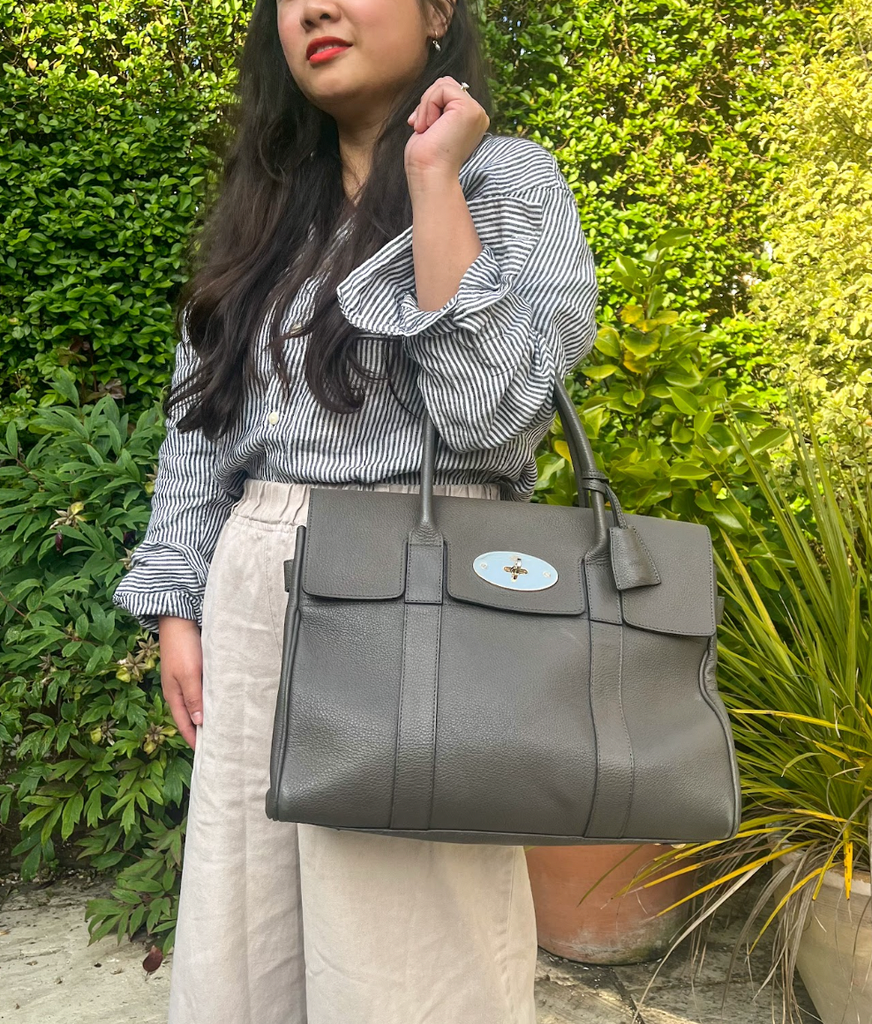 "Sometimes I borrow the Bayswater Classic in Charcoal for shorter, work-related trips when I'm expected to look polished but have lots of stuff with me. The larger capacity, flexible structure, and studs at the bottom of the bag make it a surprisingly perfect weekender bag. The top flap and oval lock have this instantly recognizable, Mulberry look that makes it a classic piece, but what I'm most impressed with is the enduring quality of the materials. These bags have been in my future mother-in-law's possession for years, and they're still in immaculate condition. The leather looks good as new (even after they've been rained on a few times), and the gold Mulberry lettering and brass hardware have remained intact. They have proven themselves to be true investment pieces many times over, and I can't wait to save up for my very own Bayswater bag and twin with my MIL when I officially become part of the family after this summer." —Venus Wong, Senior Travel Writer
New Season Bayswater Bag Styles
To celebrate the 20th anniversary of the OG style, the brand has released some brand-new editions, including the East West Bayswater shoulder bag, the North South Bayswater Tote bag as well as updated tote bags. Scroll on to find the perfect Bayswater style to add to your own collection of investment pieces.
East West Bayswater Bags
North South Bayswater Tote Bags
Bayswater Tote Bags
Shop all Mulberry Bayswater styles
At Refinery29, we're here to help you navigate this overwhelming world of stuff. All of our market picks are independently selected and curated by the editorial team. All product details reflect the price and availability at the time of publication. If you buy or click on something we link to on our site, Refinery29 may earn commission.
Like what you see? How about some more R29 goodness, right here?
R29 Readers Get A Discount On Summer Straw Bags
10 Tried-and-True Work Bags For Women