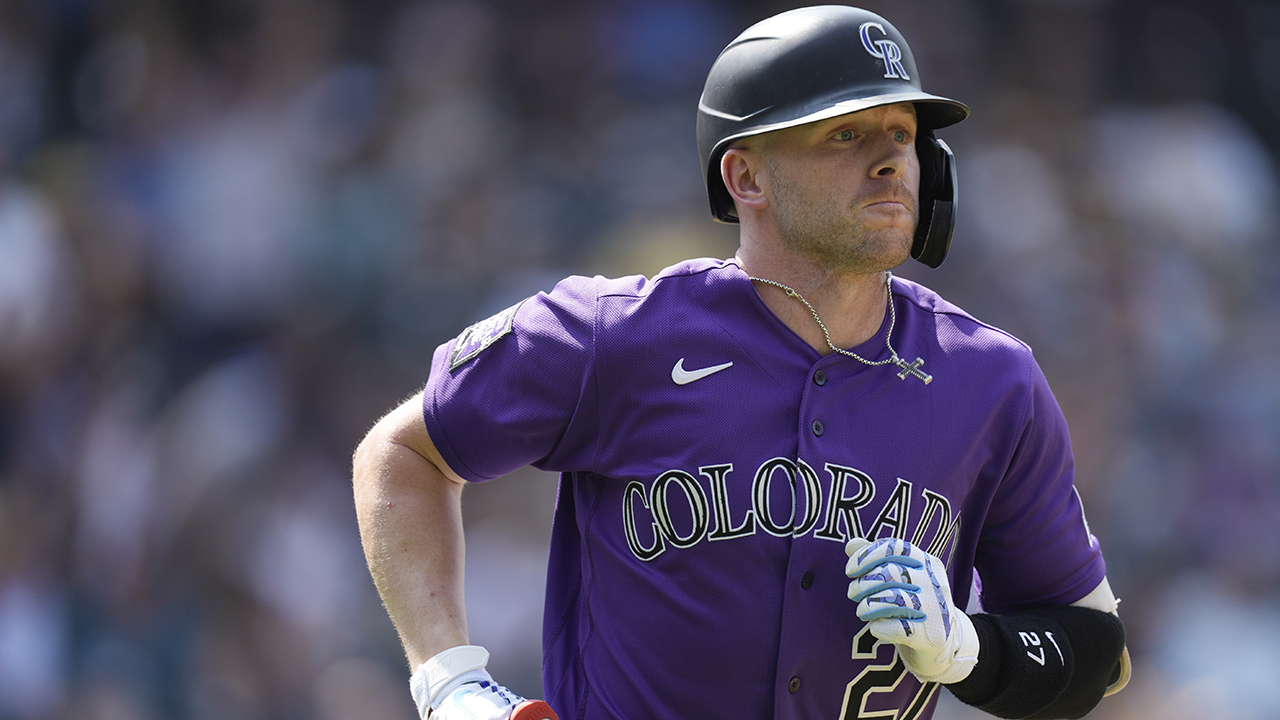 Considering the Toronto Blue Jays possess a strong core and money to spend — as well as some notable holes — the offseason ahead presents fertile ground for rumours, speculation, and wishcasting.
There will justifiably be a lot of attention given to how this team finds upgrades, but its fortunes will also be determined by how its AL East rivals do the same. After all, the Blue Jays finished behind three teams within their division in 2021, which means they have some leapfrogging to do if they want to reach their goals.
Not only are the New York Yankees and Boston Red Sox particularly worth monitoring throughout free agency based on the quality of the players they bring in, Blue Jays fans should also pay close attention to how those players mesh with Toronto's strengths and weaknesses. The Yankees and Red Sox probably won't be actively seeking Blue Jays killers this offseason, but they might well find them.
Here are a few guys that could be especially damaging to the Blue Jays if they wind up in the AL East:
Age: 28
Position: SS
2021 stats:.251/.329/.471 with 24 HR in 595 PA, good for 3.5 WAR
Why he's got Blue Jays killer potential: Story is a difficult hitter to project from here on out because his production has slipped in recent years, and it's hard to know how he'll fare without the benefit of hitting at Coors Field. He'll probably be above-average offensively, but not enough to strike fear into Blue Jays fans – even if his power is no joke.
Where Story could be a problem if he turned up in Yankee pinstripes, for instance, is his defence. Since he broke into the league his +69 DRS ranks third among all shortstops, while his UZR of +15.4 ranks eighth. Statcast's Outs Above Average is all over the place with his work ranking him as high as 99th percentile and as low as 4th percentile at his position on a season-to-season basis, but the general consensus is that he can pick it.
The Blue Jays' lineup figures to remain predominantly right-handed in 2022, and Story could take hits away on the left side of the infield, especially from Vladimir Guerrero Jr. who gets more than his fair share of knocks on blazing-fast grounders. Story has the ability to soak those up, as he showed on this 112.3 mph Renato Nuñez sizzler:
Also, Story is an elite runner who could pick on a Blue Jays' catching corps that caught a mediocre 22 percent of base stealers last year — and could see that number decline as Reese McGuire gets less playing time. The shortstop wouldn't be fun for the Blue Jays to see 19 times a year.
Age: 31
Position: SS/2B
2021 stats: .265/.334/.538 with 45 HR in 595 PA, good for 6.6 WAR
Why he's got Blue Jays killer potential: Losing Semien would be a massive blow to the Blue Jays regardless of where he goes, but the added sting is that he's particularly well-equipped to hurt the club he was an MVP finalist for in 2021.
Last season, the star infielder refined his approach in a Jose Bautista-like way by focusing on pulling as many fly balls as humanly possible. The result was a season in which he absolutely peppered left field with hits and ranked fifth among qualified hitters in pull percentage (51.3 per cent):
That's notable from a Blue Jays perspective because left field projects to be their greatest defensive weakness. Despite a puzzling mention as a Gold Glove finalist, Lourdes Gurriel Jr. has poor range out in left. In his two years as a full-time outfielder his Sprint Speed has never risen above the 41st percentile and his Outs Above Average have never crawled above the 14th. His strong and accurate arm makes up for some of his issues, but a guy like Semien could benefit from his presence out there – when he's not clearing the wall altogether.
Age: 37
Position: RP
2021 stats: 11.84 K/9, 1.81 BB/9, 1.15 HR/9 with a 2.46 ERA and 2.97 FIP in 179.1 innings, good for 5.4 WAR
Why he's got Blue Jays killer potential: Scherzer is a killer, period, and no fanbase wants to see him show up in their division. That's particularly true for the Blue Jays because of the way he handles right-handed hitters.
Last season he held righties to a .177/.211/.330 line with 128 strikeouts against just 10 walks, a level of dominance only matched by Corbin Burnes. The veteran's slider is a devastating pitch, and he's not afraid to dabble in right-on-right changeups to keep same-handed hitters off his fastball. A lineup centred around George Springer, Teoscar Hernandez, Bo Bichette, and Guerrero Jr. would be in tough against Scherzer and the last time he faced the Blue Jays — in 2020 when they had a similar core — he held them to three hits and no runs over 7.1 innings.
Beyond the platoon splits, Scherzer has made himself at home in his relatively few trips to Rogers Centre. His ERA there (2.16) is his third-best in any stadium in which he's pitched at least five times and his K/BB ratio (42:6) is truly absurd. It's probably all small-sample noise, but it's possible the mound in Toronto suits him nicely for whatever reason.
Ben Nicholson-Smith is Sportsnet's baseball editor. Arden Zwelling is a senior writer. Together, they bring you the most in-depth Blue Jays podcast in the league, covering off all the latest news with opinion and analysis, as well as interviews with other insiders and team members.
Age: 30
Position: RP
2021 stats: 9.80 K/9, 3.21 BB/9, 0.48 HR/9 with a 1.77 ERA and 3.19 FIP in 56 innings, good for 1.1 WAR
Why he's got Blue Jays killer potential: After completely committing to a relief role for the first time in 2021, Graveman saw his velocity spike and became a late-inning force.
He's on this list for the same reason as Verlander, broadly speaking, because he absolutely erased right-handers with his newfound power sinker-slider combo on the way to allowing a .117/.222/.126 line against them. Out of the 117 righties to face Graveman in 2021, just one got an extra-bases hit, and that knock was this slashing 87 mph liner that barely stayed in bounds:
The fact that Graveman gets righties isn't the only issue he'd present as a divisional opponent for the Blue Jays, it's how he gets them. The high-leverage reliever uses his 96.6 mph sinker 62.8 per cent of the time, and while Toronto hits fastballs well, they are much better against four-seamers.
In 2021, Vladimir Guerrero Jr. and George Springer were the top two fastball hitters per 100 pitches according to Statcast's run value metric. Against sinkers, they didn't crack the leaderboard. When you look at last year's Blue Jays (who are under contract for 2022) the majority were more vulnerable against sinking fastballs than four-seamers on a per/100 pitch basis last season:
Although Biggio looks like a half-decent matchup for Graveman, much of this team's lineup would be far better off avoiding a pitcher who ties right-handers in knots by pounding sinkers that run like this:
The former Toronto prospect has serious Blue Jays killer potential, as well as Blue Jays' target appeal.