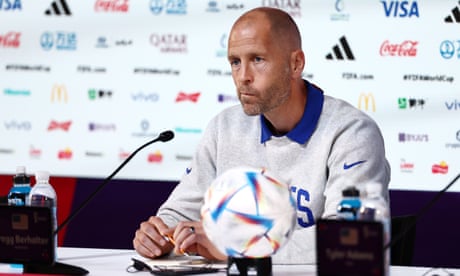 The two sides meet with a place in the World Cup knockout stages at stake amid growing tension in the Islamic republic
"I'm not well versed on international politics. I'm a football coach," said Gregg Berhalter, but he was a man who had just been exposed to politics in the raw. Twenty-four hours before his side's definitive Group B fixture against Iran, the USA head coach had been hit by a fusillade of hostile questioning from Iranian media. Everything from censorship to American racism and the presence of the US fleet in the Persian gulf was thrown at him. It was an experience he will never have had before and few coaches will encounter.
It was not entirely unpredictable, however. The complicated and bloody history that exists between Iran and the USA has led to simple sporting encounters between the two nations becoming diplomatic flashpoints. It was the case when the countries first faced each other at the World Cup during France 98 and, in a different way, it has happened again now.