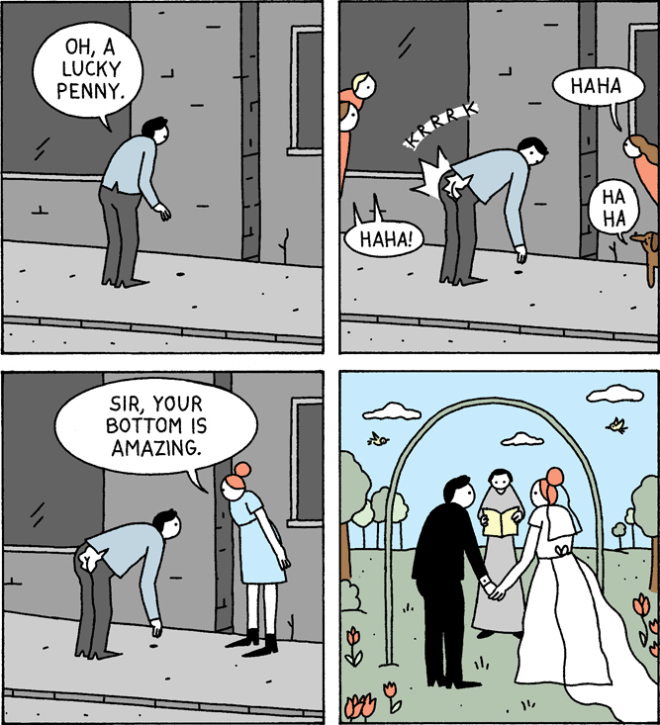 War And Peas is a hilarious cartoon series made by a two-headed squad of Jonathan Kunz and Elizabeth Pich. Since 2011 they joined forces to publish comics together. Their comics often deal with unfulfilled desires and the tragedy of the modern human condition, featuring such characters as sassy robots, woeful ghosts, and highly-skilled dogs. The stories concentrate on observations of everyday life, with a pinch of dark humour, often leading to a trenchant plot twist – and all in a four-panel-format.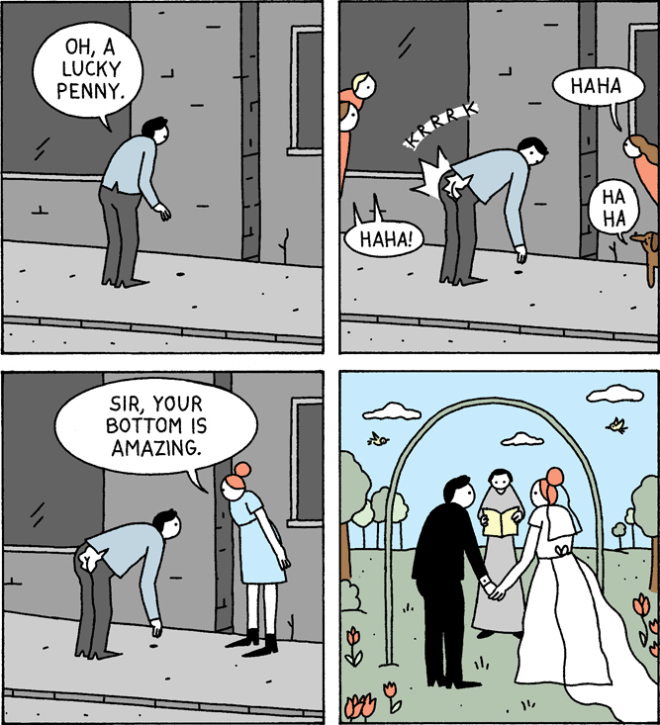 Anyways, who better to describe their work than the authors themselves? This is the answer we got from them: "A Scottish bus driver laughed so hard at our comics that he drove right into Lake McGowanshire and died. Our condolences to his family." Jonathan and Elizabeth get the strangest reactions they get to their comics: "Sometimes people react quite angrily to our comics, where all we want to do is heal with laughter. Sometimes people write us strange love notes, which are quite amusing. One time a lady yelled at us loudly that she didn't understand why we're doing this."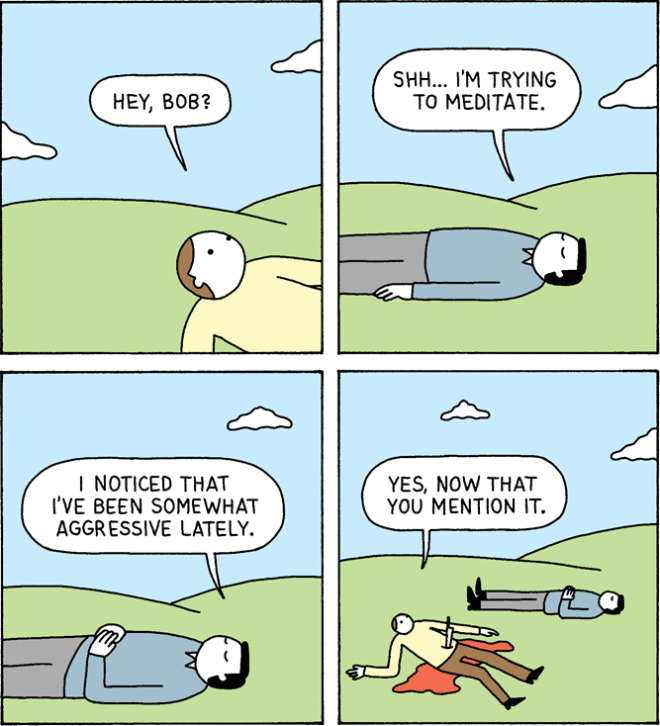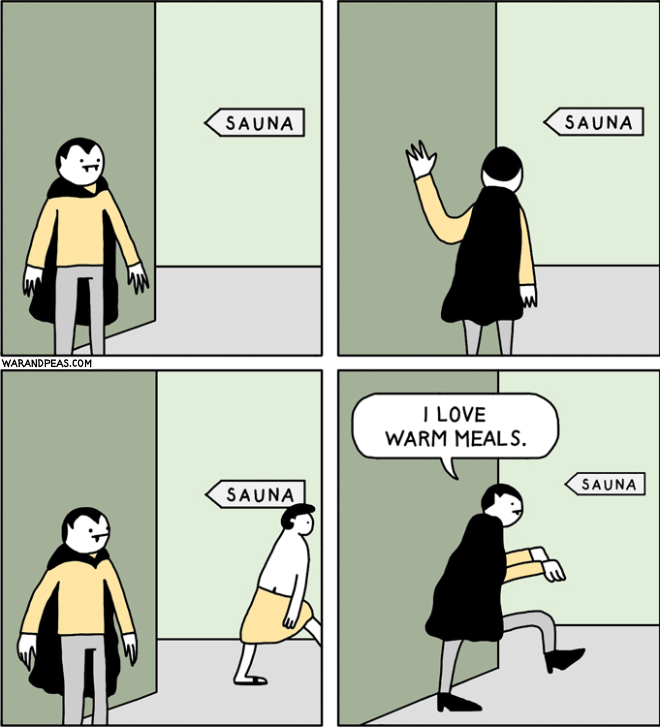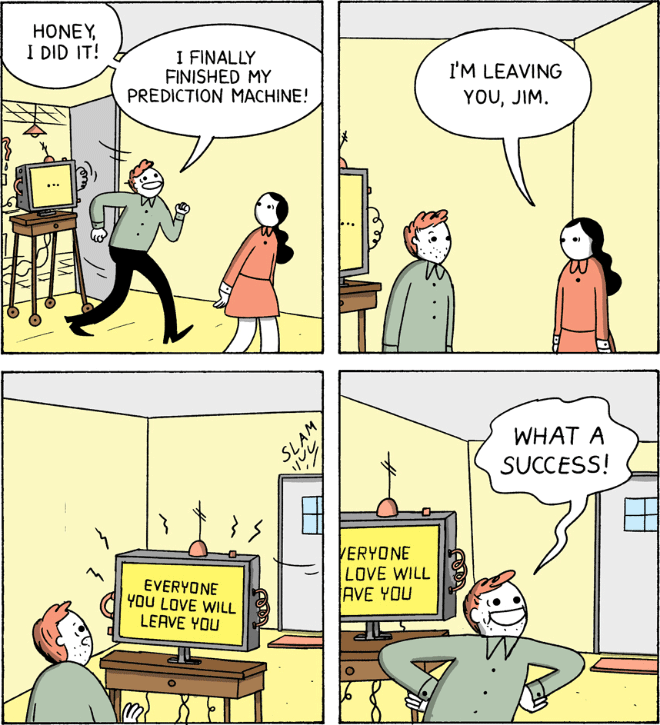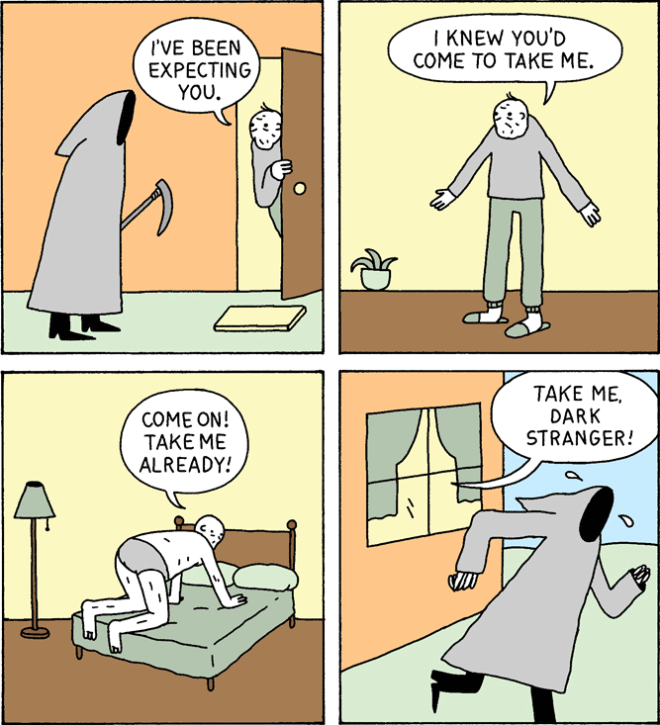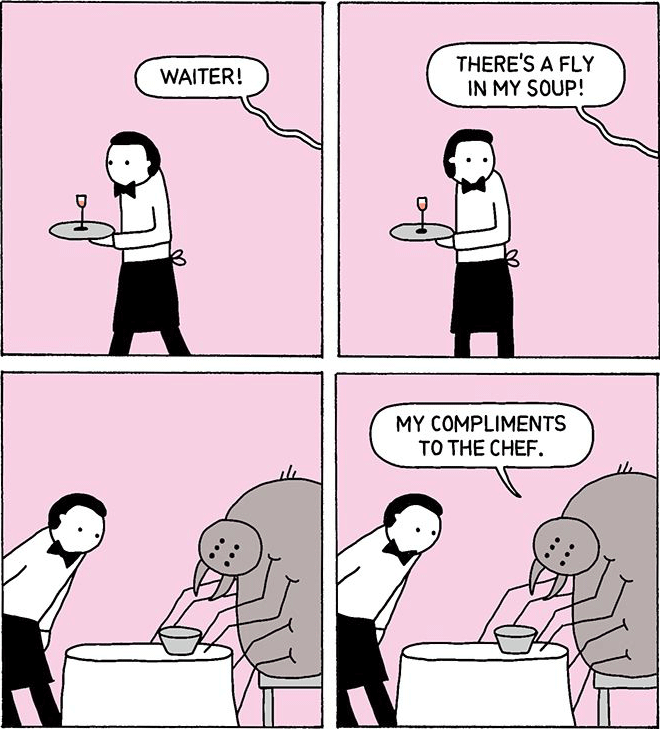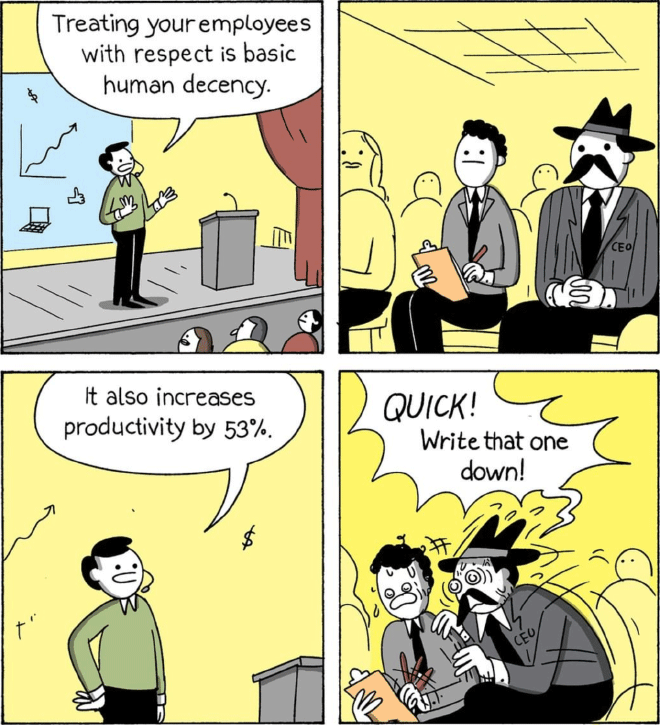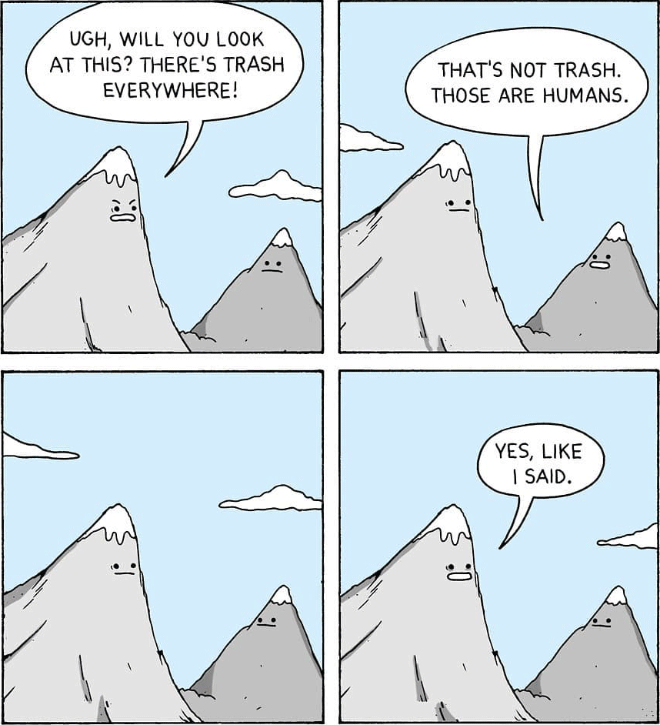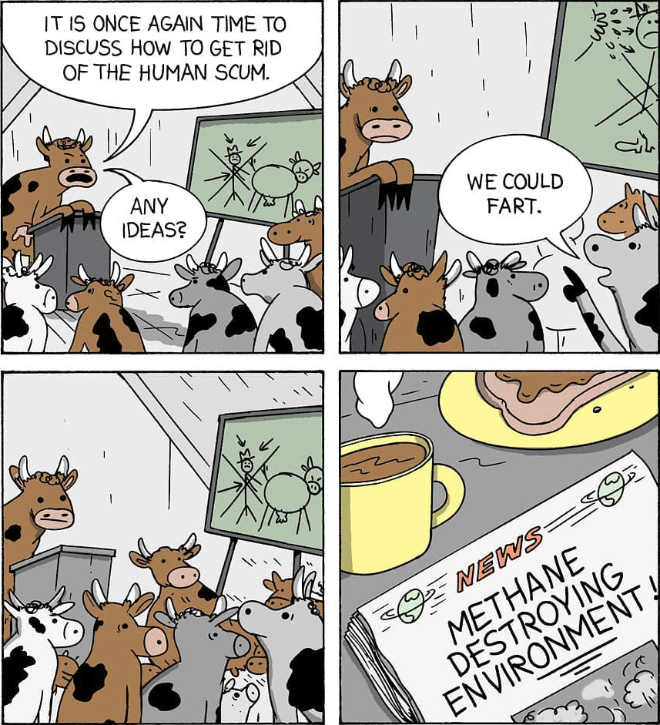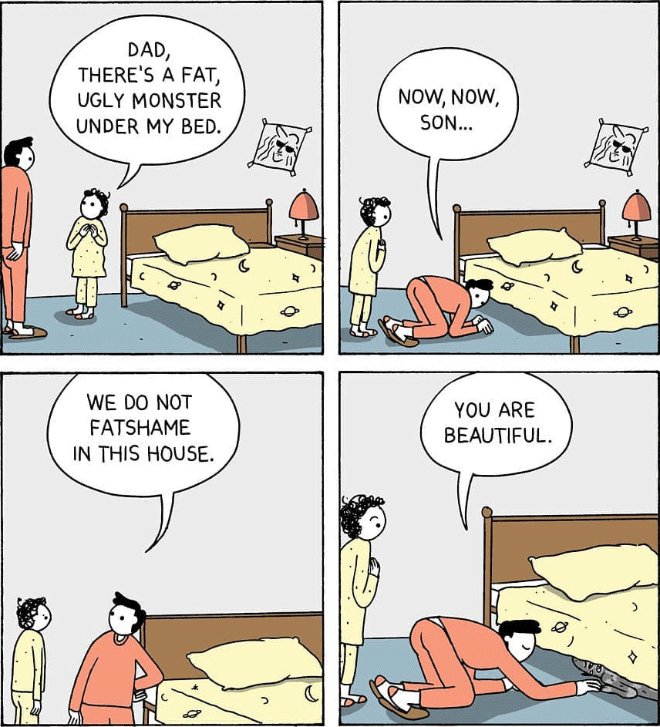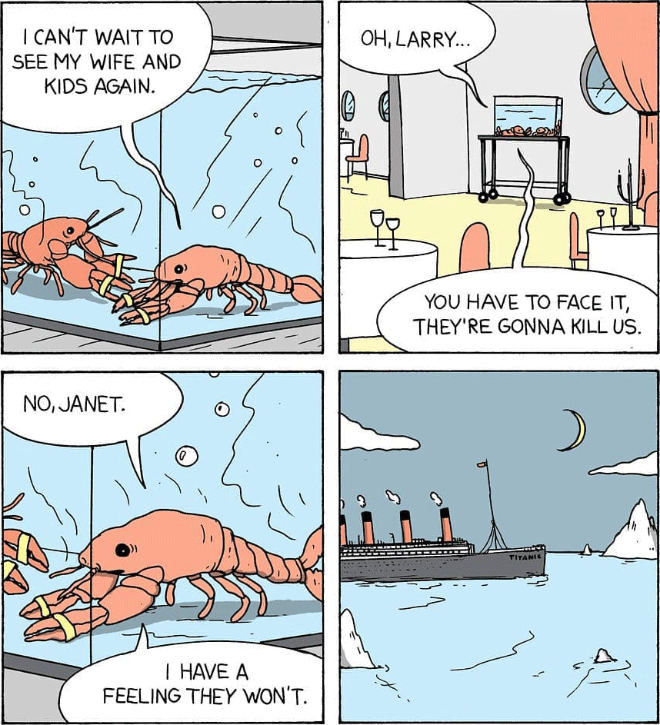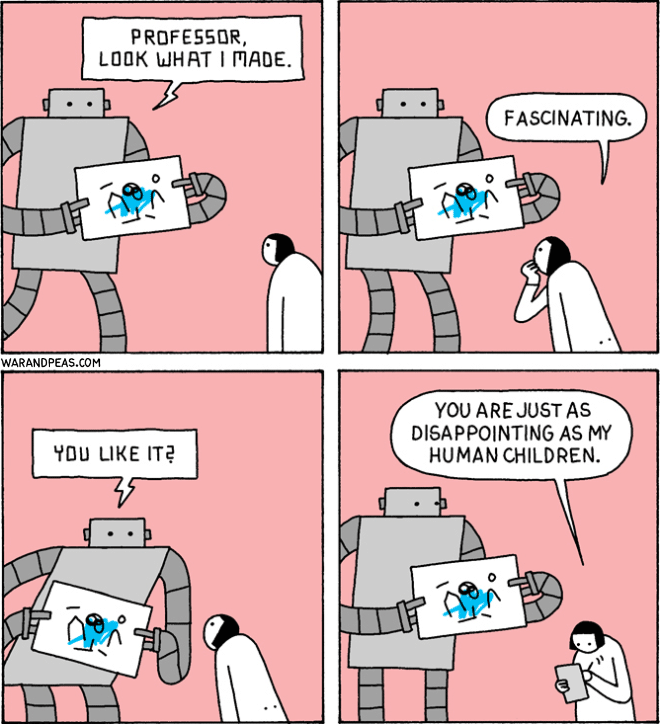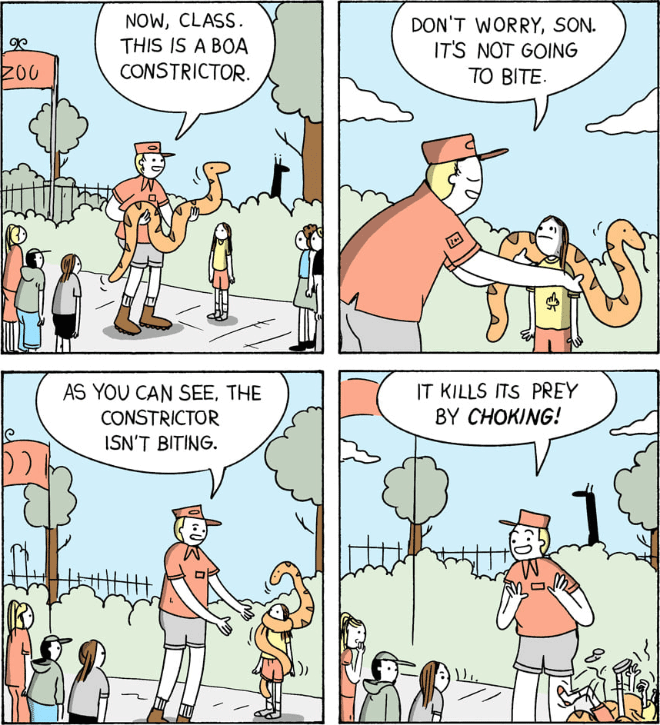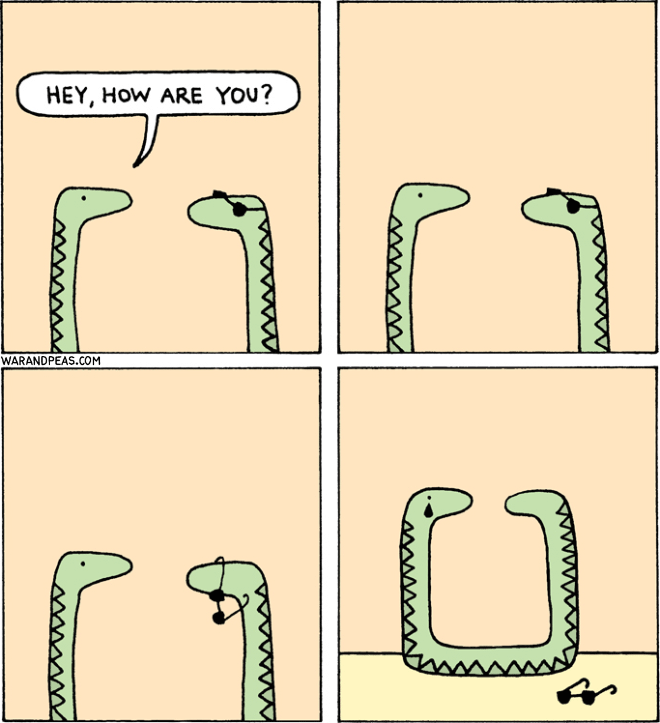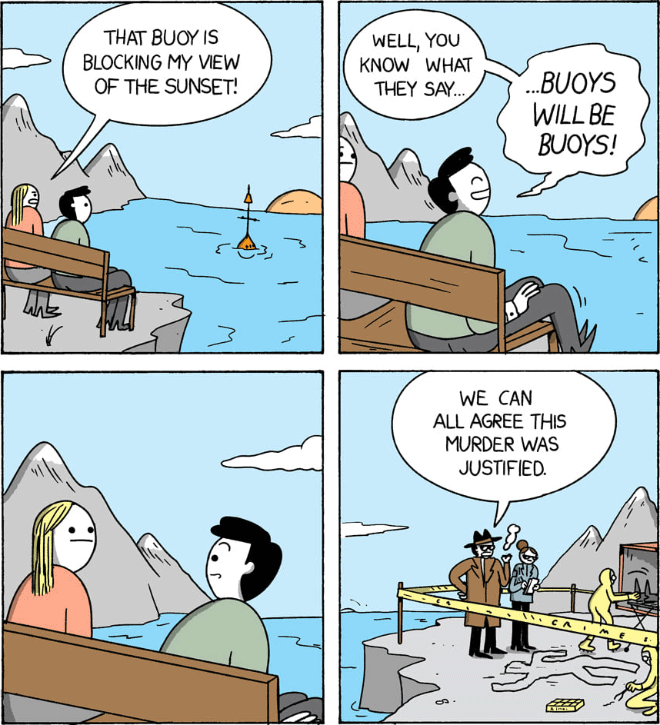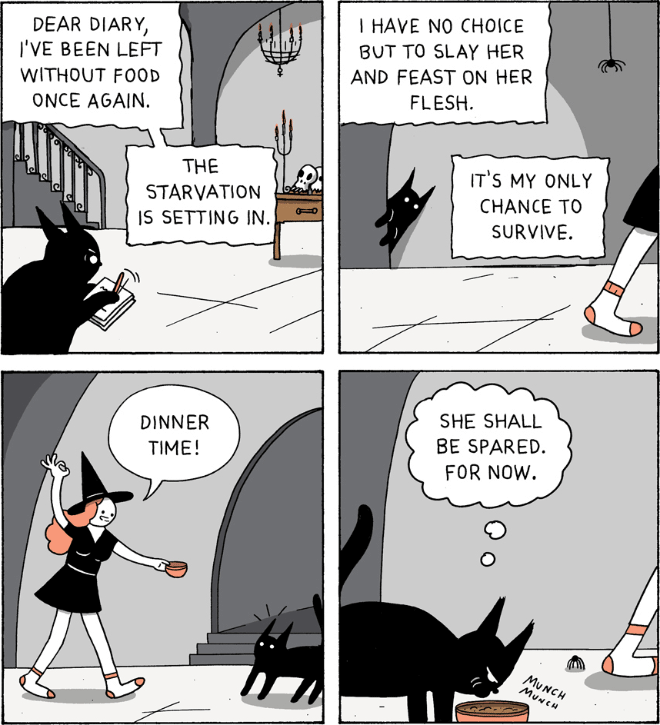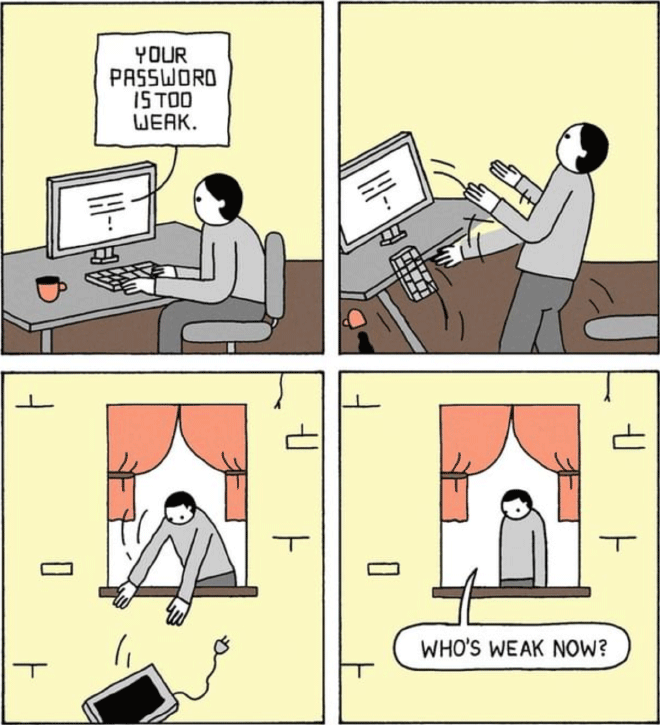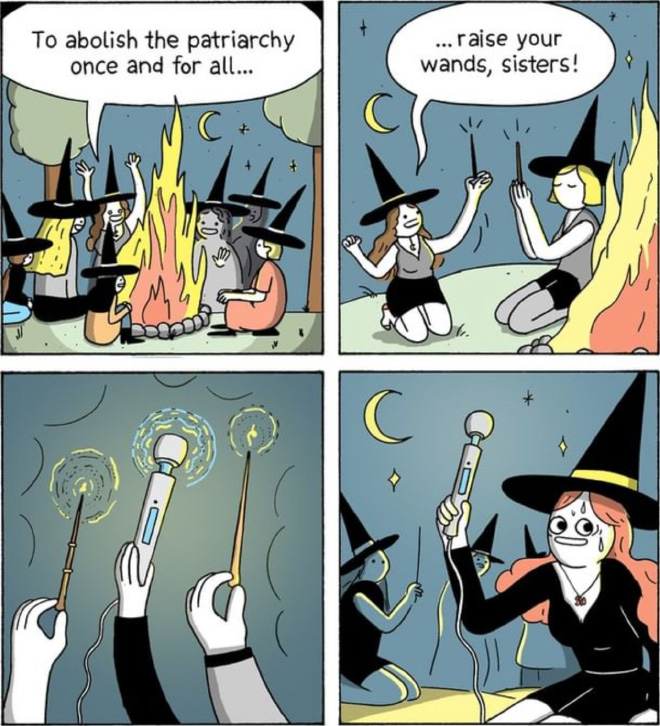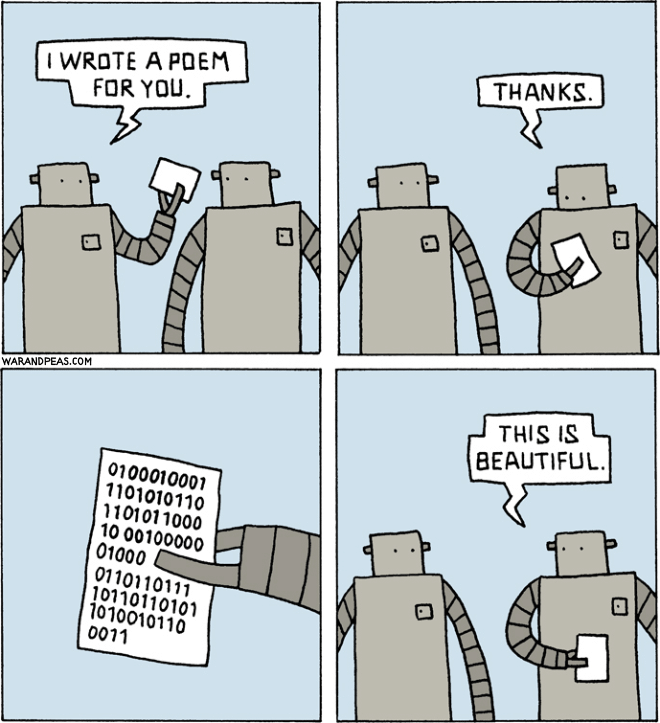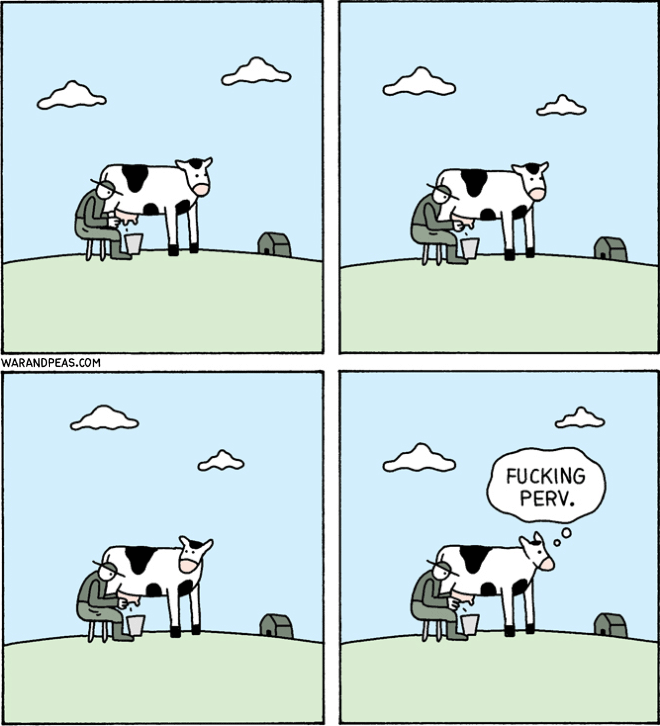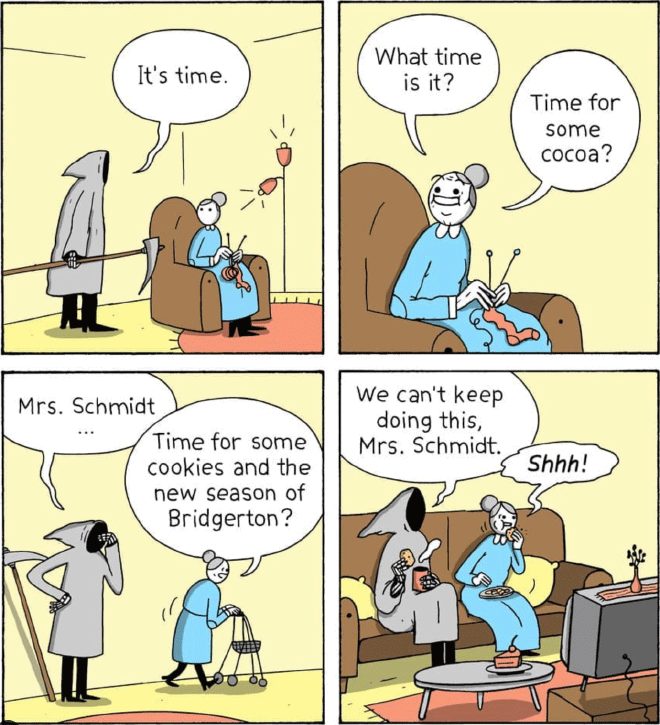 If this ir your kind of humor, you can get War And Peas book on Amazon.
The post War And Peas: Brilliant Cartoon Series first appeared on Sad and Useless Humor.