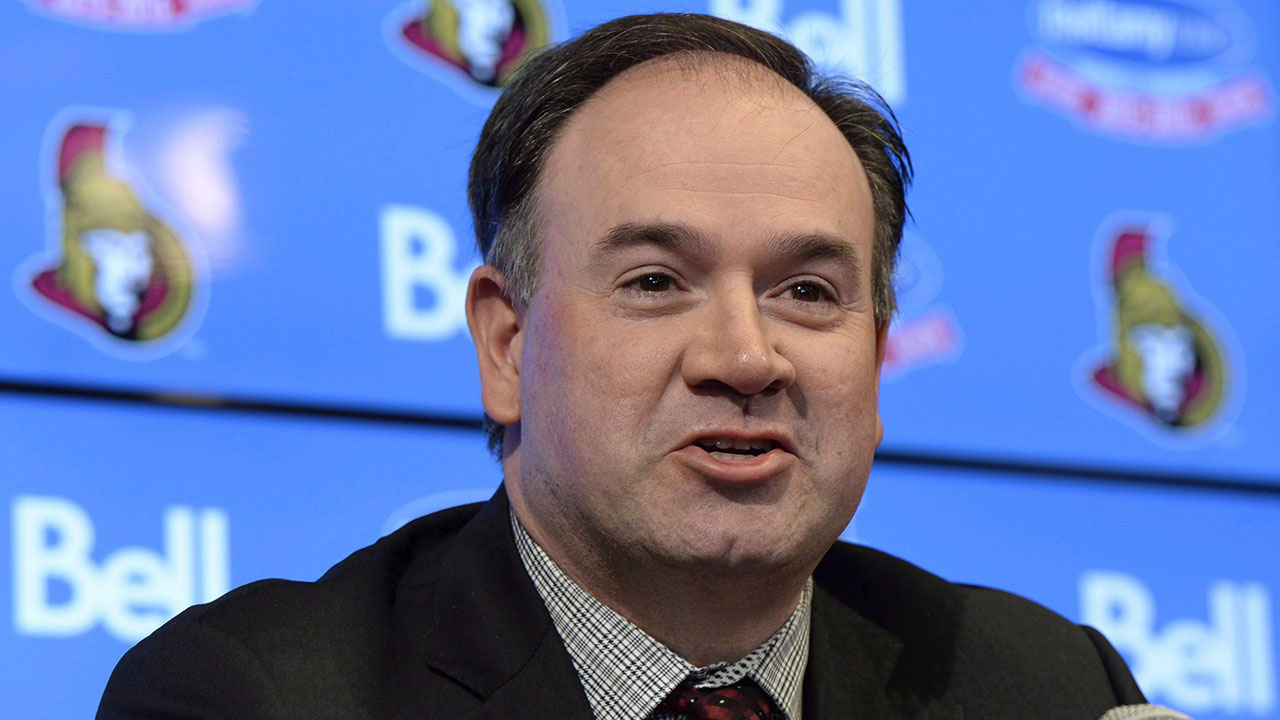 After a gruelling negotiation that took both parties to the very first day of their season, general manager Pierre Dorion and the Ottawa Senators have finally reached an agreement with Brady Tkachuk.
Dorion will address the media just hours after striking a seven-year, $57.5-million deal with their franchise cornerstone as the Senators get set to host the Toronto Maple Leafs for their season opener.
The entire media availability can be seen right here on Sportsnet.ca, starting at 5:00 p.m. ET on Thursday.
Editor's note: If the video doesn't appear atop this story at the scheduled time, please refresh the page.