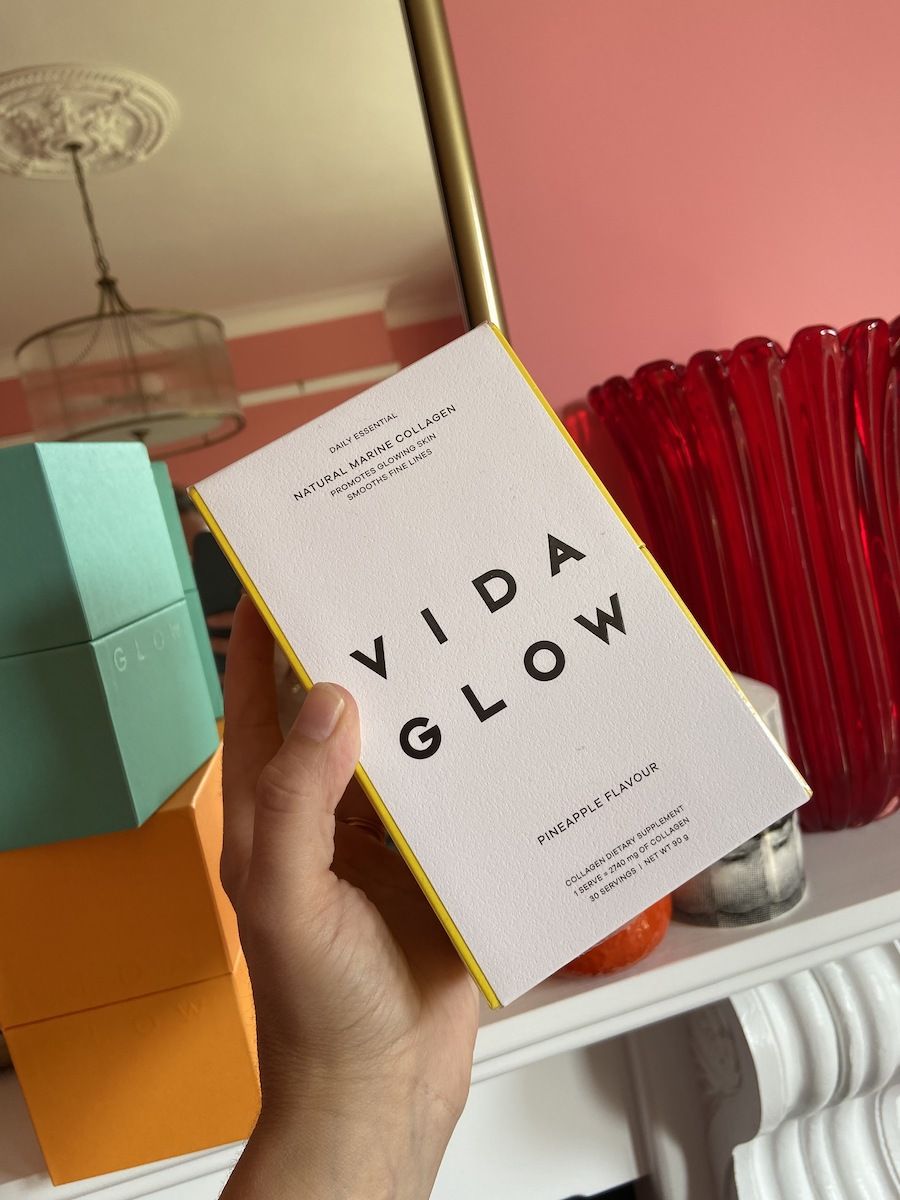 There's no denying that one of the biggest trends to emerge in 2021 has been the rise of ingestible beauty products. In fact, when we asked experts at the start of the year to predict the biggest trends in the skincare space, almost all of them called out skincare supplements and products that focused on the inside as trends to watch. This really comes as no surprise. As a lot of our traditional beauty routines have been stripped-down and pared-back over the last 18 months, it makes perfect sense that ingestible beauty supplements that promise plump, radiant skin and stronger hair are growing in popularity.
So when we heard that Vida Glow—a market leader in ingestible beauty and the number one global marine collagen brand—was launching in the UK, we were understandably intrigued. Formulated to firm skin, thicken hair, strengthen nails and generally impart that much-desired glow that we're all after, Vida Glow's clinically proven marine collagen sounds very much like a supplement that we can get on board with. And how about it being backed by dermatologists and skin scientists? Now that's the kind of ingestible beauty product we can trust. Sure, some of our editors have been known to be a little sceptical about the efficacy of supplements in the past, but the fact that one unit of Vida Glow's Natural Marine Collagen range is sold every four seconds might just be enough to convince them that this supplement is worth the hype.
But what is a collagen supplement, and why is it worth incorporating into your beauty routine in the first place?